They are surrounded by water, they are made of ice or have particular shapes: they are the most incredible and strangest hotels in the world! And they are eco-friendly too. Discover hotels shaped like a boot, fairy worlds, underwater rooms and other strangest hotel for a holiday of adventures around the world.
1. Here you will feel like living among the Hobbits
Have you ever dreamed of sleeping in a hobbit house? Yin Yang hobbit House, in Morocco, will transport you to a unique atmosphere, made of colors, natural materials and enveloping shapes. The tiny house is made of raw earth with a wooden and straw roof. The doors and windows of the house have the strangest forms. The interiors are furnished with handmade furniture and traditional rugs. The bedroom resembles a cave, while the children's bed is reminiscent of the Flintstones cartoon. The house is located in an eco-village in the rolling hills of northern Morocco, where you can enjoy authentic country life and experience the daily life of the village, visit local souks (markets), discover villages and beautiful beaches.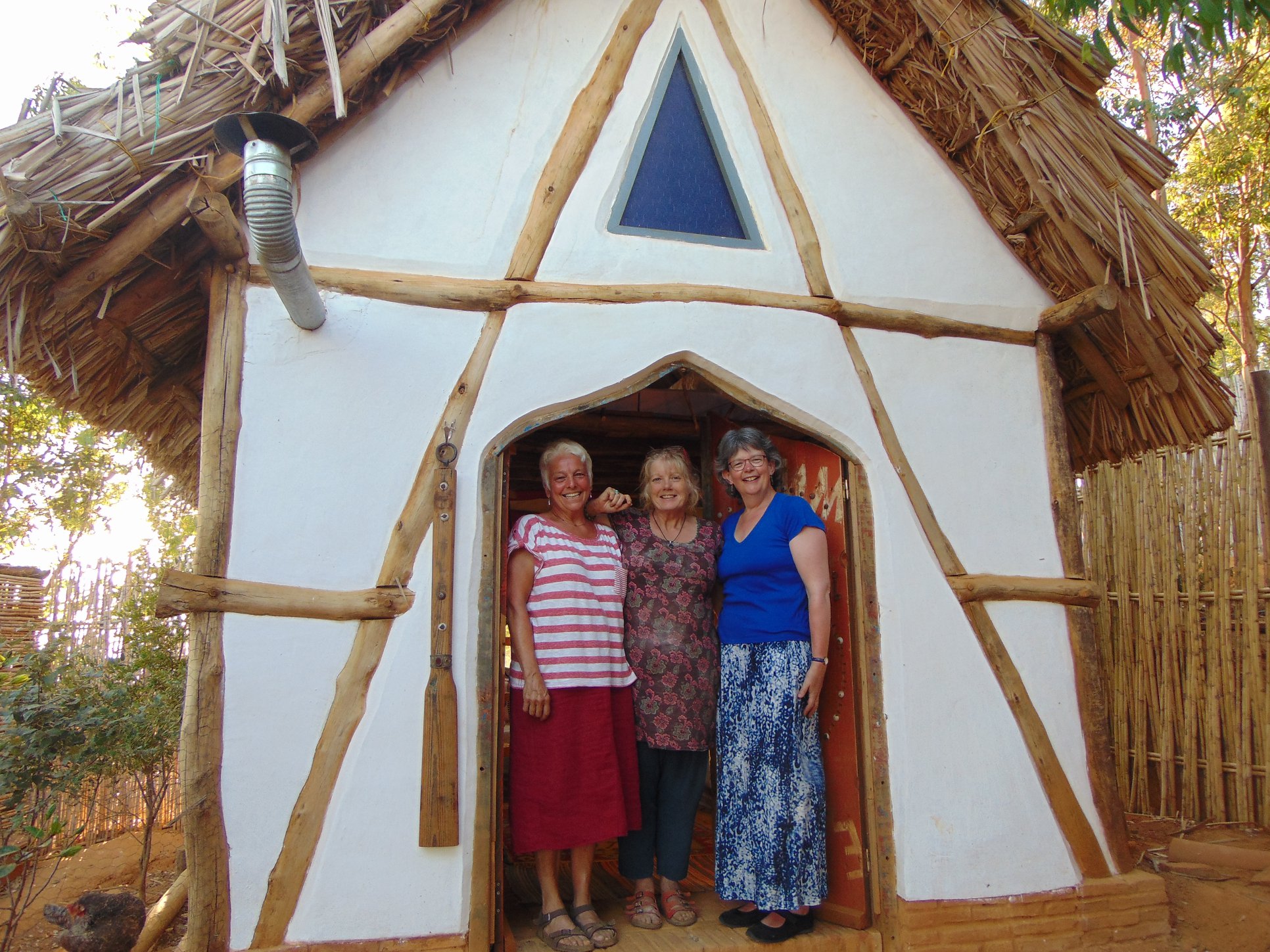 2. Here Africa is closer
You always wanted to have the experience of an African safari, but they are too difficult to reach? The right solution is Livingstone Lodge, in the UK, where you can experience an unforgettable holiday. Choose from 10 luxury tents and admire African wildlife in the wild.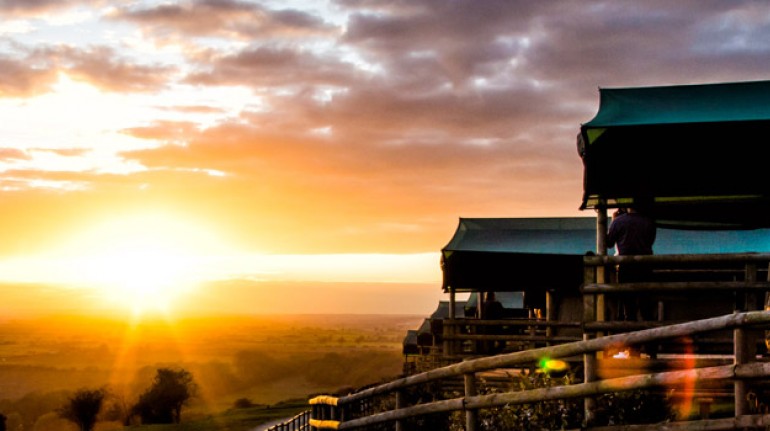 3. Here you sleep in a plane
In Costa Rica the beautiful eco-resort Costa Verde, where many objects are created from discarded materials and waste, awaits you. You'll be surrounded by beautiful nature and you can see the monkeys that roam around safely. Why it is among the strangest hotels in the world? Because one of the apartments is a converted Boeing 727! Sleep in a plane among the branches of a tree is certainly an amazing experience!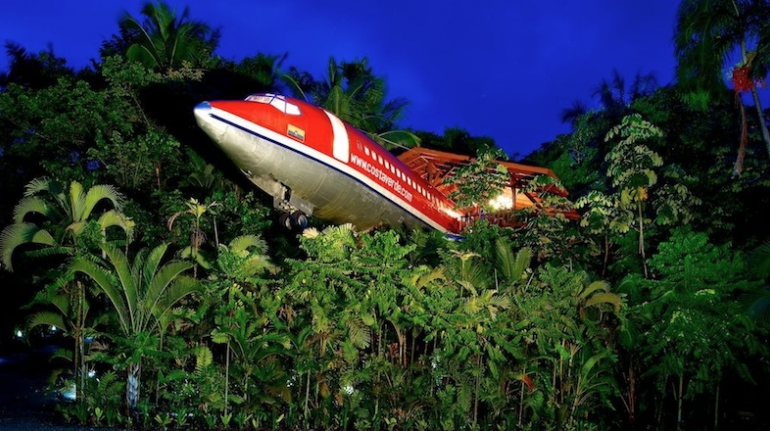 4. Here the houses are spherical!
More and more accommodation offer to their guests tree houses, but these have something extra special: they are balls set among the tall trees of a Canadian rainforest . Free Spirit Spheres offers 4 spherical house for an unforgettable night!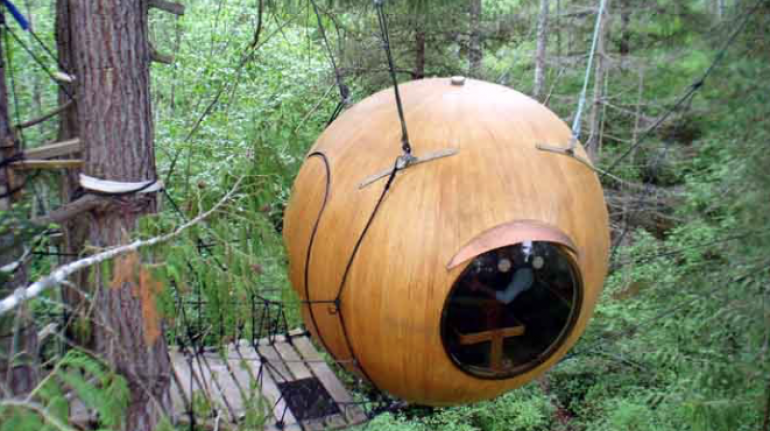 5. Here you sleep submerged
Have you ever dreamed of sleeping under water? In Sweden you can! From the mind of the artist Mikael Genberg this typically Swedish little red house on Lake Malaren was born, with the bedroom 3 meters below the water. Finding yourself surrounded by water in a tiny house without electricity is an incredible experience! Guests can also use an inflatable canoe to explore the area.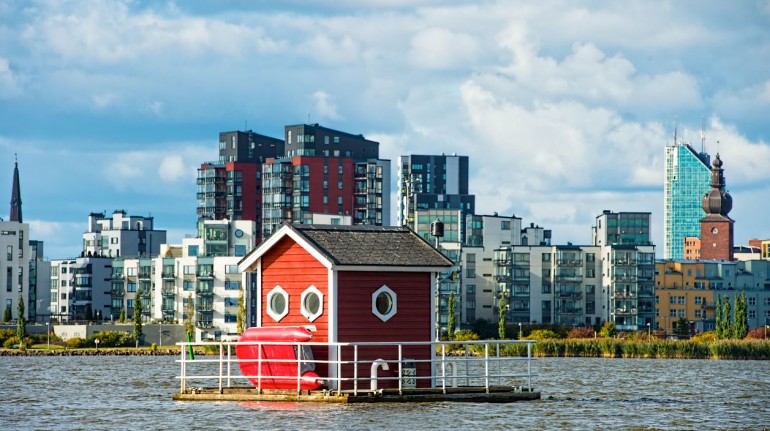 6. Here you sleep in an old mill
In one of the most beautiful villages of France, you can sleep in an authentic Provençal windmill. Le Moulin de Maître Cornille offers all modern comforts: 3 bedrooms, kitchen, living room, dining room and bathroom. There is also a wonderful pool.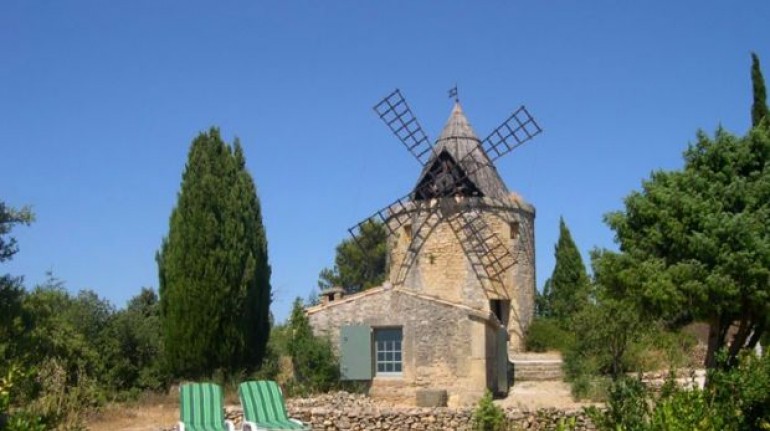 7. Here you sleep in the middle of the sea
You, your family, a lighthouse and the sea. You will live an amazing experience in this beautiful lighthouse on an isle in the Adriatic Sea. The coast is two kilometers and a half away, the water is amazing and rich in fish. Does it seem like a perfect holiday?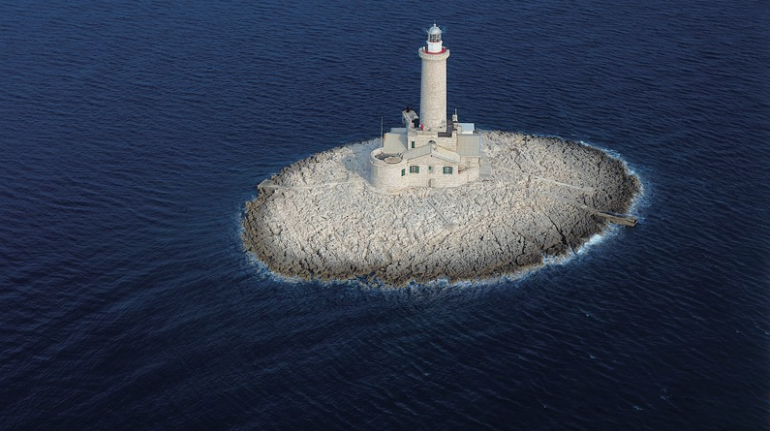 8. Here you can try camping indoor
Two girls in Berlin have recovered a former cleaner factory and have turned it into a really incredible accommodation. You can sleep in a vintage caravan or small wooden houses to experience a different kind of camping. You'll also find a beautiful garden where you can relax in hammocks and meet other guests from around the world.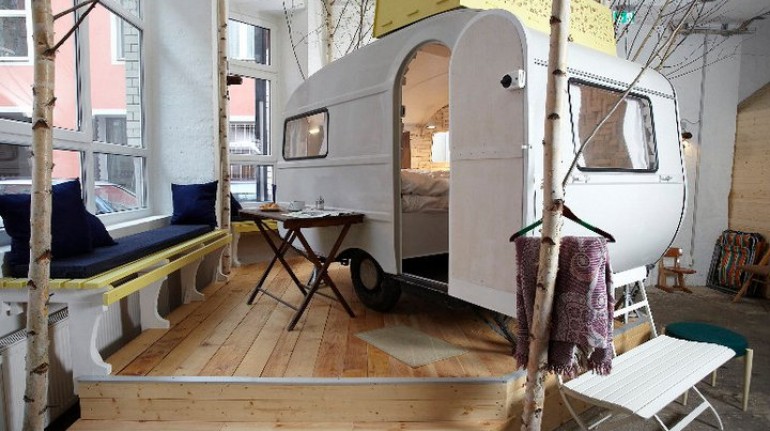 9. Here you are surrounded by water
A beautiful spacious house with sauna surrounded on three sides by water: the Ooops Hotell is the second creation of the artist Mikael Genberg. In the morning you can sunbathe, dive or use the dinghy to explore the beautiful area.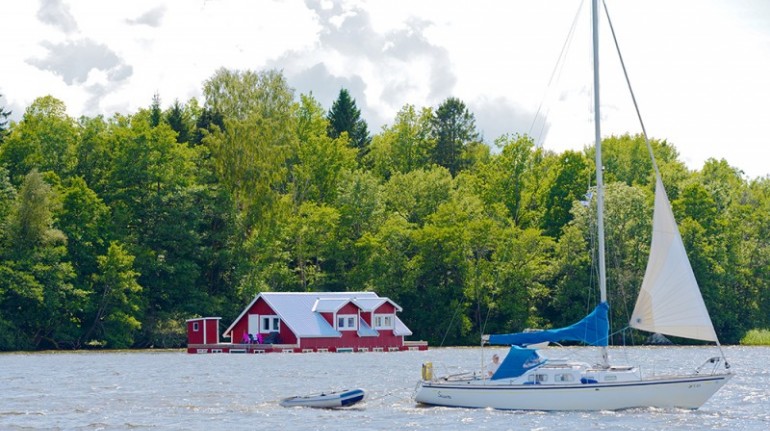 10. Here the modern architecture blends with nature
In Norway, among the strangest hotel there's definitely the Juvet Landscape Hotel. 9 independent rooms with huge glass walls and a unique view of the landscape make every holiday unforgettable.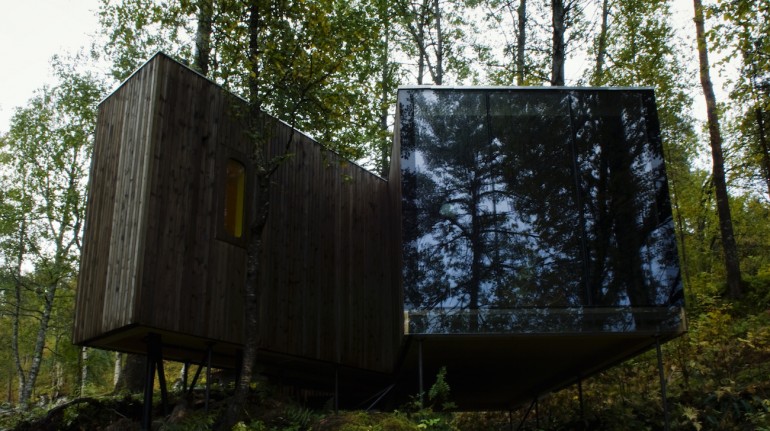 11. Here you sleep in the jungle
Verana is a beautiful luxury small hotel. What makes it really special is not the pools, the beautiful room, but it's location. It is located in the heart of the jungle, ocean front. It can only be an adventure!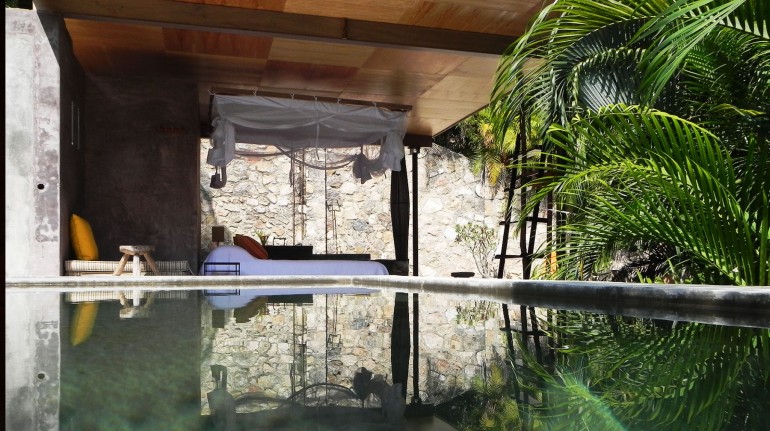 12. Here you live in the treetops
Sweden is home of another of the strangest hotels in the world, the Treehotel. Choose from six incredible tree houses: the UFO shaped, the mirror one or that one that looks like a bird's nest. Inside you will find a contemporary design for a vacation of luxury and nature.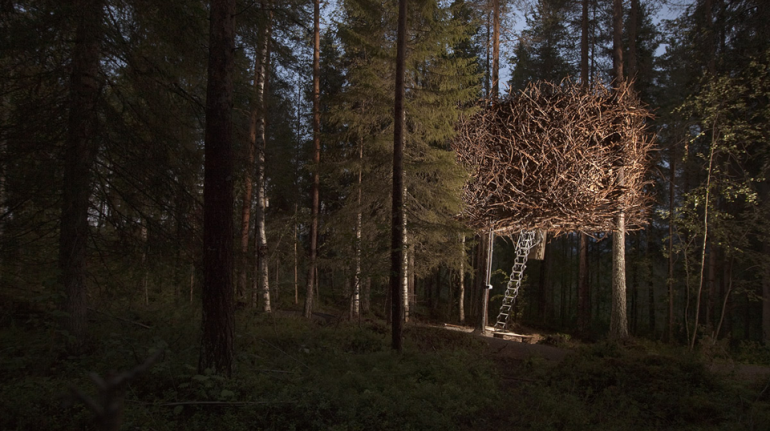 13. Here you sleep in the snow
The Igloo Village Zermatt is located in the highest ski region of Europe. Each year, international artists and sculptors come together to create a beautiful hotel with entire rooms made of snow. And if you'l choose the Romantic Suite you live a luxurious experience with a private outdoor Jacuzzi, from where  you can admire the starry sky.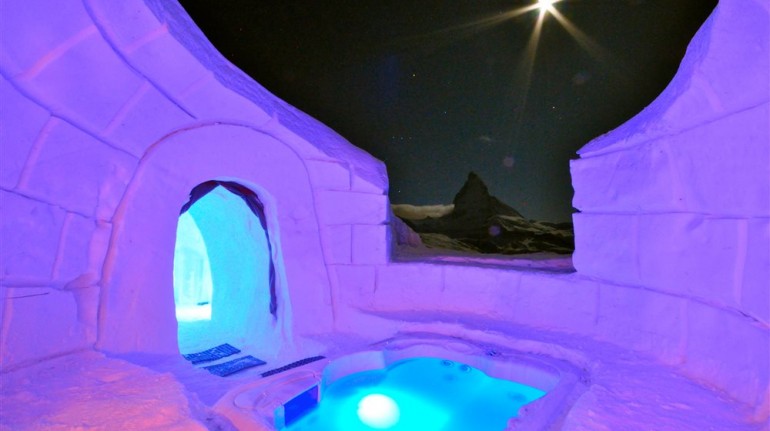 14. Here you sleep suspended
A beautiful tree house, also designed by the artist Mikael Genberg, awaits you in Västerås. Sleep suspended, at 13m from the ground, at this cozy red house which offers great views of the park Vasaparken. To anchor the house to the shaft was not used any nail, it is instead suspended from wires.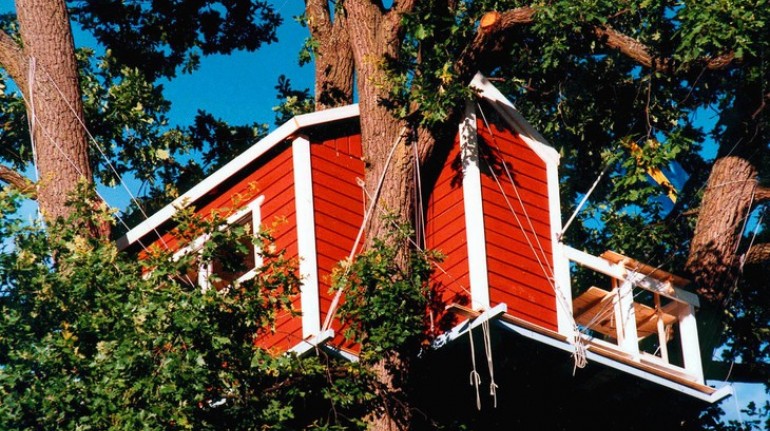 15. Here you sleep in an old volcano
Spend your holiday in the heart of the Patagonia's rainforest in this unique hotel: an ancient volcano covered with grass and plants from its peak a beautiful waterfall flows.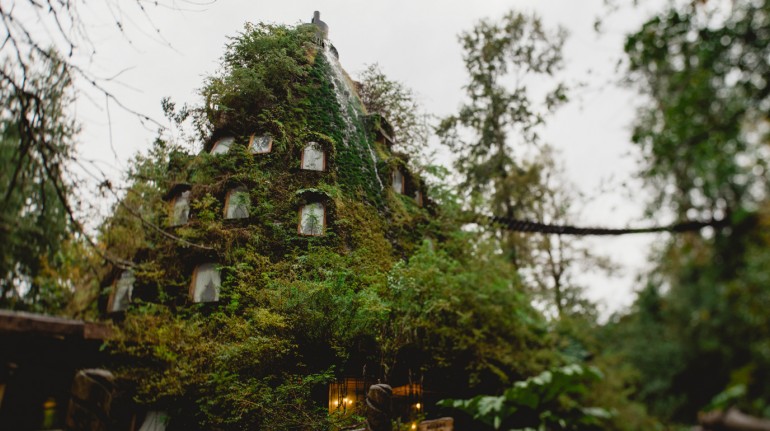 16. Here you sleep among the wildlife
Live an adventure holiday in France, in the beautiful Alps. La Réserve Biologique des Monts d'Azur offers to its guests the chance to sleep in beautiful eco-lodge from which to admire, especially at sunset, wild animals.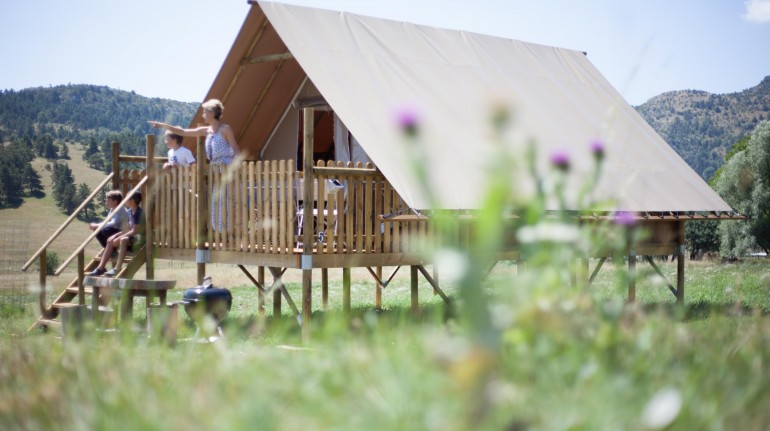 17. Here you sleep in old wagons
In California they are 9 incredible cabooses, recovered and transformed into beautiful romantic rooms, each with a different theme. Around you will find beautiful trails through the vineyards, a beautiful lake and a nature to be discovered slowly.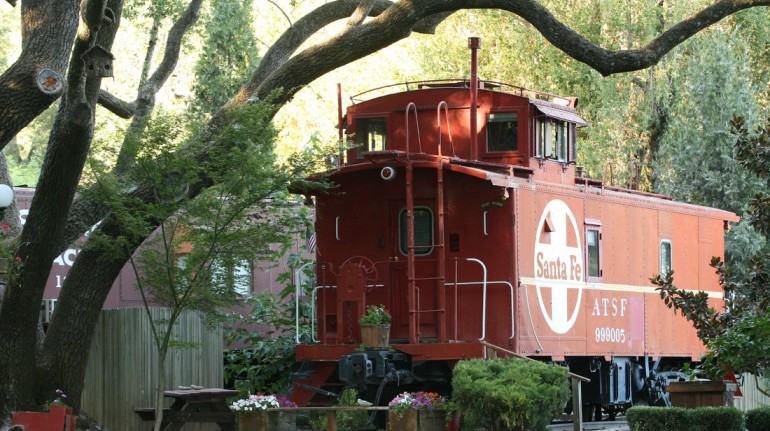 18. Here you sleep in a boot
To live a romantic experience in a fabulous location does not get any better than the Jester House Cafe & The Boot, in New Zealand, which offers a delicious boot-shaped house with a lovely garden. Downstairs in the lounge there is a comfortable sofa in front of the fireplace. The kitchenette has tea and coffee maker and a minibar. The bathroom is equipped with toiletries, fluffy towels, hair dryer and a shower built for two.
On the second floor there's the master bedroom with double bed, dark curtains, and a balcony with a view.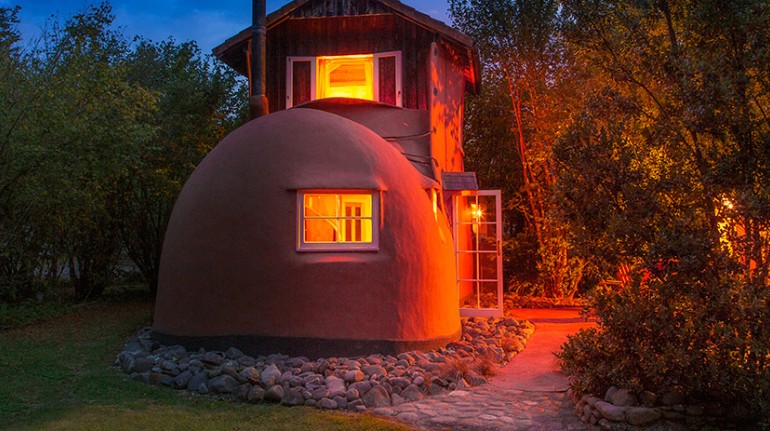 19. Here there's a magical world
Enchanting Lapland is home of the last strangest hotels in the world of Ecobnb. Here you can sleep in beautiful glass igloos from where you can see the northern lights or the starry sky. Spend a holiday between the Finnish sauna and husky or reindeer safaris in this magical world.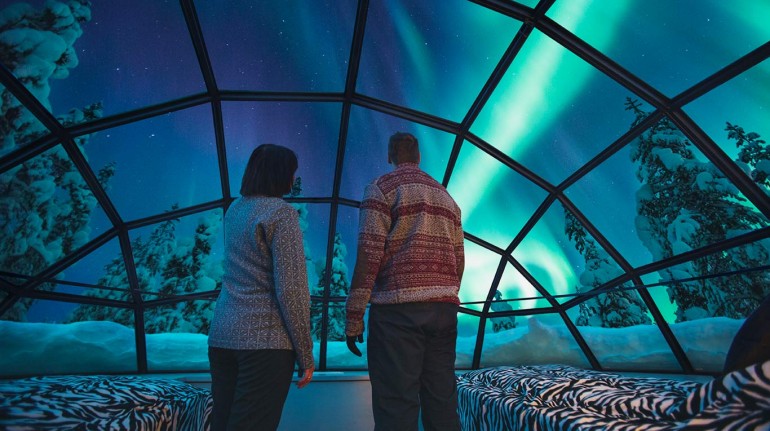 20. Here you will find yourself living among the elves
Forget all the comforts and experience an in-kind experience in Klarbyn Ecolodge, the world's most primitive hotel. We are back in Sweden, deep in a beautiful forest. There are 12 small cabins covered with mud and grass, with two beds and a small fire. Rediscover Nature: cut the wood, go to catch water from the spring, and cook the food on the fire.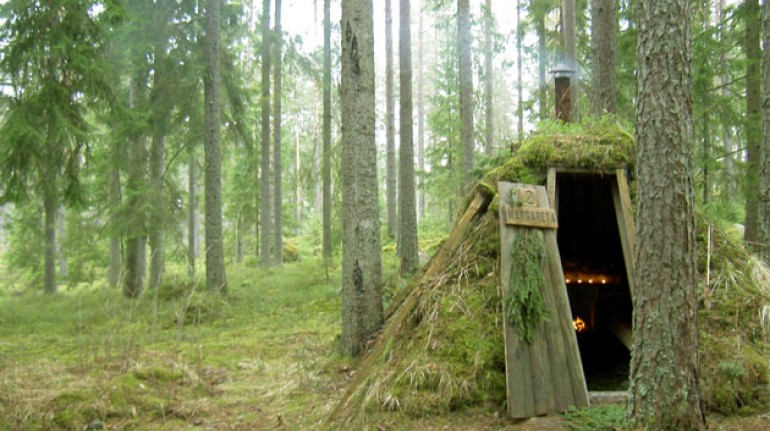 The strangest hotels of Italy
Even in Italy there's hidden and eco-friendly magical worlds to spend unusual and unforgettable holidays. Let's find them out together!
Here you sleep in a real trullo
The Trulli of Alberobello are famous all over the world, but did you know that you can sleep in one of these? Masseria Torricella offers to its guests this unique and exciting experience, in a beautiful location among olive trees and bike paths.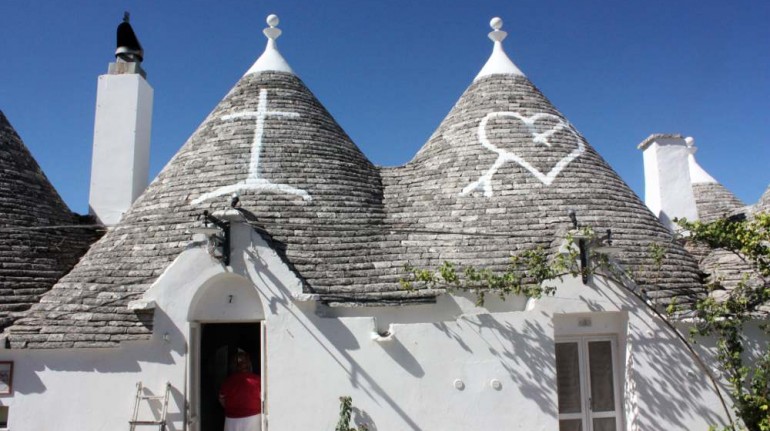 2. Here you sleep at 2845m in an igloo
The beautiful refuge Bella Vista in South Tyrol every year, in December, build 2 or 3 igloos made of snow and ice. The beds are covered in sheepskin, perfectly isolated, and have sleeping bags.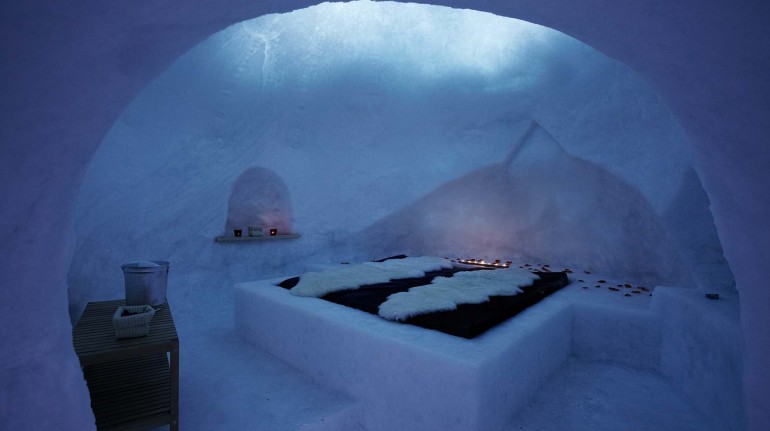 3. Here there's a beautiful tree house
At the center of the three parks of Abruzzo there's the organic farm Aperegina that, among other things, offers a beautiful room on the tree, an unique accommodation, perfect for a romantic gateway.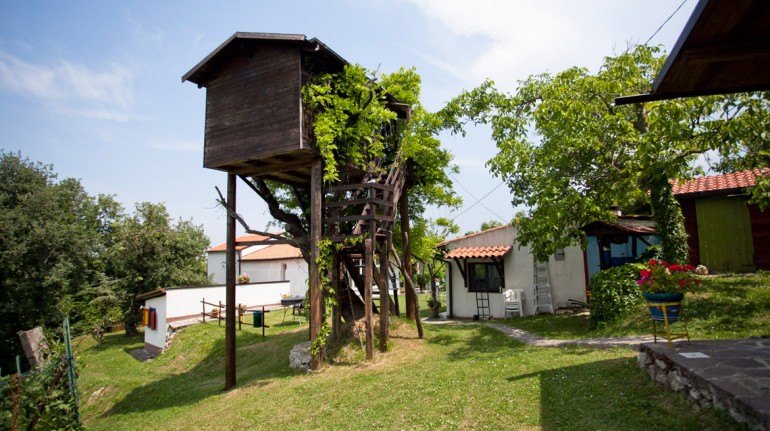 4. Here you sleep in the former monastery cells
In the heart of Umbria there's a beautiful hermitage, totally self-sufficient in terms of energy, where you can sleep in a room once used by hermits fathers. Rediscover the luxury of the essential and find peace and serenity.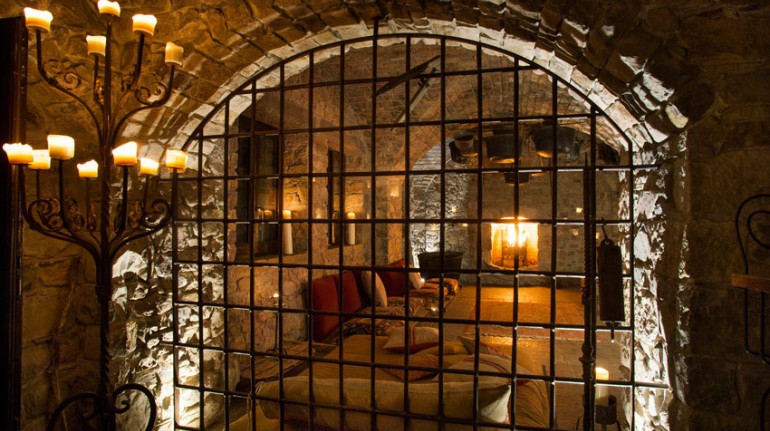 5. Here you sleep in a yurt
In the Turin hills, surrounded by woods, you can find a Yurt, original Mongolian tent. This unusual accommodation is sustainable since it is entirely made of wood, felt sheep and natural fabrics, illuminated by LEDs and low consumption lamps, wood-heated, clean with natural detergents.