Trees provide us oxygen, slow down climate changes, filter and purify the air we breathe. Yet we often forget their importance for our planet. The advantages that plants bring us are more than enough to decide to take a trip into nature and choose an itinerary to discover the most evocative green giants of the world.
The green giants that improve our well-being
Good to know: a walk in the forest is not only fun, but also good for health, because it strengthens the immune system and beyond. Trees indeed have the ability to lower blood pressure and reduce stress, improving our mood. Around the world there are breathtaking forests and particular and mysterious trees, able to leave us speechless and remind us of the majesty of nature: we have selected 10, let's discover them together!
In the heart of Germany's oldest national park
The Baumwipfelpfad is the first and oldest national park in Germany. In the heart of this natural paradise it is possible to live a truly unique experience: walking on an elevated path, from 8 to 44 meters above the ground, and admiring the trees from an unusual perspective.
Green tip: organize a holiday between nature, history and culture to discover Germany by staying in eco-sustainable accommodations.
The oldest olive tree in Italy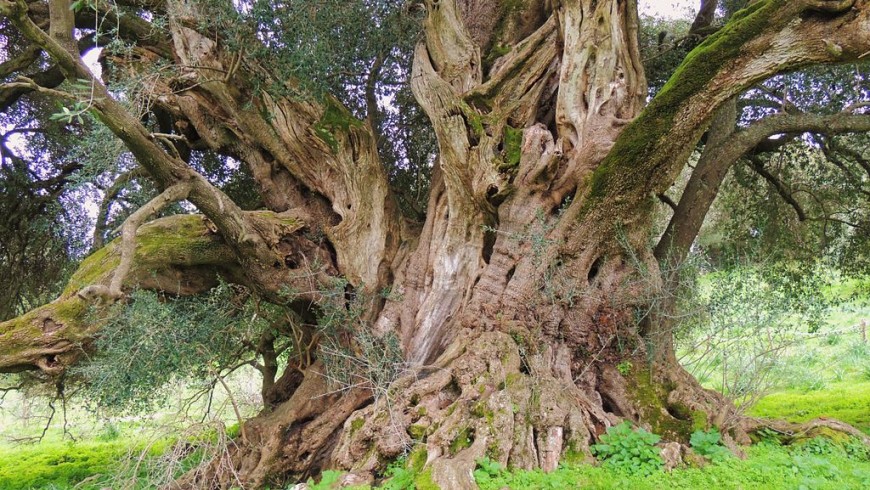 In Sardinia, in Luras, in the green of Gallura, there's the oldest tree in Italy: it is a majestic olive tree, 11 meters in circumference and 14 in height, which according to accurate estimates is more than 4000 years old. The first roots of this natural monument date back to the times of the ancient Egyptian pyramids, when the foundation of Rome was still hundreds of years away and the island was probably uninhabited.
Green tip: near the olive tree, called in Sardinian "S'Ozzastru", you can sleep inside a large farm that offers local foods, swimming pool and lots of nature!
The tallest trees in the world
We reach California to feel small in front of the show offered by the Redwood National Park. Here there are beautiful giant sequoias that reach impressive heights. Here is the tallest tree in the world, called Hyperion, that reaches 115 meters.
Green tip: California is particularly attentive to sustainability, so there is no shortage of eco-friendly hotels and accommodations. Discover them all and experience an unforgettable journey!
Suggestive and mysterious trees in Poland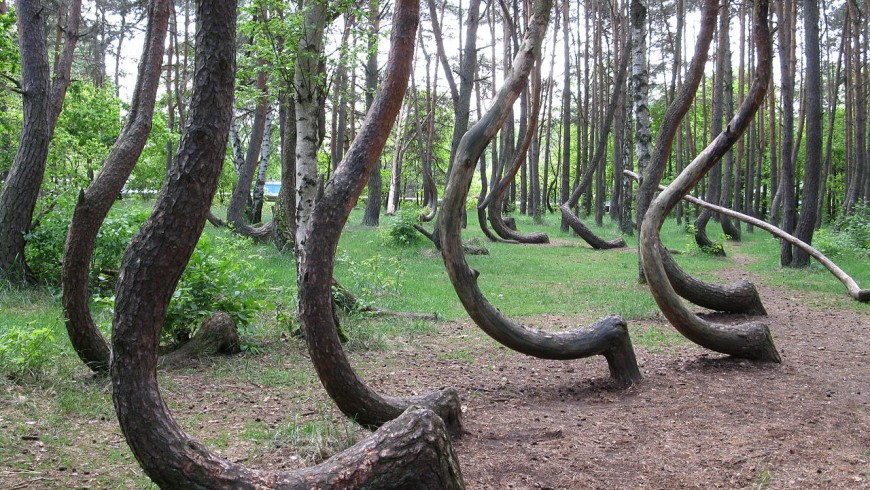 In Poland there is the Crooked Forest (Krzywy Las), a forest of pines with a decidedly strange shape. 22 rows of trees, for a total of 400 specimens, all grown with a curve at the base. All the curves point in the same direction, the north. The phenomenon still remains a mystery.
Green tip: Slow tourism lovers heading to Poland can not miss the Green Velo, a fantastic cycle route.
The Sacred Forest of Verna
For those looking for a wild and hospitable place, ideal for meditation, we recommend the Sacred Forest of Verna, in the heart of the Casentinesi National Park. A monumental forest, where you can surround yourself with firs and ancient beech trees that reach heights of 50 meters and diameters of 180 cm.
Green tip: in the heart of the park, Poderone Farmhouse awaits you, an ideal starting point to discover the surrounding nature while respecting the environment.
Rainbow Eucalyptus, a nature's work of art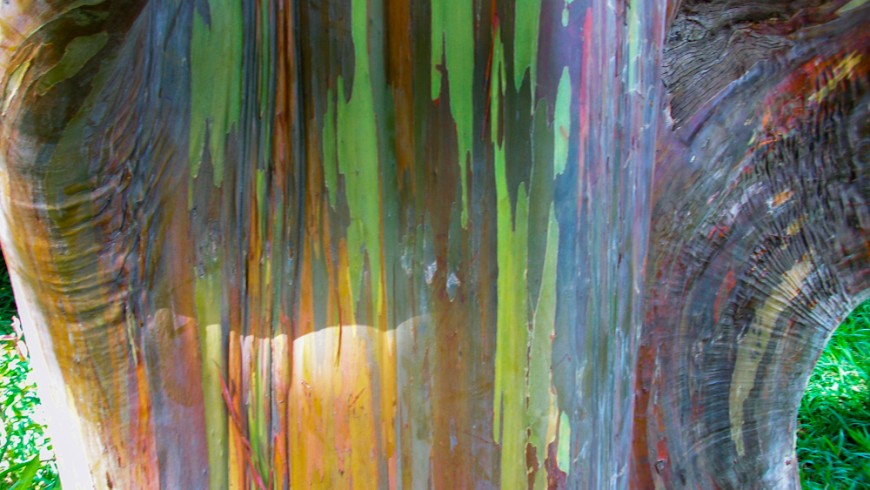 We move to Hawaii where, in the rain forests, we can discover another spectacle of nature. We are talking about the rainbow eucalyptus that has a multicolored, lively and bright bark, just like a rainbow!
Green tip: Ka Hale O'Luina is a sustainable accommodation surrounded by greenery and ideal for a romantic holiday and, why not, your honeymoon.
The largest plane tree in Italy
In Italy there are about 22,000 monumental trees, majestic, exceptionally ancient and truly suggestive. Among them these is the Platano dei Cento Bersaglieri, located in Caprino Veronese. Its height exceeds 25 meters, has a circumference of about 15 and a surface of the foliage of 300 meters.
Green tip: very close to this beautiful tree and a few kilometers from Lake Garda, you will find Carmen de Nella Eco Lodge, a emission-free B&B.
Montezuma Cypress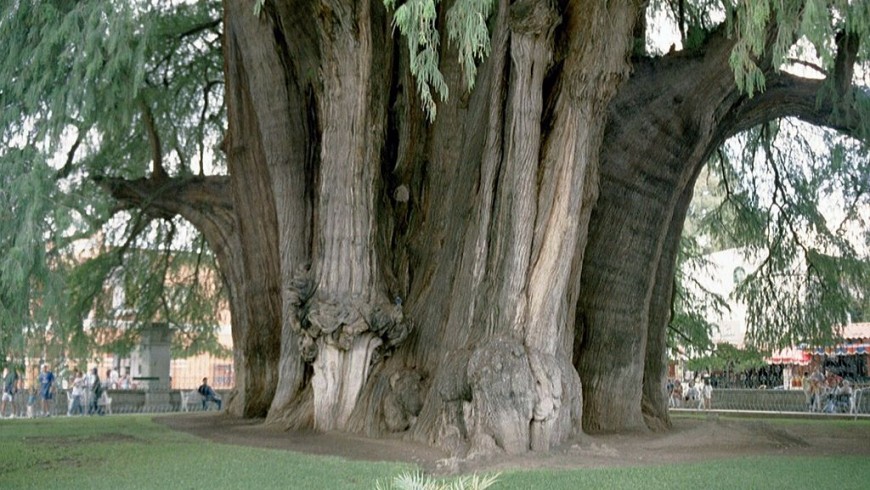 With its 35 meters in diameter it is perhaps the biggest tree in the world. We are in Mexico, in front of a majestic plant, perhaps planted by an Aztec priest more than 2000 years ago.
Green tip: sleep at the El Copal hotel, in its unusual and welcoming bedrooms with stunning sea views.
The Millenary Dragon Tree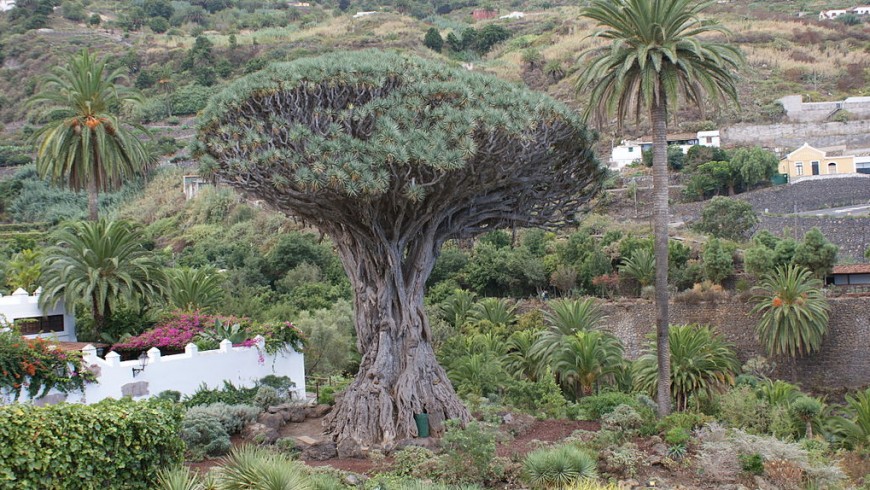 The Millenary Dragon Tree is one of the symbols of Tenerife, already known by the first inhabitants of the Canary Islands. They considered it a magical tree, because of its unique characteristic: it bleeds. If you cut the bark or leave the leaves come out a resin that oxidizes in a short time, taking a reddish color that looks like blood.
Green tip: discover Tenerife and the whole Atlantic archipelago of Canaries, a paradise where nature is still wild.
Argan trees loved by goats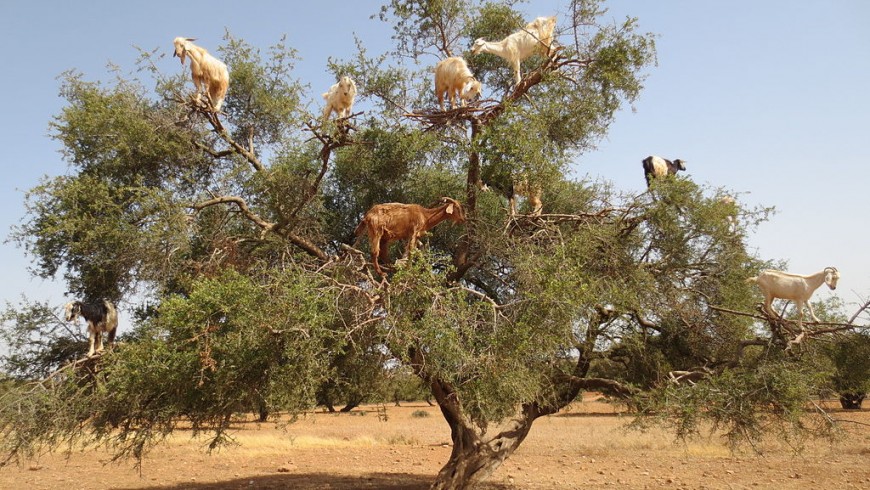 The last step of our journey is Morocco. If you leave from Marrakech towards the Ocean, along the way, almost unexpectedly, you will find a really curious situation: goats climbing on the Argan trees, to enjoy its fruits.
Green tip: discover all riads and resorts in Morocco that respect the environment!
You might also like: