When you feel down; when stress increases your blood pressure; when you need to focus on that project;  but you just can't make it: in many situations, nature is the right answer, an ally to feel better and feel recharged. There are so many places where we can abandon ourselves to nature to make us heal by trees, perfumes, sea waves or mountains. Today we take you to Tenerife, a paradise all year around.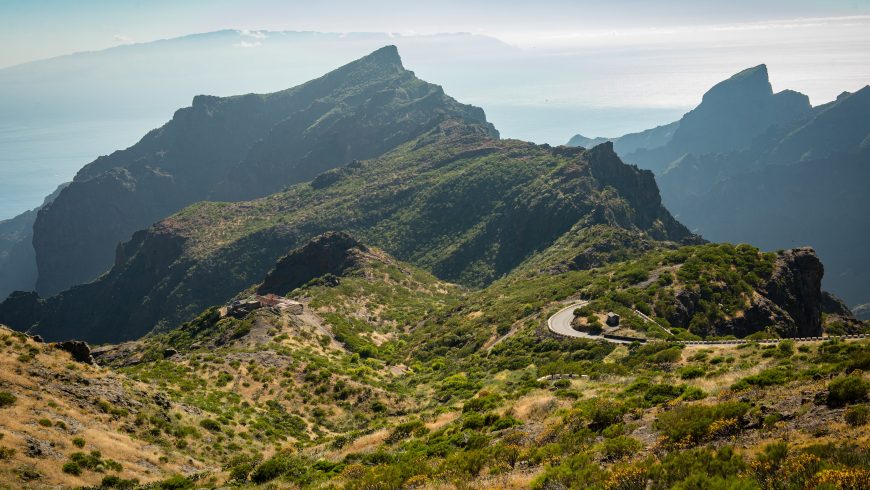 The largest and highest island in the Canaries, which despite being invaded by tourism every year, carry out environmental protection projects. Tenerife offers a great diversity of landscapes, from the beaches to the Tedie volcano, the third-highest in the world. Furthermore, despite its small size, the island has two world heritage sites: the Teide National Park, with its lunar landscapes, and the historic center of La Laguna, with its beautiful colonial architecture. In short, it's an ideal destination for a holiday in nature. And if this were not enough, we have discovered 5 truly incredible ecological retreats surrounded by pure nature.
Nights in beautiful caves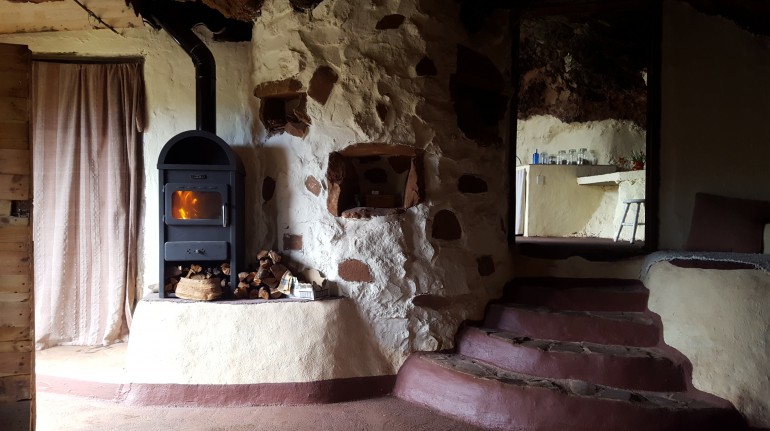 More than eco-friendly accommodation, it's a unique experience. Surrounded by the wildest nature of Tenerife, in Gastehohle Abora you can stay inside ancient caves that were once the houses of the inhabitants of the island. Each accommodation in the complex is expertly restored, leaving its more rustic and authentic side unchanged. There is no electricity, but portable solar lamps. There are no supermarkets, but you can make organic purchases and enjoy excellent vegetarian and vegan dishes. Water comes directly from the mountain.
An ecological house in a mountain village of Tenerife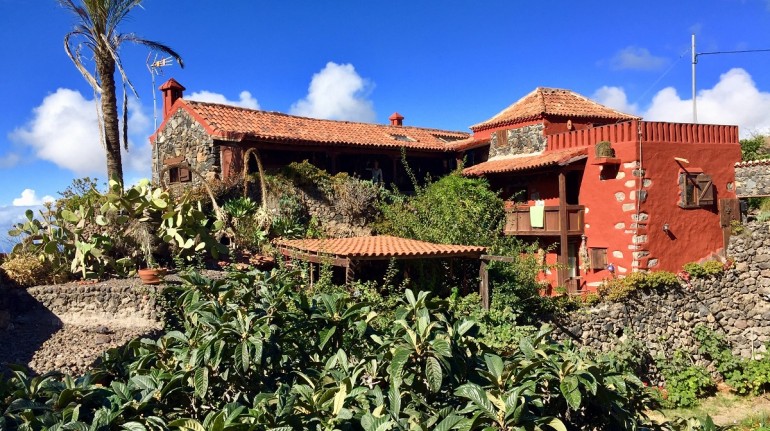 We are in the south-west of Tenerife, 750 meters above sea level, in the small village of Aripe, where mass tourism does not arrive. Here a beautiful house awaits us, a house where sustainability is a lifestyle, to which the owners and hosts strongly believe in. Water is heated by solar panels, wastewater is reused as irrigation and this is why they use only ecological soaps and detergents, the small vegetable garden with fruit trees is completely organic and purchases are made mainly by the producer. In this nature, that emanates beauty and tranquility, it is easy to feel better.
A rural bioclimatic house from the 16th century-old school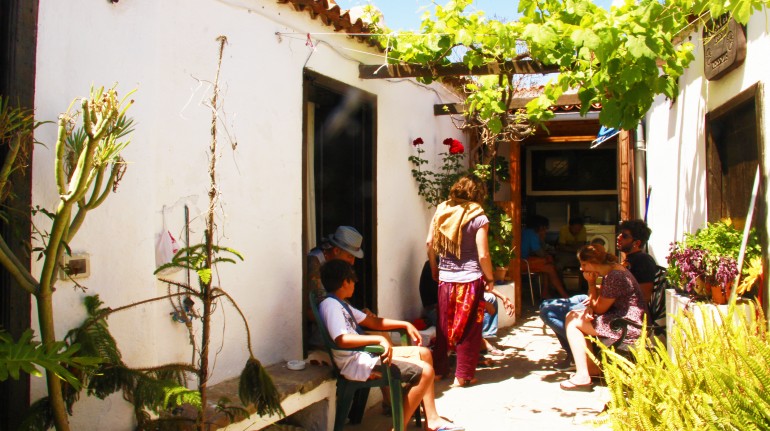 In the village of Villa de Arico, very close to the Ortiz canyon, there is a beautiful sustainable location set inside a 16th century-old school. It is the perfect place for those who want to meet people from all over the world who are interested in permaculture, organic farming, social and environmental development, but also in the arts and music. All around nature where you can immerse yourself to rediscover a connection with the world and with yourself.
Yoga on the hills of Tenerife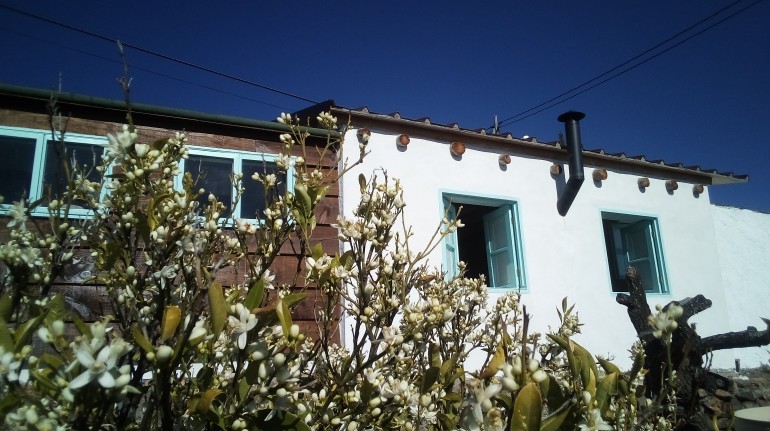 Finca Dahlia is a beautiful ecological cottage in Taucho, a small and picturesque village that maintains its pristine charm and traditional Canarian architecture. We are at 1000 meters above sea level and the house and garden offer a breathtaking view of the surrounding mountains, the coast, and the neighboring islands. Here you can ask to organize yoga sessions or art lessons or even discover through hiking trails a wonderfully rugged landscape, which we are sure will help you feel better.
Among the vineyards of Tenerife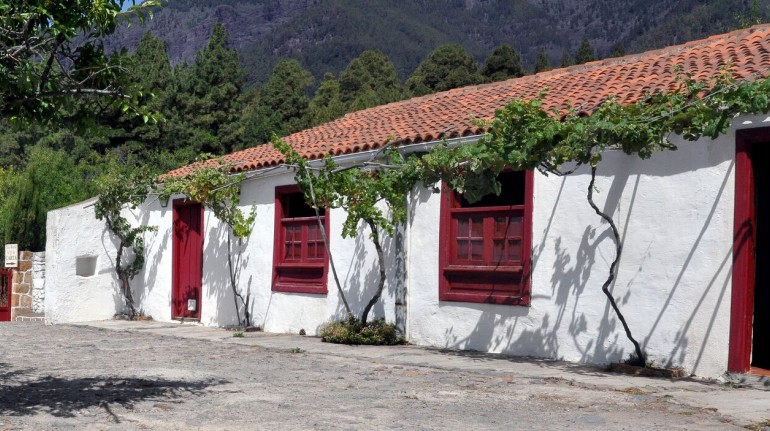 Lode Carta dates back to the 18th century and is built in the purest Canarian style, but is now even more sustainable: all the energy comes from the sun. We are above the village of Arafo, on the road that leads to the Teide National Park: here, among the vineyards, you can admire the Atlantic Ocean from above and discover the most authentic side of the island of Tenerife, enjoying all the regenerating beauty of nature.