Breathing in sea air can help to combat cancer and cholesterol. A Belgian research team has found evidence that the tiny seawater drops that we breath when we are near the coast may have a significant role in the prevention of lung cancer and on the level of cholesterol, impacting the genes that enact them.
A recent research carried out by the University of Ghent (Belgium) and the Flamine Marine Institute (VLIZ) has found that the "sea spray aerosols" – how scientists call vaporized sea water in the air – interacts with human genes involved in the development of lung cancer and cholesterol, holding back them. Seawater, indeed, contains microbiota and biogenic molecules which could affect human health more than we thought.
The scientists say…
"We took samples of sea air, which we analysed in the lab", Emmanuel Van Acker (Bioscience Engineer) explains. "Then we exposed human lung cancer cells to these air samples and studied their health effects. We focused on the effect on our genes and compared it with other results."
The testing in this field is bringing optimistic results, and the new finding has proved to be similar to New potential cancer therapies and the latest cholesterol reducers, which affect the same gene, as the researcher Jana Asselman explains.
This result requires further research, to verify that it's actually possible – and, if so, how – to inhibit this gene. Therefore, it is early to assert with scientific support that sea spray aerosols prevents cancer and decreases cholesterol in the blood. More and thorough tests are needed, first in the laboratory and then on animals and humans, eventually. Anyway, the this research is an important arrival point.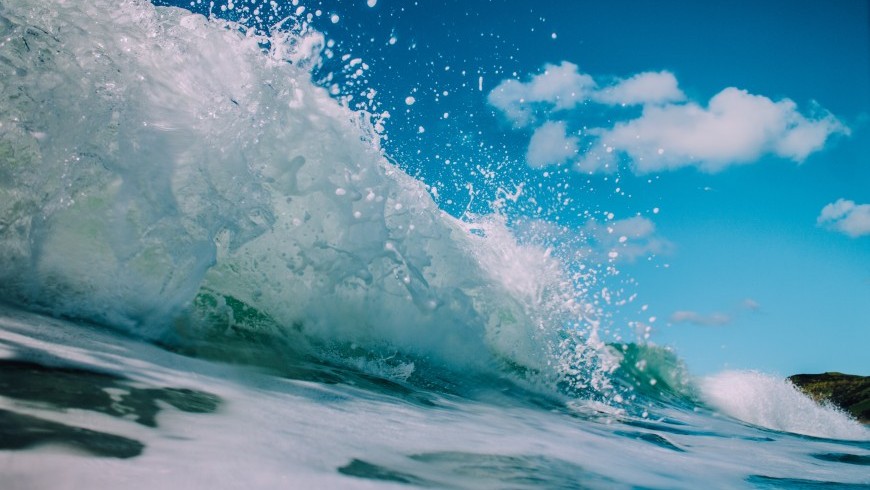 The Curative Powers of Sea Air
All we need to feel good is already present in nature. The sea and the oceans contain beneficial elements that propagate in the air thanks to the spray of the waves. In the sea spray there are vitamins, pigments, polyphenols and ficotoxins … Natural elements that have powerful beneficial effects on our body.
Definitely, from today on, we'll have one reason more to enjoy a nice and healthy walk by the sea. So why don't you catch this chance to start planning your next vacation? Here, our 10 unique locations for relaxing the mind and regenerate the body on some beautiful Italian shores.
Cover image: ph. by Peter Chamberlain via unsplash