Travelling time: 50 min
Difficulty: Family
Why we love it: Only 15 km from the capital city of Denmark, you are in a peaceful nature surrounded by animals and beautiful plants.
Length: 15 km
Total Elevation Gain: 27 m
Way to travel: by bike
Cost: 0 €
Our Advice: If you are travelling with children, pay attention to your kids, as you will almost share roads with cars.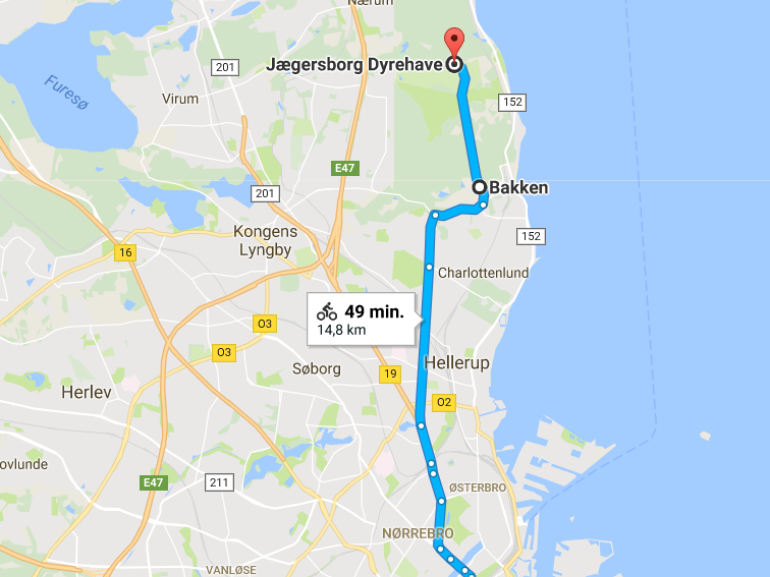 The route starts in the heart of Copenhagen- Botanical garden. By east direction, you will get to the street Øster Farimagsgade. After approx. 400m, turn left to Webersgade. Continue through the bridge and streets called Fredensgade and Tagensvej.
Turn right to Nørre Allé and follow the street for almost 2km. Be aware, that the street intermingles to Lyngbyvej, so don't be confused about the street names.
Slightly turn right to Bernstorffsvej, and follow the road for 4km. On the roundabout, use 3rd exit (so you practically continue straight). The street you will now follow is called Vilvordevej.
After 1.3 km, turn right to Klampenborgvej and follow the route for another 1.3 km. Turn right to Skovporten and after few meters, you will arrive to Bakken- the oldest amusement park.
Bakken
The park is still quite unknown to foreigners. Bakken is a combination of historic and nostalgic venue and modern and fun amusements and thrill rides. There is a large variety of games, rides, restaurants, fast-food and ice cream stalls. Daily, there is plenty of entertainment for children and adults as well. The park was founded in 1583 and is located in the middle of one of Denmark's most beautiful woods. The entrance to park is for free!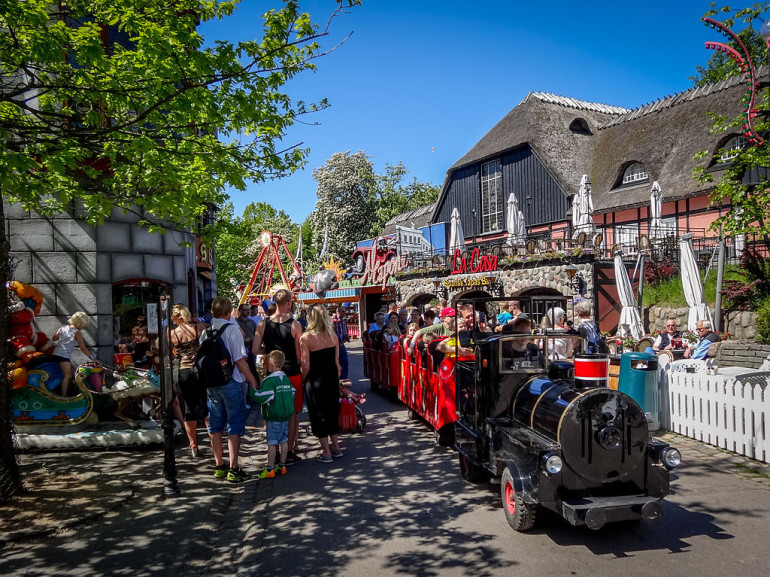 After a great fun in Bakken, we can continue to see red deer, located just 3 km from the amusement park. Continue on Dyrehaven. Dyrehaven turns slightly to the left and goes to Chausseen. Chausseen is also our final destination. You will definitely not miss the deer park.
Jægersborg Deer Park
Is a natural resort filled with lush forests, small lakes and wide, open landscapes. The park is UNESCO World Heritage Site. It was used for hunting by Danish Royal Family, you can still see the hunting lodge in the area. Nowadays, you will find 2000 deer here.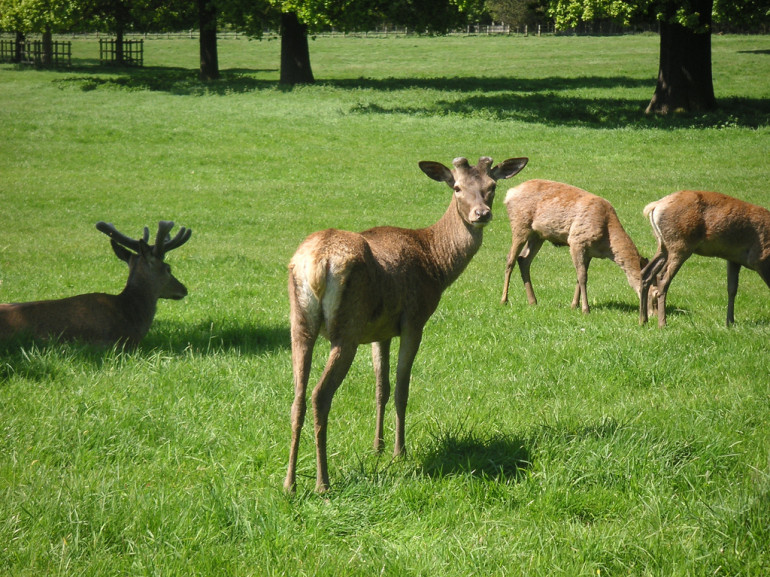 After a break in the nature, you can follow the same route as you came by. If you, however, want to shorten the trip, you can use public transport - S-train from Klampenborg station, which will take you to Copenhagen in 20 minutes.
Author: Nikola Meciarova
Cover Photo: Photo by nuriddeenknight0 via Pixabay
You might also like: