Travelling time: 5h

Difficulty: Easy

Why we love it: In all the towns along the way there is a chance to get on the train and so skip some parts of the route. This is comfort!

Length: 69 km

Total Elevation Gain: 234 m

Way to travel: By bike

Cost: 0

Our Advice: The path leads to many pools and ancient outdoors thermal spas. The swimsuit should therefore be in your baggage.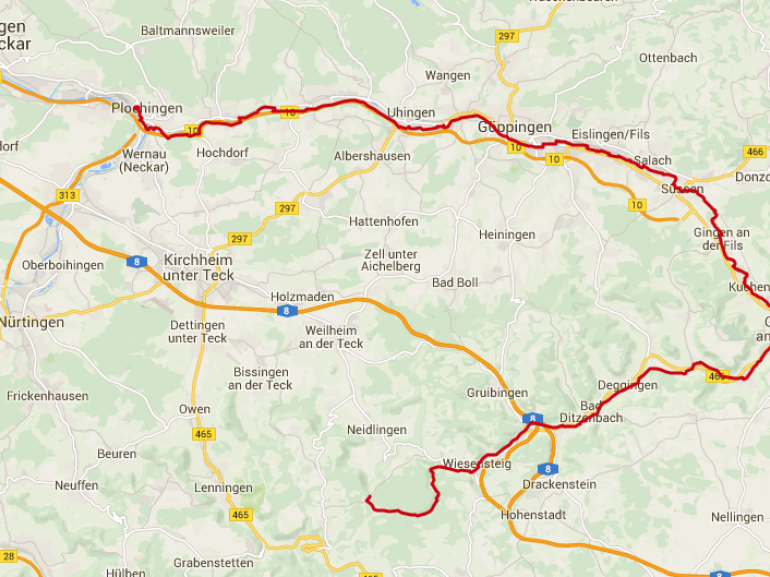 On this tour, we bike between cultural, rural and industrial landscapes, to live in a special way the metropolitan region of Stuttgart. Of course, you can follow the path in the opposite direction.
The beginning of the trail is characterized by idyllic and romantic setting, characterized by juniper heath. Particularly striking and unique is Hausener, a rock formation.
In the Middle Filstal the mountains "Drei Kaiserberge" (Hohenstaufen, Rechberg and Stuifen) overlooks the entire view.
Along the way there are many leisure facilities. Several outdoor pools and the spas of Bad Uberkingen and Bad Ditzenbach invite you to relax.
Testimonies of the rich cultural and industrial Filstals history are often found on the roadside: use of water power in the form of old fortifications and modern power plants, the former mining in Geislingen, the cotton industry Arbeitersiedlung and more.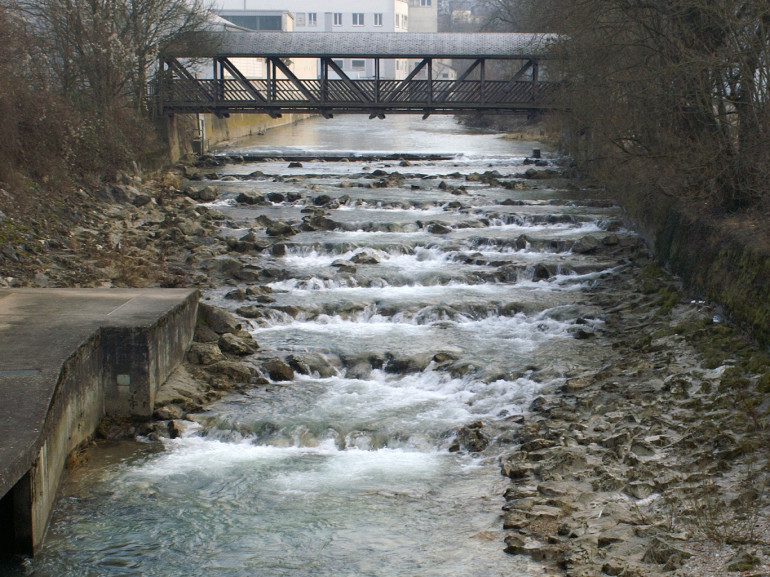 Some important findings of sacred art can be admired in Göppingen (Faurndau collegiate church Oberhof), on the left, and in Geislingen Deggingen (Capuchin Convent Ave Maria).
You might also like: