Travelling time: 3 h
Difficulty: Family
Why we love it: It is a simple itinerary in the Italian countryside, with slight ups and downs, among cultivated fields, ditches, woods and old villages, castles and art.
Length: 9 km
Total Elevation Gain: 300 m
Way to travel: Bicycle, on foot, nordic walking
Cost: 0
Our Advice: It is ideal to take this route in spring and autumn when the days are cooler. All you need is comfortable shoes.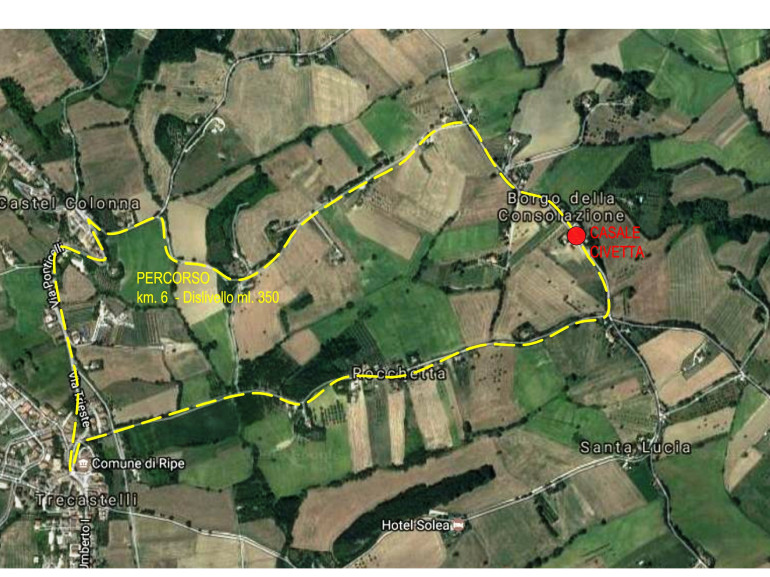 Let's start from the Country House Casale Civetta along country roads between fields planted with sunflowers and woods.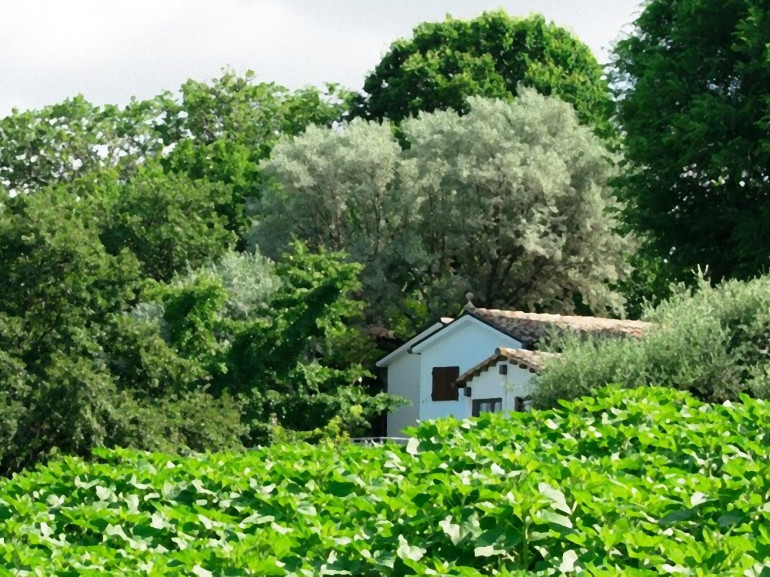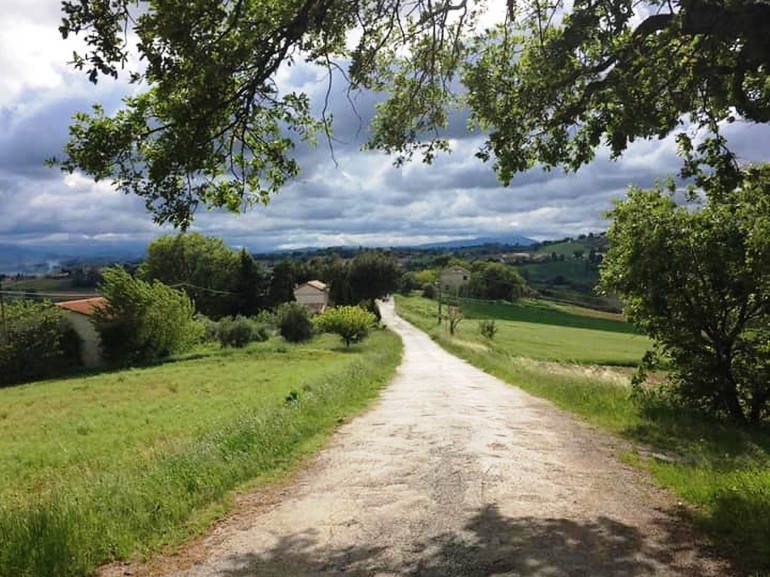 After about 3 km we reach the small town of Ripe, with its neoclassical castle. The small fortified village of Ripe is located about 140 meters above sea level, surrounded by rolling hills. We walk the narrow alleys of the village until we reach the central square, dominated by an architecture of neo-romantic taste, built in the 1930s, where today the headquarters of the municipality of Trecastelli is located.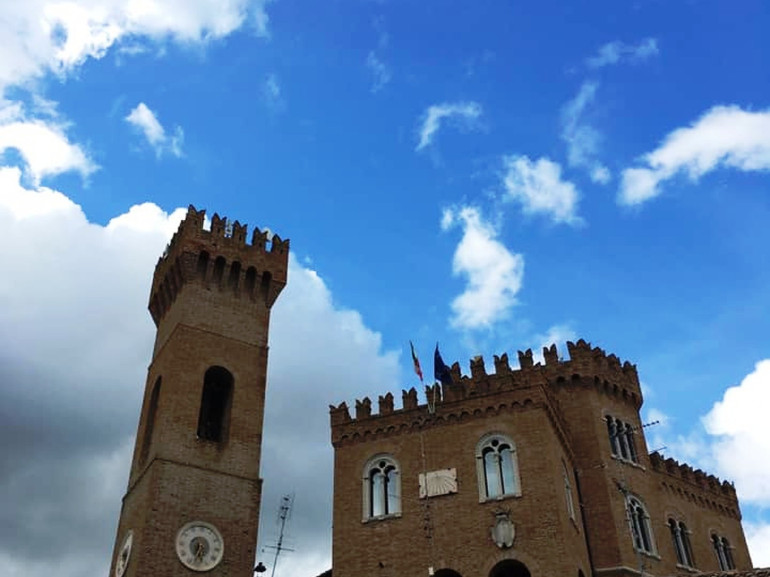 In the heart of Ripe we also find the Nori De' Nobili Museum, which exhibits more than four hundred works by the Italian artist Nori De 'Nobili in a beautiful nineteenth-century villa. It is one of the very few museums in the world dedicated to a female figure, and for this reason, it is also home to the Center for Studies on Women in Contemporary Visual Arts.
The walking itinerary continues through suggestive views of the countryside and cultivated countryside.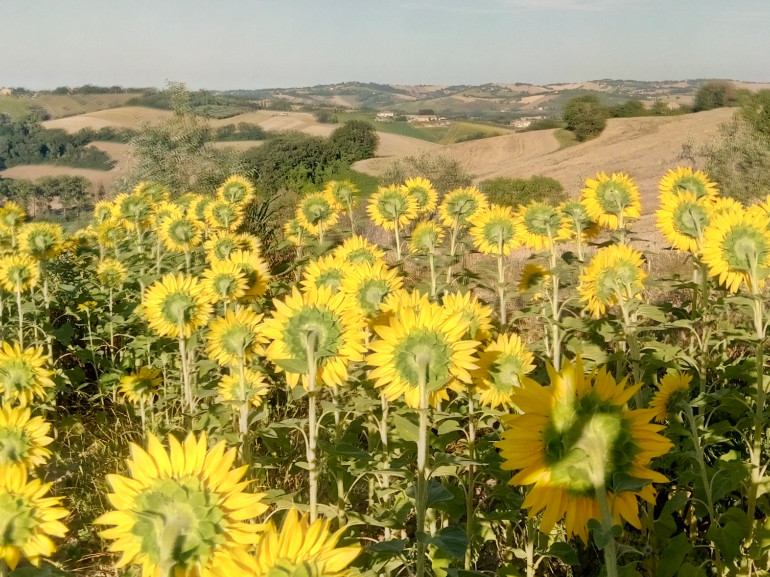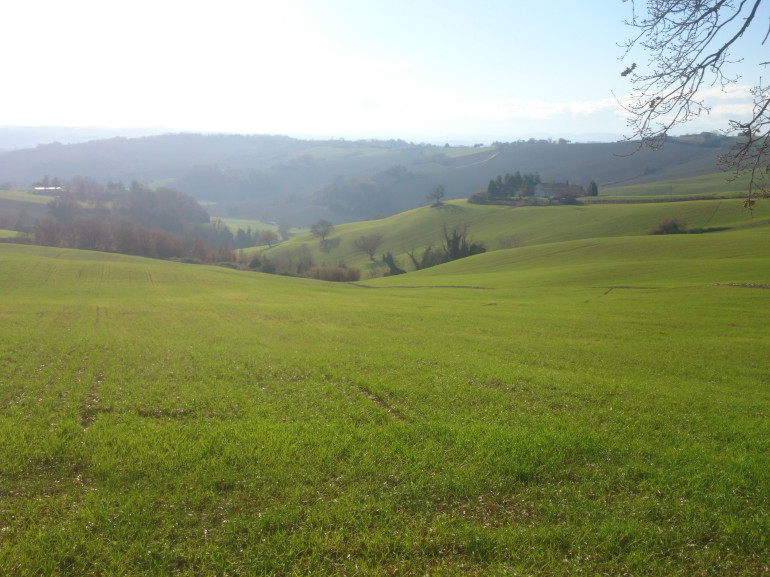 After 2 kilometers on foot we arrive at the Malatesta Castle of Castel Colonna.
Inside the ancient fortress in the shape of a ship, we find houses, vegetable gardens and narrow streets of stone. From the walkway, we admire the hills dotted with cypresses and scattered houses. The Sibillini mountains and the sea are the settings for this enchanted pasture.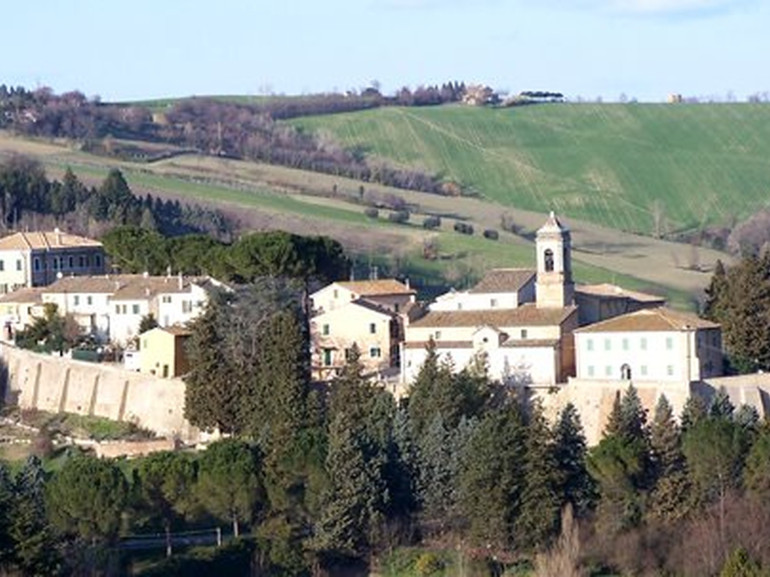 Another 4 km walk through cultivated fields with landscapes that change constantly, until you return to the beautiful farmhouse in the countryside from which we started.
Author: Daniele Pierfederici