Travelling time: 4h
Difficulty: Family
Why we love it: For its natural beauty
Length: 5 km
Total Elevation Gain: 75 m
Way to travel: on foot
Cost: 70 CZK (basic ticket)
Our Advice: You can also visit a city and castle Nachod, just few km from the Rocks.
We will introduce Teplicke Rocks as they are not so crowded by tourists as Adrspach Rocks, but still beautiful enough to explore.
You can choose between 5 km or 9 km route. The routes have the blue marker, but if you want to, you can even go to Adrspach Rocks by following the yellow one. Compared to Adrspach, Teplicke rocks are wilder more coherent rock walls. Moreover, you will not stand in long lines as you would in Adrspach.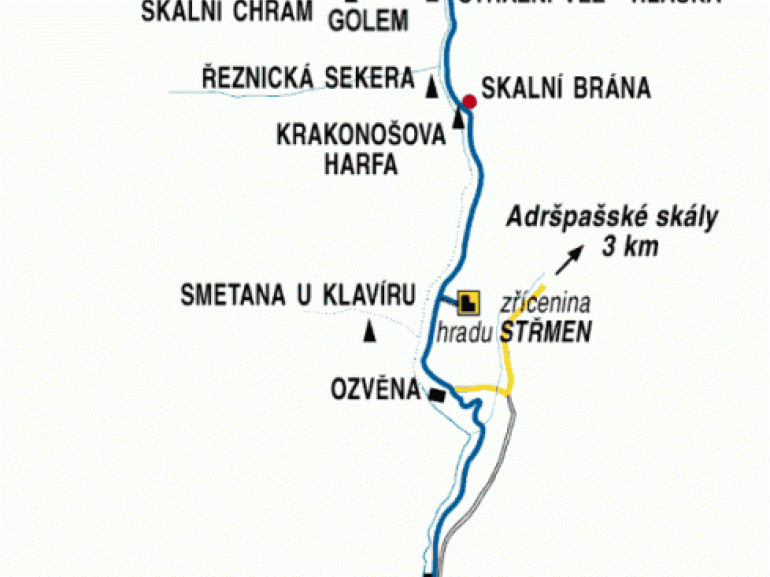 Accessibility
You can park your car at a parking lot right in the Teplicke Rocks areal. Parking lot is paid and costs 50 CZK per car.
If you, however, want to arrive by train, the nearest train station is "Teplice nad Metuji- Skaly". The train stop is quite close to rocks as well.
The rocks are only open during the summer season (April- November) - from Monday to Sunday 8:00- 18:00.
The entrance (2017):
Adults …. 70 CZK
Discount ticket …. 35 CZK
Family ticket (2+2) …. 170 CZK
Dog …. 15 CZK
Children under 6 …. Free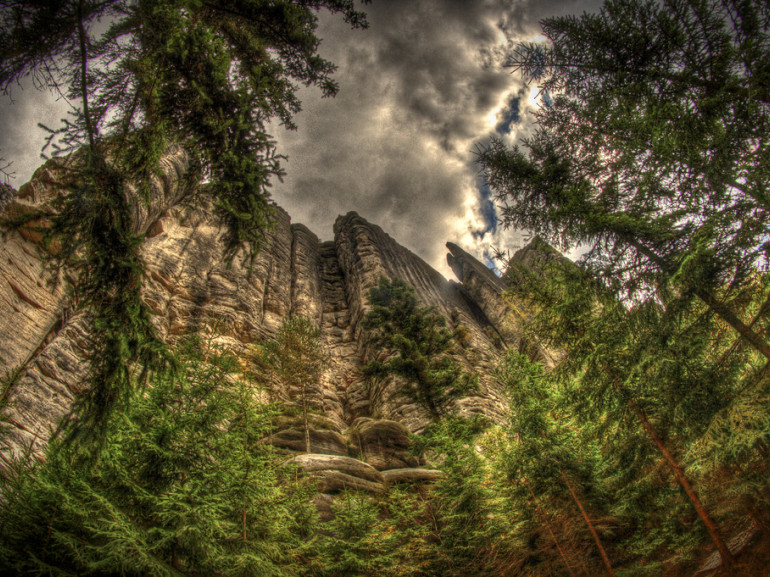 Itinerary
From the cashiers, following the wide path, you will be passing last house. After 100m, you will leave the path and by the footpath, you will enter the forest. The footpath will lead you to the first steps. You will come to Ozvena, an old wooden gazebo overlooking the rocky Lysy Hill.
From here, you will follow the stony path. After 400m from Ozvena, there is a diversion to Strmen Castle. Even though there are just ruins, it is worth visiting it. Stairs and ladders will lead you to this beautiful monument, where also the first lookout waits for you. After enjoying the view, you have to come back by the same path.
After 500m later, the surrounding starts to change. You will see more massive rock formations and less trees.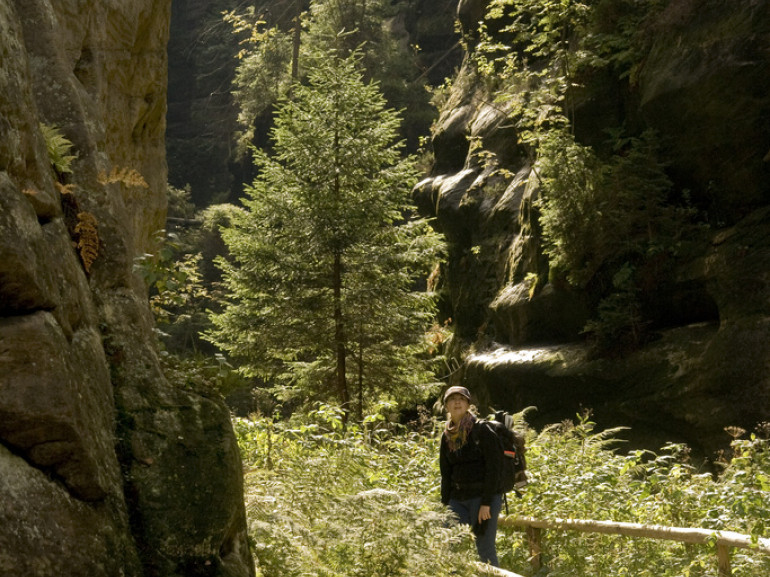 At the crossroad, continue straight and after a while, you will see one of the symbols of Teplicke Rocks- Strazni vez.
From the chalet at Skalna Nevesta, several steps will lead you to crossroad U Sibire. Turn left. After a while, you will get to the square- Malé chrámové náměstí. By a narrow passage you will reach the Lion cage. Soon, you will enter Krakonos Garden. All around, you can see the most famous stony formations of Teplicke Rocks.
You will follow the path around the rocks slowly reaching the highest point of the route. From here, you will mostly descent.
Now, you will enter the narrow part. You have to go through the tunnel under the rocks. After 200m, you will enter the crossroad, where the route ends. From here, turn left and follow the same path to the parking lot.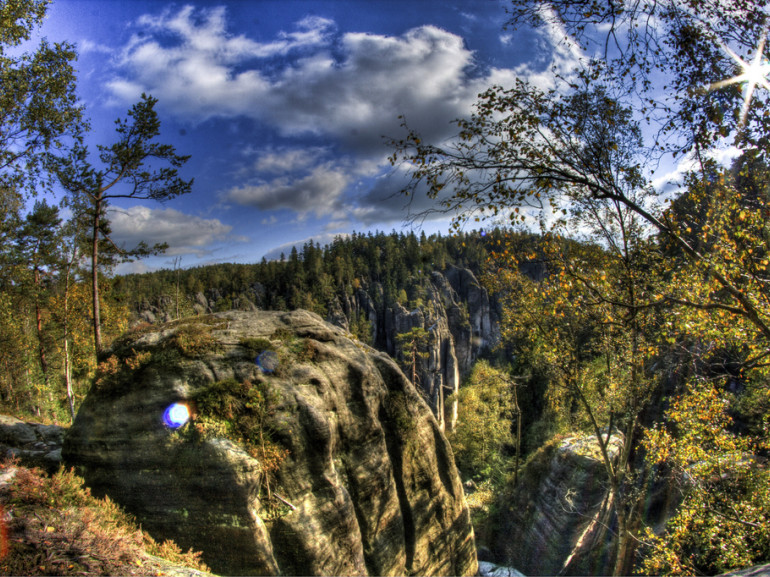 Author: Nikola Meciarova
Cover photo: Learen via Pixabay
You might also like: