There, in the presence of the Matterhorn, Chamois and La Magdeleine cling to. They are two mountain villages that seem straight out of a storybook. At about 1800 meters above sea level, between the highest mountains in Europe and immense expanses of woods and meadows, the two municipalities continue to maintain their traditions and to safeguard nature. This is a wonderful place, where you will discover the truest mountain life.
What to see in the Alpine Pearl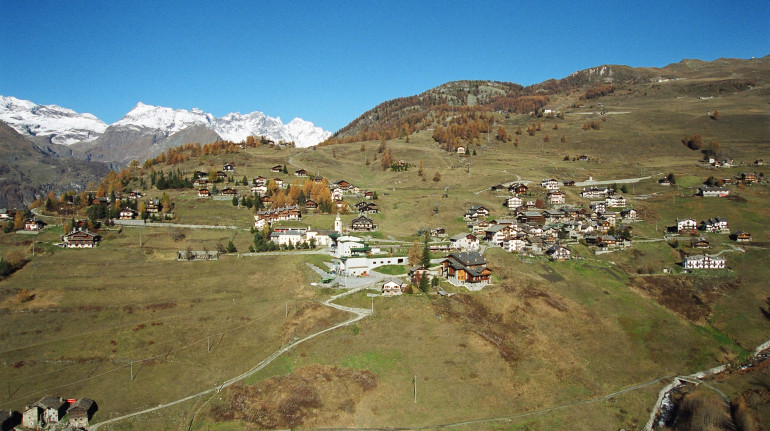 The old mills, the typical rural architecture, an intact nature: in Chamois and in La Magdeleine you can breathe the most authentic Aosta Valley. It is easy to feel at home here, kissed by the sun, in enchanting places where there is no noise, where cars  can't pass and it is easy to feel the rhythms of nature and traditions. During your holiday in this paradisiacal corner of Aosta Valley you can discover the fascinating path that connects the historic mills, some still functioning, along the La Magdeleine stream, admire the "rascard", typical Aosta Valley alpine houses with a stone base and the upper wooden floor, Lake Lod, a stretch of water at 2,000 meters above sea level, or simply enjoy nature with the chamois who graze free just a few steps away from you.
Slow itineraries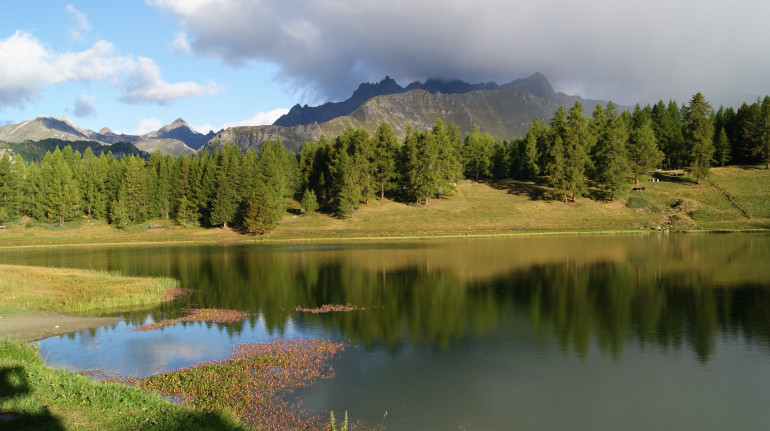 Let's start from this itinerary that you certainly can't miss: it is the one that unites the two municipalities, crossing woods and meadows. But from Chamois and La Magdeleine there are several hike trails of varying difficulty that lead to enchanting and very scenic places. For example, there is the one that leads from Lake Lod to Col di Nana, a breathtaking balcony that opens onto the Monte Rosa chain. From La Magdeleine, on the other hand, it is possible to reach the summit of Mont Tantané, through a path of over 4 kilometers and a vertical drop of 1029 meters.
Local food and specialties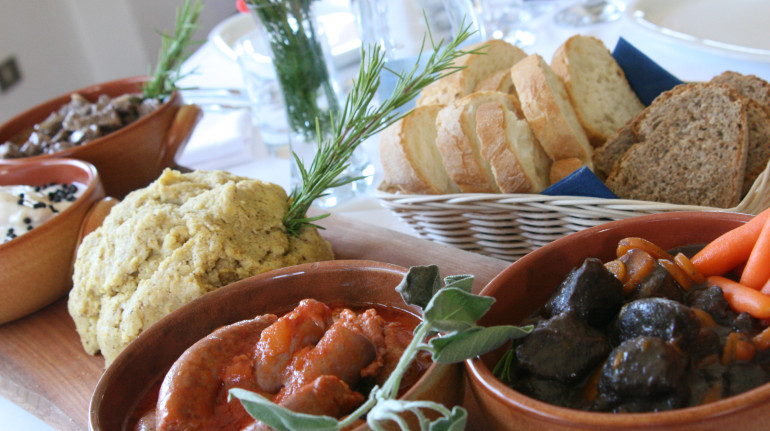 In Chamois and La Magdeleine you can taste the typical dishes of the Aosta Valley cuisine, the one that warms body and, above all, heart. This is the land of delicious fondue, polenta concia, game and many other delicacies, all to be tasted perhaps while sipping the high altitude beer of Chamois.
Your active holiday in Chamois and La Magdeleine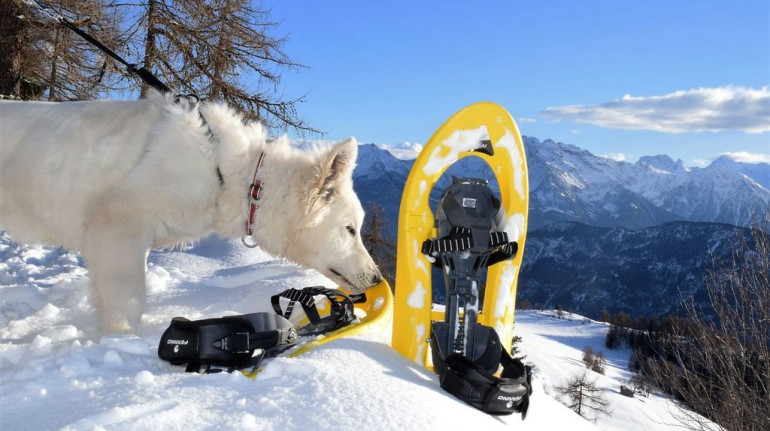 Both in summer and in winter sportsmen can have fun in the two mountain villages. During the summer you can dedicate yourself to trekking and mountain biking, but also take flying lessons in the first Italian altiport in Chamois or try paragliding in La Magdeleine. In winter, the area becomes a paradise for winter sports: cross-country skiing, snowshoeing in the moonlight, ski mountaineering, freeride; you will find exactly what is right for you!
Forget about the car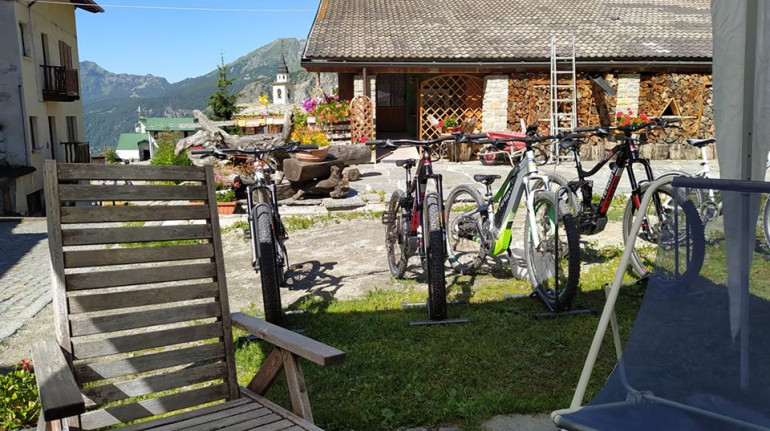 What better destination for a car-free holiday than Chamois, the first country in Italy that has completely banned cars? You can get there on foot or by cable car, and in both municipalities it is possible to rent e-bikes that are recharged thanks to modern photovoltaic stations. Then there are buses on call, transfer services and trek-buses by reservation that will allow you to take car-free trips in Valtournenche and in the Ayas and Gressoney valleys.
Where to sleep in an eco-friendly way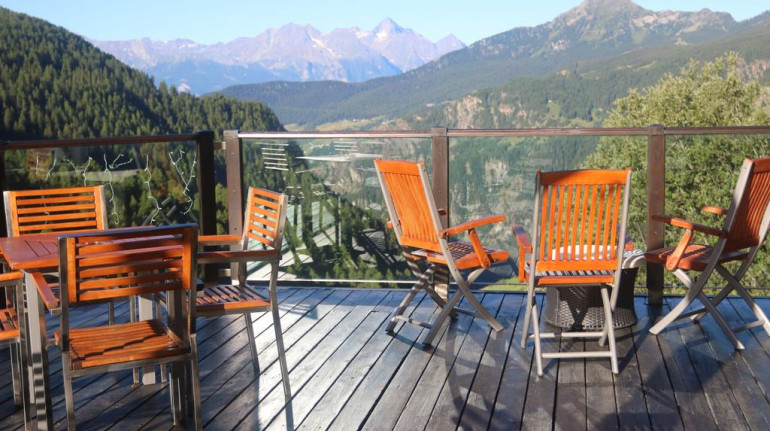 In Chamois you can choose to stay at the Maison Cly, a charming 4-star hotel, or in the B&B Maison de Suis, housed in a typical hut. In La Magdeleine there is the Hotel Miravidi and the family-run Lo Scoiattolo residence. All the accommodations respect the environment, fully embracing the philosophy of the two municipalities that commit themselves daily to protect the surprising nature that welcomes them.
Cover photo © nicht vorhanden via Alpine Pearls