Eco-conscious families can sometimes feel guilty about traveling. Air travel, in particular, can contribute to environmental pollution and carbon emissions. However, feeling guilty about the environmental impact of travel shouldn't mean you avoid travel altogether. Instead, it should just make you more aware of which travel options are the most eco-friendly.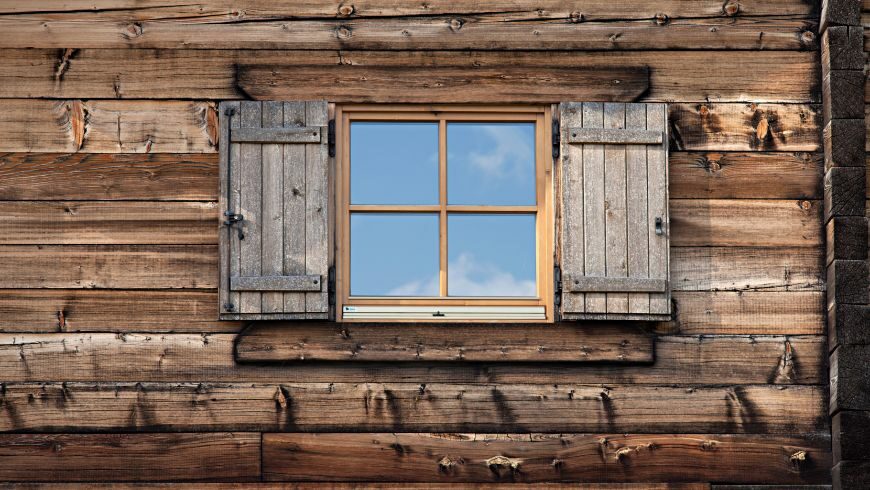 During your research for luxury accommodation with a nod toward nature, you might have encountered chalets. Many chalets in the alpine region of Europe can be considered eco-friendly for these reasons:
Their Construction and Design
Search 'luxury chalets Val d'Isere' into a search engine, and you'll see stunning photos of predominantly wood structures nestled into the side of mountains. There are many of them in the Swiss Alps. While their location offers the illusion of eco-friendliness, their construction and design ultimately give them that eco-friendly title.
Many high-quality chalets feature natural and raw materials throughout, such as wood, stone, metal, leather, and wool. Often, furniture and decorations have also been handcrafted by the owners. It's not uncommon to see old, broken items repurposed into new, functional ones. For example, an old cider press can easily be turned into art or a coffee table. Recycling is one of the fundamentals of environmental friendliness.
If you're intrigued about a chalet's construction and design regarding eco-friendliness, don't be afraid to ask. Chalet owners can often shed light on what you can't always see, like reclaimed building materials, natural lighting, and natural insulation.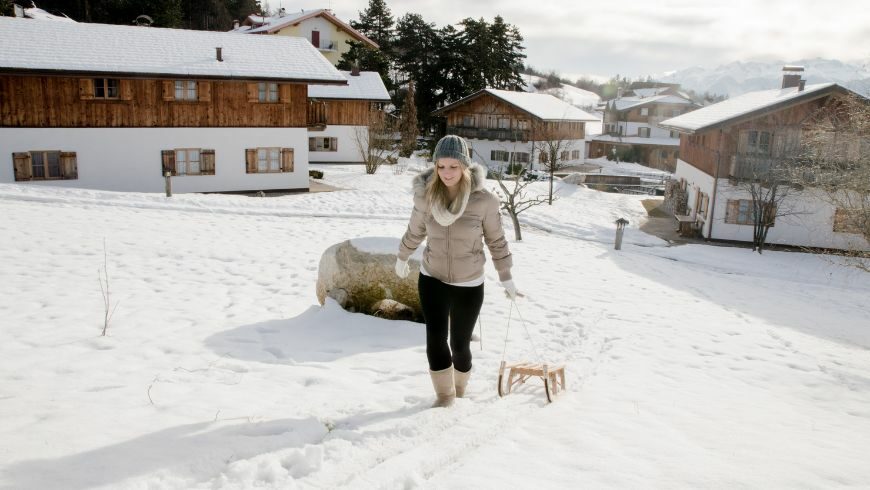 Water and Energy Conservation
Many chalet owners try to conserve water and energy in their chalets for themselves and any guests that come to stay. Saving water and energy can be essential for keeping costs low while also respecting the surrounding natural environment.
Some chalet owners power their properties with renewable energy sources like wind and solar power. Others focus on changes that are easier to implement, like LED lighting and water-saving fixtures. You might even notice wastewater treatment and rainwater harvesting systems in some chalets.
Eco Certificates
You can't always take an accommodation provider's word for it that they're eco-friendly. Many businesses are guilty of greenwashing, misleading consumers into thinking they're more environmentally conscious than they really are.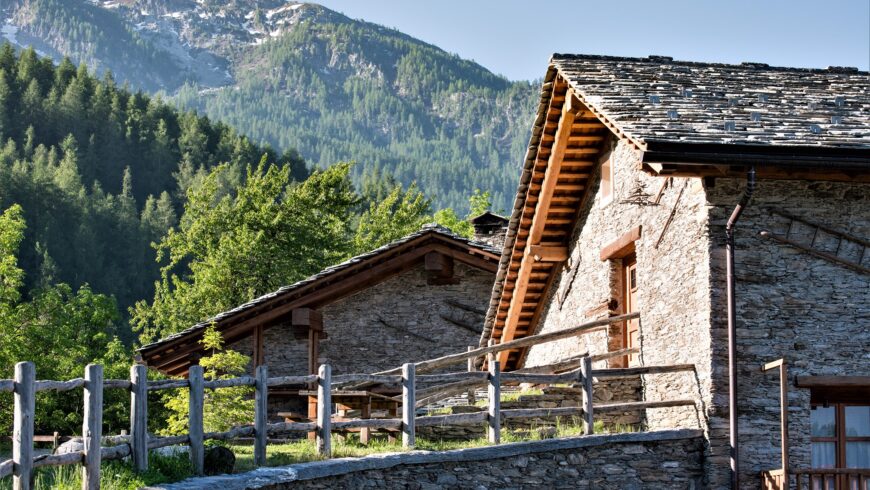 However, eco certificates can often be an excellent way to know whether a chalet or another form of accommodation is as eco-friendly as they claim to be. Start your search by looking on Ecobnb, which can show travelers whether a tourism business of any kind has been recognized for its eco-friendliness and eco-labels. There are many reliable certifications and eco-labels in the hospitality industry, including:
Global Sustainable Tourism Council
Green Globe
EarthCheck Partner
Travelife
Good Travel Seal
GreenSign
Green Star Hotel
BiosphereTourism Partner
Waste Management
Some major tourist areas struggle with waste management. Not only are they dealing with the waste of their local community but also of the thousands of people who might descend upon the area during peak travel seasons.
Many towns and cities already have recycling and waste programs in place. However, some chalet owners strive to make their accommodation more eco-friendly and create their own. They might encourage you to dispose of food waste in their established compost bin and separate your waste by material for easy recycling. Some simply provide directions to the nearest recycling facility.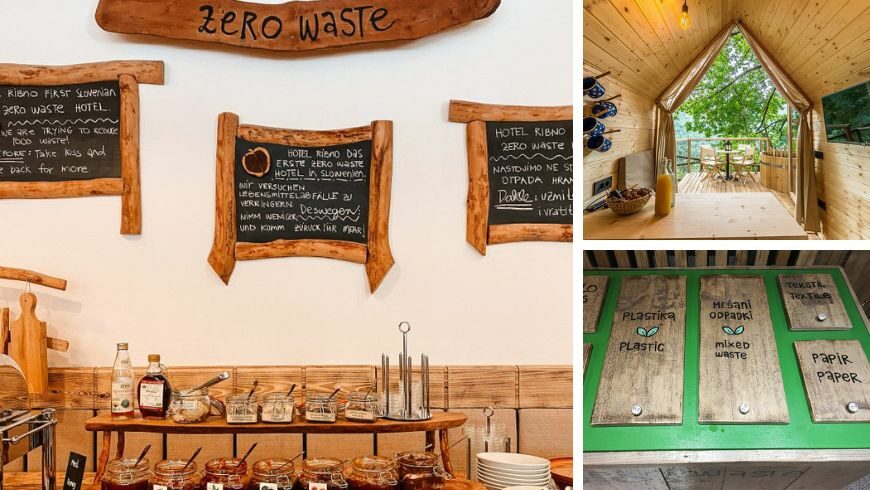 Tourism Education
Part of traveling involves going to new places you've never been before and learning all about them. Mostly, you're left to your own devices in how you learn. However, some chalet owners who prioritize eco-friendliness make education their priority. They might leave helpful tips about energy consumption during your stay. Some even provide practical information about the local environment and culture to foster a sense of responsibility.
Conservation and Biodiversity Efforts
The unique landscapes surrounding many European chalets can be a drawcard for travelers. After all, few people would say no to staying in a beautiful wooden home with mountain views as far as the eye can see.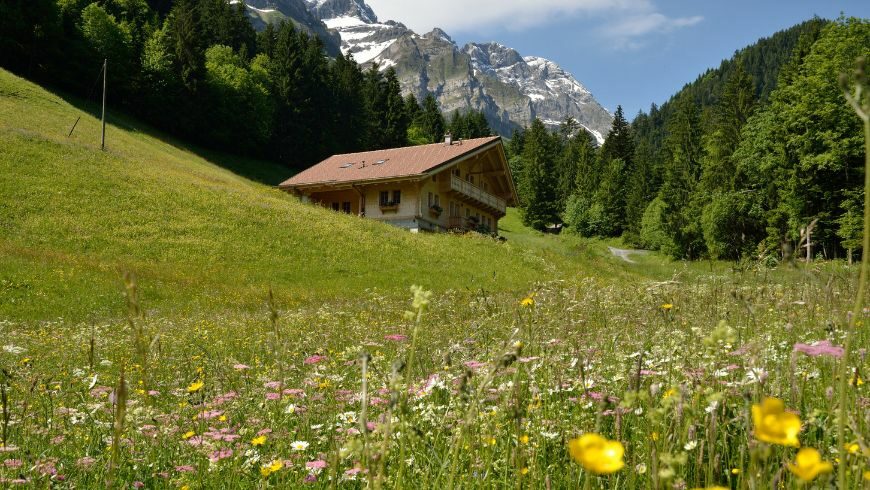 However, there's more to these locations than the views. Such areas have local ecosystems and wildlife that require protection. Many chalets take various actions to protect these at all costs. They can use natural landscaping rather than marring the landscape with human-made elements. They might also donate to conservation initiatives like wildlife protection and reforestation programs.
Not all chalets will be entirely eco-friendly. However, that's not to say many owners aren't doing their best. The next time you research eco-friendly accommodation, browse the many chalets for rent online. At a minimum, you'll find some making use of the many beautiful natural materials.
Cover image: Photo by Chris Liverani via Unsplash