New York has always been a symbol of progress and innovation. However, in recent years, the Big Apple has taken on a new challenge: to become a point of reference for environmental sustainability. In an increasingly environmentally conscious world, New York is standing out as a city that boldly and creatively embraces eco-sustainability.
During my recent journey in the city that never sleeps, I had the opportunity to observe firsthand some of the initiatives through which New York is presenting itself as an increasingly sustainable city.
Fasten your seatbelts and get ready to travel with me to New York like you've never seen it before!
New York's Green New Deal
One of the most ambitious initiatives is the city's "Green New Deal", a plan aimed at making New York completely sustainable by 2050. This includes a series of measures such as reducing greenhouse gas emissions, increasing renewable energy, and promoting sustainable mobility.
Specifically, the city has set the ambitious goal of reducing greenhouse gas emissions by 80% by 2050.
Sustainable Transport
Traffic congestion and air pollution have long been critical issues in New York. However, the city has adopted innovative policies to address these challenges.
The introduction of bike lanes, the expansion of public transportation, and the encouragement of electric vehicles are just a few initiatives aimed at reducing the environmental impact of the transportation sector.
In this regard, New York houses an aerial tramway connecting Manhattan to Roosevelt Island: the opportunity to admire the skyline from within it certainly ranks in the top ten of my experiences in the city.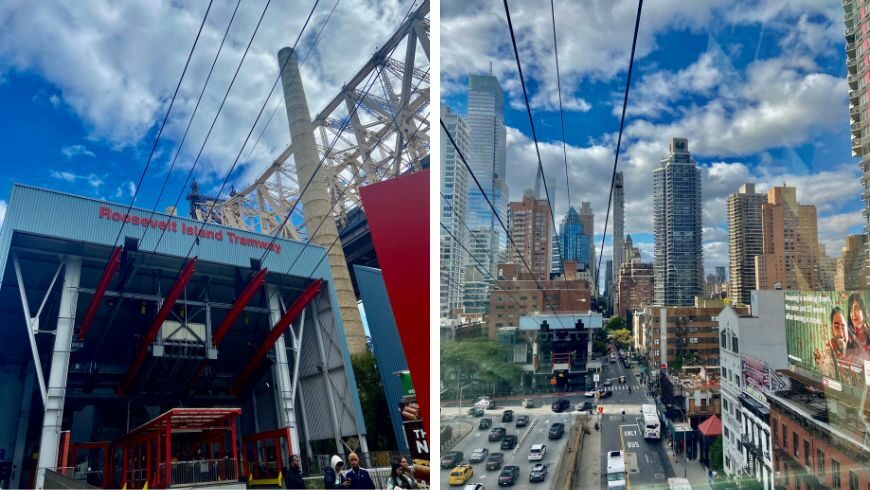 Green Architecture
Sustainable architecture is emerging as a key element in the transformation of New York. New buildings are designed with a particular focus on energy efficiency, the use of recyclable materials, and innovative solutions to reduce the ecological footprint. Skyscrapers adorned with rooftop gardens and green walls testify to the city's commitment to a greener future.
To provide a concrete example, the Empire State Building is gearing up to become the new green icon of New York. As a matter of fact, the famous skyscraper will be powered exclusively by wind energy.
Urban Parks and Green Areas
New York is famous for its parks, such as Central Park, Bryant Park, Washington Square Park, and the High Line. However, the city is investing even more in creating green spaces accessible to all citizens. These not only contribute to the well-being of the community but also act as green lungs, absorbing carbon and promoting biodiversity.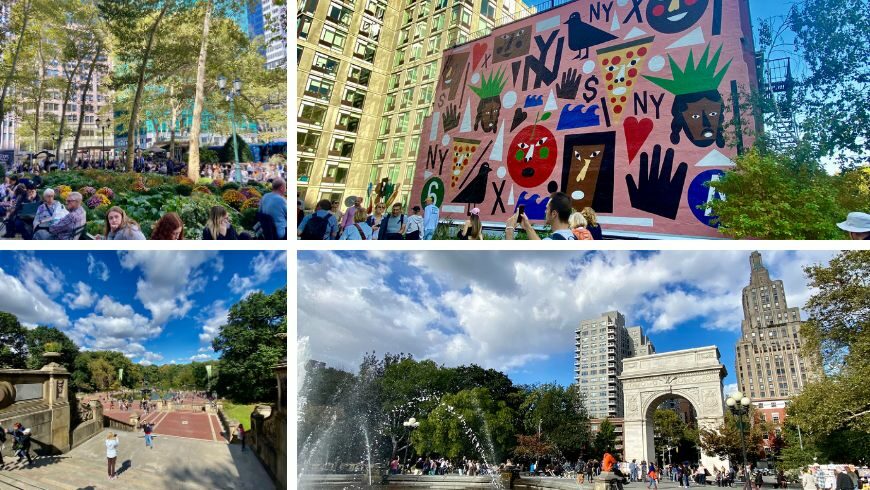 In particular, during my trip, I had the opportunity to visit Little Island, a real floating garden on the Hudson River: can you believe that over 66,000 bulbs and 114 trees have been planted so far?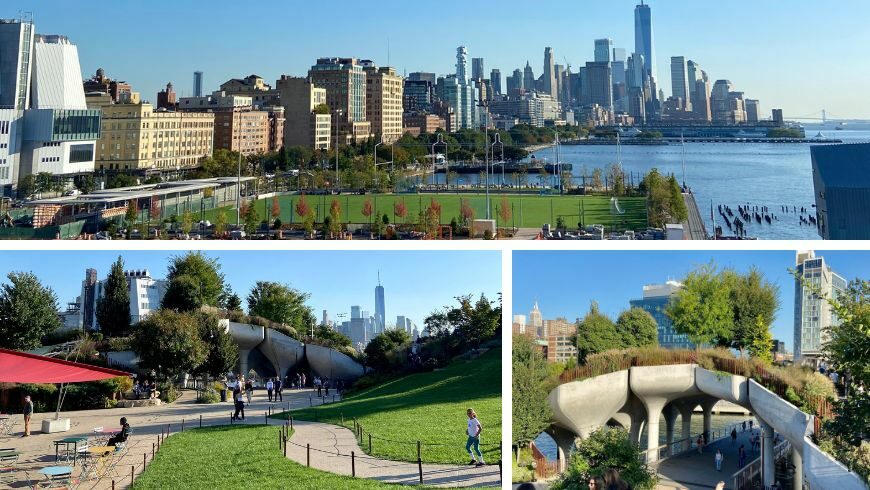 You can find more information about this fascinating green project at this link.
Community Engagement
Sustainability in New York is not just a matter of government policies but actively involves the community. Local initiatives, such as neighborhood composting and urban farming, are gaining popularity. Citizens themselves are embracing more sustainable lifestyles, reducing waste, and adopting greener practices.
In conclusion, it's clear that New York is wholeheartedly embracing a green future. Through innovative policies, architectural projects, and community engagement, the city is transforming into a model of urban sustainability.
What are you waiting for? Hurry up and pack your bags for a green journey in the most fascinating metropolis on the planet!