When you think of New York, nature probably isn't the first thing that comes to mind. But don't let the skyscrapers and concrete sidewalks fool you—there are plenty of opportunities to connect with nature in this bustling city.
Sure, it's sometimes tough to get away from the noise and people, but when you make an effort, you will discover a world that doesn't feel like NYC. It's like stepping into another dimension—where you can walk through greeneries and be utterly alone with your thoughts or sit on a bench as light pours down through the leaves above.
We've rounded up five places where you can find a little peace and quiet among the trees and wild nature.
The Ravine at Prospect Park (Brooklyn)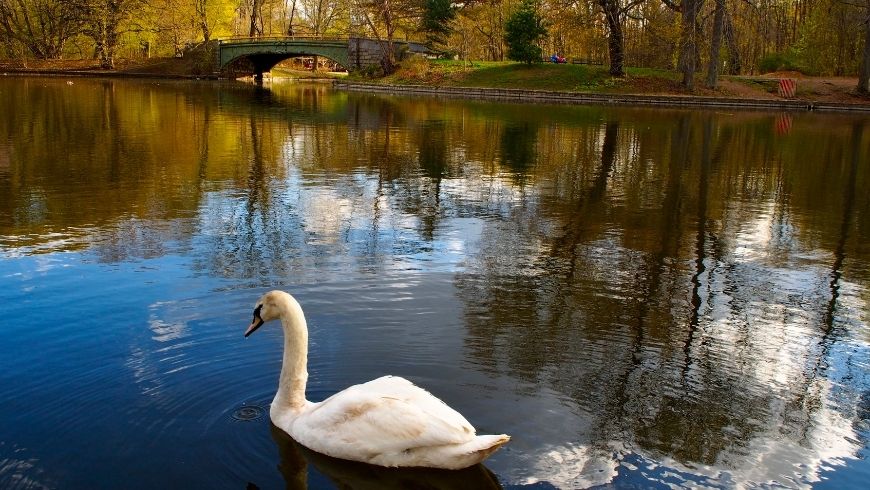 Nestled in Prospect Park is a hidden gem—the Ravine, meandering through the only forest in Brooklyn. It boasts a breathtaking display of natural beauty featuring waterfalls, trails, and wildlife. But the crown jewel is a 30-meter narrow gorge.
Frederick Law Olmsted and Calvert Vaux—the same pair of architects who created Central Park—carefully crafted the forest's landscape. It includes multiple tree species native to New York and other North American flora.
You'll see lush trees and plants, running water, and even wildlife on your trek. It's hard to believe that such a large swath of greenery exists within the city limits.
Hallett Nature Sanctuary at Central Park (Manhattan)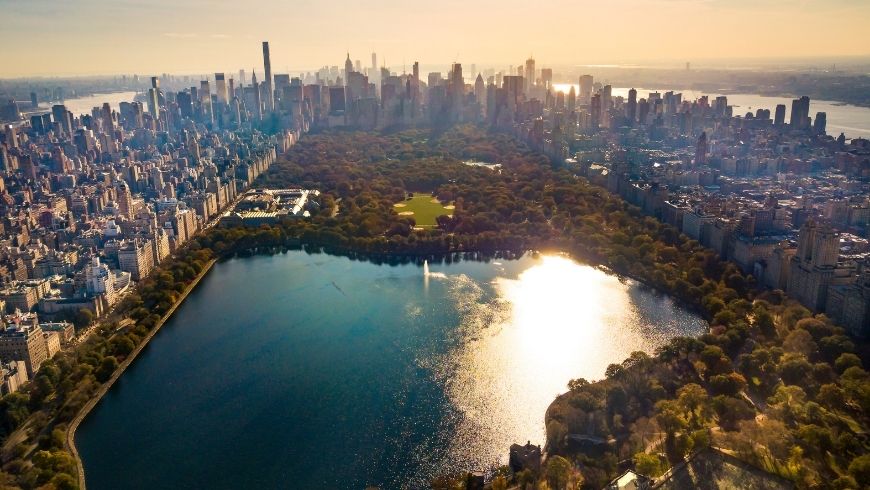 The 4-acre Hallett Nature Sanctuary is an integral part of Central Park's ecosystem. It was closed to the public in the 1930s because of its transformation into a bird sanctuary. After reopening in 2016, it has quickly become a favorite spot for nature lovers.
Here you can observe an incredible diversity of plant life and birds or stay idle while sitting on a bench sipping coffee or reading a book. It's like a little slice of wilderness dropped into the middle of the city, a place where you can forget about the surrounding concrete and skyscrapers.
Pelham Bay Park (Bronx)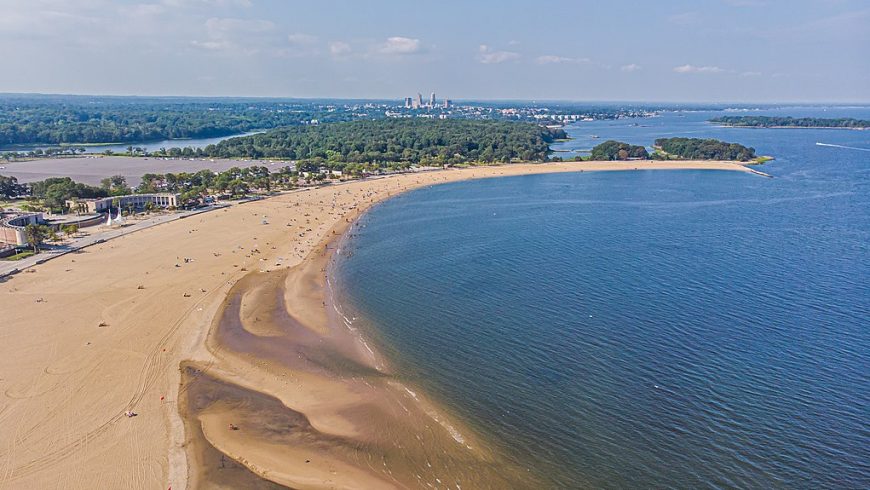 The largest public park in NYC gives you plenty of space to spread out and enjoy the scenery. Grassy areas there are perfect for laying out a blanket and taking in the sounds of nature.
If idling is not right up your alley, try out one of the many trails or rent a paddleboat and check out the view from Orchard Beach. There are also designated fishing spots along the waterfront east of the Aileen B. Ryan Recreational Complex.
The great thing about Pelham Bay Park? There's something there for everyone! Looking for a quiet picnic spot, go horseback riding, go for a hike, or do some fishing? This park has got you covered.
Brooklyn Botanic Garden (Brooklyn)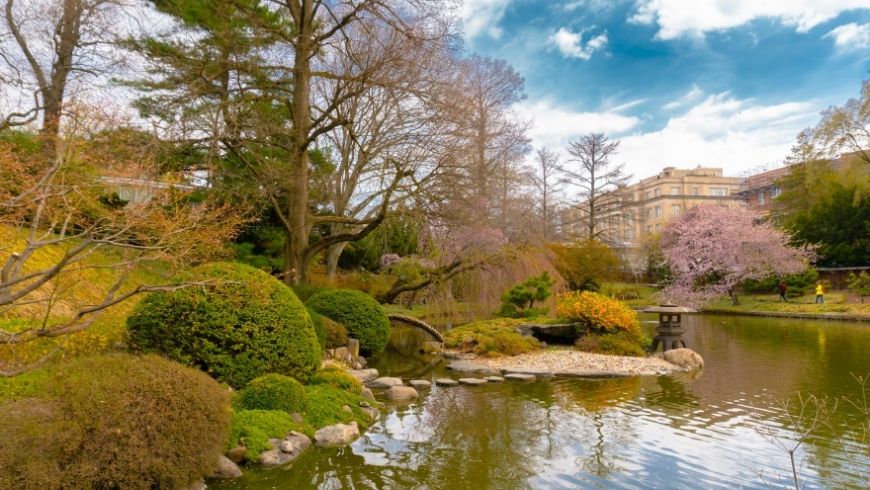 The Garden gives you a place to relax and enjoy the beauty of nature in the middle of a bustling city. That alone makes it worth visiting. It's famous for scientific research and educational programs. In addition to all that gorgeous greenery, you can learn a lot about plant life.
Located on Washington Avenue near Prospect Park, this Garden boasts over 14,000 different species of plants. It has a Japanese garden, a cherry esplanade, and a Shakespeare garden—so you can pay tribute to your favorite literary genius. At the same time, you enjoy the beauty of nature at its finest.
It observes the Japanese cherry blossom festival during the entire month of April. Don't miss that out, and there are plenty of options if you need a long term stay in Brooklyn.
Bronx River Forest (Bronx)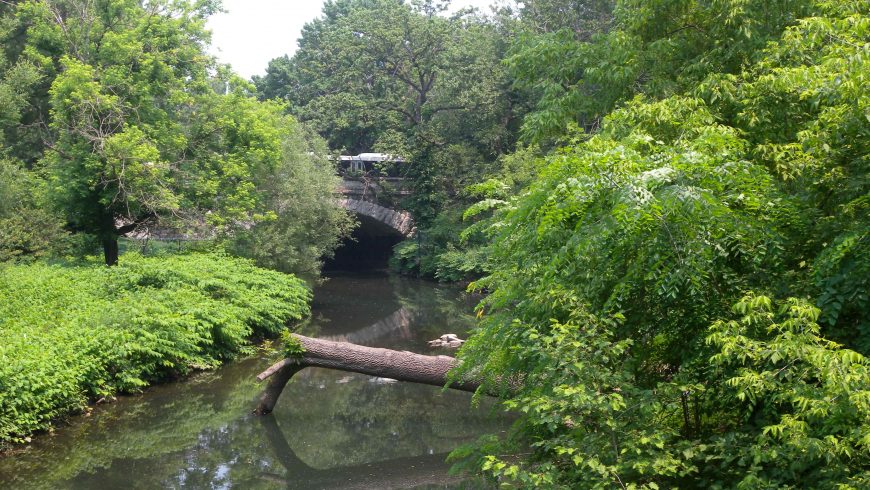 There's something genuinely indescribable about visiting a place like this—where you can get lost among the trees and flowers while listening to the sounds of birds chirping overhead—that makes you feel like you're experiencing an entirely different world altogether.
Located along the Bronx River, the floodplain forest is home to more than 200 species. There are various trails inside the woods, and along the tracks, you will meet native plants, animals, and birds, including red-tailed hawks.