Who hasn't been captivated by the Baggins House described in The Lord of the Rings and hasn't dreamt of sleeping at least once in a hobbit house?!
Glamping il Sole, near Grosseto, in Italy, will teleport you to Tolkien's Middle-earth. Fans of The Lord of the Rings will go crazy with joy, while those unfamiliar with the saga won't be able to resist falling in love with the Hobbit House immersed in the nature of the Tuscan Maremma and learning about the Shire and its inhabitants.
Get ready to embark on a magical journey and discover this eco-glamping and its uniqueness with us!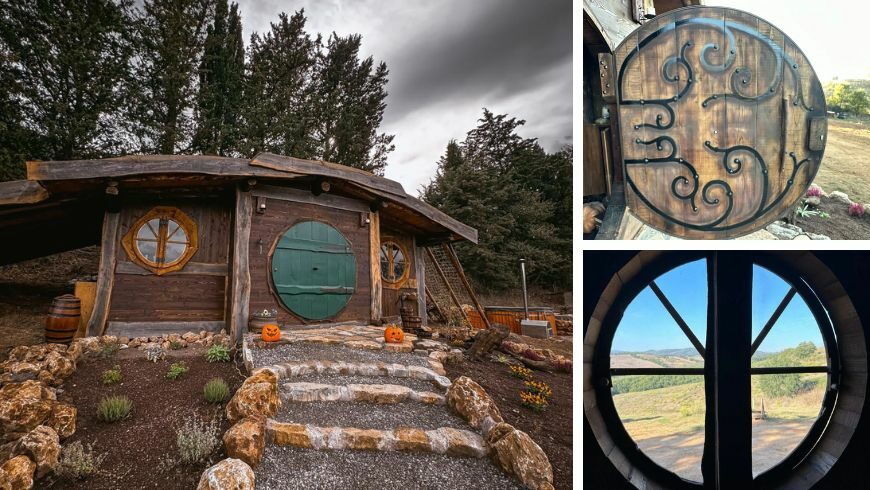 Magic Accommodation
Stepping into the world of Glamping il Sole is like entering a fairy tale. Your dreams of a hobbit night come true thanks to the cozy wooden dwelling nestled in the greenery, rounded windows, and all the details reminiscent of the settings and atmospheres of Tolkien's stories.
This unique accommodation offers the comfort of glamping with a touch of magic. The standalone cottage is heated, it has a private bathroom, and a double bed, with the option to add a single bed.
Inside, you'll find rocking chairs in front of the electric fireplace and a wide selection of herbal teas and infusions.
Outside, a relaxation area awaits you with a hot tub featuring heated water, along with a furnished space for outdoor dining under the stars.
The Hobbit House, with its round windows and welcoming forms, seems to have stepped straight out of Tolkien's tales. It will definitely transport you to a magical and relaxing atmosphere!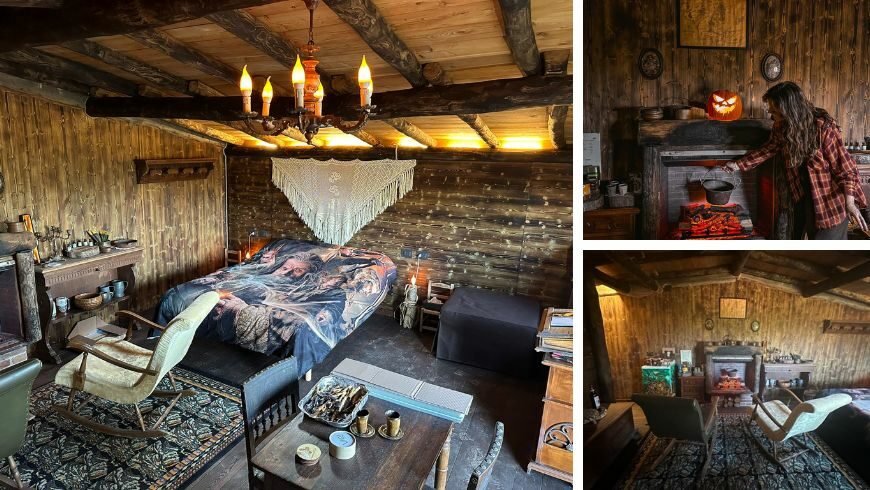 Sustainability at the Heart of the Experience
This fairy-tale-like accommodation is not just a charming place. It's also an example of sustainable tourism. Committed to reducing environmental impact, this retreat promotes eco-friendly practices without compromising guest comfort.
From structures built with recycled materials to the use of renewable energy, every detail respects the surrounding environment. This sustainable approach perfectly complements the natural atmosphere of Tuscany. All in all, it creates an ideal blend of modern comfort and respect for the land.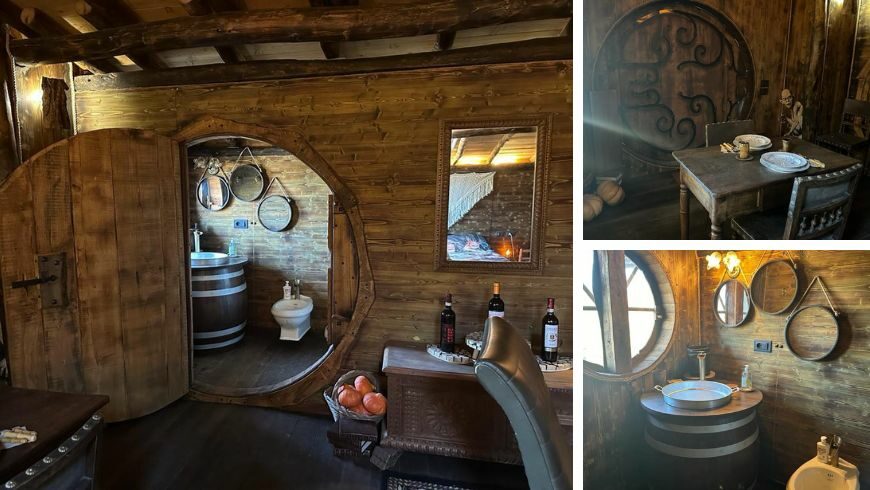 Unique Experiences
Beyond the extraordinary accommodation, Glamping il Sole offers unique experiences to enrich your stay. From guided excursions to discover local flora and fauna to traditional Tuscan cooking classes, each activity is tailored to let you experience Tuscany authentically and engagingly.
You will be surrounded by hectares of nature, woods, and cultivated fields, where you can encounter horses, goats, rabbits, and other farm animals. The farmhouse restaurant offers delicious food made from fresh, organic, and local products.
And if you're a star enthusiast, don't miss the opportunity to participate in stargazing nights, guided by experts who will unveil the secrets of the night sky.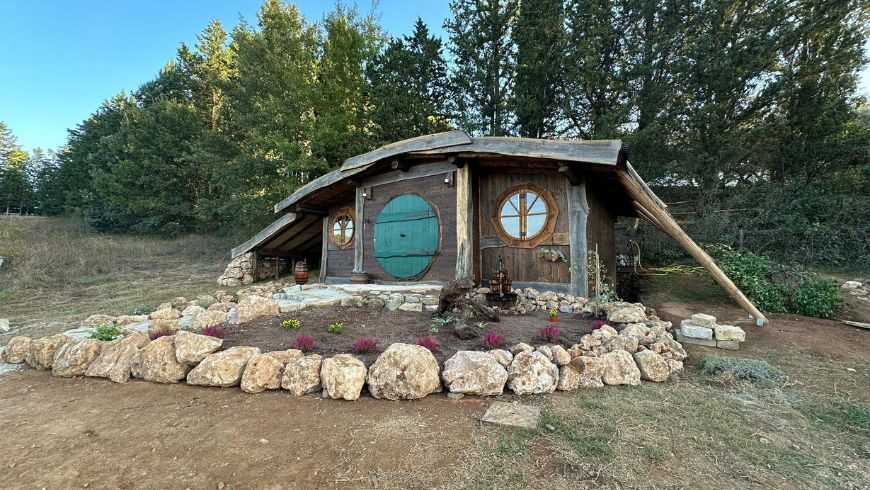 In conclusion, if you want to experience spending a night in a Hobbit House in the middle of the Tuscan countryside, Glamping Il Sole is the perfect place for you!