Ecobnb featured in a BBC News article. Explore the insights shared by one of the world's largest broadcasting platforms about us.
BBC News, the world's foremost broadcast news company, has spotlighted Ecobnb's groundbreaking approach. Journalist Suzanne Bearne, in her article, characterizes the platform as a transformative force in sustainable tourism. The piece delves into the genesis of Ecobnb, exploring its conceptual origins, and outlines the company's primary focuses and goals.
During the interview, Silvia Ombellini and Simone Riccardi shared the narrative of their inspiration, drawn from their travel experience in Potenza, Italy. This journey sparked the inception of their project, aimed at bridging the divide between eco-conscious travelers and environmentally friendly accommodations.
Ecobnb, headquartered in Trento, Italy, currently lists over 3,000 global properties committed to sustainable practices. Accommodation properties need to fulfill at least five out of ten eco-standards to quality for listing on the platform. These are: using 100% renewable energy, serving organic or locally sourced food, and collecting and reusing rainwater. The further criteria are to have low-consumption lightbulbs, use solar power to heat water, see that more than 80% of waste is recycled, use eco-friendly cleaning products, have water flow reducers fitted, include environmentally-friendly architecture, and be accessible without a car.

Silvia Ombellini notes a substantial rise in Ecobnb's user base. 2.8 million travelers opting for sustainable accommodations annually, marking a significant growth from 780,000 in 2018. This trend aligns with a global shift. A recent study suggests that 69% of travelers actively seek sustainable travel options.
In the article, they highlight that Ecobnb not only connects travelers with eco-friendly accommodations but also encourages sustainable practices. Accommodation providers on the platform offer various incentives—for instance, discounts for guests arriving by bicycle or choosing eco-friendly transportation during their stay.
While acknowledging the environmental impact of flights, Silvia Ombellini emphasizes Ecobnb's commitment to promoting staycations and urges travelers to explore their own countries. This aligns with the growing interest in green lifestyles, emphasizing that collective small choices can bring about meaningful change.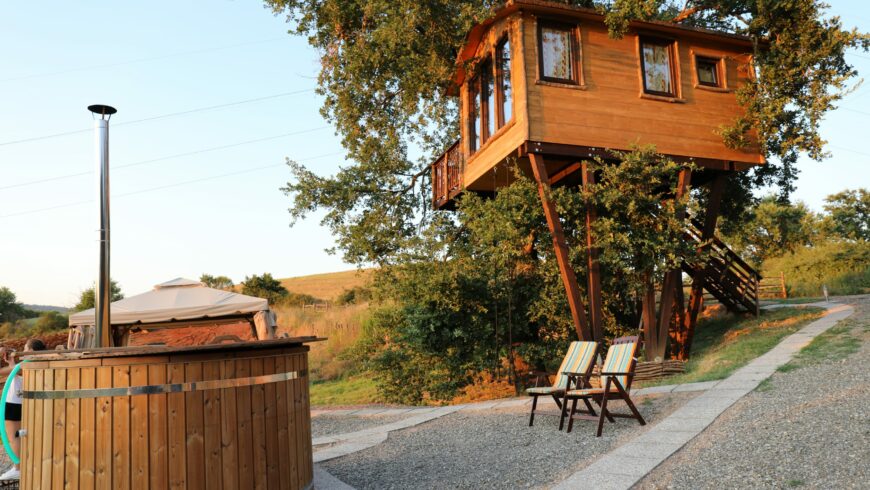 The article furthermore mentions a hotel chain in the Netherlands, a flight-free travel company from the UK who are both working towards a more sustainable future of the tourism sector. As the sustainable travel movement gains momentum, platforms like Ecobnb are essential in transforming the travel landscape. By fostering a connection between conscious travelers and eco-friendly accommodations, Ecobnb is contributing to a shift toward responsible and mindful tourism practices.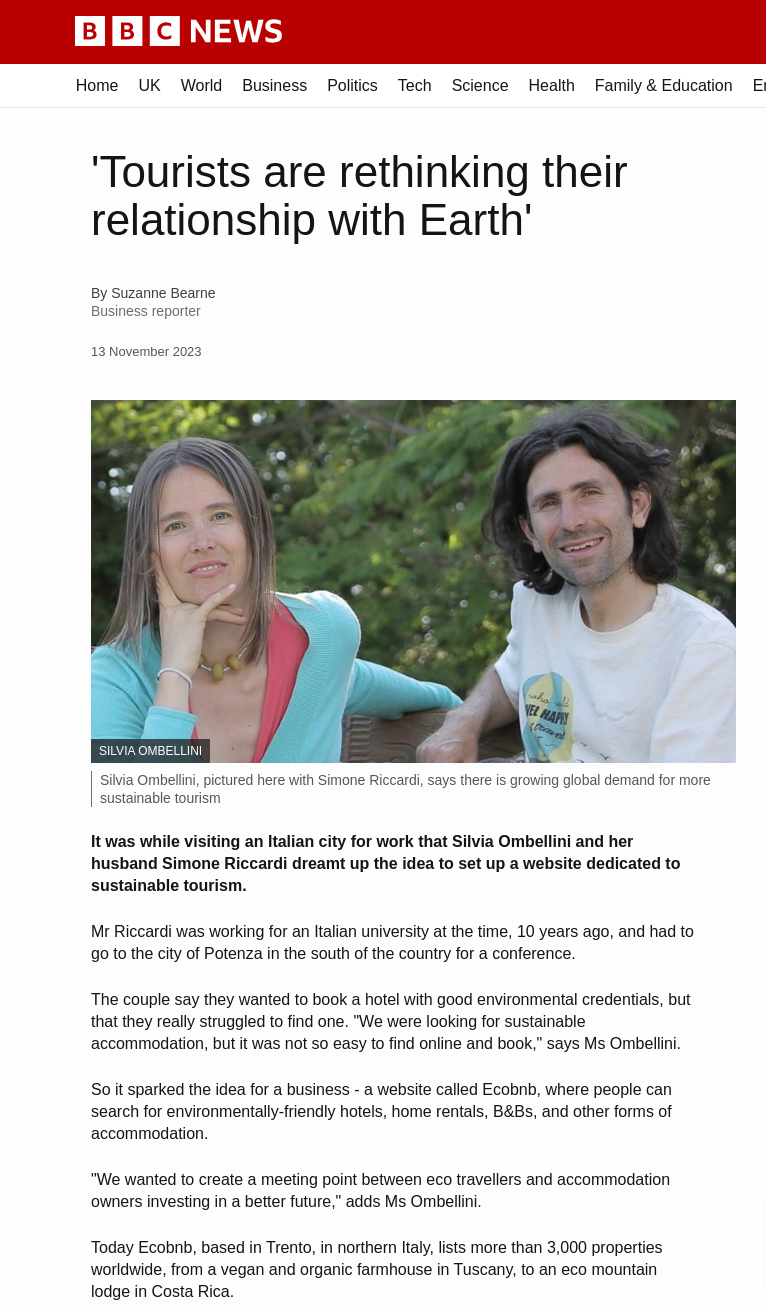 In conclusion, the BBC's coverage shows the global significance of this aim. Without a doubt travelers increasingly seek ways to align their vacations with their commitment to a sustainable future.
Read the article here!