Umbria is particularly rich in natural assets, including both popular attractions (like the Marmore falls) and hidden gems to discover. That is the case of the Sources of Clitunno, in Italian Fonti del Clitunno, which are beautiful springs located within a natural park in the lovely town of Campello sul Clitunno, nestled between Spoleto and Foligno. If you're planning to go there for your next day trip, keep reading to find out more.
The Natural Park Of The Sources Of Clitunno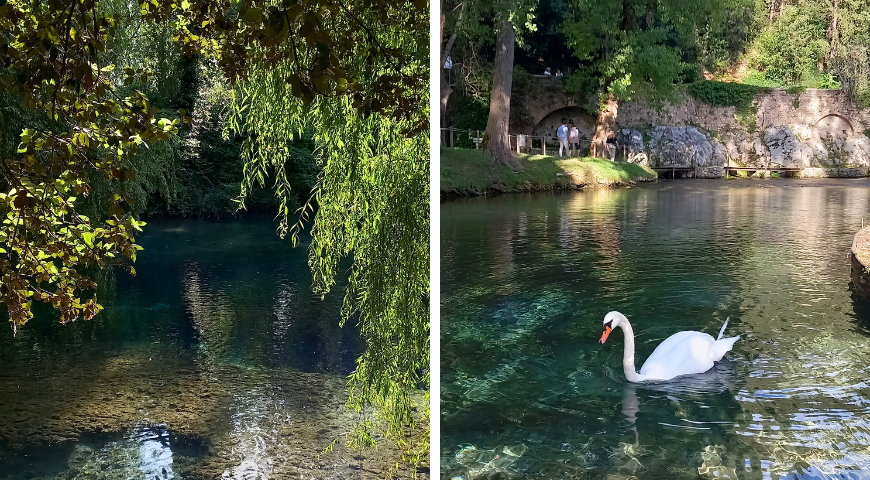 The park, which covers approximately 10.000 square metres, includes the sources of the river Clitunno, a tributary of Topino. By gushing from the springs, the water creates a wonderful crystal-clear body of water, which is the right place to house several animal and plant species.
Along the way you can admire the magnificence of the willow trees, but also the elegance of the swans, herons, and coots. You can also find ducks, gees, and other aquatic animals.
Other than being a real gem of biodiversity, the Sources of Clitunno are a true idyllic place, whose view has enchanted and inspired poets of the stature of Virgil, Pliny the Younger, Carducci, and Lord Byron. Specifically, the latter provides us with a wonderful description of the water of the river in the fourth book of "Childe Harold's Pilgrimage".
The Temple Of Clitunno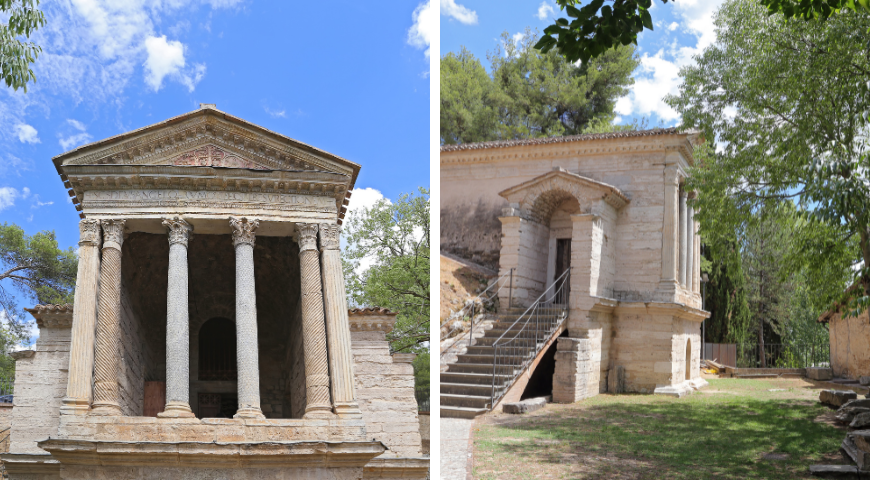 Situated about one kilometer from the Sources of Clitunno, the temple of Clitunno is in all likelihood un a Paleochristian place of worship that dates back to the 4th or 5th century. However, its shape, which resembles a Corinthian temple, has raised some doubts about its origin. As a matter of fact, some historians believe that it is actually a Roman temple, while others consider that it belongs to the Lombard era.
Despite the mystery associated with its origin, the temple of Clitunno is definitely a must-see for park visitors, who appreciate its lovely appearance and the sculptures and inscriptions that can be found inside.
Allow yourself to be charmed by the magic of the Sources of Clitunno and the close temple: discover a little-known area of Umbria that will definitely be able to amaze you!