Umbria: a green pearl nestled between Tuscany, Lazio and Marche, where incredible landscape views intertwine with the history of Italy, in a hilly area dotted with villages of ancient origins and mysterious charm. Discovering it means living a multisensory experience: the eyes are filled with beauty, you breathe deeply the scents of nature, you touch the millennial past of the region with your hands and you have the opportunity to taste excellent products, tasty recipes and delicious wines. From Marmore Falls to Lake Trasimeno, from Gubbio to Orvieto: in Umbria there is much to see and discover. We have found 10 beautiful locations, each is an ideal starting point to discover the infinite treasures of Umbria.
A farmhouse in the green heart of Italy
Excellent and organic homemade food, farm animals, a beautiful swimming pool and lush greenery all around: San Lorenzo farmhouse is perfect for relaxing and discovering the nature and villages of Umbria.
You can't miss: from here it is easy to reach Monte Cucco Cave, one of the largest karst complexes in Italy.
Perfect for: families.
A terrace on Umbria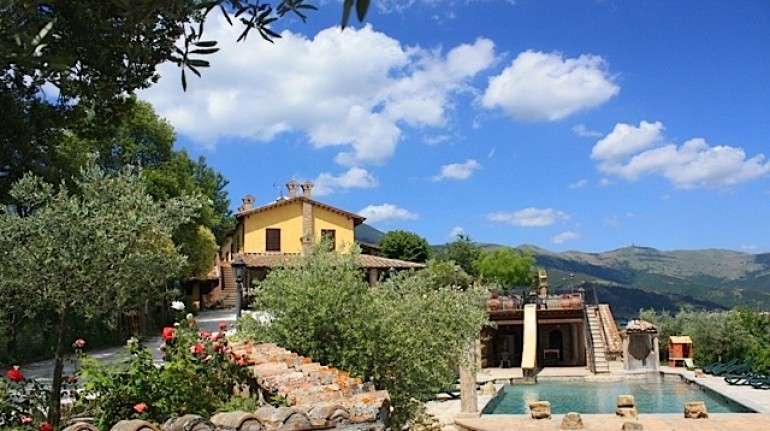 Those who choose to spend a stay at Villa Dama choose nature, the warmth of a family's hospitality, good food, the panoramas that take your breath away and the stars that illuminate the paths at night. The farmhouse is made up of 5 farmhouses, about one km away from the central villa, and is located not far from the center of Gubbio.
You can't miss: the accommodation offers various activities, from the organic cooking course to the harvest, from the dairy courses to the seeding.
Perfect for: those who want to learn and gourmets.
Sleeping in a castle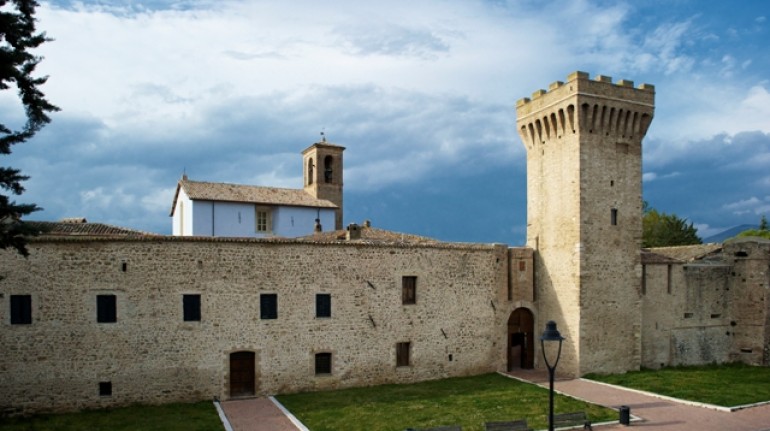 In Umbria you can also live the unique experience of a stay in a castle. Torre della Botonta is a 14th century fortress transformed into an eco-friendly Albergo Diffuso, where history and nature merge with contemporary design and old furniture.
You can't miss: a green itinerary to travel by bike, from Bevagna to Spoleto, touching some of the most important historical centers of the region.
Perfect for: couples.
A stay in an Umbrian village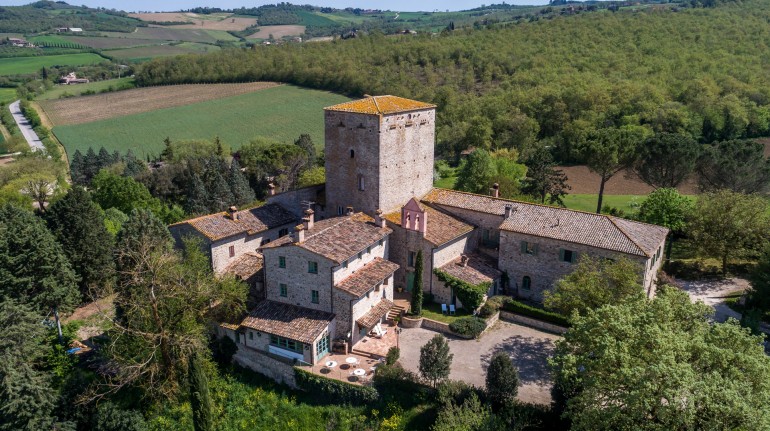 Borgo San Sisto is a luxury and excellent B&B. It is an authentic medieval village that has preserved its atmosphere intact. It offers divinely furnished rooms, a local breakfast and a Romanesque church.
You can't miss: the whole accommodation is surrounded by the Tiber River Park, a protected natural area.
Perfect for: a romantic holiday.
Off grid holiday in Umbria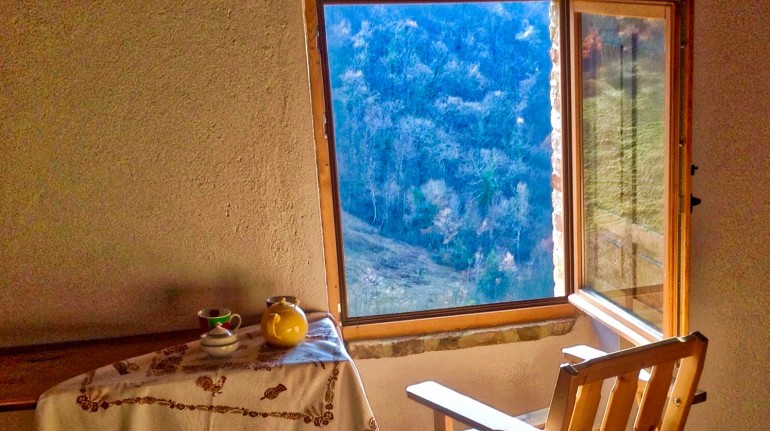 Podere Vallescura extends for over 230 hectares among the green hills of Umbria. Here all the energy is self-produced, without telephone poles, without electric wires. Guests stay in a small apartment with independent access, comfortable bathroom, kitchenette and 2 wood stoves for romantic evenings.
You can't miss: Perugia and its beauties, such as the Palazzo dei Priori, are only 30 minutes away from the accommodation.
Perfect for: experiencing off-grid life.
Discovering the wines of Umbria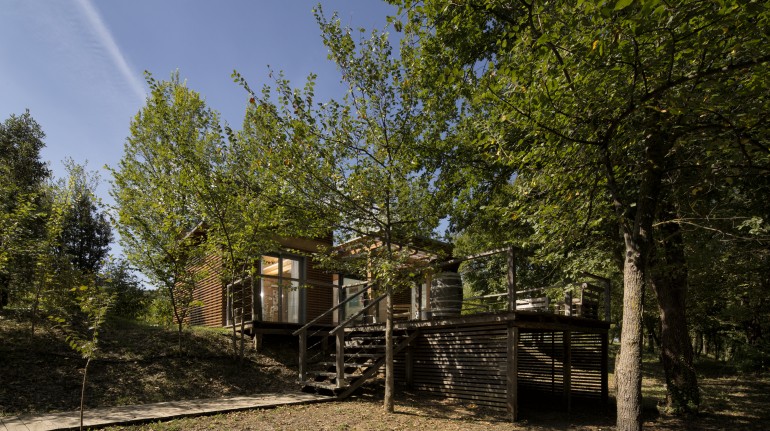 In the middle of an oak forest, a delightful chalet awaits you. The vineyards that surround it are the ideal setting for wonderful walks. You can visit the cellar, located a few meters away, for visits and tastings. Inside the resort you will find an excellent restaurant and a wellness center.
You can't miss: the property is located near Todi, an evocative center of art and spirituality that gave birth to Jacopone.
Perfect for: wine lovers.
Relax in the hills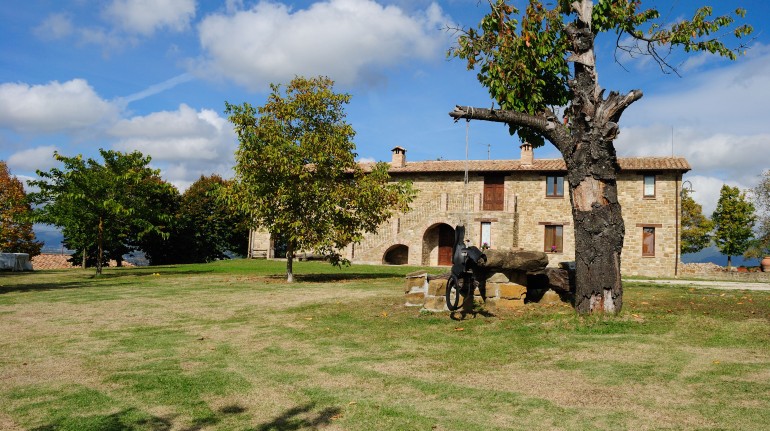 Surrounded by greenery, in a quiet and panoramic position, Assiolo is a welcoming and refined organic farmhouse. Here you can dive into the pool, relax among nature and slowly discover the area.
You can't miss: the farmhouse is located very close to Gubbio, an architectural masterpiece full of monuments. Admire the Eugubine Tables preserved in the Palazzo Dei Consoli, one of the oldest written documents in Italy and dating back to the Umbrian age.
Perfect for: groups and families.
Horse riding holiday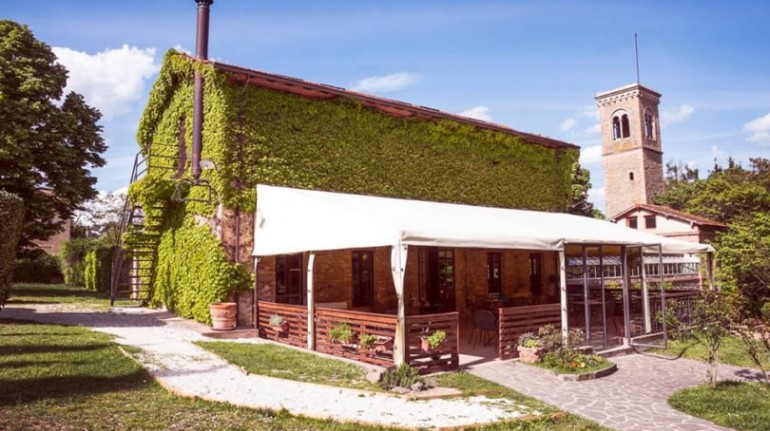 Il Poggiolo is a country residence dating back to the end of the 19th century, surrounded by an English-style park with holm oaks, lindens, oaks and thuja. There is a riding school. You can also participate in yoga lessons, play tennis and learn about the world of Effective Microorganisms.
You can't miss: just 3 km from the farmhouse, a pleasant itinerary begins along the Nestore river to the Castle of S. Apollinare.
Perfect for: yoga retreats and horse lovers.
Tastings and farm life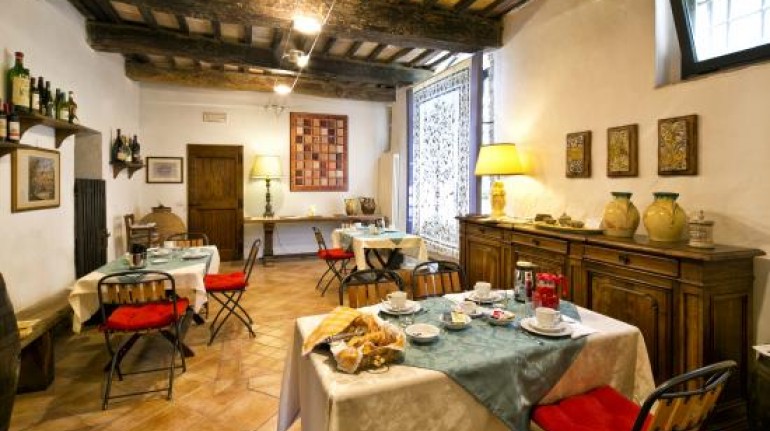 In Umbria you can also stay in an old oil mill with warehouses and farmhouses, recovered while preserving the original materials and transformed into a suggestive organic farm. Fattoria dei Comignoli is the right place to discover the most authentic flavors of the region.
You can't miss: the property is located 30 minutes from Lake Trasimeno.
Perfect for: a tasty holiday.
An ecovillage in the heart of Umbria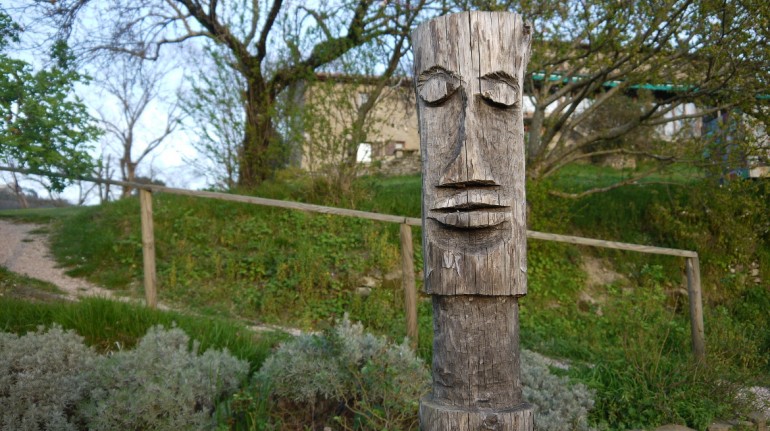 Alcatraz is made up of a series of stone houses and bungalows located on the side of a hill. The accommodation offers all-round green hospitality and is a demonstration center of eco-technologies.
You can't miss: the ecovillage organizes numerous courses, from yoga to music with drums, from juggling to painting.
Perfect for: groups.