Ireland, a land of castles and boundless landscapes, pints of beer and traditional dances, breathtaking cliffs and writers. Today we invite you to discover this island and this country from a new perspective. Get ready for an out-of-the-ordinary stay, and discover the best glamping in Ireland with us.
In these 5 accommodations that we have selected, you will be able to experience all the authenticity of the country and its shocking nature, without polluting the environment and exploring its landscapes on tiptoe. You will be able to sleep in special lodges where closeness and connection with nature meet glamor and the most luxurious comfort.
Wooden huts and wagons in the Irish woods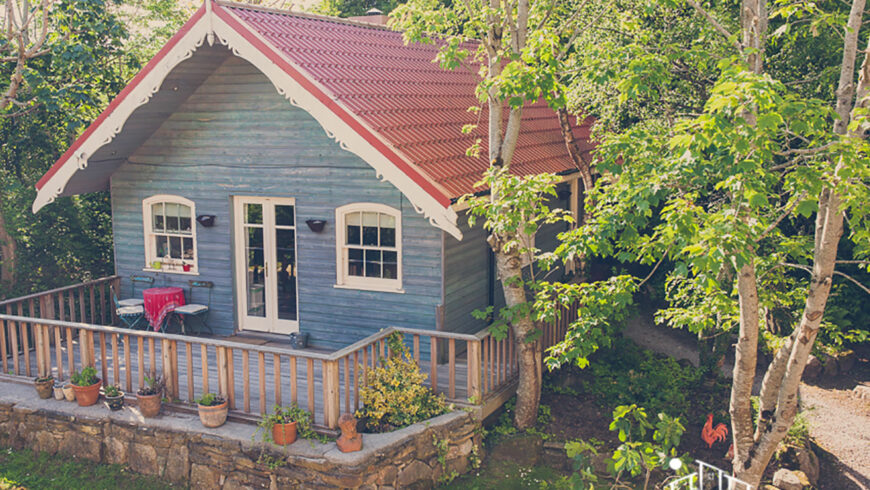 The first glamping option in Ireland is the one offered by The Three Towers Eco-House, an accommodation surrounded by 2000 acres of woodland. Here, in the wild county of Galway, you can choose to stay in a delightful and welcoming Glamping Cabin, in a rustic and suggestive Playground Hut, or in an ancient wagon renovated and transformed into a truly unique bedroom! By choosing this glamping you can take advantage of the common areas, from the garden to the library, but also meet the farm animals and ride in nature. It's also a great starting point for discovering some of Ireland's most spectacular places.
Digital detox and glamping in Ireland, off-grid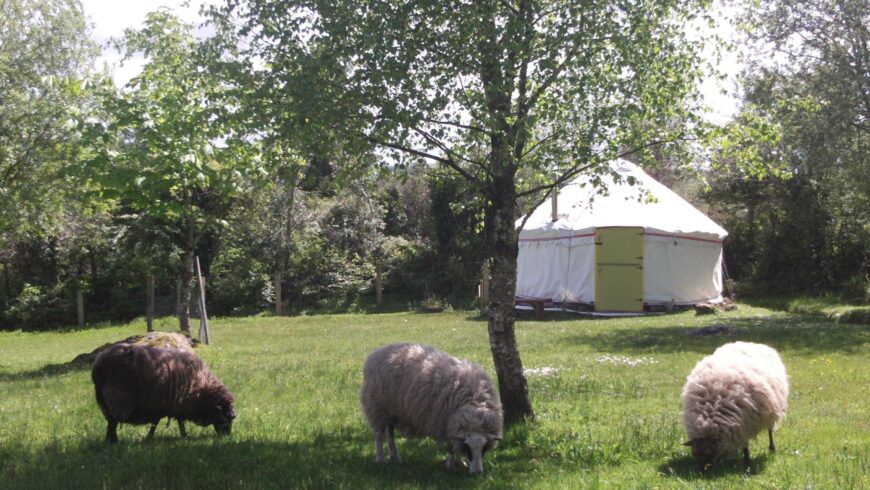 Without moving from the county of Galway we find another glamping. Crann Og Eco Farm is located on the edge of a pristine oak forest. The ecological farm offers travelers wishing to retire in the silence of nature the possibility of sleeping in a characteristic and small hut totally off the grid. The hut is in a private and secluded corner of the farm. So you can choose complete solitude or the company of the community that lives sustainably here. Walks, yoga courses, and workshops are just some of the activities on offer.
Glamping in Ireland: sleeping in a gypsy caravan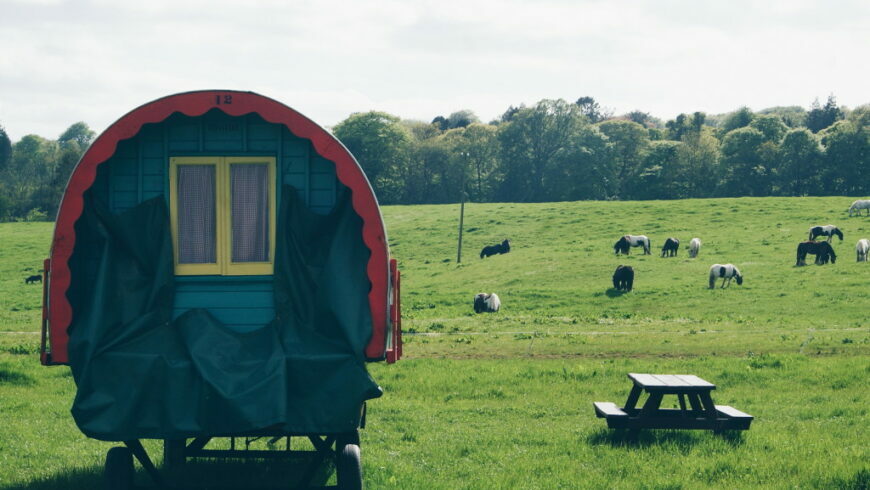 Have you ever slept in a caravan in the middle of boundless nature? In Ireland, you can! It is a unique and unmissable experience, thanks to which you can truly disconnect and discover new sensations.
Two gypsy–style caravans are available, with an outdoor area also equipped with a small kitchen. You'll sleep in Glengariff Nature Reserve, with the option of walking to spectacular locations.
Stay in a yurt for a glamping experience in Ireland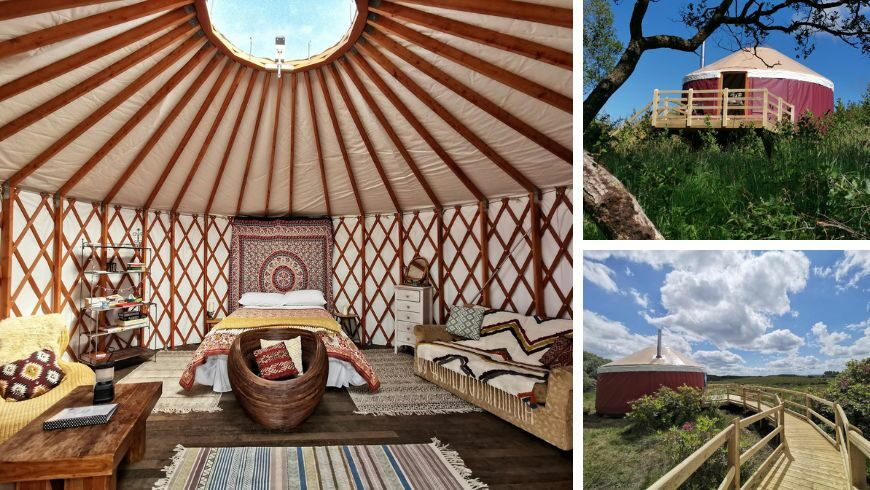 Now a must for this kind of holiday, a yurt could certainly not be missing from the glamping options in Ireland. Lough Mardal Lodge is located on the country's northwest coast, on the edge of a beautiful lake. The accommodations, which reflect those typical of Central Asian nomads, can accommodate up to 4 people and are all furnished with luxury details. Off the grid, they all have a private veranda with a view. For something even more original and romantic there is the Shepherd's Hut, designed for two people.
Unique accommodations for sustainable and unforgettable experiences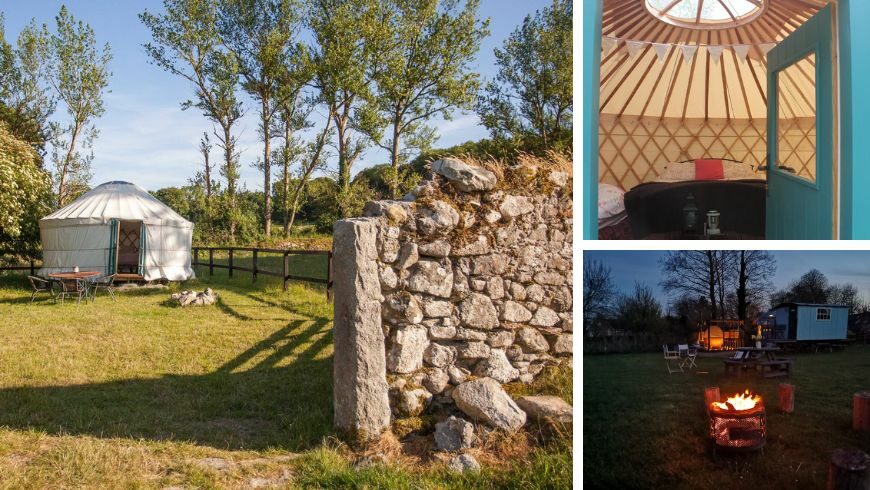 At the foot of the Wicklow mountains lies the last glamping in Ireland that we want to suggest to you (at least for today!). The Old Forge Glamping offers yurts, each with a double bed and two single beds, a safari tent, also for 4 people, a wooden hut, which accommodates up to 5 people and offers a bar, and the typical shepherd's hut for a couple.
And you, do you already have glamping experience in Ireland or some other country? Which accommodation will you choose for your next eco-friendly holiday?