Breathtaking cliffs, endless woods, and beautiful castles, folklore and music, harsh and boundless landscapes: Ireland is a perfect destination for those who love pristine nature and want to experience ecotourism. In particular, in this wild and spectacular land is possible to admire 6 National Parks.
Connemara National Park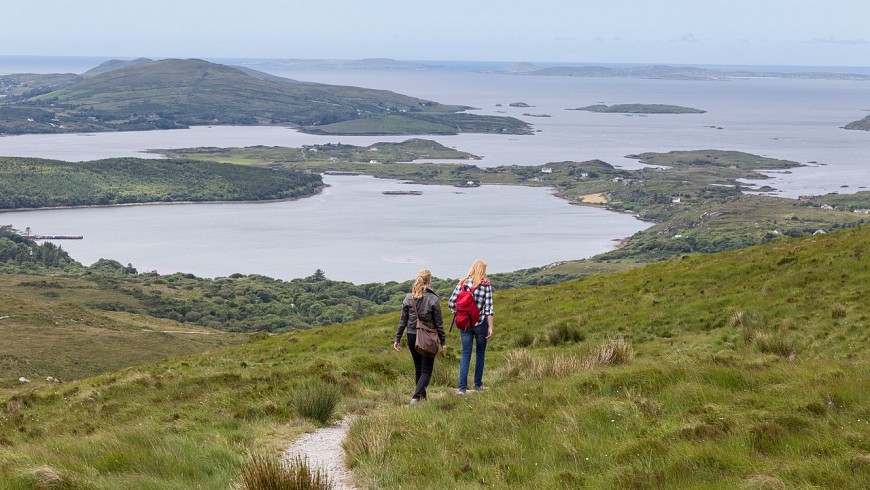 Among the National Parks of Ireland, this is the most visited, both by the Irish themselves and by tourists. Not far from the town of Galway, over 3000 hectares of prairies and peat bogs open up before your eyes from and beautiful reliefs stand out. Inside the park, there are 4 routes, all accessible from the visitor center at Letterfrack. Not far from the park there's perhaps one of the most beautiful places in Ireland, the Killary Harbor, the only natural fjord in the country, which can also be visited by boat.
Wicklow Mountains National Park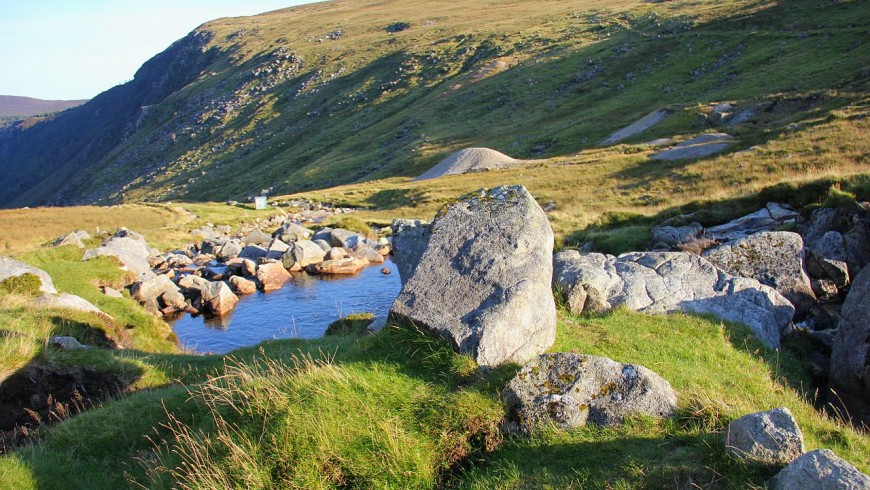 A few hundred kilometers from Dublin, towards the east coast of the island, is the Wicklow Mountains National Park. The park was established in 1991 to preserve the flora, fauna, and landscape of the Wicklow highlands. Around the mountain range, streams, lakes, woods, marshes, and nature to live trying climbing, canoeing or diving in the lakes.
Burren National Park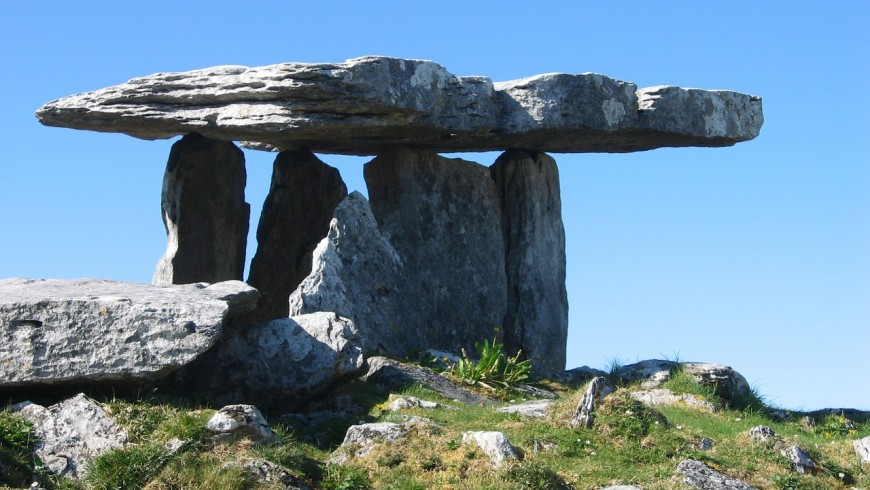 Archaeological finds, a lunar landscape and alpine-arctic plants that live side by side with Mediterranean plants characterize the incredible Burren National Park, where you can cover 7 paths to discover the Poulnaboren Dolme, a megalithic tomb dating back to Neolithic and perfectly preserved, or Mullaghmore Mount that offers, from the top, a truly amazing panorama. Once in the area, you can't go back without visiting the most famous cliffs in Ireland, but also around the world: the Cliffs of Moher, overlooking the ocean. Maybe you've already seen in the cinema, but being in front of this show is quite another thing.
Glenveagh National Park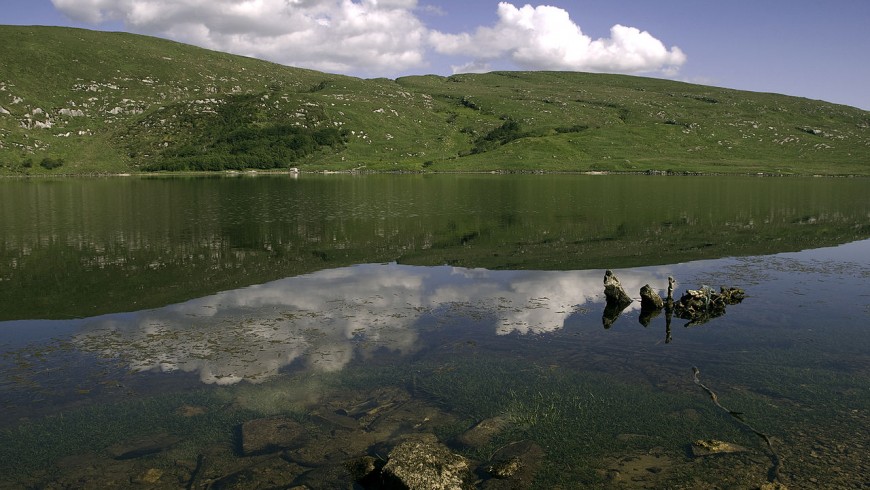 Second largest national park in Ireland, the Glenveagh National Park is made up of wonderful peat bogs, the mountain range of Derry Weagh, endless hills, and pristine lakes. Here is the largest red deer herd in Ireland and some specimens of golden eagle. Don't miss Glenveagh Castle with its gardens that also feature exotic plants.
Ballycroy National Park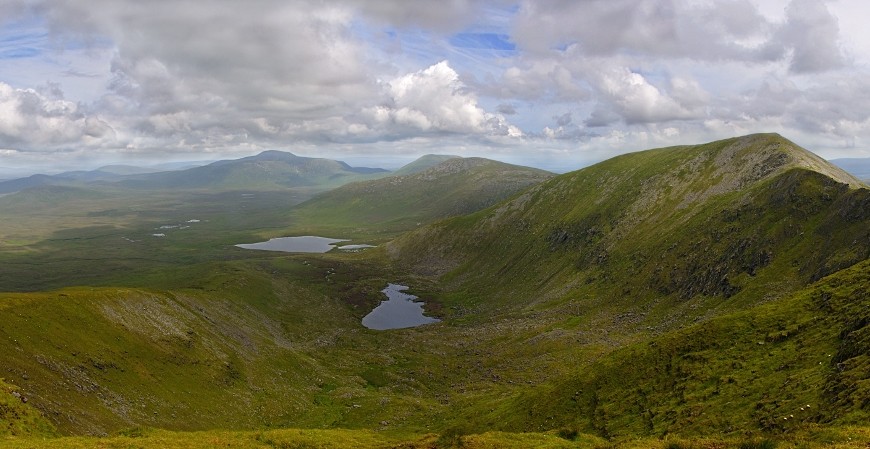 Ballycroy National Park is located in the county of Mayo, in an almost uninhabited region. Peat bogs, meadows and marshes dominated by the Nephin Beg mountain range offer breathtaking landscapes, perfect for photos. The Owenduff is one of the last active blanket bog systems in Ireland and Western Europe.
Killarney National Park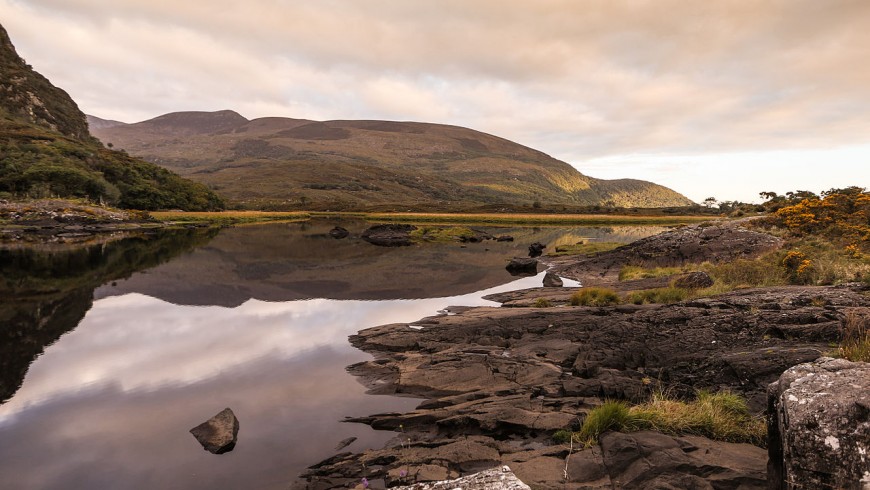 Killarney National Park is the oldest park in the country covering an area of ​​around 10,000 hectares. Among rugged peaks, there are ancient woods, spectacular waterfalls and romantic lakes including the famous Upper, Muckross and Lough Laeane. You must visit Ross Castle.
Cover photo © Michal Osmenda via Wikimedia