Are you looking for a holiday on horseback, discovering the greenest corners of Ireland? Forty minutes from Galway, Three Tower is a family-run Green Hotel with riding stables and the first Organic Restaurant of West Ireland.
There's something pure and timeless about Ireland and this eco-friendly stay. In the county of Galway, about forty minutes from the most characteristic city of the Wild Atlantic Coast, Three Tower Eco-House is a gem of sustainability. Here you can stay close to nature, you can test fresh food, grown in the organic farm, and discover the surroundings along slow itineraries, on foot, by bike or on horseback.
Esther, the founder, and owner of Three Tower Eco-House has shared with us the story of the place, bord from the dream of bringing organic farming in Ireland, combined with her daughter's passion for horses. Today here you can find the first certified organic restaurant in County Connemara (western Ireland) and a magical place for your green holiday.
Horse riding holidays in West of Ireland
It is not easy to explain the charm and magic that is experienced when exploring Ireland on horseback. (Willie Leahy, inhabitant of Connemara)
Ireland has a very long tradition linked to horses, which has its roots in the history of the island. Connemara – for example – is the name of the region of Galway, but also that of the only indigenous pony of Ireland, originally from the western side of the island. In County Galway, there is no shortage of incredible landscapes to cross on horseback: from the sandy beaches to natural oases. Get in the saddle and discover perfect panoramas to be enjoyed at a slow pace.
A riding stable surrounded by 200 hectares of nature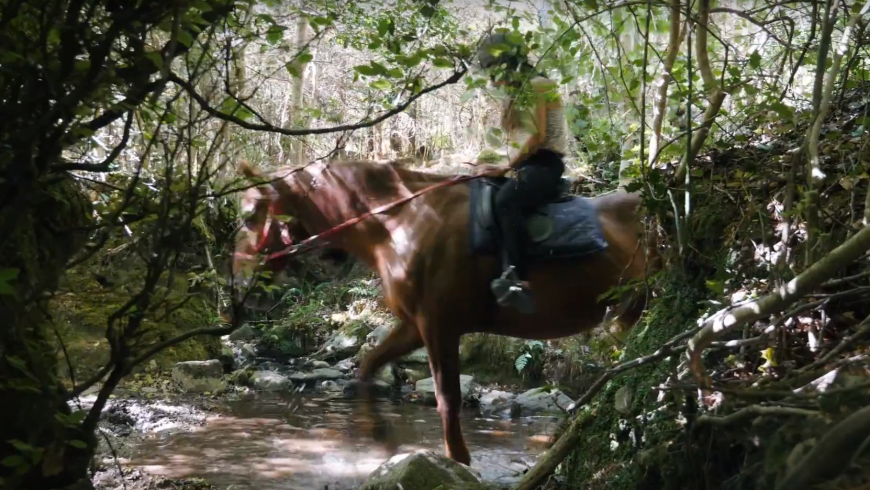 The farm and riding center of Tree House is called Slieve Aughty Center, and it's surrounded by over 200 hectares of meadows, hills, and woods. From the farm, kilometers of paths cross the countryside, following gentle streams and scenic roads. Ponies are entrusted to children, while adults can choose horses appropriate to their level. Taking care of the animals and developing a relationship with them is part of the program proposed by the farm.
Among the proposals of Three Tower Eco-House, you can find:
Horse riding holidays for families;
Itineraries and horse rides for adults, even beginners;
Holidays for those who love horse riding and want to improve their riding.
The First Organic Restaurant in Connemara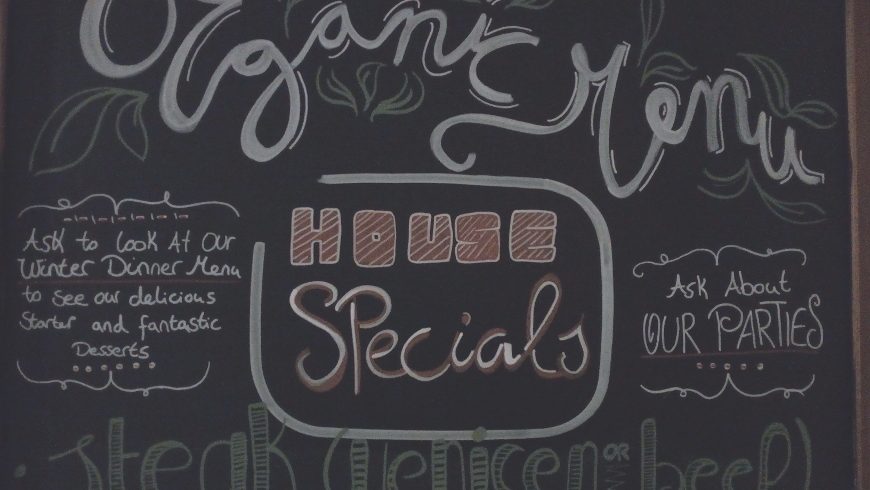 organic bread
restaurant
At the Three Tower Eco-House, you can find the first certified organic restaurant in West Ireland. Made with only organic ingredients, including fruits and vegetables from the organic garden of the farm, the menu includes homemade bread, granola, pesto, chutneys, cakes, and even pizza.
Interview with Esther, owner of Three Tower Eco-House
Esther welcomes us to the restaurant and café. The atmosphere is cozy. Every detail – from the original recycling furniture to the decorations made with local wood – tells us about the attention towards environmental sustainability.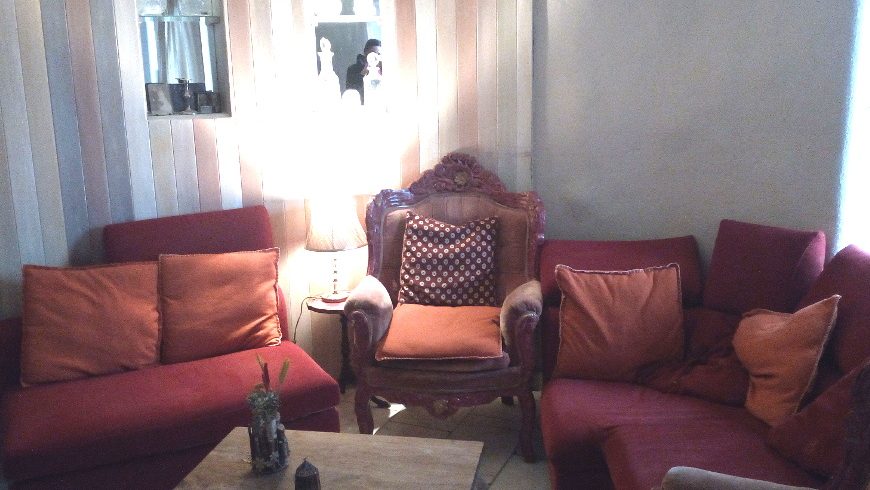 While we enjoy a cup of tea with organic biscuits, Esther tells us about the story of this amazing place.
1. Could you tell us something about Three Towers Eco House, and how has your project of eco-friendly hospitality started?
More than twenty years ago we moved to Ireland from Holland with our two children. Here we started our life and farm activity, growing organic fruit and vegetables, and producing cheeses.
Soon after we bought some horses, ponies, and goats … My daughter immediately fell in love with horses!
We also decided to share our home with tourists who wanted to visit us from all over Europe, especially Italians, Spanish and French.
The house was not in good condition at that time, it was necessary to renovate it. So I decided to invest everything I had to build a new ecological house and green hotel.
In the meantime, my daughter has grown up and today she works with me at Three Towers Eco-House, both in the restaurant and in the organization of green weddings.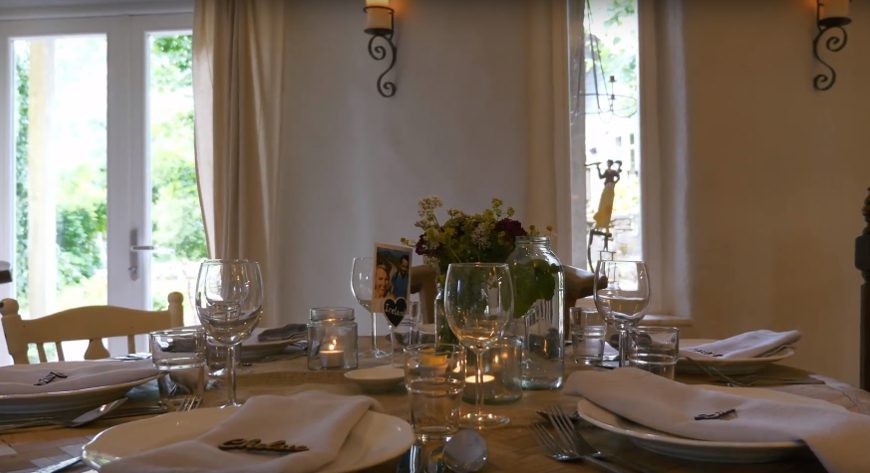 organic garden, photo by Miguel Castro
organic men
homemade cake
2. What practices of sustainability have you undertaken?
Organic food: I brought all my knowledge on organic farming here at Three House. In Holland twenty years ago organic agriculture was already widespread, while here in Ireland it was still not talked about.
Clean energy: We use 100% renewable energy produced from wind in Ireland.
Ecological soaps: We use only organic shampoos, natural soaps and eco-friendly detergents, purchased from a local supplier.
Organic fabrics: The hotel's sheets, blankets, and towels are made of organic linen or cotton.
Ecological furnishings: All the furniture in the hotel and the restaurant is 100% eco-friendly. Some furnishings are made by reusing the materials of the old house. For example, the restaurant tables are made by reusing the old wood that we found on the site.
Ecological paints: We have chosen to use only natural and organic plasters and paints.
Local menù: Our restaurant is farm-to-table: we offer menus based on local organic products.
Plastic-free: We have completely eliminated plastic and disposable objects: even during weddings we do not use balloons or other plastic things.
Green certification: We received the "Gold" certification for sustainable tourism. Of course, all the products of the farm are certified organic.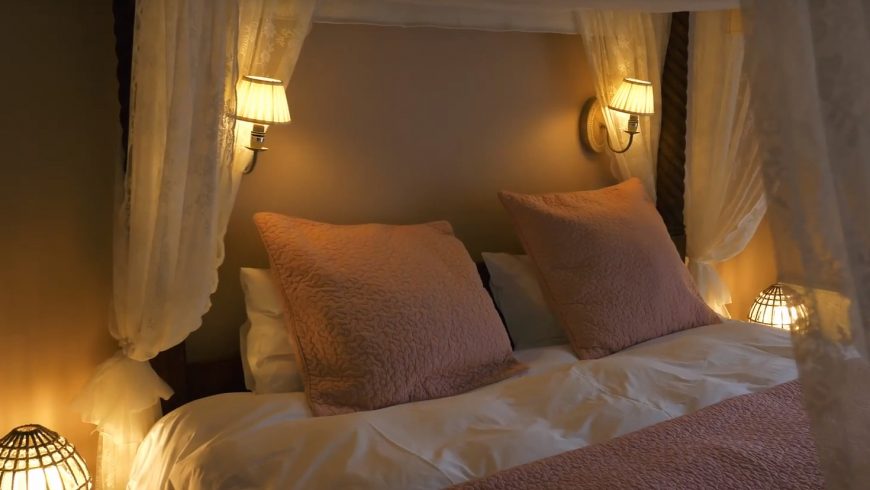 3. Which green itineraries near Three Towers do you recommend to your guests?
We are surrounded by over 200 hectares of woods and meadows, crossed by quiet country lanes and beautiful paths. Starting from the Three House Eco-House you can go hiking, walking and cycling. Trails of various lengths, from 3 to 12 kilometers, are available for free, as well as a map of the itineraries. Walking in the forest, even with children, is a unique and beneficial experience.
Our guests have also the opportunity to experience trekking with donkeys or with ponies, starting from the farm. These nice animals can help you carry your backpack and packed lunch. Every year, during the week of "Walking with a Donkey Holiday" you can bring a donkey (or pony) with you for a whole week!
If you love cycling, you can rent a mountain bike or e-bike, bringing you picnic and map in your backpack, and discover West Ireland on two wheels! Cycling on quiet rural roads, you will discover enchanting rural landscapes and the most beautiful villages in western Ireland. We offer the possibility to rent bicycles, both for adults and for children and families.






4. What aspects your guests enjoy more of their stay in your place?
The contact with nature, the silence, the opportunity to experience a holiday away from the city.
Children can simply get out of the hotel and discover nature, explore the forest and play among the trees.
Some guests love the possibility of getting English classes in a relaxing environment such as the Three House Eco-House. So, in collaboration with a language school, we organize English courses for adults, children, teenagers, and families.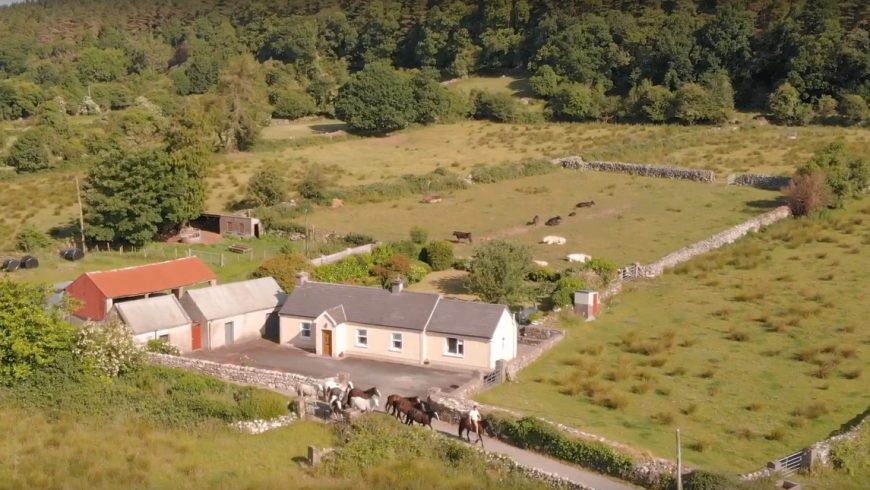 5. Would you say, from your experience, that tourists are changing their habits and thinking more about sustainability?
Yes, I think things are changing, also if very slowly. 
The younger generations care more about ecology and sustainability. More and more young couples, for example, are choosing to celebrate their wedding in an ecological way.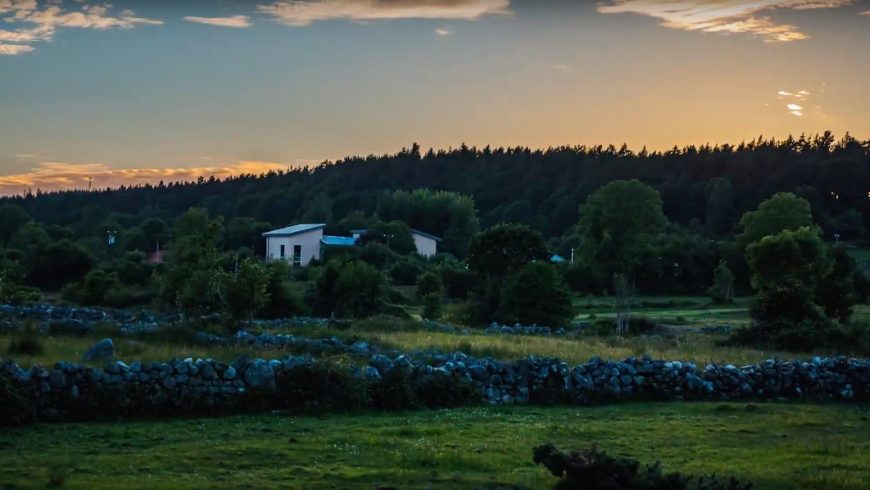 Cover image: photo by Three Tower Eco-House