Sustainably managing your accommodation is only the first step towards the ecological transition. You also need to be able to communicate your strategy in order to inform and attract guests. In a world where online presence is essential. To promote sustainable tourism in the largest natural area of Trentino (north Italy), Ecobnb has renewed its partnership with the Adamello Brenta Natural Park. This will allow us to introduce the eco-sustainable accommodations and the beauties of our Park to a growing number of travelers interested in responsible tourism through:
Benefits
Having renewed the agreement with Ecobnb, your accommodation facility of Adamello Brenta Natural Park will be able to:
Receive the direct contact of the guest (email and telephone) from the first request for availability on the Ecobnb website, as shown in the image below;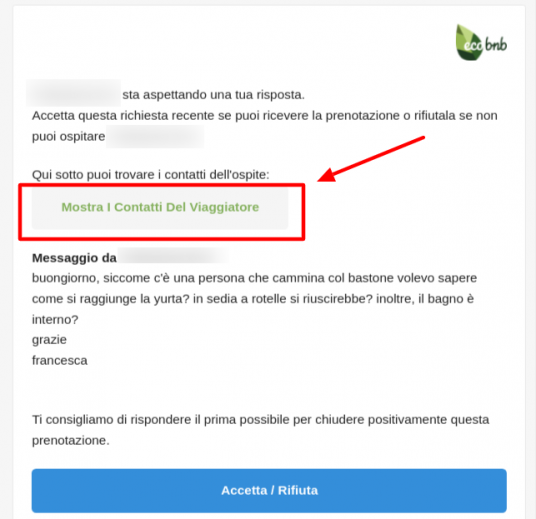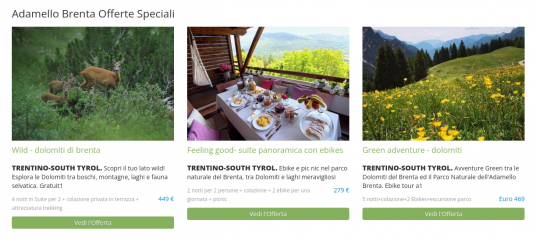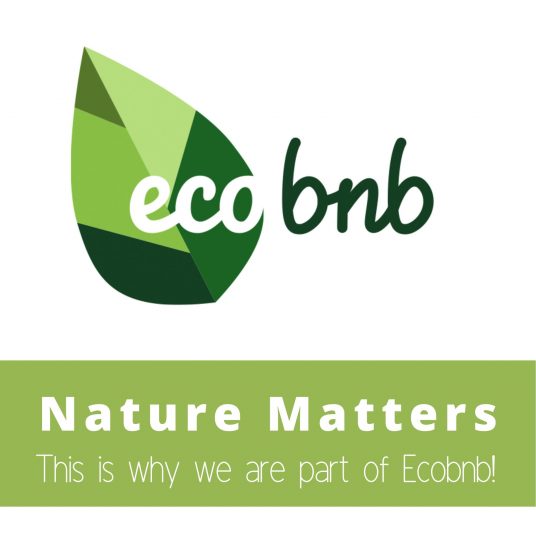 New opportunities
In addition, this year, there is some important news:
Faster booking: You have the possibility to synchronize your ICAL calendar with Ecobnb to receive bookings more quickly. This also avoids receiving messages when the property is fully booked. Here you can find out how;
Green suppliers: Ecobnb has created a selection of green suppliers who offer discounts to the properties registered on the platform. They also recommend useful products to improve eco-sustainability, from clean energy to organic food, and from natural soaps to recharging points for electric vehicles. More information at this link;
Article-interviews from Ecobnb's blog: Ecobnb is planning to write some article interviews on the Blog dedicated to accommodations with the Adamello Brenta Quality Mark. If you are interested, follow this link to participate.
Learning and exchange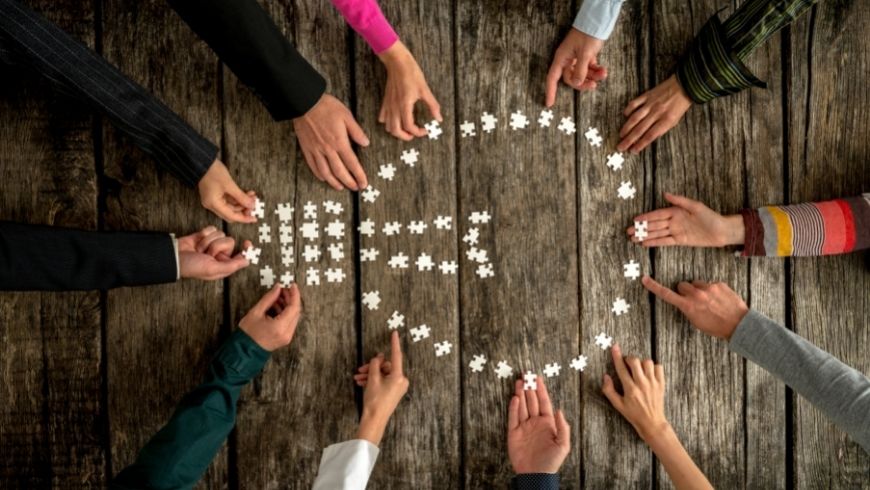 In conclusion, we are thinking of a learning event this spring. We have numerous themes in mind and we would like to discuss them with you. Share your idea here!
Conclusion
To sum up, the agreement with Ecobnb offers numerous advantages. It includes faster booking and suppliers of eco-sustainable products that offer discounts to accommodation facilities registered on the platform.
Furthermore, Ecobnb promotes the online presence of accommodations through the landing page dedicated to the Adamello Brenta Nature Park and article interviews on the Blog.
As if that was not enough, Ecobnb is looking forward to a lineup in the spring.