Communicating your commitment to sustainability to your guests is an essential aspect. This allows you on the one hand to enhance the efforts and investments made to reduce your ecological footprint. On the other hand, it's an opportunity to sensitize your guests to respect the environment, provide them with useful information to support the circular economy and be conscious travelers.
How to communicate to your guests that you are an Ecobnb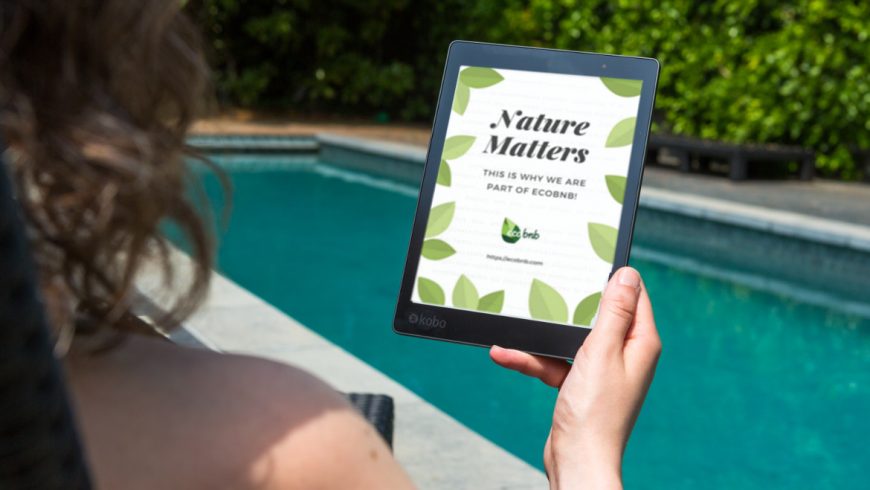 For communication to be effective it is important to know your target, focus on concreteness and simplicity, and be consistent, as better explained in this article where you will find several useful tips.
To communicate your attention to sustainability to your guests, we recommend that you:
Insert the Ecobnb badge you find on this page on your website or social media channels
Show your guests your green criteria, tell them in person and explain them with a printed presentation, such as the one proposed below. Remember also to always specify which are the organic and local ingredients of your menus, to highlight if the soaps are ecological, etc.
Tag #ecobnb in your posts on socials.
Communicate that you are Eco with this free material
Images, infographics, presentations, banners, brochures … below you will find all the material that can help you communicate the sustainability of your accommodation. You can use it both online (on your website, on your socials) and offline (in the rooms or in the reception of your hotel).
1. Explain your sustainability requirements with the Ecobnb brochure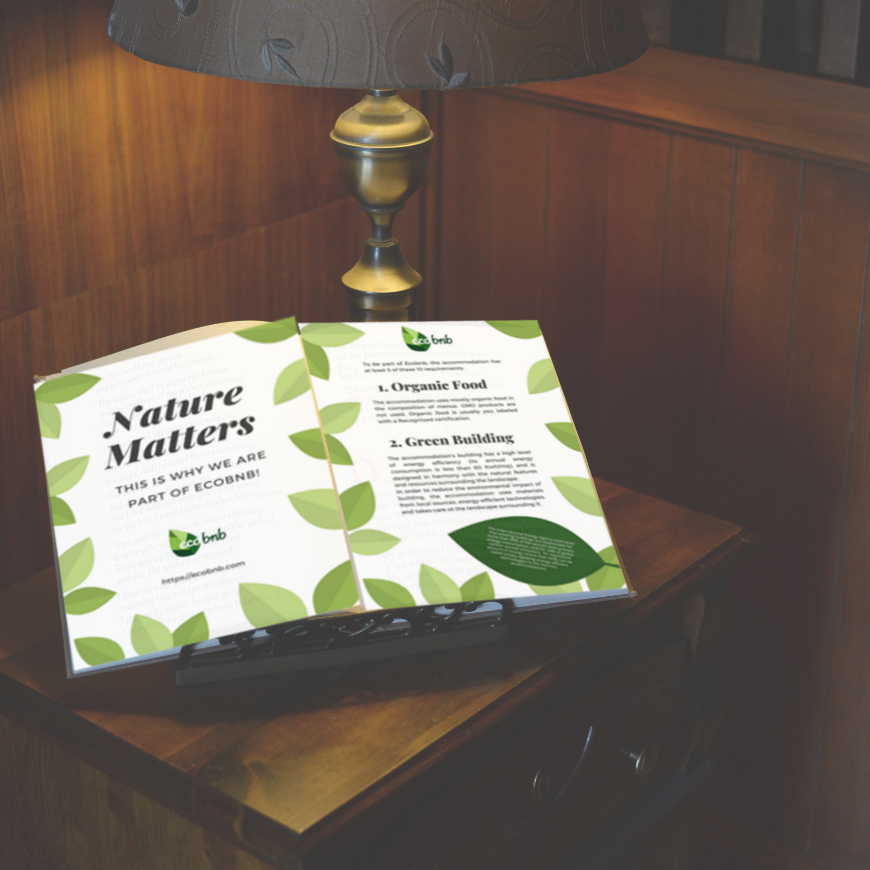 Below you can download a brochure in pdf format that explains to your guests what your commitment to sustainability is through the 10 requirements of Ecobnb. The brochure, which is made up of 8 pages, can be printed and inserted in the presentation of your hospitality that guests can find and read in the room.
On this page you can download the same material in English.
2. Emphasize your environmental commitment with the Ecobnb banner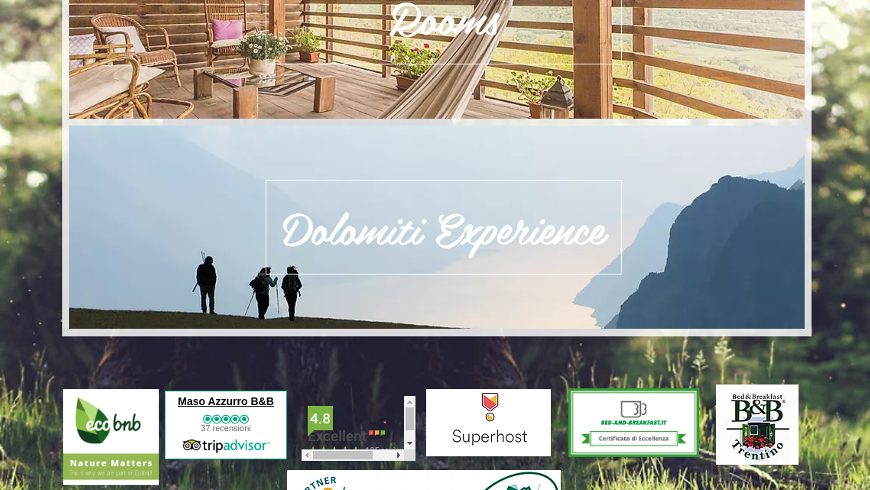 Inserting an Ecobnb banner on your website is definitely the first step to getting your guests to know about your commitment to sustainability.
The same banner can be used on your social channels. In this case, don't forget to insert the hashtag #ecobnb!
Additional Ecobnb badges that you can use for free are available at this link, and here to emphasize your eco-excellence measured by the number of green leaflets attributed by Ecobnb.
3. Let your guests know you are Eco-Friendly with the Ecobnb Eco-Excellence label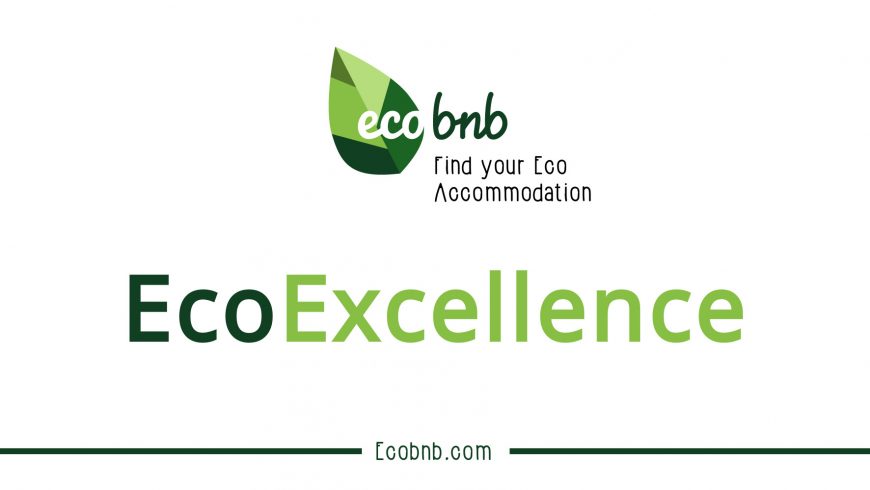 A simple and direct label that you can publish on your online channels, but also print and insert at the entrance of your accommodation.
4. Invite your guests to contribute to save the planet
Contribute to the separate waste collection, ask to wash the laundry only if necessary, turn off the water tap when you are not using it, turn off the lights before leaving the room … These are some of the messages you can leave to your guests to invite them to adopt a more sustainable lifestyle, even on vacation.