With their smiling and cheerful appearance, dolphins are one of the most loved animals in the world. These friendly mammals live in temperate and tropical waters, so it is not uncommon to see them on vacation.
Let's find out why dolphins are so special and 5 places to admire them!
Why are dolphins so special?
1. They are curious and playful
Known for their jumps near the beach or on the side of ships, dolphins are famous for being energetic and having fun with each other. But that is not all. These lovely mammals also play with other animals, such as whales and dogs.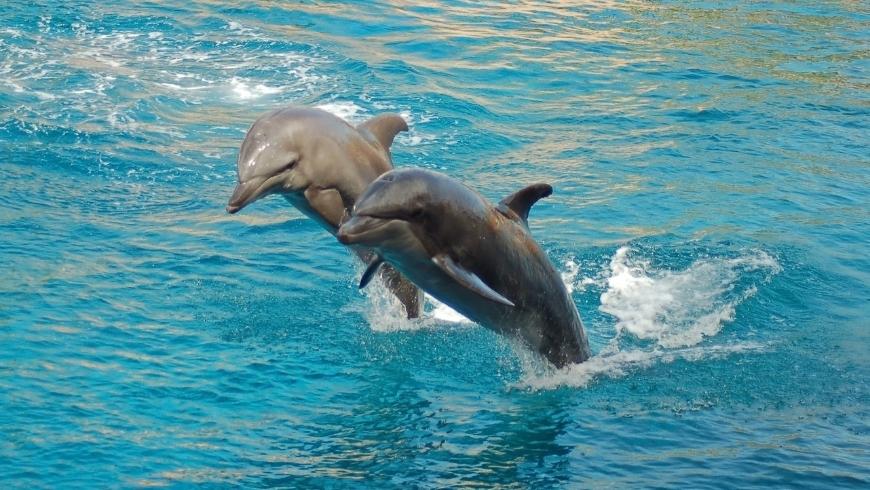 2. They use echolocation for communicating, orientating themselves, and finding food
Dolphins have a form of communication to interact with each other. Indeed, they recognize the other members of the group through distinctive sounds.
Moreover, echolocation allows dolphins to see though sounds. Just like a sonar, the dolphin makes a sound and then listens to the echo as that sound bounces off surrounding objects. It informs the dolphin about their distance and size.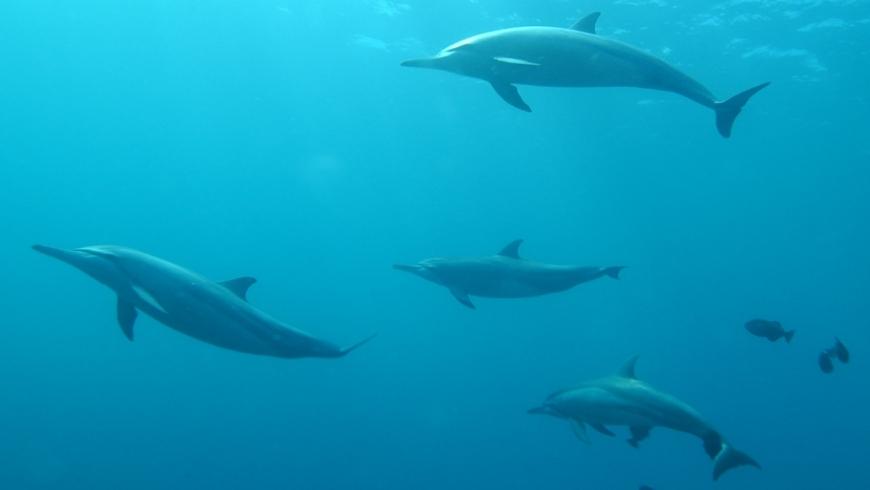 In murky waters, echolocation allows these mammals to find food.
3. They are selfless and help save other species
These intelligent animals are known for helping other specimens, injured people, and even whales.
There are many stories of dolphins miraculously saving the lives of drowning individuals by carrying them on their backs to shore.
4. Sometimes they bring gifts
Male dolphins offer sea sponges and crustaceans as gifts to females. But that is not all. In Australia, a dolphin started bringing sea sponges, pieces of coral, and wood to shore, probably to attract tourists who have disappeared due to the pandemic.
5 eco-friendly places to see dolphins on vacation
If you are a dolphins lover and dream of meeting these special animals, here are 5 destinations immersed in nature where you can have the opportunity to see them.
This accommodation with an incredible sea view is the perfect starting point for those wanting to see dolphins. Marta, the owner, who is a marine biologist, will give you a lot of information about these animals and tips to see them up close. Watching dolphins is proposed as an activity in collaboration with Gaia Research Institute Onlus, an association that aims to protect the environment and biodiversity, of which Marta is the president. Furthermore, the area is so peaceful that it is not uncommon to see dolphins directly from the shore.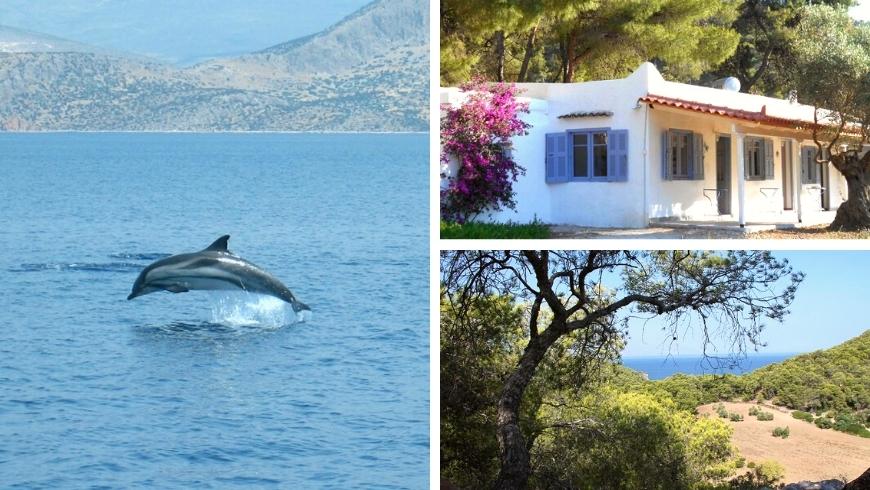 Located in southern Dalmatia, Carob Tree Apartments is another place where you can see dolphins on vacation. This tourist accommodation is situated in a quiet area overlooking the sea so, in the morning, you may wake up to the whistles of dolphins just outside the balcony!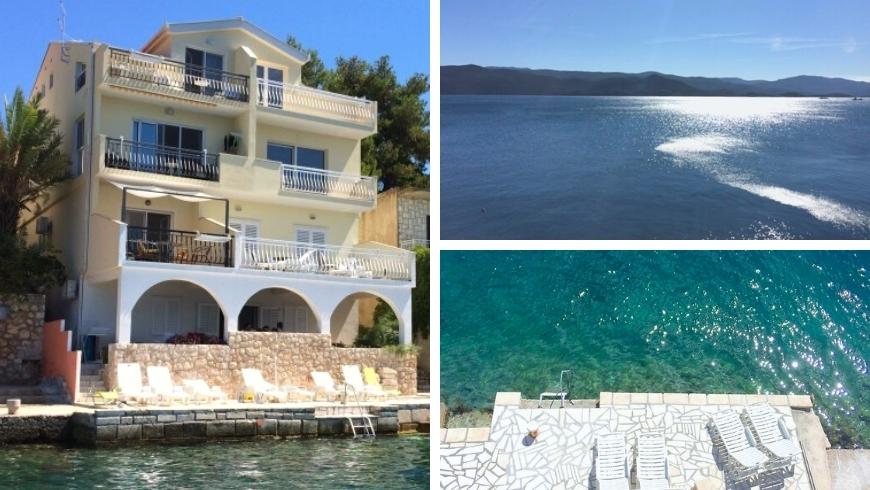 Agrilunassa Eco Guesthouse Cottage is an eco-friendly holiday home immersed in the nature of the Ligurian coast.
Not far away, Golfo Paradiso offers whale watching activities in the International Cetacean Sanctuary – a marine area of over 96 thousand km² located north of the Tyrrhenian Sea. There are numerous cetaceans, including dolphins, especially during the summer. The excursion, departing from Bordighiera or Imperia, is led by a marine biologist and lasts about 4 hours.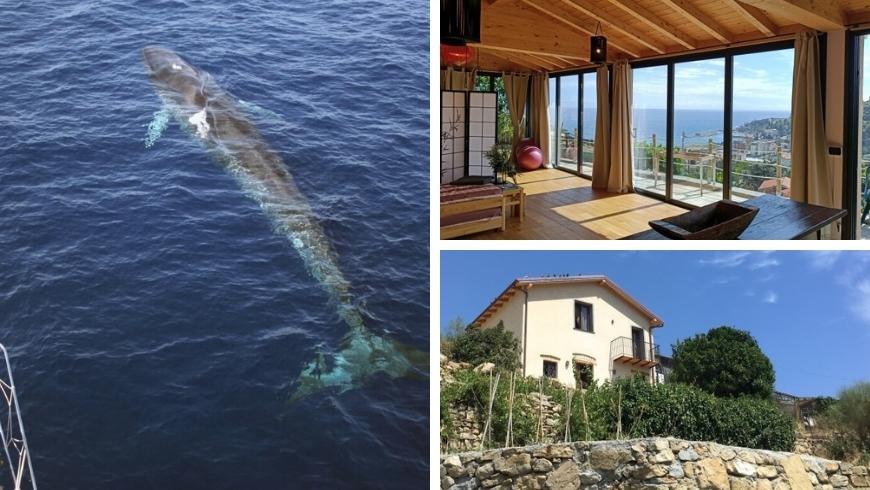 Whale Huys Eco Villa Oceanview is a stunning property with breathtaking ocean views in Overberg (which means "Over the Mountains"), South Africa. From June to December, this accommodation allows its guests to spot whales directly from the terraces. In fact, during the breeding season, many whales frequent the waters of this area. Dolphins, seals, turtles, and various bird species are also visible during the rest of the year.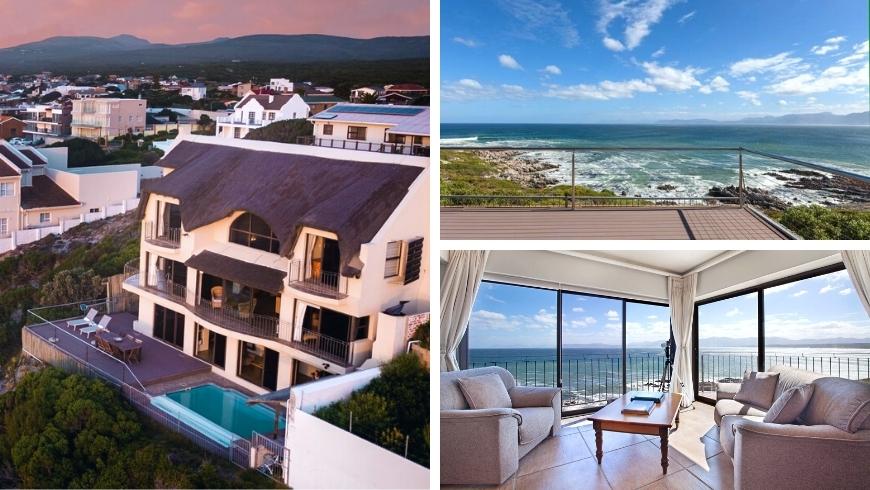 Not far from Whale Huys Eco Villa Oceanview, this ecological bungalow with ocean views also offers the opportunity to see dolphins and seals for most of the year. In addition, whales can be spotted from June to November, turning your holiday into a truly unique experience.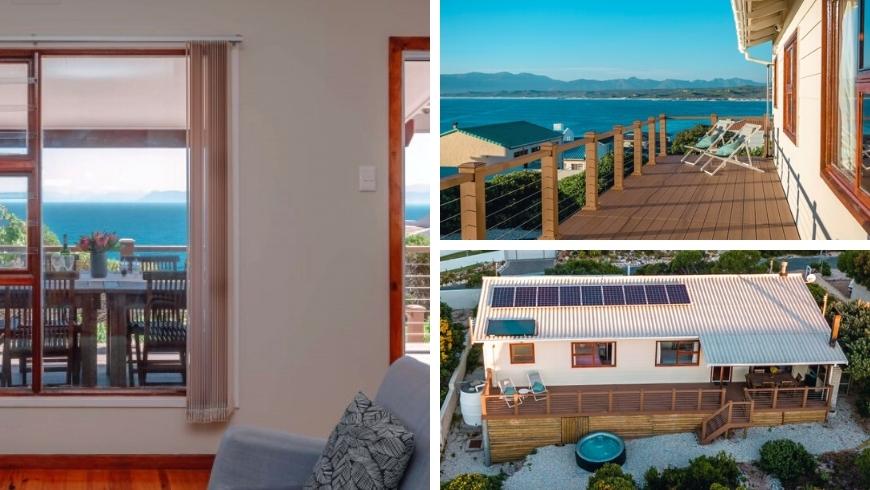 Dolphins are friendly and playful animals, so don't miss the opportunity to see them by staying in one of these sustainable accommodations!
Cover image via Canva Pro