From the Andes to the heart of everyone, Alpacas are a curious animal that will lighten up your eco-stay. Let's find out why they are loved so much and where to meet them in Italy.
The thick and soft wool and a sweet smile are only two of the many lovely features of Alpacas. In recent years, they have been taking the place of influencers on the web. However, if you had not the chance to hear of them before, this article will let you know them deeply. Or – even better – meet them in person!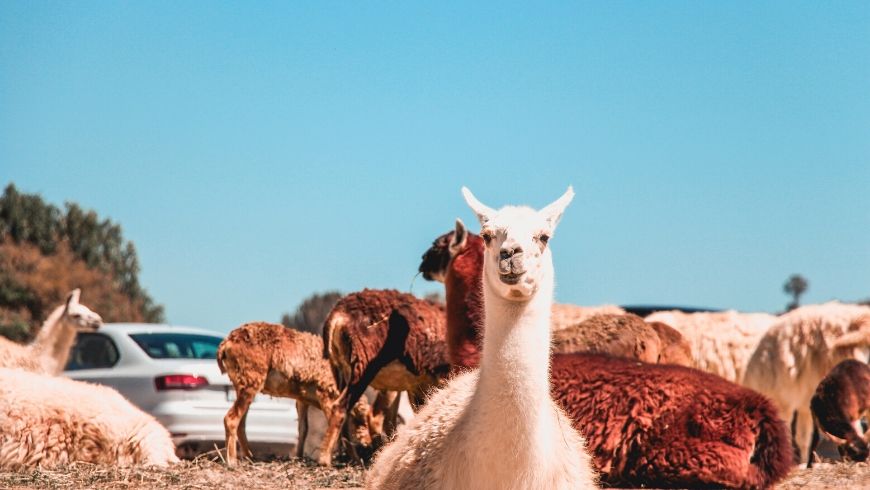 5 Reasons to fall in love with Alpacas
1. A genuine sweetness
Alpacas belong to the Camelid family, as well as Llamas. You can tell an alpaca from a llama only thanks to their size – alpacas are rather smaller. As for the rest, they stand out for their calm and docile nature, becoming a perfect – yet bizarre – domestic animal.
2. Pet fellows
These animals are making themselves known for their great support given in Pet Therapy. I mean, they can be considered real-life plush toys. Namely, you can feel the positive vibes coming from them. They give their very best not only in Pet Therapy but also in strolls with the little ones. Don't be scared, Alpacas are in need of a company as much as you. He can suffer from loneliness!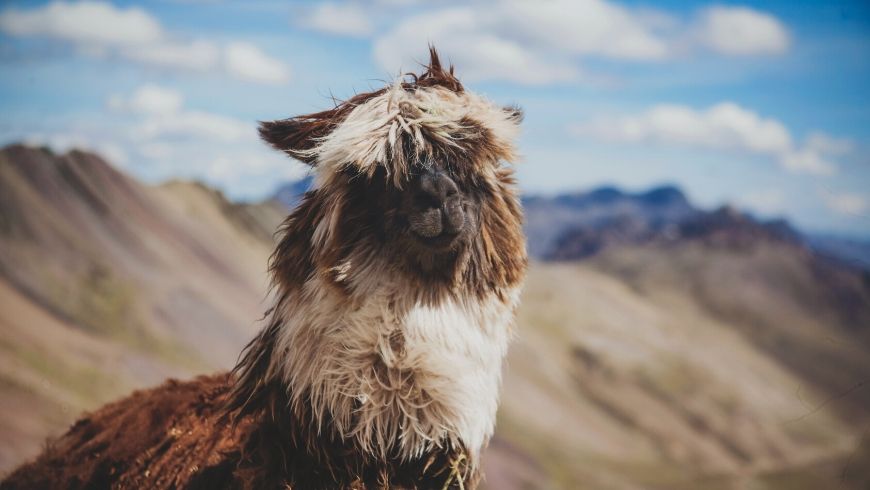 3. Wool finer than Cashmere
Their tenderness must not be mistaken for weakness. As a matter of fact, they come from the highest peaks in Peru. In these cold places, their wool really works as a shield against low temperatures. Despite being so strong, their wool is still one of the softest and brightest in the world. Furthermore, it is lanolin-free and therefore hypoallergic!
4. Walking on Clouds
It might be because of their habitat, on high rock-like mountains, or maybe because of their big-hearted nature, Alpacas have no hooves! That is, their clogs are covered by a kind of "cushion". On the one hand, this lets them be excellent equilibrists in the unspoiled nature; on the other hand, you do not have to fear anything in their company. The danger is not their cup of tea at all.
5. A history of glory among Incas
Lately, we are rediscovering the great value of Alpacas. Nevertheless, they really had a past of glory among Inca people! Besides being deeply adored, their woolen was so precious that only the Emperor and its family could wear clothes made of it. What a rediscovery!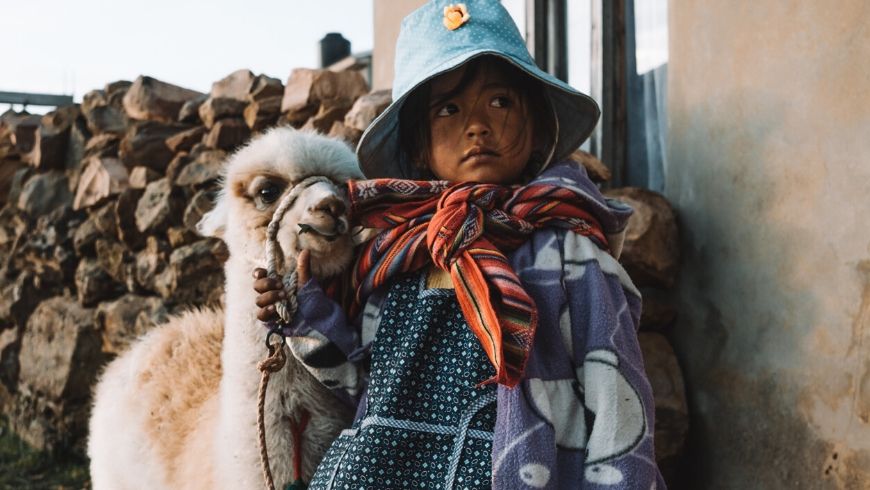 6 Places where to meet Alpacas on Holiday
I am sure that you are now craving to touch the softness of their yarn, aren't you? We collected the best places in Italy – and slightly further north – where to find out yourself why they are top of the list.
Tuscan hills are the frame for this splendid and organic Farmhouse. In their big garden, lovely Alpacas can freely run in the company of many other animals. Go run with them!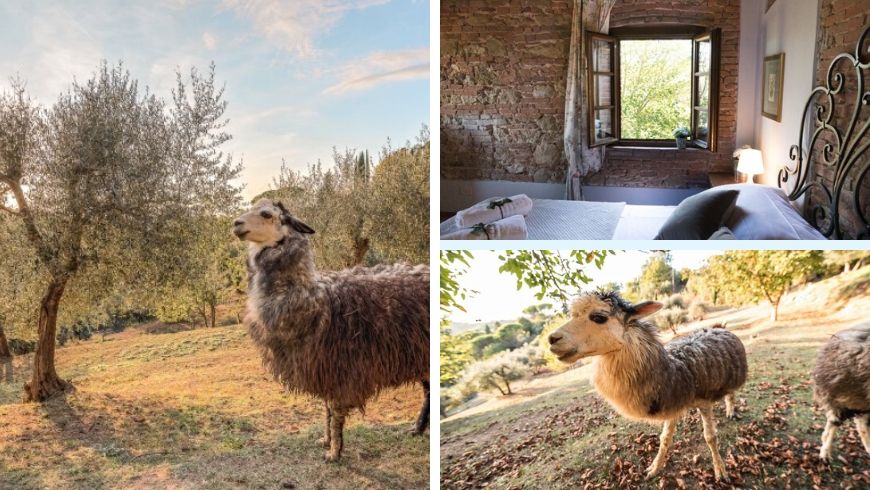 This farmhouse consists of two hamlets in the heart of a picturesque Umbria countryside. It boasts a bizarre record – it is the first Alpaca farm in Italy. Here they are striking a pose for a group shot! And on the other side, the proof of their sweetness with children. This farmhouse hides a gem, you can find clothes made of Alpaca wool!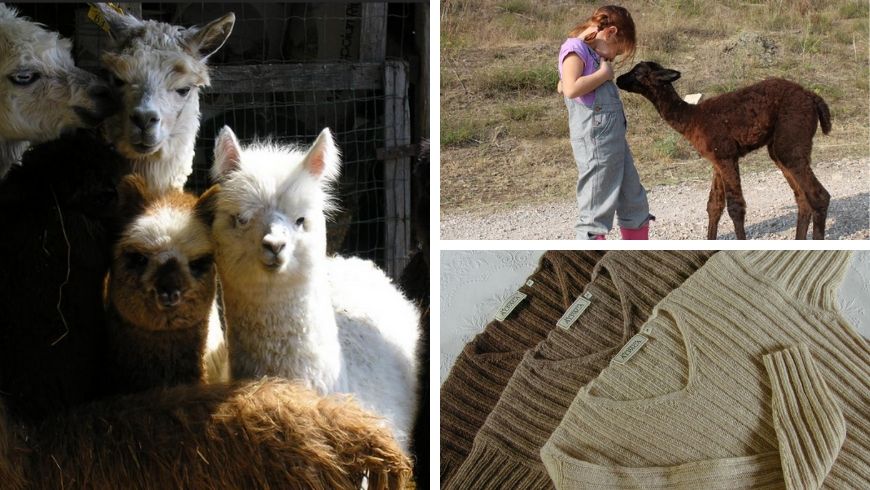 Once again Umbria is the land of Alpaca. This B&B is surrounded by nature and loves it so much that they produce their own honey, they take care of a synergic garden. As well, they have plenty of Alpacas! Here you can enjoy these splendid animals and their cooking lessons. Besides that, you can deepen your knowledge of natural cosmetics, the creation of soaps, and much more!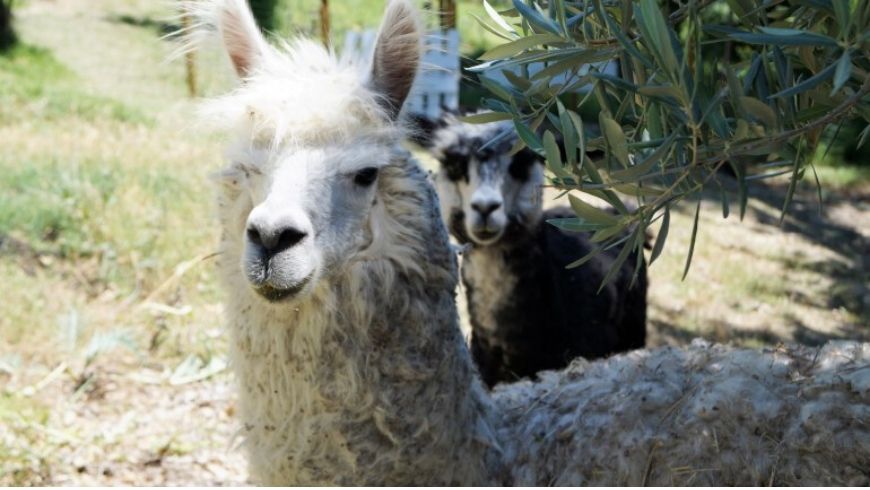 A real green heart between mountains and lakes, it offers so many fine details and experiences. They grow their own aromatic herbs and veggies, but the main attraction is one and only – Alpaca trekking, try it!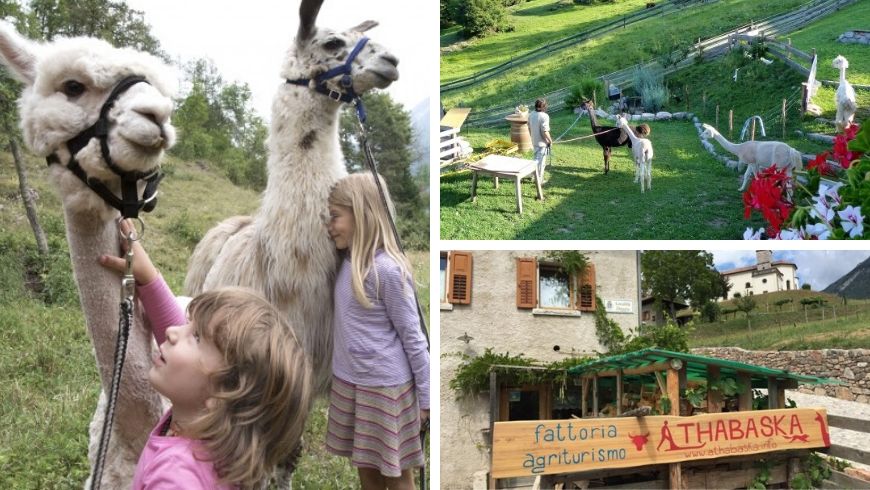 Not far from the city of Turin, House P'tit Luv is immersed in amazing unspoiled nature, though. This typical farmhouse offers a holiday far from mass tourism, encouraging slow strolls – also organized with softy Alpacas.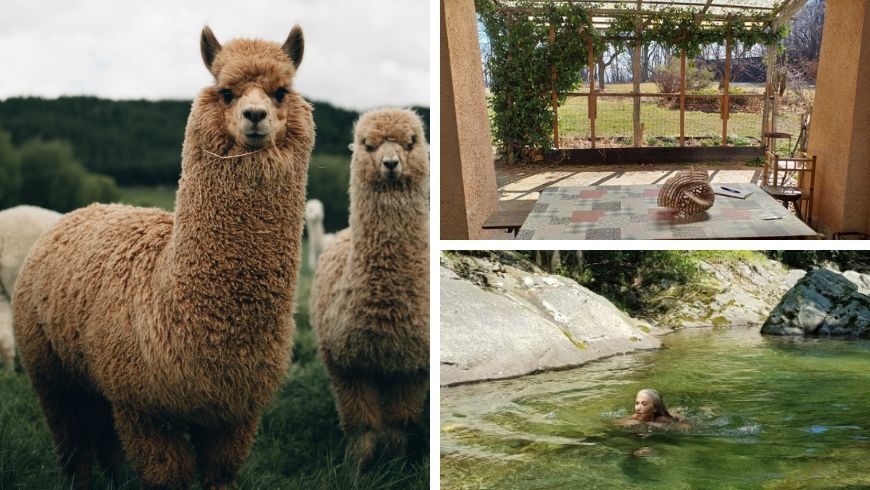 For those who are willing to go a little further north than Italy, we found the perfect location! This green hotel cares about every single detail and does not miss the chance to give you an unforgettable experience. Exactly like their Alpaca Zoo. These woolly animals do not fear cold weather, and you?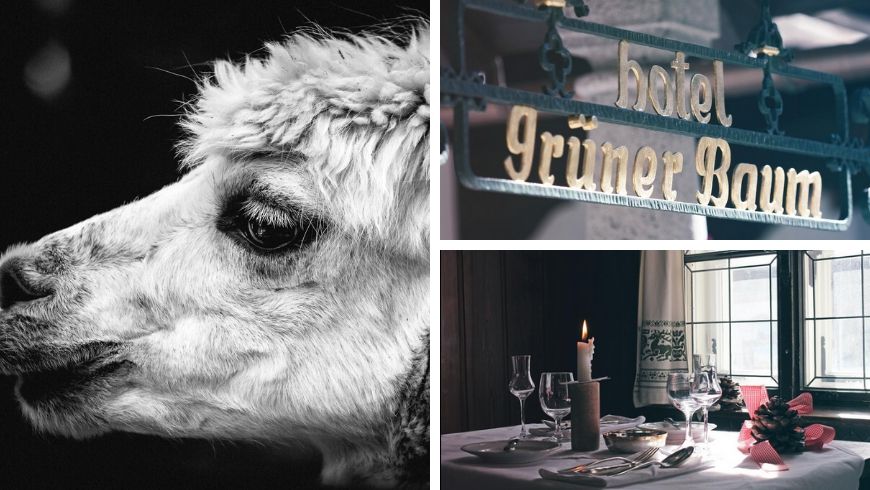 Did you already know the sweetness of Alpacas or it was love at first sight? If you are now willing to meet them, or you met them before, tell us in the comments!