In the Tuscan countryside, surrounded by nature and vineyards, Vegan Agrivilla I Pini is an organic farmhouse close to the ancient village of San Gimignano. Completely committed to the environmental cause, this place offers an eco-friendly experience with delicious organic and vegan cuisine.
Here you can enjoy peace far from the chaotic city, in contact with the natural environment. You can find calm and tranquility by immersing yourself in the atmosphere of the place, full of trees and plants to make you feel like a whole with nature. You can enjoy organic food, from the garden to the table, and find out that vegan cuisine is very tasty!
We interviewed the owners to learn more about how this magical place was born and what experiences it offers. Here's what they told us…
The Story of a Sustainable Farmhouse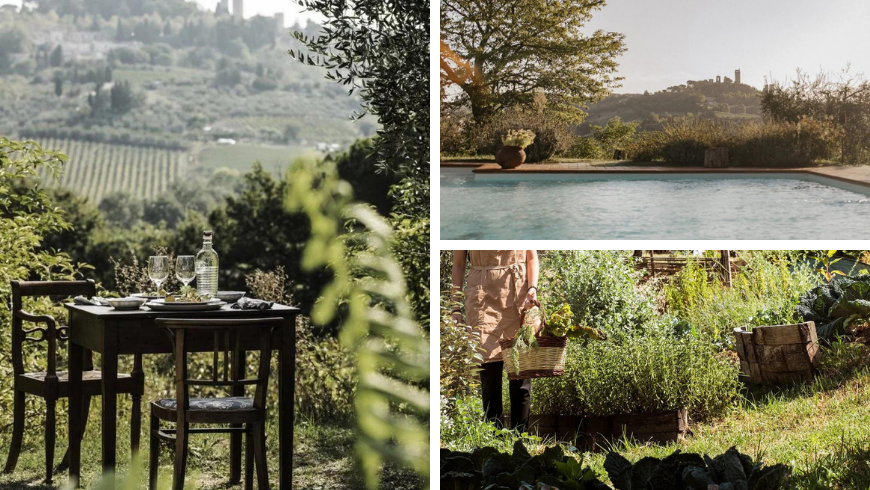 How was Agrivilla I Pini born?
It is a historic farmhouse from the 15th century in San Gimignano, Tuscany. In 2016, the owners, who follow a sustainable, plant-based, and healthy lifestyle, questioned the sense of traditional hospitality for guests, the environment, and the hosts. The answer led to the complete restructuring of the farmhouse with only natural materials in 2017/2018, to the introduction of vegan cuisine and slow travel.

What sustainable practices have you adopted?
Restructuring with only natural materials with a mixture of clay, hemp, and rice husk
Organic and vegan seed to table Cuisine
High quality, handmade items: refurbished vintage furniture, terracotta tiles, hand-sewn linens
Natural and veganic Agriculture
No-till farming
Work according to the cycles of the seasons and the moon
HORTUS quality seal, which reflects our values towards protecting the integrity of our natural environment and culture. In all that we do, we prioritize products, services, and experiences that are sustainable, seasonal, organic, vegan, and handmade.
Variety of medicinal herbs in our Edible Garden
100% Renewable Energy – a firm NO to nuclear energy
Ecological cleaning products
Zero-Waste approach
Solar thermal panels for hot water
Recovery & reuse of rainwater
Support and work with local communities

What vegan specialties do you offer your guests?
Fully organic and vegan breakfast, lunch, and dinner. Lunch bags for the day out, teatime with wild I Pini herbs and delicious cakes (often raw) in the afternoon, romantic pick-nick in the olive grove for honeymooners.
This is what one of our vegan dinners looks like:
Carrot spread with plum heart and millet crackers
Roasted melon with smoked nut cheese
Fresh garden-veggie-composition (some cooked, others fermented) with baked chickpeas on a tomato coulis accompanied by our ancient grain rosemary focaccia
Lavender crumble served with rice cream and lemon zest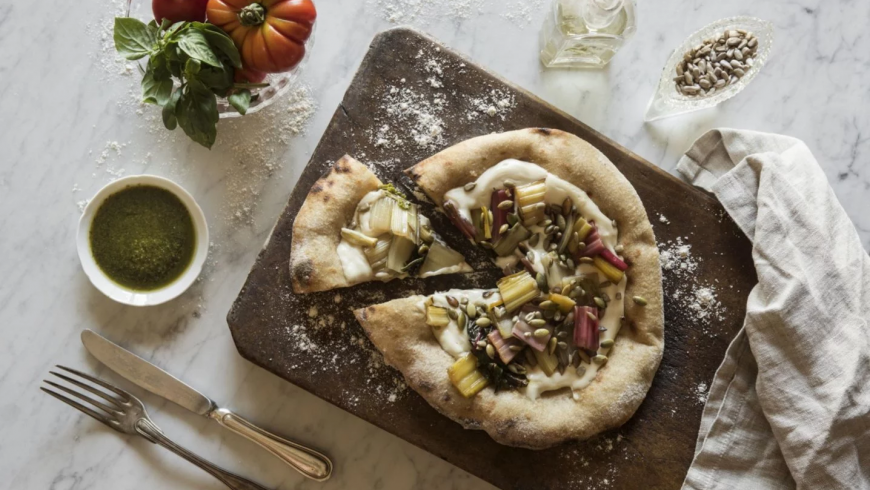 What are the unmissable slow routes in the surroundings?
There are many places to visit around Agrivilla I Pini. If you love nature and slow travel, you can't miss:
Walking the Pilgrim's path, the Via Francigena
The Castelvecchio Nature Reserve for hiking and biking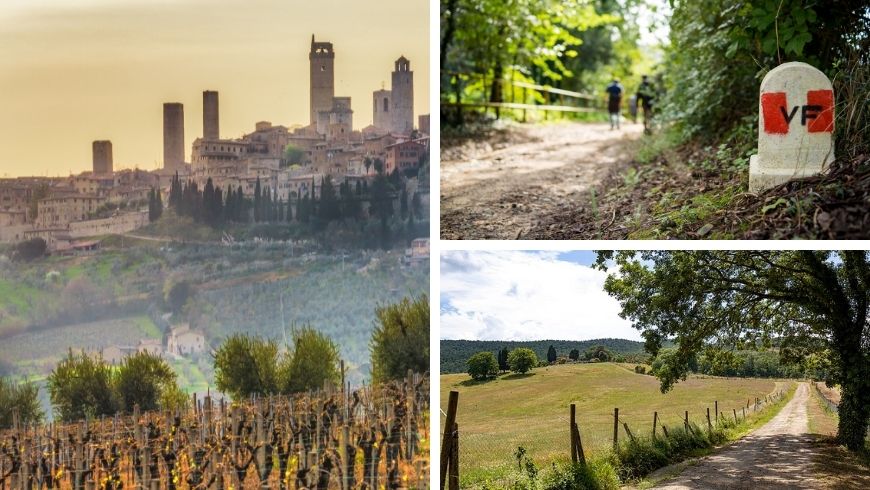 What does it mean for you to be part of Ecobnb?
Be part of an Eco-Community that focuses on authentic places, sustainable living, and nature in order to change the way of travelling and lead to slow tourism.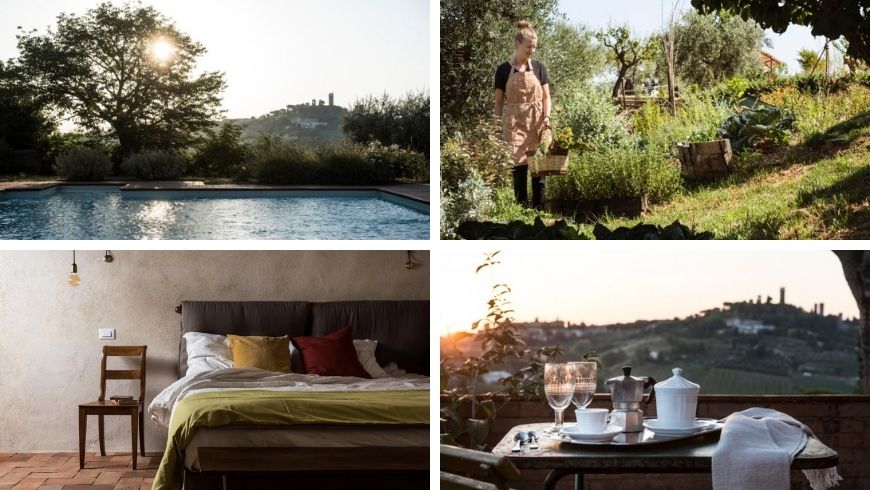 The Agrivilla I Pini is the perfect place to experience an eco-friendly vacation!
Learn more and book your stay here
Cover Image: photo by @journalofajetsetter