Among the gentle hills of Tuscany and surrounded by nature, in a family-like environment and with huge spaces for your retreats: no one gets bored in Casa Cares. Ecobnb interviewed the manageress, Barbara Imbergamo: let's read what she told us!
In the green heart of Tuscany, just a stone's throw away from Florence and the other historical cities, there is "Villa i Graffi", a 16th century abode that was recently renovated and transformed into a beautiful holiday home: Casa Cares.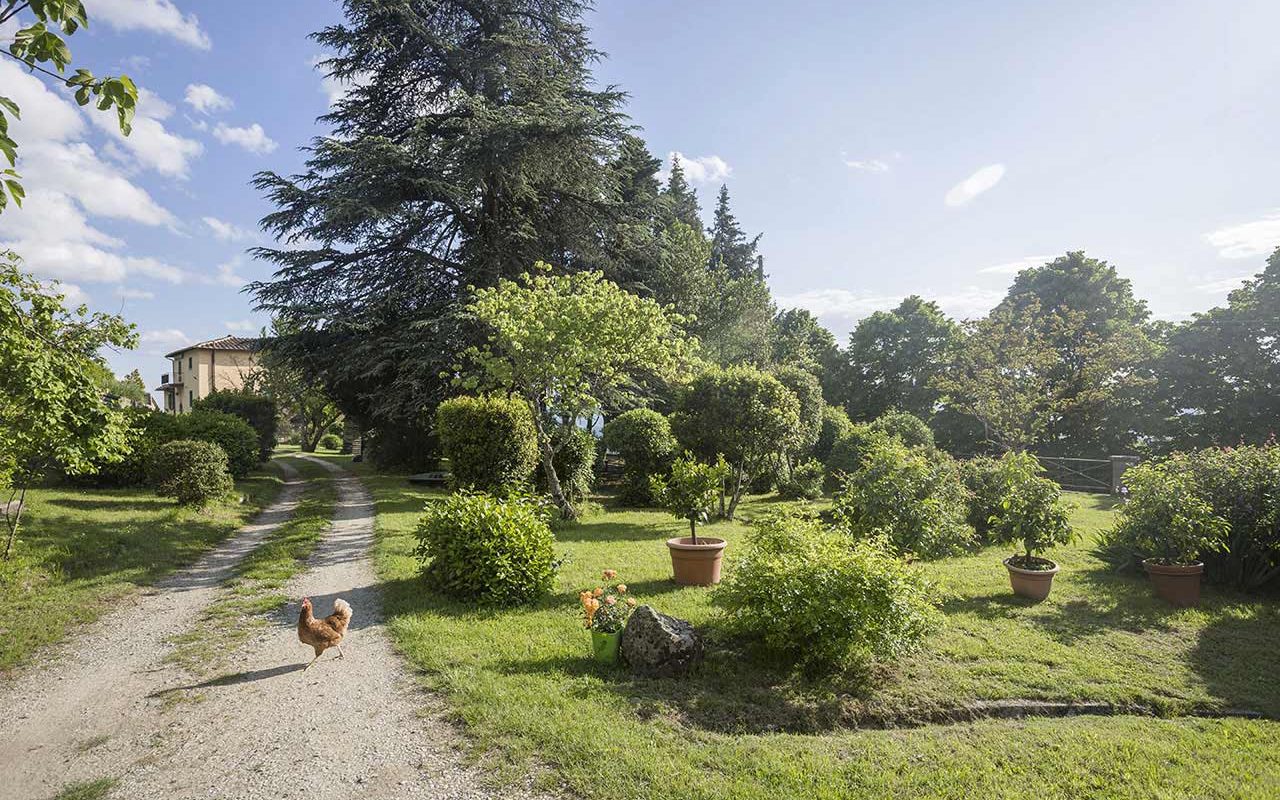 How was your project of eco-hospitality here in Tuscany born?
Casa Cares was born 30 years ago with the idea of welcoming our guests with large spaces, suitable for events and groups. Here, in Casa Cares, there's space for every art and every passion: we have a theater, where yoga retreats and music seminar take place all year round; a huge garden for sculptors to shape their marble and give birth to their masterpieces, or where opera singers can free their voices. There is also a bright and spacious room especially for painters, full with palettes and colors. We also host many seminars on psychotherapy, translation and yoga, as well as many groups of friends who decide to spend some time together in this huge house… reminding them a little of their grandma's house.
Here, in our beloved Tuscany, you'll find 19 rooms with 58 beds in total and 6 common rooms, each one with a piece of furniture, a painting and a photography. These are all either hand-made by an artist, or a gift for our house.
 Which slow and eco-friendly lifestyle do you offer to your guests?
Everyone who arrives in Casa Cares will surely find peace and calm in the heart of nature (and this is perfect for yoga retreats). And then home-made dishes with vegetables from our own biological garden, an informal environment with attentive personnel for everything they might need.
In fact, what is usually valued the most is the relaxing and welcoming environment that guests can find as soon as they step in: they can move around freely, just as if they were visiting some old friends in a country house! In our garden there's more space for many activities together: from volleyball matches, to barbecues and to peaceful walks with breathtaking glimpses on the valley.
Which sustainability measures did you adopt? And which ones give more satisfactions?
When Casa Cares was born, in the very heart of Tuscany, we decided to install solar panels and a constructed wetland. In addition, there is sorted waste collection and comport production, but the one that gives us satisfaction the most is our vegetable garden, along with the biological olive grove.
In fact, we always suggest our guests a guided tour through the vegetable garden and the olive oil mill, where then they can also taste our biological oil. Then they can also discover the different species of olive groves, herbs and pick fruits straight from trees, and then taste our home-made dishes, with the just picked vegetables.
What does it means for you to be an "Ecobnb"?
Being an Ecobnb, for us means to welcome our guests and to make them feel at their ease, to make them enjoy their time together here, in Casa Cares.
If you're looking for the perfect retreat spot, to discover the authentic Tuscany with friends, Casa Cares awaits you!
You might also like: