The pandemic has reminded us of the importance of friends and family. Whether we're staying in a BnB or at home, most of us want to entertain our loved ones. But how do we keep ourselves and our guests safe? Entertaining safely during the Covid-19 pandemic does not require massive changes, expensive alterations, or 101 protocols that put a damper on your event. Use the tips below to ensure you and your guests have a wonderful, eco-friendly, safe time together.
Go Al Fresco – Outdoors Is Everything
Keep as much of your event as possible outdoors. If entertaining in the garden isn't possible, open as many doors and windows as possible, and use fans to increase the flow of air. Having fresh air constantly moving through an indoor venue can help reduce the risk of infection or contamination.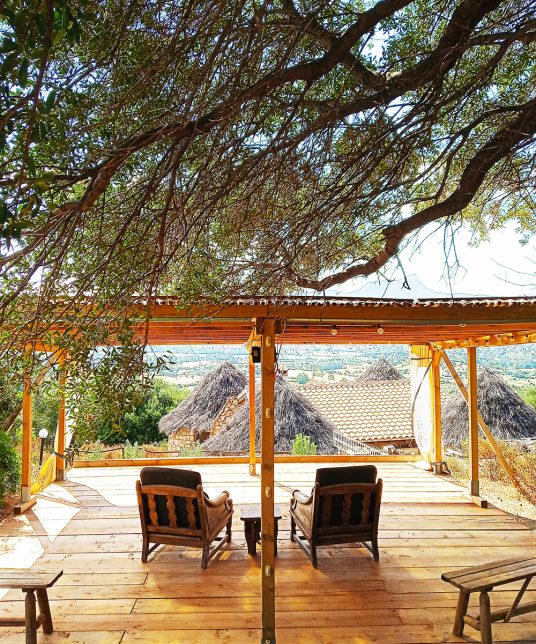 Keep Things Clean – Sanitise, Sanitise, Sanitise!
Using sanitiser or washing hands with soap and water is a key element in preventing the spread of Covid-19. Set up a sanitising station before your guests arrive or give each of them a small bottle of sanitiser for their personal use.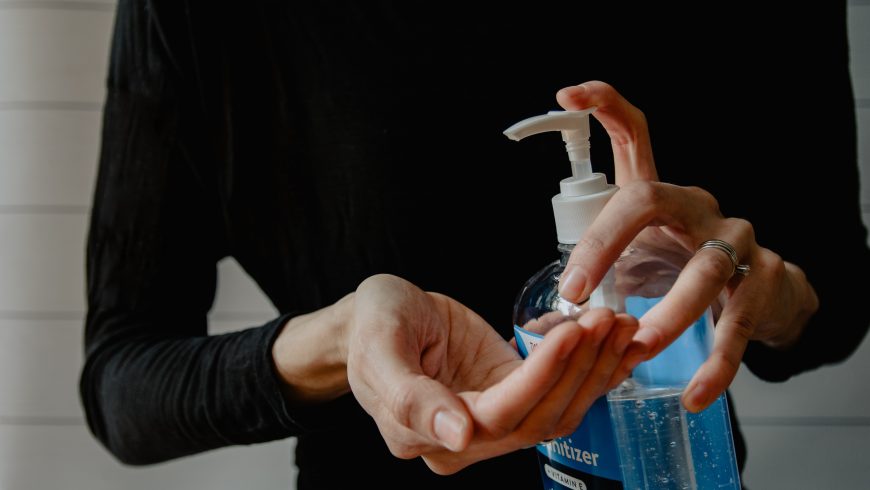 Set up a sanitising station easily with a small table, a large bowl or bucket of water and a bar of soap, a bottle of sanitiser, or packs of sanitising wipes. Single-use eco-friendly paper towels are a much better option than a hand towel that everyone uses.
If you use paper towels, make sure there's a recycling bin handy for your guests to dispose of them. If you decide to go the route of giving your guests mini bottles of sanitiser, consider decorating them with a ribbon and a note or a name tag.
3. Go the Distance – Practice Social Distancing
Social distancing can help minimise the risk of transmitting the virus. Ensure your guests practice social distancing by spacing chairs and tables. If you're inviting a larger group of guests, ensure chairs are 6 feet apart from each other.
For a smaller group, use a few smaller tables to form small groups of people, and if your guests include a few couples, give each couple a small table of their own. If you use larger tables, don't seat the maximum number of people. For example, seat 4 people at a table that ordinarily seats 6, or seat 6 people at a table that usually seats 8.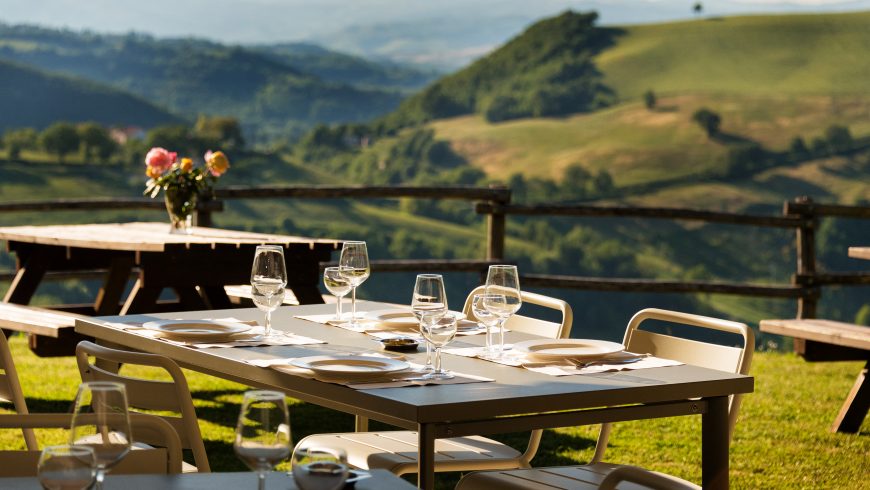 Use planters, garden ornaments, or tables with lanterns or candles between chairs and tables to ensure your guests don't move them closer to each other.
Small, intimate gatherings are recommended. The more people you entertain, the greater the risk.
Deal With Dinnerware – Rent, B.Y.O. Or Dispose
There are three different approaches you can take to dinnerware, silverware, glassware, napkins, and other items. One way is to rent everything from a party rental company, which means you can keep it all outside and let them deal with the washing up.
Another way is to ask your guests to bring their own plates, cutlery, glassware, and napkins, which means they're all responsible for their own things—and they will take them home afterwards (which also means no washing up for you). The third way is to use disposable plates, cups, and knives, forks, and spoons. If you do decide to use disposables, make sure you have recycling bins handy. Alternatively, contact a company that specialises in eco-friendly products and ask them to supply you with restaurant ware.
Do The Serving – Minimise High Touch Items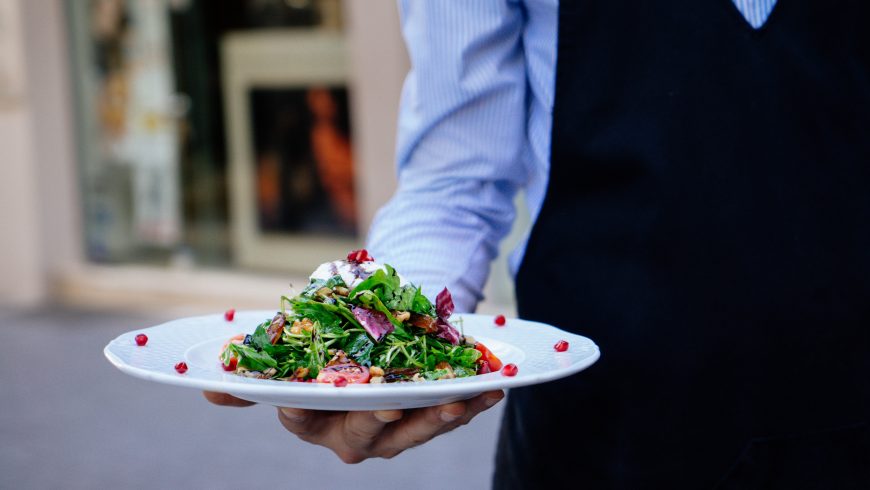 Allowing your guests to serve themselves is a big no-no if you want to entertain safely during the pandemic. Serving spoons and tongs are high touch items, which means many people use them. The best way to get around this is to do the serving yourself.
If you've hired a catering company, ask one person to do the serving. Whoever does the serving should wear a face mask and gloves. This minimises the chances of serving utensils and food becoming contaminated.
By following these tips, you can help ensure all your guests can attend and enjoy your event safely.