Why is remote work beneficial for the green movement?
After the start of the world pandemic in 2020, our world has changed drastically and absolutely for good. We all are even more conscious now about our health than before. We clean our hands better and more often than ever, and, of course, we avoid human contact everywhere we can.
But this problem is not the only one we are facing in the 21st century: the aftermath of global warming is here, and we have little to no time to change our ways and save the planet for future generations. The green movement is more vital than ever now, and, surprisingly, the global pandemic helped it a lot by changing our views on working remotely.
Today we will talk about why your new remote working life can be beneficial for Earth and how it will help us save the planet from global warming. Let's get to it.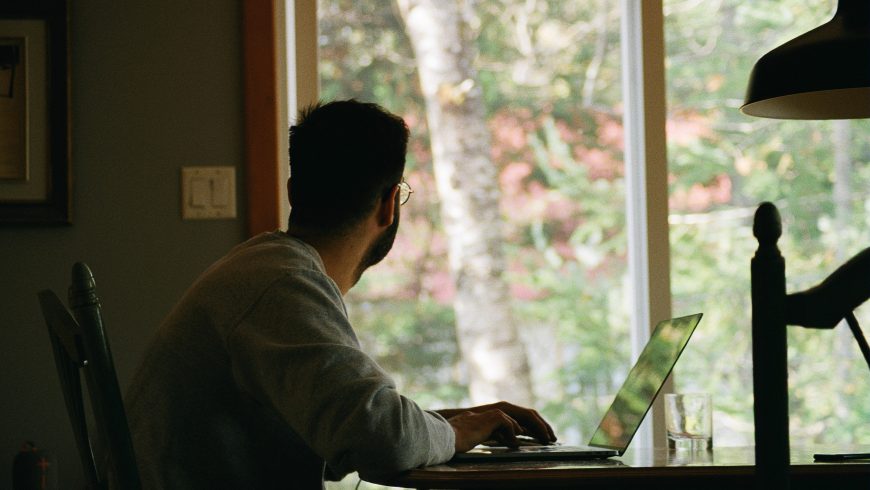 Fewer cars on the streets
Choosing eco-friendly options for transportation is one of the best ways to help reduce gas emissions that torture our planet. Of course, purchasing a bike over a car or an electric vehicle over a traditional one is a big step in the right direction.
However, remote work introduces an even better solution: you don't have to travel to your workplace at all! When you work at home, you can use your car only a couple of times a week at non-busy hours, where there's no traffic and excessive gas usage.
And it benefits not only nature, but you too: you get more time for yourself, previously used to get to work, you save some money on gas, and you reduce your stress levels because you don't get into traffic every day on your way to work.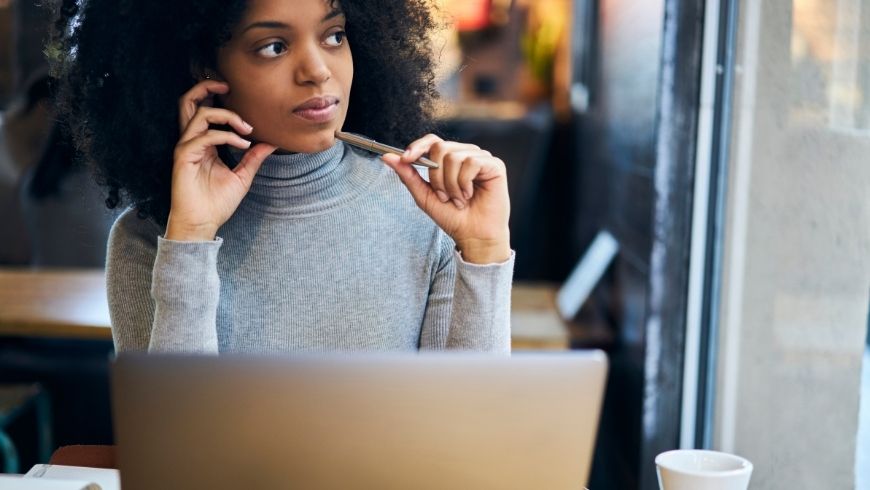 Improving the air quality
This part is a by-product of the first one because it is obvious that little cars on the roads equal low air pollution. Well, at least lower, for sure.
Of course, remote working can contribute to other areas and influence the start of more sustainable development of your city or a country overall. When most of your citizens work at home, you get less office waste, reduced gas emissions, and more healthy people.
Now we need not a new highway in your city, but new parks near our homes, new stores, and schools. Urban development will now focus on giving people what they need at home, not work, because they spend most of their time there.
Less paper used, more work goes online
This is one of the biggest parts of green marketing that we should introduce into our office lives. Reducing paper waste is a big deal, especially in our day and age when using paper for everything is just unnecessary.
We already can get an education through remote learning, and most of the paperwork that previously could be only hand-signed can now be signed with your digital signature.
As for the workers themselves, we can now use a plethora of tools created for online working without using paper at all. We now have the luxury to use Zoom for online meetings, Xero for bookkeeping purposes, screen capturers to record brainstorms, etc. Designers do not need paper presentations like in the 1950s to present their ideas: they have photo editing software and an online video editor for their tasks.
Overall we can reduce using paper in day-to-day office life to a minimum using software that was created to replace paper things. And with every choice you make in favor of digital tools, you give one happy tree another day of life.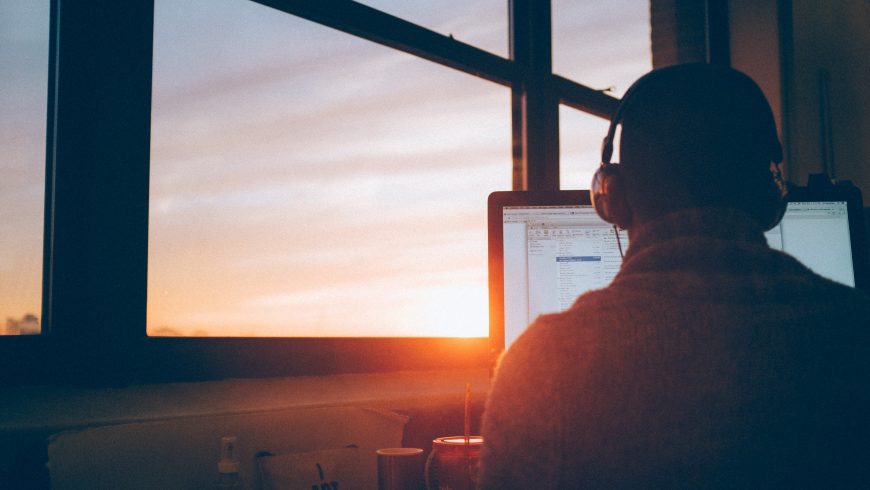 Power consumption is on the low end
A great way to lessen your carbon footprint is to lower your power consumption. Big companies with dozens of employees use a tremendous amount of energy to keep the working process running. The lights are always on in hallways and offices, thousands of PCs are never off, and air conditioners should be really powerful (and energy-consuming) to make the climate in the huge office space pleasant.
But when you work at home, you use much less energy to run your PC, your task manager, video editing software, CRM program, or accounting software. You will need only one lamp (if you even need it), you will open your window for fresh air, and will shut down your computer once you're done. And you consume a minimal amount of energy daily compared to the amount you would have consumed at work.
More opportunities for conscious consuming
When you spend most of your day at home, you can finally embrace conscious consumption to the fullest. You can buy food and products in stocks and bulks, reducing the number of journeys to the supermarket to one or two per week, instead of every day.
Another benefit of buying more is that you can choose local food that uses far less plastic in packaging and less energy to get to you. And finally, if you cook at home, you help reduce waste from a take-out and improve your health with delicious and healthy homemade food. It decreases the chances of you getting sick and going to the hospital to get treatment, thus less waste.
Final thoughts
Will remote work be a new reality for all workers? Probably not for all, but some of the office jobs can and should be transferred to homes to help our poor planet recover from the damage we have done to it.
First, tech companies inspired the green movement by sending most of the workers to do their jobs at home, and now even the most conservative ones do it. It is a great trend, and we sincerely hope that these small steps will help us preserve Earth for future generations in its best shape.