than thatUntil recently, we did not know what smart working really was and digital nomads were those few lucky and slightly reckless millennials who had managed to change their lives. Now everything is different. We all know advantages and pains of working remotely and pursuing your profession by moving to near or far destinations does not seem so difficult. Indeed, the pandemic has had numerous negative effects on our lives, but it has also speeded up some processes of change and innovation which, if managed well, could significantly improve the quality of our lives.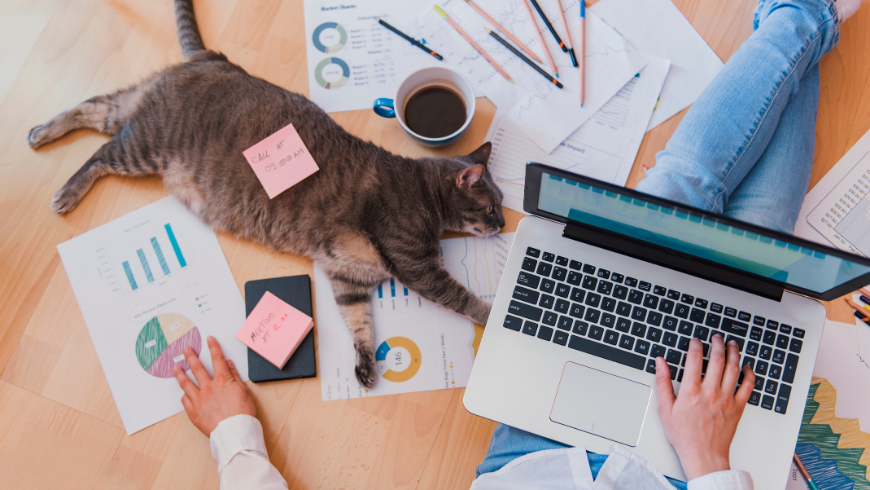 Towards flexible and smart work
During last summer many have decided to extend their stay in their holiday resort, thus resuming smart working away from home, mostly in villages surrounded by nature, in second homes by the sea, in small accommodations out in the hills. In short, in places where you can feel safe thanks to easier social distancing, but also where you can find a more authentic and sustainable dimension. And it seems that what happened between the first and second waves was nothing more than a rehearsal for what our post Covid-19 life will be.
Not necessarily a life on the go, but the possibility to choose where to live according to your needs and desires, without giving up your job and career thanks to smart working. The movements can be permanent or for shorter or longer periods, perhaps the time necessary to disconnect from city life by finding the connection with nature and with others. In fact, in this scenario, small villages, priceless jewels of Italy, play a fundamental role and they could attract both Italians and smart workers from all over the world.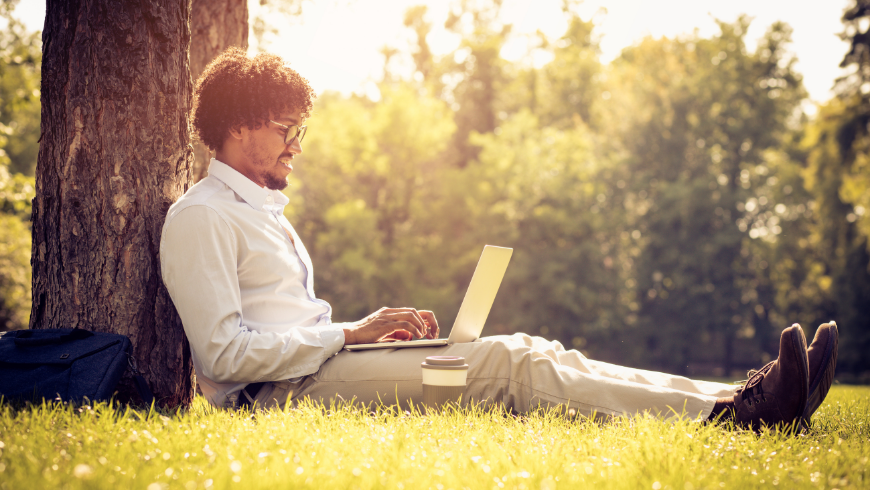 Thinking about what to do, where to live and what to experience in the coming months we have found 5 beautiful accommodations perfect for smart working in nature.
Between sea and mountains on the slopes of Etna



Bagolarea is a suggestive accommodation, ideal for both short and long stays, that has made sustainability its mission. Within this organic farm you can stay among lava stone terraces, in the green of citrus and olive trees. There are old recovered farms, wooden houses and caravans, all equipped with a kitchenette and WiFi to work smart!
Smart working with sea view



Agrilunassa welcomes you in the green of Ligurian countryside, a few steps from the largest beach in Bordighera. The rooms have independent entrances and beautiful private bathrooms, as well as an incredible sea view. You can work here or in the common room, created in the old stable. There is also a room for events and for practicing yoga.
Your ecological and luxurious apartment in Marche region



Casal Dei Fichi is an old farmhouse renovated in an ecological key, with an eye to comfort and luxury. Here you can stay in a beautiful apartment with living room, kitchenette, terrace or private garden. And during your lunch break you could take a dip in the pool… Can you think of something better?
Smart working in the green heart of Romagna



Someone has already chosen to work in Italy, after falling in love with its beauty. Like the Dutch owners of Casa Calénc, a beautiful property immersed in Romagna countryside, 30 km from the Adriatic Sea, at the foot of the Apennines at 525 meters above sea level. Here you can stay in two independent apartments, carefully furnished, and a beautiful swimming pool.
An organic farm in Lombardy



Galbusera Bianca is a charming organic farmhouse in a 14th century village, within a WWF Oasis for biodiversity in the province of Lecco. The organic farmhouse has 11 rooms with bathroom and 1 apartment with 6 beds and bathroom. Each room offers a completely different experience: you can sleep on hay, on a hammock bed, or immersed in the colors of peonies. There is also a restaurant. Perfect for those who need to reach Milan city periodically and in a short time.
Where will you work smart? Tell us your experience!
Cover photo via Canva