We often think that industries, and not our cars, are the main source of pollution. This concept arises from the fact that vehicles today are more environmentally friendly than ever. But this is not the case. A staggering 29% of greenhouse gases were produced by transportation in the US in 2019. Fortunately, these emissions can be reduced or even eliminated by traveling less and working remotely. Let's see how working remotely can reduce environmental pollution and what are the options for remote work.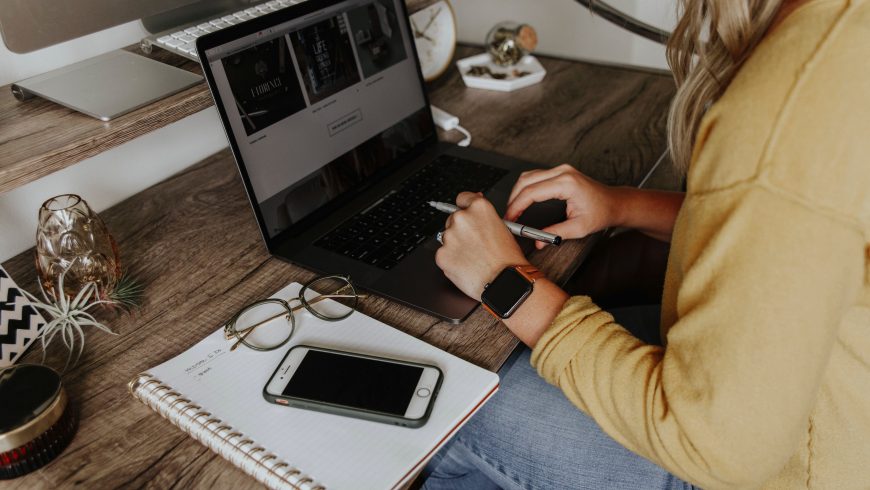 Reduced Paper Usage
Almost all offices require documents to be printed and physically signed by all the relevant people. The use of emails and digital signatures in remote working scenarios leads to sustainability and reduced consumption of paper.
Here are some of the stats on paper usage from the University of Southern Indiana:
85 million tons of paper are consumed in the US every year
Only two-thirds of paper products are recycled
The paper used by an average American in a year requires 7 trees to make
There are two benefits of reducing paper usage in workspaces. First, reduced paper consumption saves trees as a single tree can absorb 48 pounds of CO2 in one year. That is a lot of reduction in environmental CO2 levels.
Second, 0.643 tons of CO2 is produced to make one ton of paper products, which can be reduced by reducing the use of paper in offices.
Reduction in Power Consumption
Logically speaking, with fewer employees showing up at a brick-and-mortar office, the power usage of the facility goes down. If you work from a shared workspace, more people can work with less per head power consumption.
With 60.3% of the US electricity coming from fossil fuels, a reduction in power usage translates to a reduction in fossil fuel consumption and hence lesser greenhouse gas production.
Reduction in Plastic Waste Production
Of the 292 million tons of municipal solid waste produced every year in the US, 12 percent are plastics. That is a lot of plastic waste and around half of that is non-recyclable.
If you have a look at a typical US office, a lot of plastic waste is produced there, ranging from disposable coffee mugs to stationery. By working through shared accommodation facilities, a lot of this waste can be reduced as you'd be interacting digitally with your workplace.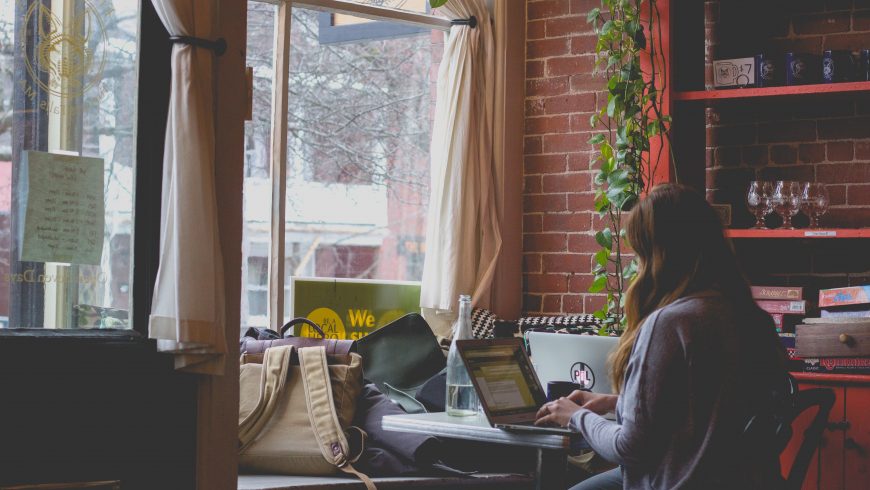 Reducing Commute Reduces Pollution
Vehicles cause 75% of carbon monoxide pollution in the US. If we can reduce the commute that people have to do on a regular basis for work, a significant portion of these emissions can be reduced.
Not only that, the reduced number of cars on the roads means less congested traffic and faster commute. As cars waste a lot of fuel idling in traffic, unhindered traffic further reduces the emissions of harmful gases.
Working remotely from different locations as you explore the world does involve some traveling, but since you'll be staying for weeks to months in shared workspaces, this traveling would be a lot less than what you'd do to commute daily to and from work.
Now that you know the environmental benefits of working remotely, let's explore how shared accommodations can help you!
What Exactly is Shared Accommodation?
Shared accommodation is a new concept focused on the people who like to call themselves digital nomads. These people typically have jobs that are not tied to a specific location. They do not have to report to an office or follow a timetable.
These people travel and experience the world while working remotely. Shared accommodation provides these people with food, lodging, and a place to work while they are on the go.
Where Can You Find Shared Accommodation?
Like everything else for digital nomads, shared accommodation can be found on the internet.
There are a lot of online resources that provide these services. The business model and exact services are different but the core concept is the same; affordable and comfortable living and/or working spaces for the people who spend most of their time traveling.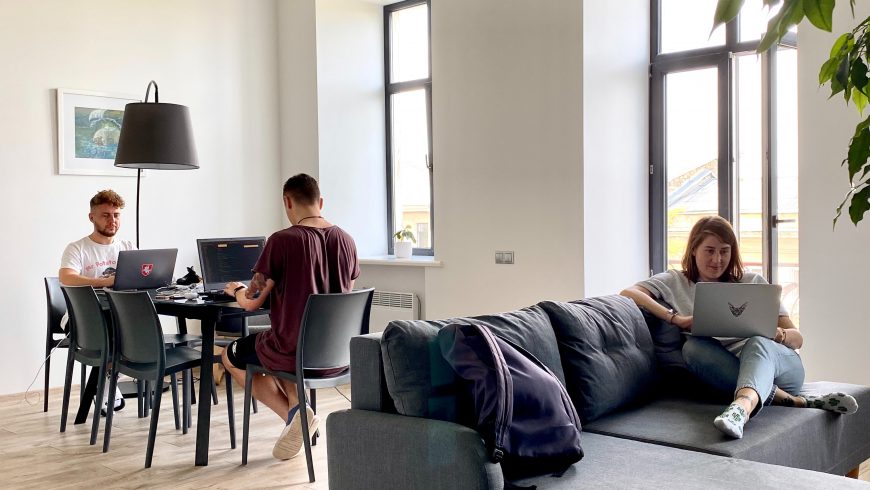 Here's a short review of three of the most popular shared accommodation services you can use right now:
Co-Living
Co-living is a new concept that is very similar to living with room-mates only without the contractual commitment. As the name suggests Co-living is a communal style of living where people rent out a fully furnished room for at least 30 days while sharing the rest of the amenities with other digital nomads. According to yoreoyster.com's Selina CoLive Review, Selina is a perfect example of a brand that allows such a style of living. If you are looking for a way of living that allows you to work from wherever you see fit, then Co-living is the perfect solution to the new-age digital nomadic lifestyle.
Couchsurfing
If you are on a really tight budget but traveling is life.
All you need to do is make a Couchsurfing account and tell people where you want to stay. If another member of the website has a free room or couch to spare, you can use it.
The concept is to help budget travelers and get them a free place to live. You can also be someone's paying guest if you want.
Though shared working space is not available in this model, if your host has a free work table, you can use it.
AllTheRooms
This is more of a vacation rental service than shared accommodation.
AllTheRooms lists properties that are vacant and can be rented for vacation. The concept is for family vacation accommodation but it can be used as a shared accommodation by partnering up with other digital nomads in the area.
Not the most elegant solution but if you can't get any other, this is not a bad option.
In Conclusion
As more and more jobs do not require employees to come to a brick and mortar office, this gives people an opportunity to work from wherever they want. No matter if you work for a Manhattan company, you can do the work sipping a cup of organic coffee in the Himalayas.