A weekend among Italy's most beautiful blossom spots: immerse yourself in the fragrant meadows and enjoy a picnic, all organic and plastic-free.
Spring brings the first blossom; thousands of flowers are in bloom and colour nature in its many shades. All around us, we can see flowering trees, smell the enchanting fresh scent of flowers, and admire the beauty of the landscape. A weekend out in the fresh air has never been so important as now. That's why, we suggest you 6 ideal destinations to experience the colours of spring, among Italy's most beautiful blossom.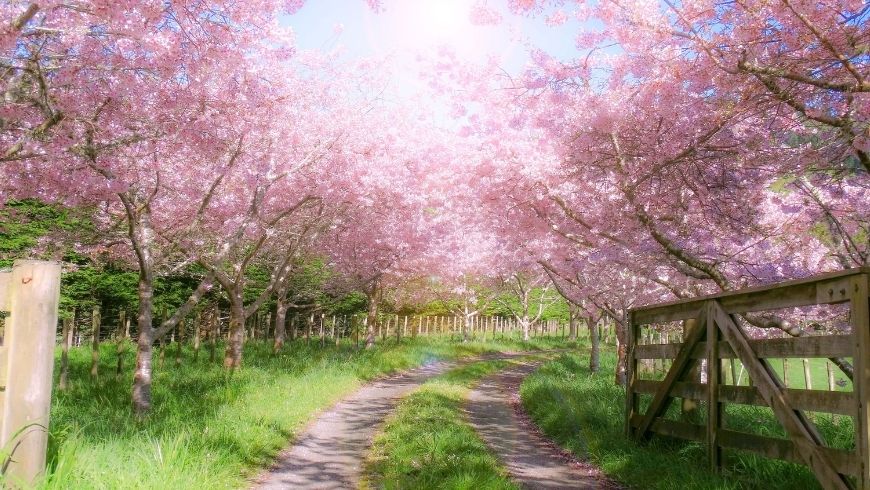 1. Cherry Blossom Weekend, Emilia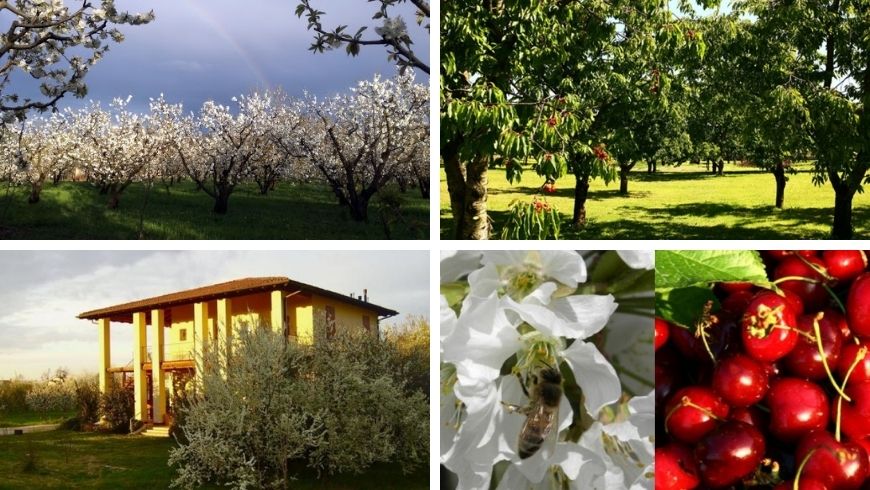 This family-run farm has been carrying out exclusively organic farming for years, and it is located just a short walk from the centre of Vignola (Modena), near the Panaro River. The breakfast they offer consists of just-picked fresh fruit, which is also used to prepare delicious jams. By staying in this B&B surrounded by wonderful cherry trees, you can easily reach several interesting places, such as the city of Modena. An ideal destination for both holiday and business stays where you'll enjoy walking among the farm's organic orchards.
Info: Agriturismo I Toschi
2. Between Dandelion Mountains, Veneto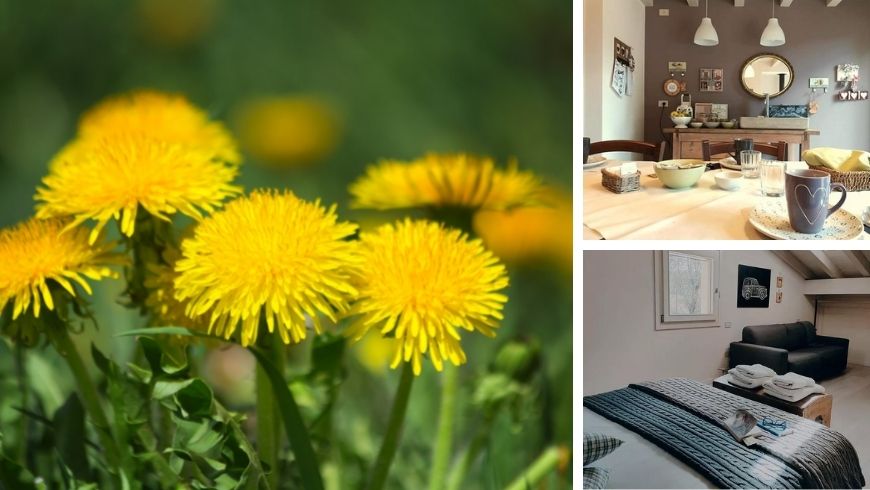 A wonderful place, in the heart of the Altopiano dei Sette Comuni between Asiago and Bassano del Grappa. This eco-BnB, surrounded by nature, will welcome you with its suggestive and panoramic views. It is an optimal starting point for hikes or excursions to neighboring towns, such as Bassano del Grappa. The rich breakfast is with local products, and you can enjoy it in the porch overlooking the garden. You will also find many other services: from mountain bike hire to baby-sitting. What are you waiting for? Spend a spring weekend among the colors and flavors of the Altopiano dei Sette Comuni!
Info: La Giardinetta BnB
3. Among Apple Blossom in Val Di Non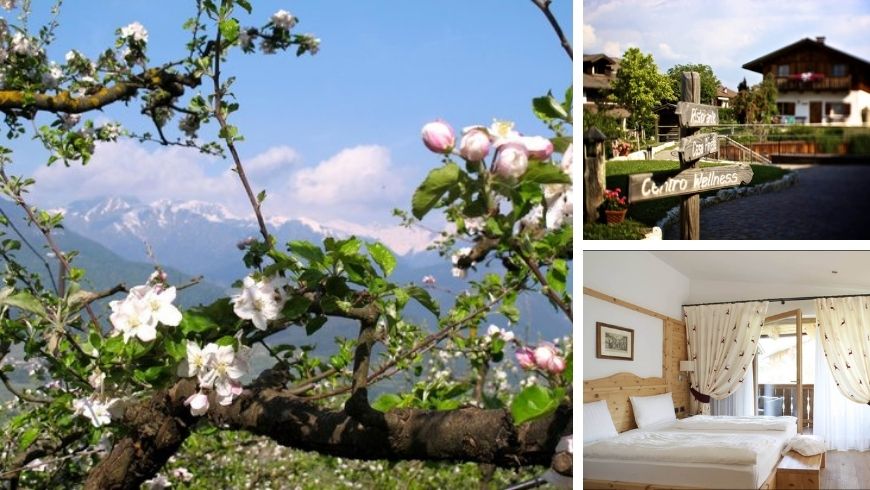 This eco-friendly hotel in the heart of the Dolomites is a family-run establishment, which also consists of several wooden eco-chalets. During your stay, you will immerse yourself in Trentino: the property is indeed surrounded by a one-hour walk through the hotel's orchards. It is also a perfect place to explore the beautiful Val di Non on foot or by mountain bike. Not forgetting the wine cellar, where you can enjoy some superb wines, or the wellness centre.
Info: Pineta Natural Chalet
4. The Blooms of Castelluccio d'Orcia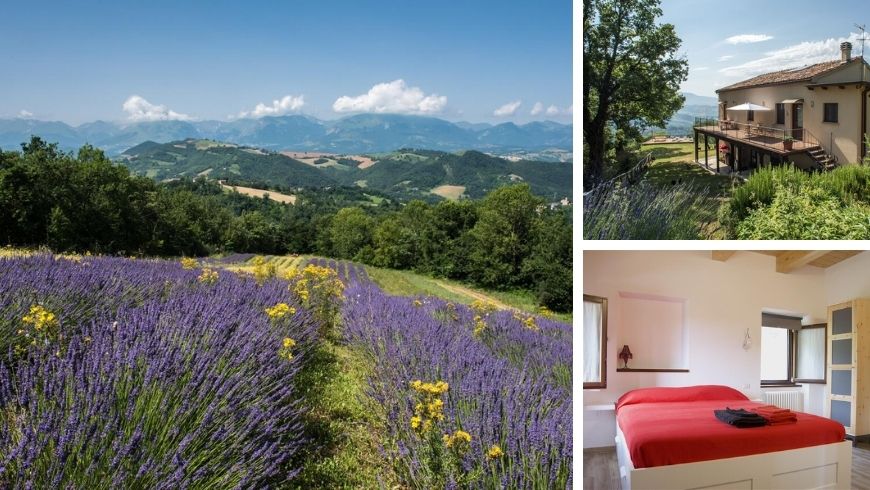 This agriturismo is an old, renovated farmhouse in the heart of the Sibillini Mountains, an organic farm surrounded by the tranquillity of nature. Here, you can enjoy many activities, take part in agricultural and self-production workshops organized by the farm, such as sourdough bread making. You can also take walks or go horse riding, discover the medieval villages in the Marche hills of the Monti Sibillini National Park. It is worth noting that between the end of May and the beginning of July every year, the Castelluccio plain transforms into a multicolored natural painting, thanks to the marvelous flowering plain. Here, you'll be a spectator of one of Italy's most beautiful blossoms!
Info: Agriturismo Amargi
5. Between Lavander Fields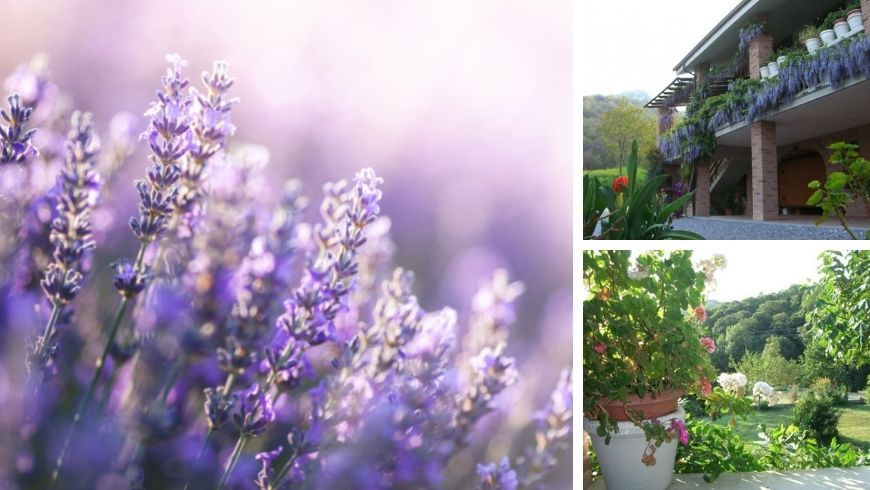 An organic farmhouse built in perfect harmony with the landscape of chestnut groves and fruit trees, not far from Cuneo. The green hills of Cuneo will welcome you with its local and organic products. The splendid views of these Piedmonts valleys, located between the Grana and Stura Valleys, remind us of those we find in Provence, France. Here, in fact, fields of lavender, or 'izòp' as it is called in Occitan, bloom spontaneously every year.
Info: Agriturismo Doremi B&B Farm Cuneo
6. Blossom in Sicily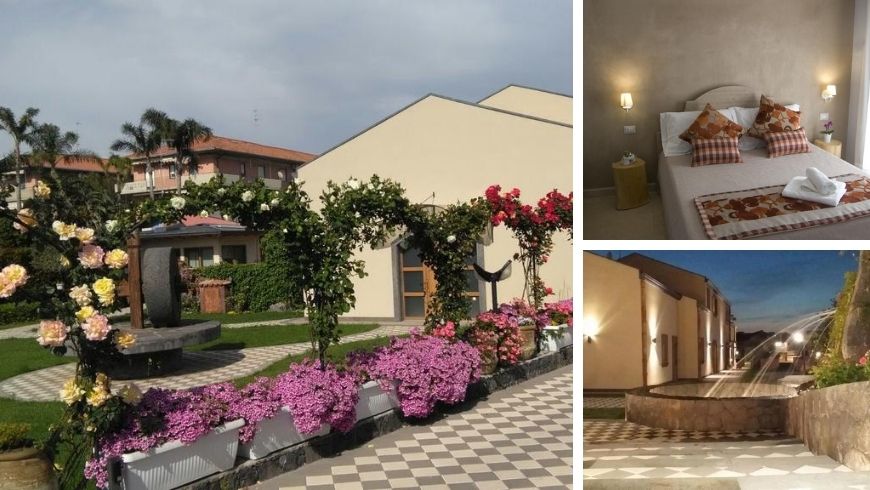 Let's move South, to Sicily. Here, we find an eco-friendly B&B located on the slopes of Mount Etna and a few kilometers far from Taormina and Catania. This accommodation, surrounded by a large garden, offers unique scents and gorgeous colors during spring months given by orchards and particular types of geranium. For breakfast, you will have the opportunity to taste local Sicilian products, homemade cakes, and seasonal fruit. On request, you can also find vegan or vegetarian, gluten-free or lactose-free products. Many services are available, from the swimming pool to itineraries and guided tours in the surrounding areas.
Info: B&B Le Antiche Cisterne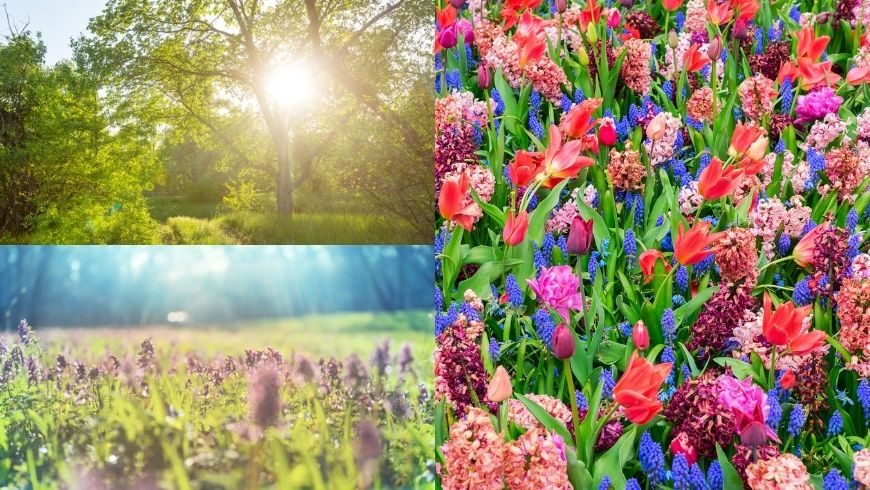 Book now and spend a holiday away from the city in one of these locations. You will feel part of a one-of-a-kind colorful mosaic of nature: Italy's blossom!