Flowers are common gift in almost every culture. Either it is for your love, mother, sibling or colleague. There are always occasions, where a bunch of flowers sounds like a good gift. But is it ecological?
Lately, I had my b-day party and I received a lot of flowers. Only one bunch made me truly happy: the one from my grandma's garden. Why don't I like flowers you can buy in supermarkets or at florist's? They look so innocent and organic, what can be bad about them?
The journey
Well, we can start with a fact that flowers live short and they almost never come from local sources. To make a journey to your shop, they have to travel a lot. In fact, 80% of flowers you can buy at your local supermarket come from South America or Africa. To handle the transport, they need a lot of water to thrive, and some toxic cocktail of fungicides, insecticides, and herbicides.
According to International Labor Rights Forum research from 2007, 20% of these chemicals are so dangerous, that are restricted in the Europe and US. Not mentioning workers, who have to work unprotected with chemicals. These people have respiratory distress, cancers, neurological impairment or higher rates of miscarriage. Often children work on these fields together with their mothers.
After harvesting the flowers, they are transported in refrigerated trucks and planes before coming to florist´s. GMEscience informs, that 100 million of roses sold on typical Valentine´s day produces 9 000 metric tons of CO2 emissions from field to the U.S. florist.
In shops, they are again in refrigerated display case till it come to somebody´s home. Most of them end up in a trash after they wither and then in a landfill, where they decay and emit methane. Other plastic like cellophane floral wrap or small water tubes, you often buy with the bunch, are on the landfill forever.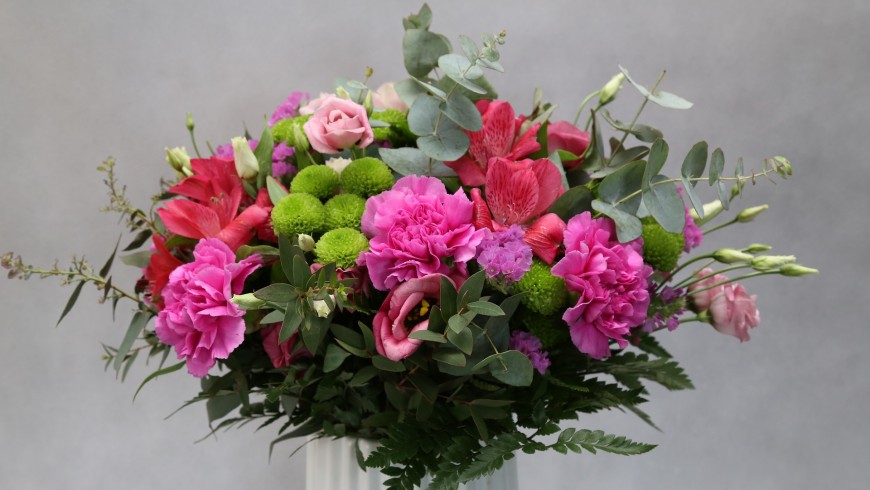 Local flowers
It is not always a rule that local flowers are better. A 2007 study by Cranfield University in England compared rising the same number of roses in Kenya and Netherlands. 12 000 roses in Kenya produce 6 000 kg of CO2, while Netherland´s same number of roses produce 35 000 kg of CO2. These results are logical, as Netherlands needs more artificial light, heat and cooling than Kenyan´s roses.
So… what to do?
You don´t have to say goodbye to all flowers after this article. There are some companies, trying to make difference in this business. You can find "green" flower labels for example FlorEcuador, VeriFlora and Florverde. These labels assure that workers work in environmental and social standards.
However, the labels don´t solve the problem with long transfers and CO2 emissions.
Some flowers blossom in season also in your country: for example, daffodils, dahlias and jasmine. Buy flowers only in the season from farmers you trust and know them. Also, you can grow your own ones in the garden.
Another alternative is to go on a meadow and pick some wild flowers. Lily of the valley, Queen Anne's Lace and poppies are beautiful ones, that always look good with greens. Free the creativity and you will be surprised how beautiful wild bunch can look like.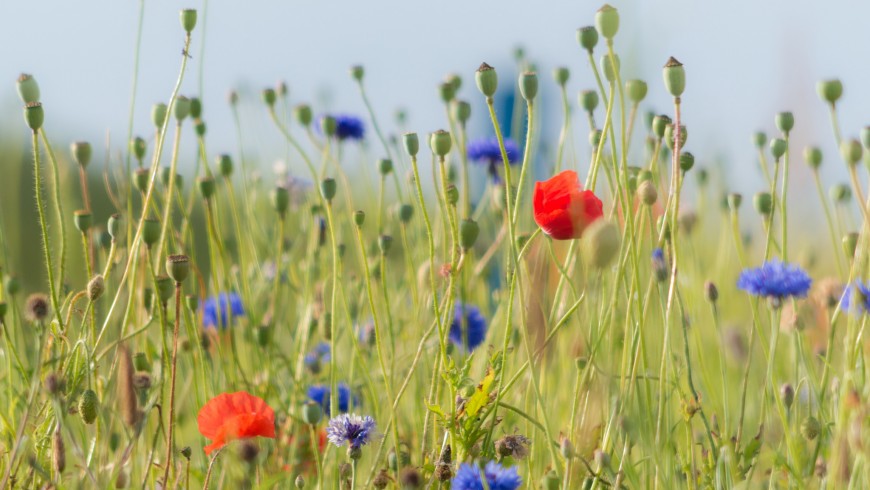 With a little creativity and consciousness while choosing flowers you can help workers, planet and yourself as well. Isn´t it worth it?
Cover image: Photo by Gábor Juhász on Unsplash