If you're planning to go on holiday by camper and you're looking for charming places surrounded by nature, agri-campsites are the perfect solution for you.
However, what is exactly an agri-campsite? An agri-campsite is the combination of the essential nature of the holiday by camper and the relaxation experienced during a break on a farm. Indeed, the agri-campsite is a holiday farm which offers its guests a parking area where they can stay and essential services such as electric energy and toilet.
This solution lets you discover the natural landscape near the holiday farm and taste the typical products of the area. Therefore, the agri-campsite is ideal for the traveler who wants to experience the holiday by camper and at the same time to enjoy nature.
Unspoiled countryside with its slow pace, authentic flavors, freedom, and light-heartedness. That's what the 8 agri-campsites we suggest you will gift its guests with. And if you don't have a camper do not worry! Ready to go?
An Eco-friendly Holiday Farm near Lake Garda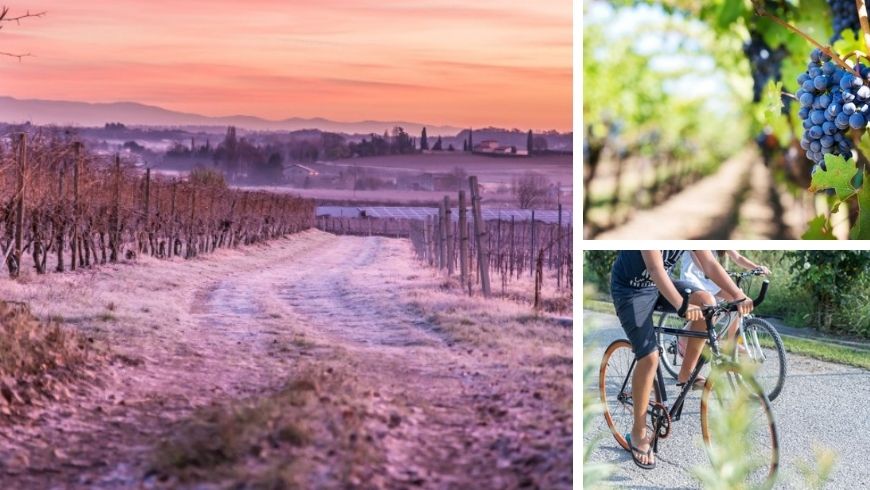 Among the vineyards of the Colli Morenci, only 5 minutes far from Lake Garda, the holiday farm Le Nosare was built by following energy and water-saving principles. For your holiday by camper, they provide you wide parking areas with private toilet. The restaurant offers delicious vegetarian dishes prepared with organic and local products.
It's perfect for cycling enthusiasts. Here they can rent bikes and take the cycle path that runs along Mincio river and connects famous tourist destinations, like Peschiera del Garda.
Ideal for families with children since there's a playground surrounded by green.
An Agri-campsite with Little Donkeys in Sardinia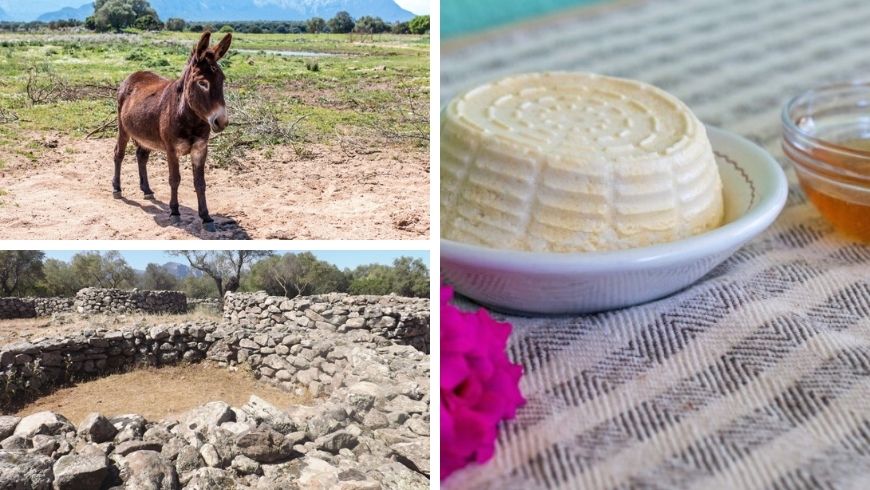 The holiday farm Agripaules, in the province of Nuoro, is located in the plateau of Paules which is characterized by the limestone massif of Supramonte. Eco-tourism and trekking tours with little donkeys will let you discover this natural area rich in archeological remains.
The restaurant proposes traditional dishes of the Sardinian tradition and offers you zero-kilometer products, such as excellent cheese produced by animals raised in semi-wild breeding.
An Agri-campsite among the Scents and Colors of Sicily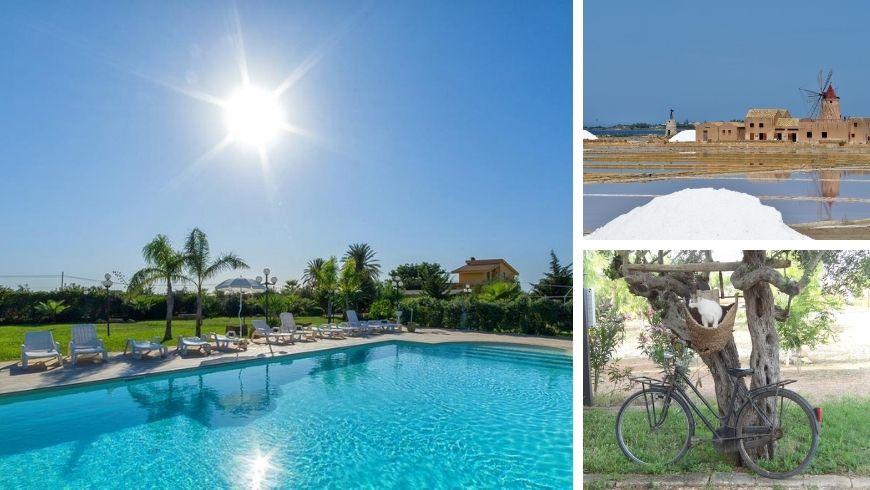 Lilybeo Village is a small and eco-friendly agri-campsite among wonderful olive trees, vineyards, and aromatic plants that remind its guests of the typical Sicilian scents. During your holiday you can have a relaxing bath in the pool.
It is located in the charming Marsala, a perfect point to start exploring the Egadi islands and the Stagnone lagoon. This last one is a popular destination for kite and windsurfs lovers.
A typical Tuscan Farmhouse in the Maremma Countryside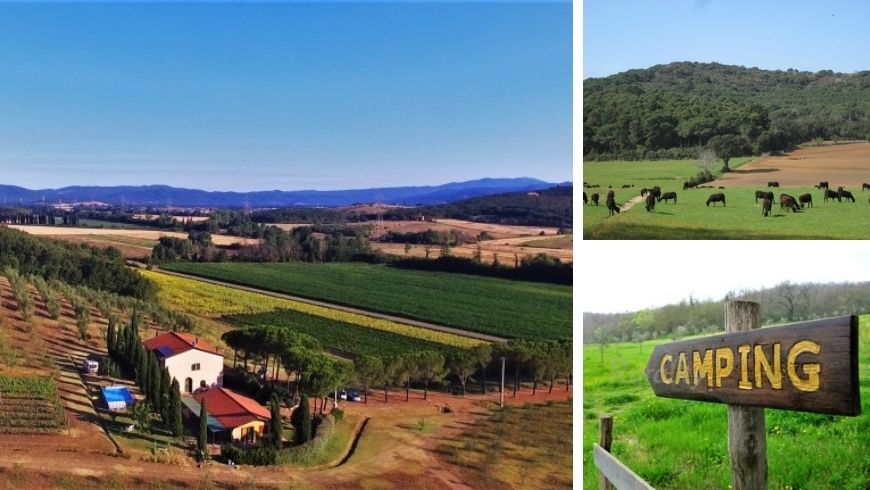 The holiday farm Mulinaccio is a typical Tuscan farmhouse in the peace of the Maremma countryside. It is located in an area far from the light pollution. Indeed, its strategic position allows its guests to admire wonderful starry skies. For your holiday by camper, they also provide you with washing machines and dishwashers.
The natural park of Maremma offers nature trails as well as artistic and cultural itineraries. An example is the Daccia Botrona natural reserve, which is perfect for birdwatching lovers because it boasts the presence of more than 200 species of birds. And if you're lucky you may run into wild animals typical of the Maremma, such as porcupines, fallow and roe deer, wild boar, and turtles.
Between the blue Sea and Saffron, a Holiday Farm on the Ligurian Coast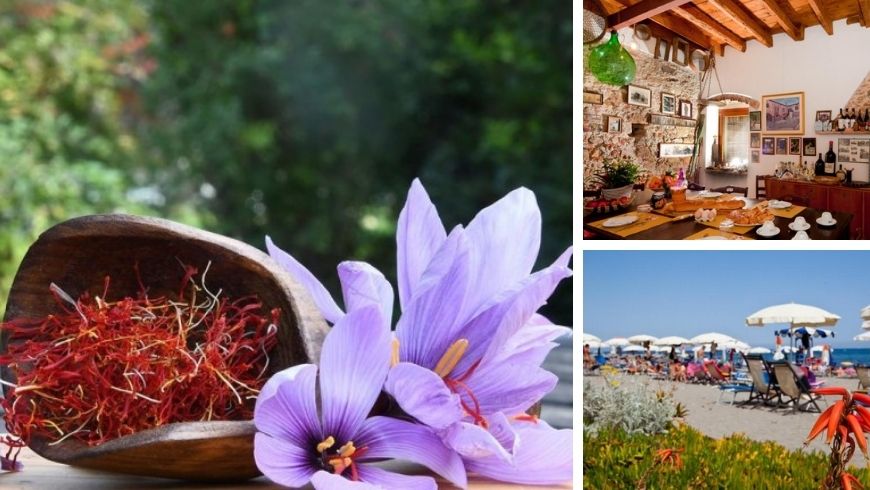 The holiday farm Lo Zafferano is in the heart of the Albenga plain, on the Ligurian coast. It is perfect for those who want to taste local flavors and dishes prepared according to tradition. You cannot absolutely miss dishes prepared with zero-kilometer saffron and fresh eggs. The holiday farm offers its guest a private beach and a cozy stay in close contact with nature and farm animals.
You'll be spoiled for choice between the historic and cultural treasures in the hinterland of Savona and the blue sea with its long sandy beaches.
A Green Holiday Farm Among Olive Trees and Lemons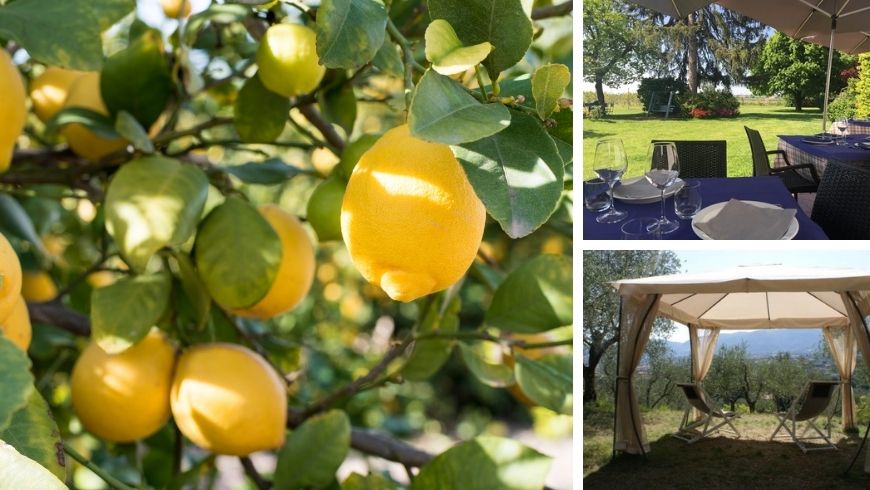 The holiday farm Cascina dei Peri is an eco-friendly farmstead on the Ligurian coast. It is surrounded by hectares of vineyards and more than a thousand olive trees. Here you'll taste excellent wines produced by the farm and authentic and traditional cuisine, prepared with zero-kilometer products.
In addition to walks in the woods or along the coast, do not lose the chance to visit Carrara marble quarries!
An Agri-campsite in the High Salento
Bellolio farm is located in the high Salento, in the countryside of the enchanting medieval town of Carovigno. It is surrounded by millenary olive trees from which they produce an excellent extra-virgin olive oil.
You cannot miss a visit to the white city of Ostuni, just 10 minutes from the farm, and to the marine reserve of Torre Guaceto, which boasts clear water and more than 1200 hectares of green space.
Holiday Farm in the Parco of Gessi Bolognesi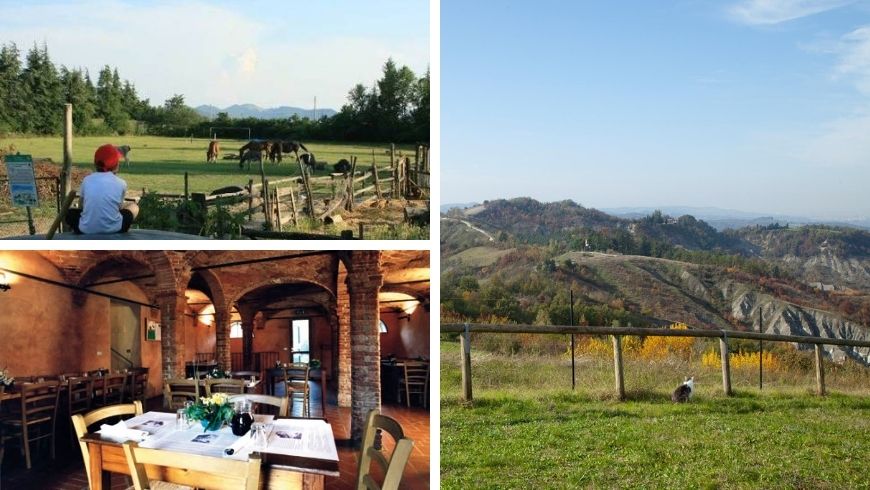 The holiday farm Dulcamara is located in the municipality of Ozzano dell Emilia, in the Parco dei Gessi Bolognesi. It was renovated following the principles of green building. They use renewable energy sources, phytopurification, and photovoltaic systems. Here you can taste a vegetarian cuisine prepared with organic and seasonal ingredients. Menu for celiac people and vegan ones are available on request.
It is a dog-friendly holiday farm and it has a riding school. It is perfect for horseback riding, as well as for on foot and by bike itineraries.
Now you'll just have to choose your favorite agri-campsite and leave for your holiday by camper!
Cover Image: photo via Canva Pro