You're passionate about camping and you're looking for a different kind of holiday? The usual hotel is not what you want for your next trip. Here you are, the 10 best Eco-Camping in Europe!
For experienced campers and open-air holiday lovers, we have chosen 10 eco-friendly campsites for a new and innovative camping experience. As a matter of fact, for those who want to discover responsible traveling, there is nothing better than starting from these beautiful eco-camping that you will find throughout Europe.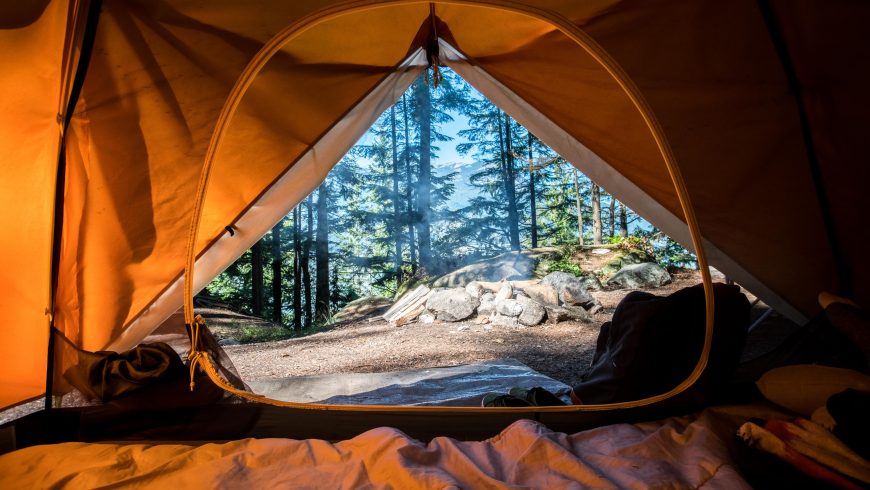 What does it mean to be an Eco-Friendly Camping?
We're not just talking about being in contact with nature o recycling. As a matter of fact, being eco-friendly requires more commitment. So, these campsites have several sustainable features. For example, they can be reached without a car in order to promote sustainable mobility. Also, they offer to their guests bikes. What's more they only use low-energy light bulbs, reducing energy waste.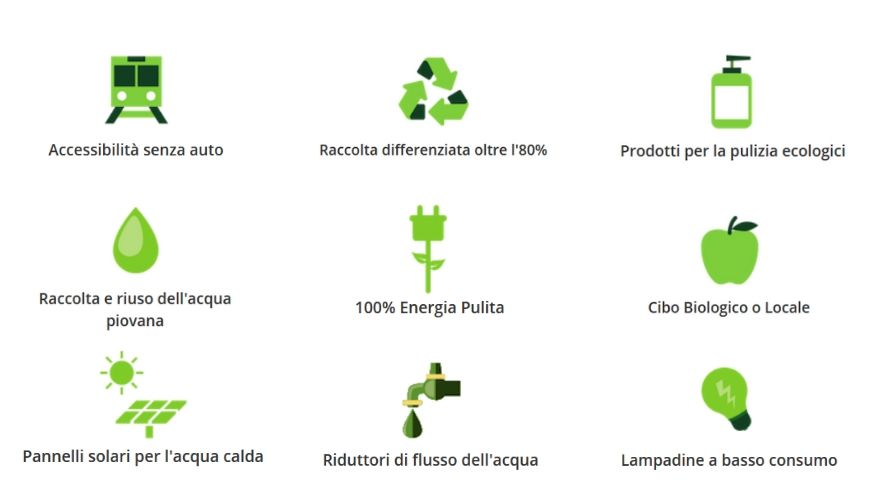 These small choices are really important. Also, some ecological campsites have water flow reducers, to minimize waste. Additionally, they use ecological cleaning products.
There are also bigger choices that can be made. For instance, Eco-Friendly accommodation could install solar panels and they could also try to reuse rainwater. Also, starting by recycling more than the 80% of waste is already a nice green challenge. Some eco-friendly campsites even included organic products in their menu.
By choosing these eco-campsites you will help nature much more than you think!
1. An outdoor holiday in the Netherlands
"Ons Buiten" is the Dutch name of this eco-camping. "Ons" means "Us" and "Buiten" means "Outdoor". Here, you can choose the accommodation that best suits you. In addition, you can find local and organic products. This accommodation is suitable for families, with many activities for children, who can even play with animals in the garden!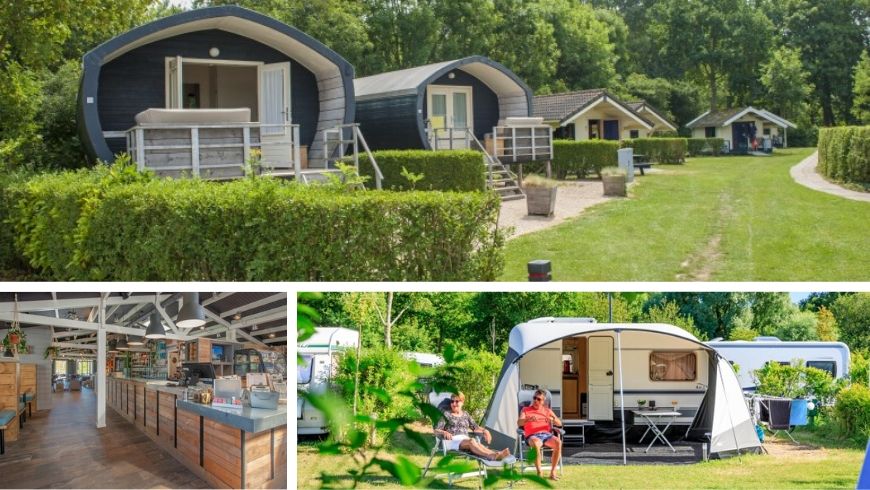 2. Yoga and Meditation in Croatia
Camping Gea Viva is located on an island of Croatia. This place is away from the busy life and it is perfect to find inner peace. So,  try their unique yoga and meditation lessons, which will be held in a large dome to enjoy the best experience.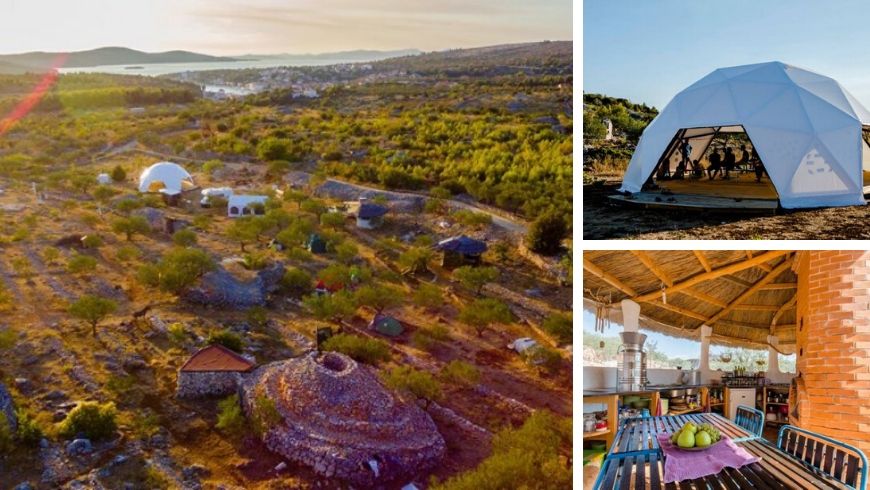 3. Not only tents! Eco-Camping in Slovenia
You're not sure whether you want your next trip in a house or in a tent? Camping Naturplac decided to mix them; travel light, don't bring a tent and everything will be ready in a wooden hut! A bonfire in the evening with friends, art workshops, small libraries in the woods. Is it enough to convince you? Let yourself be amazed by this sustainable campsite in the nature of Slovenia.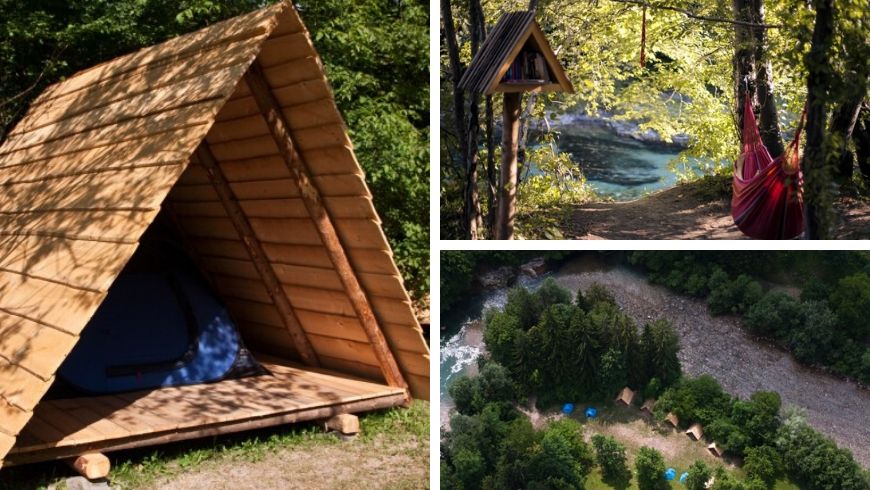 4. Green camping in the unspoilt nature of Croatia
Nothing like living outdoors in nature. Cook outside or try a barbecue under the sun. As a matter of fact, this is all possible at the Robinson Freedom, an eco-camping in the heart of Istria. You will be surprised: wooden baths, campfire for the evening bonfires, and also, a garden where you can pick fruits and vegetables.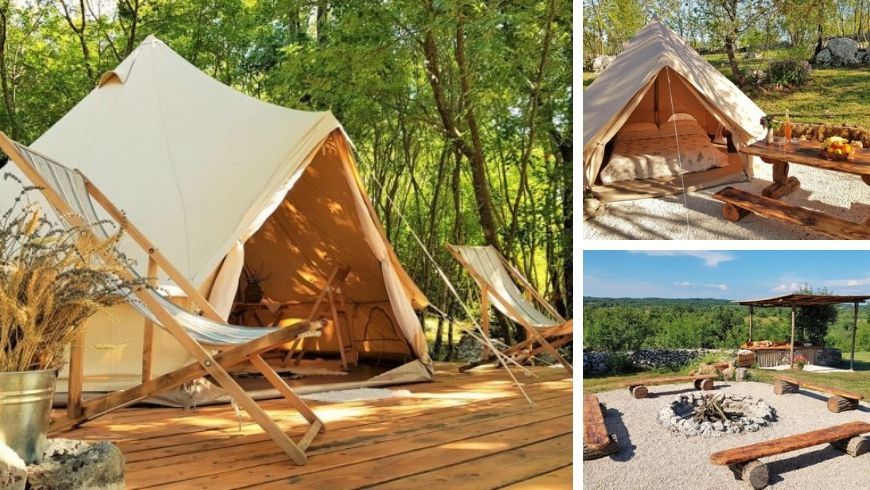 5. Heaven on Earth in Italy
Camping Piccolo Paradiso is like heaven on Earth. If you love the mountain you can not miss this campsite. You will enjoy it and its wooden bungalows. Also, it offers many facilities. What's more, you will not get bored since you can practice so many sports here!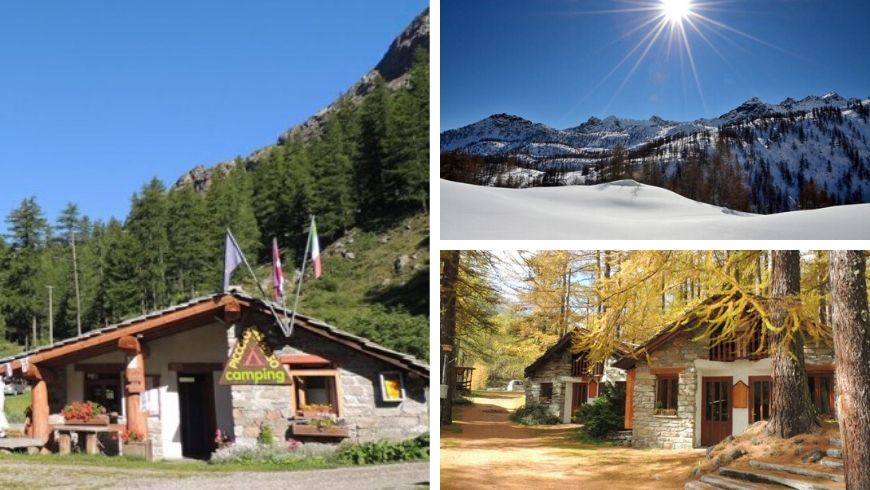 6. Luxury camping in Slovenia
You want to try the camping experience but still, you don't want to say no to all your comforts? Take a look at River Camping Bled, in the heart of the Slovenian nature. Perfect if you want a relaxing stay, but also for all the hiking lovers. The houses are modern, ecological and fully equipped. The services offered by this campsite will completely satisfy your desire for eco-camping!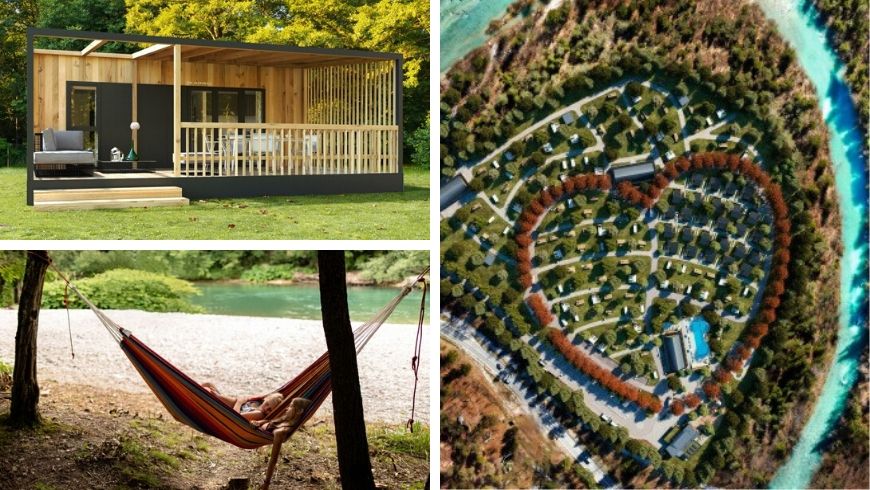 7. Camping in France
Camping La Serre has everything you expect from a campsite. This French campsite will be perfect for your family holidays, in the comfort of nature, and among many camping enthusiasts like you. If you don't have a tent, don't worry, there are many facilities available. As a matter of fact, you just have to choose one and enjoy this simple experience, full of comfort and services.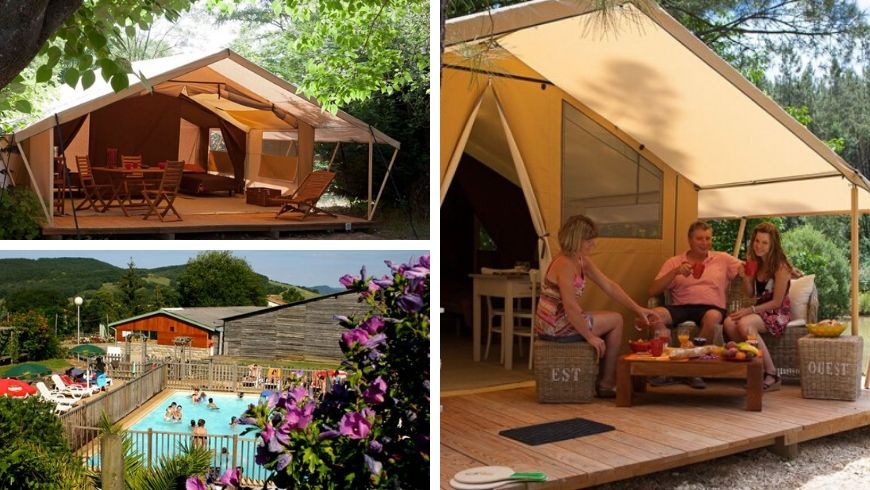 8. Mobile Houses on the sea of Croatia
If you want to go to a beach holiday, the solution is the campsite Kovačine, in Croatia. It is a sustainable campsite with restaurants, groceries, ice cream parlors and much more. You will stay in fully equipped mobile homes, in order to live the experience as you were at home. In addition, enjoy all the sports of the place, and try scuba diving in these crystal clear waters.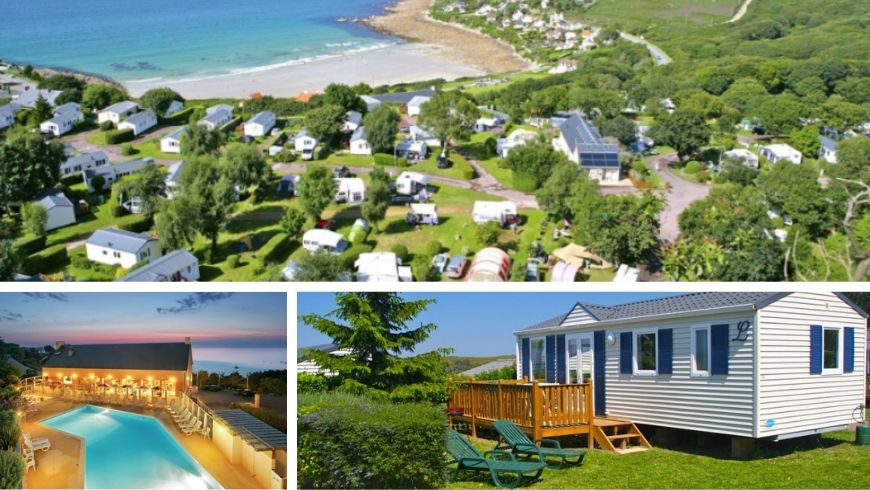 9. Beautiful lake surrounded by mountains in Italy
On the Lake Molveno, in Trentino Alto-Adige, you can camp in the innovative eco-chalets of Camping La Spiaggia. Zero km products are waiting for you in order to fully enjoy the nature of Trentino. Be amazed by the breathtaking scenery and enjoy this unique camping.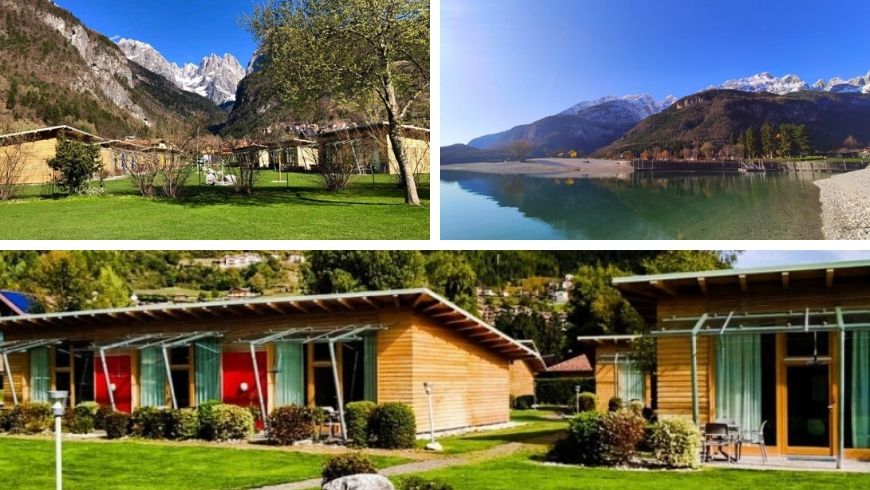 10. Eco-camping by the Normandy sea
Directly on the beaches of Normandy, Camping Anse du Brick will give you a complete experience. Access to the beach, indoor pool with water slides and two restaurants are available. But above all, you will be surrounded by 300 hectares of land that will welcome your walks and excursions. You'll find everything you're looking for here.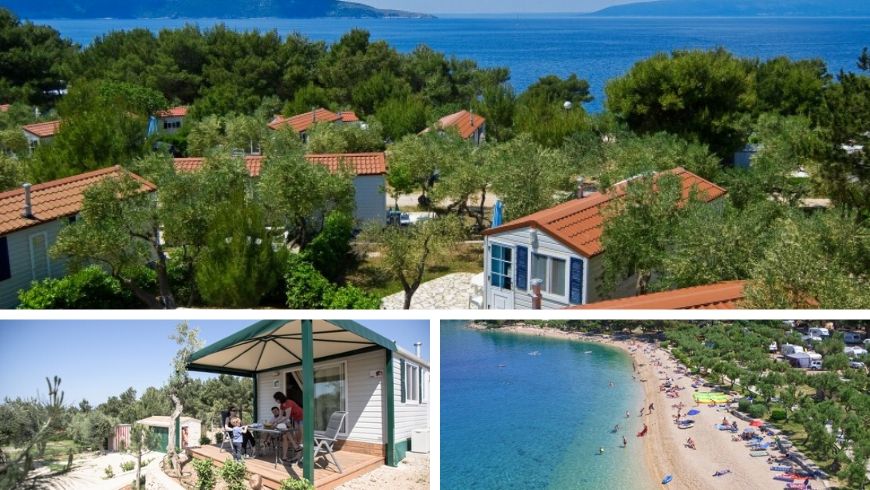 Choosing an eco-friendly accommodation is both good for the environment but also for your health. An holiday in these beautiful structures is worth living. What's more, camping is perfect if you want to enjoy nature.
Do you prefer an holiday by the sea or a mountain destination? Which one of these will be your next trip? Let us know!