When young Paul and his fiancée Rose used to spend their holidays in a tent along the Croatian Coastline it went a little bit like this: a tent, a few dollars and the sense of freedom from pitching their tent on the beach. Then life changed, they got married, had kids, started their own business and…said goodbye to those blissful camping holidays.
When Rose suggested they go camping on a farm camp for a few days, Paul was a bit suspicious. It didn't sound like such a great idea and he had come to terms with the fact that their pre children holidays were gone forever.
After a few days away he realized that it was actually a great opportunity for the whole family. There were plenty of facilities for the children, as parents, their stress levels were reduced and the kids had a great time! Paul felt that he could finally get back to those camping holidays and enjoy the beautiful surroundings. All of which was assisted by helpful farm staff especially the farm rooster who woke them every morning at sunrise!!
Here is our list of 6 eco-friendly farm campsites in Italy where a rooster will wake you up!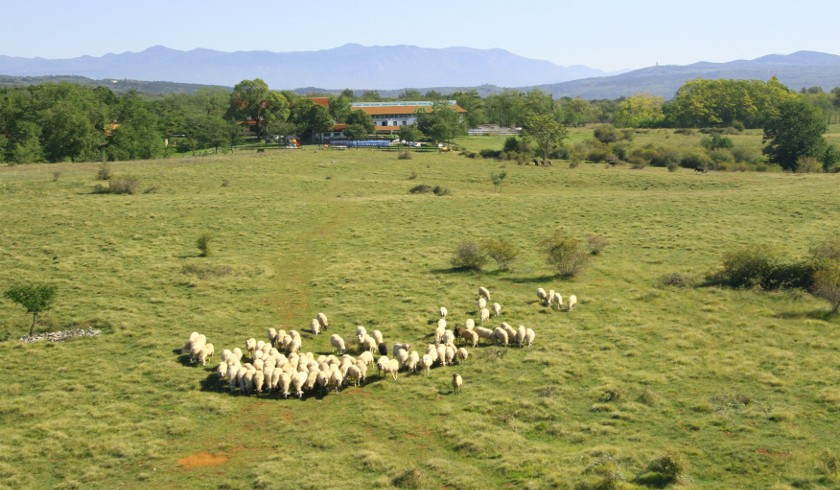 Farm camp site Alture di Polazzo, Italy
1. Here you are surrounded by the Karst pastures and landscapes
Here there are 15 fields where you can camp in a unique area called Carso. This limestone plateau surrounds the city of Trieste and it is in the farthest eastern corner of Italy.
The farm campsite called Alture di Palozzo will offer you breathtaking views over sheer rocks and relaxing green fields where you can wander around without a care in the world all without traffic! It's perfect! If you feel that country life is perfect for you, test your love of the country by waking up early and to greet the cattle grazing in the summer fields.
Why we like it: Are you concerned about the environment and car pollution?
Get around the area by electric car and charge it at the campsites rechargeable stations.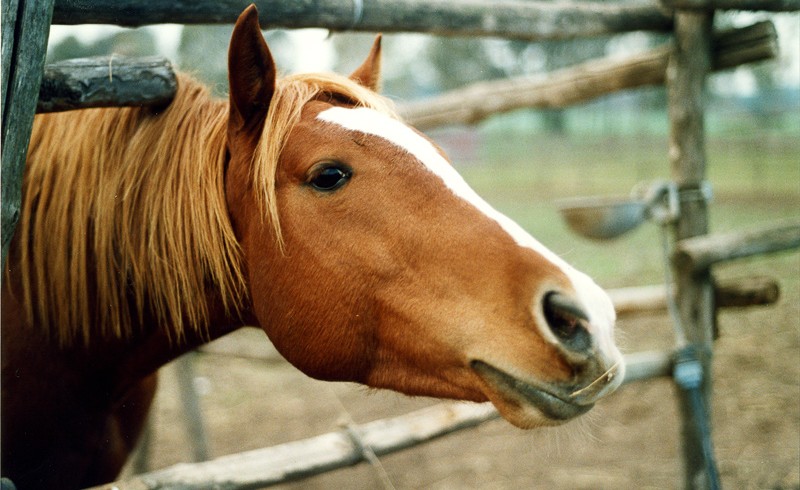 2. Here you can enjoy horse riding
Do you like horses? Then this is the place for you! Reserve an equipped area at Il Cornacchino and get ready for your cowboy style holiday or what is known in Italy as a "buttero" holiday. Butteri are the local cowboys, men whose task is to drive cattle around the open fields, riding horses and sleeping in the open air around a campfire.
Why we like it: the property is halfway between Siena and Viterbo making it ideal for daily excursions to both of these touristic towns
3. Here you discover the simplicity of Tuscany's nature
The owners started their agricultural business based on an eco philosophy some years ago.
They thought of extending the business to include tourism as well and their farm campsite allowed them to do so.
The campsite has some equipped areas for tents, each being 60 square metres large and each surrounded by aromatic herb bushes.
At Yuptala hot water is produced via solar panels and 80% of the community waste is recycled.
Why we like it: There is a huge public tent equipped with hammocks, tables and chairs for guests to spend some time together. Yuptala means "together" in the Lakota Indian idiom and the tent serves its purpose perfectly.
4. Here you sleep in the heart of the Park of Cinque Laghi
Right in the heart of a natural park called "Parco dei 5 laghi" sits a campsite called La Campagnetta perched above the soft green grass of the local orchards. There aren't any roosters to wake you up but a little donkey called Rita requests her daily dose of attention before breakfast!!
The main cottage offers B&B accommodation in cozy rooms or they have equipped areas for your tents. Why we like it: the fire in the lounge area where spend the evenings at the end of summer when it gets too cold to stay outside.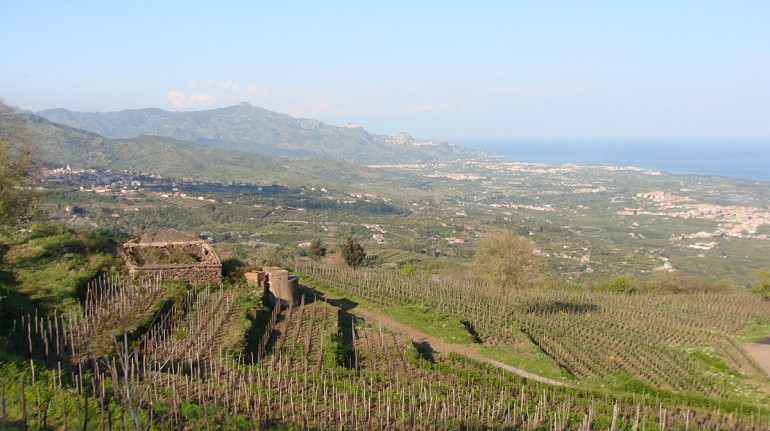 5. Here you get the real Sicilian atmosphere
On the way to Mount Etna is a farm campsite called Ecocasa sull'Etna. There is a real Sicilian atmosphere that comes from its surrounding orchards, orange and lemon trees. The property offers B&B accommodation together with equipped areas your tents
Why we like it: There is a common area equipped with a kitchen where you can attend cooking shows and seminars to discover the secrets of the incredible Sicilian cuisine.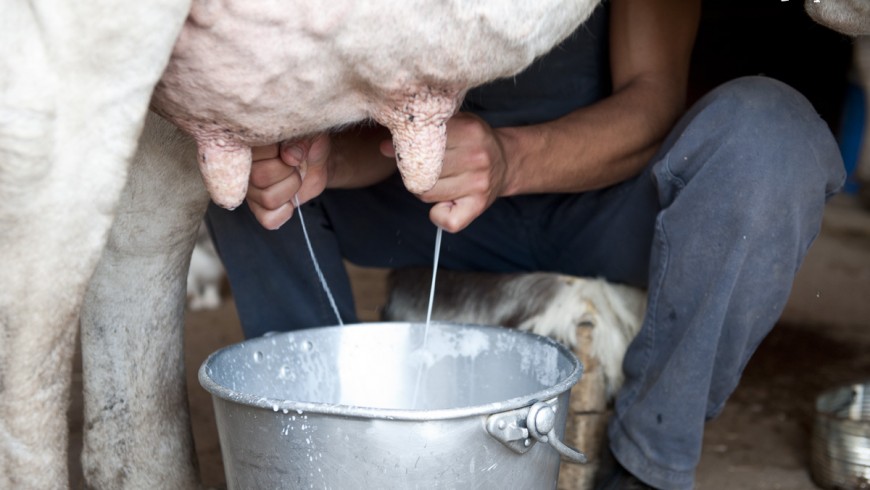 6. Here you can test the Sardinian local food
Sardinia is not just famous for its emerald green water, (known as the Costa Smeralda) it also offers some hidden beauty such as the plateau of Paules with archaeological structures made from "nuraghi", dolmen and other ancient ruins from thousands of years ago.
If you are a beach lover, don't panic: the beach is just a stone's throw away! A short car drive will take you to some of the most charming beaches in the Gulf of Orosei.
Why we like it: If you are ready for a little adventure, try trekking with some little donkeys from Sardinia!
You may also like