After this period of quarantine, we have not excuses anymore. Everything now is like a new experience, and we don't want to waste time, except for travelling and walking. For this reason, the new project "Io cammino in Italia" (I walk in Italy) was born. This campaign has been created by professionals that want to promote "slow tourism"  and walking tour in Italy.
Slow travel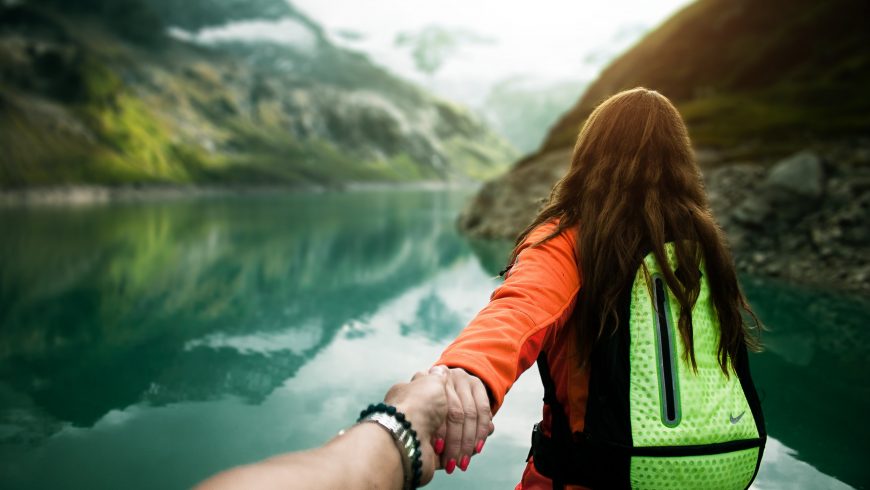 The big weakness suffered, made us understand how important slow travels are. This are 10 interesting advices for all adventurous and brave travelers.
1. Cammino di Santu Jacu Sardinia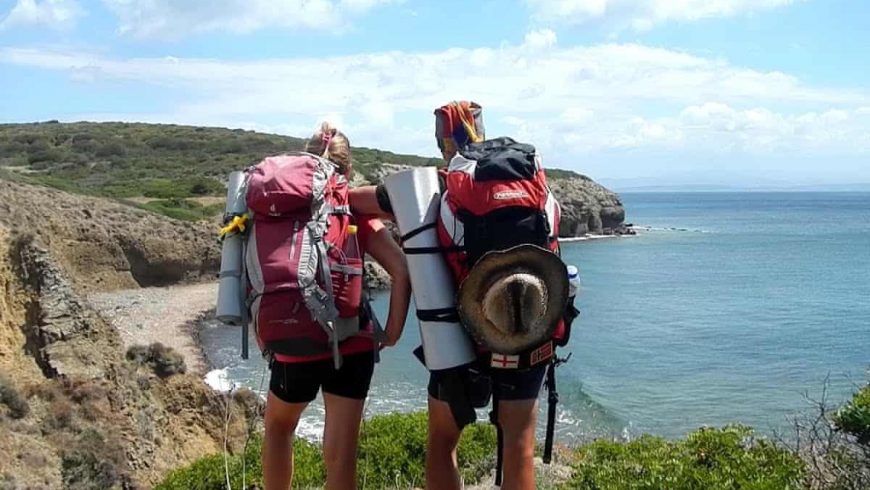 Originally, this walking tour was used by all the pilgrims who want to reach Spain. Subsequently, the route crosses the island and branches off on the rugged coast, defining a historical and cultural itinerary that climbs up to the Supramonte.
Stay: on the Sardinian coast, arises Al Vicoletto – Genuine B&B. A simple and genuine place where green becomes home.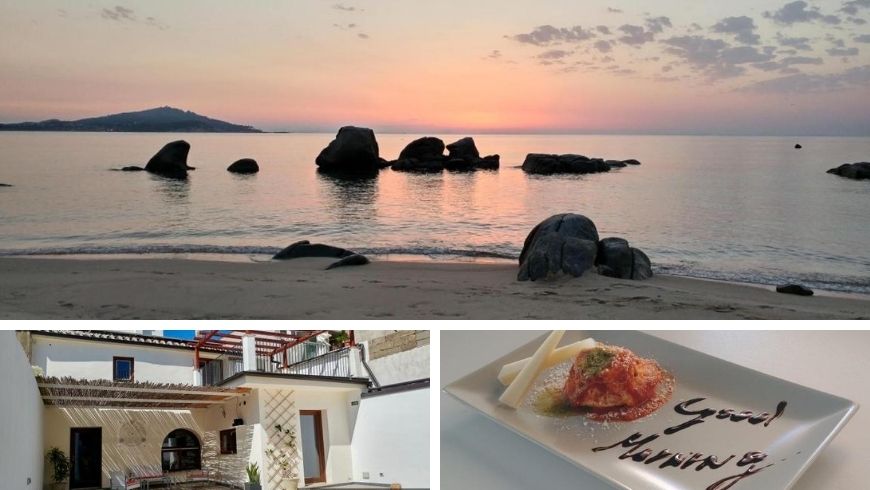 Why: this is a 1500 km travel through the history of Sardinia and its natural landscapes.
2. Cammino nelle Terre Mutate Marche, Umbria, Lazio, Abruzzo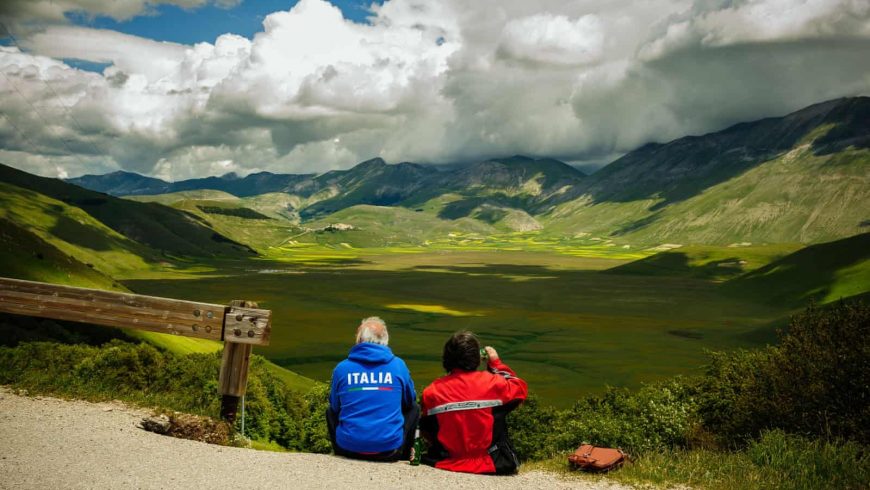 The amazing 257 km route from Fabriano to L'Aquila, shows "solidarity" after the earthquake in 2016. Clearly, it shows all the natural resources of two incredible national parks, Monti Sibillini and Gran Sasso, following the Faultline.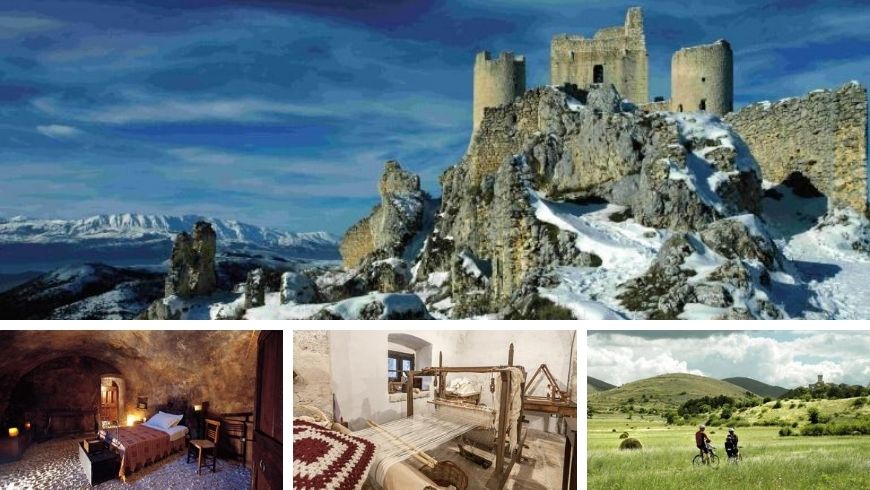 Stay: one of the medieval towns in national park of Gran sasso, keeps its ancient practices such as, weaving and soap processing.
The Sextantio hotel, is the perfect place where taste local wine and food.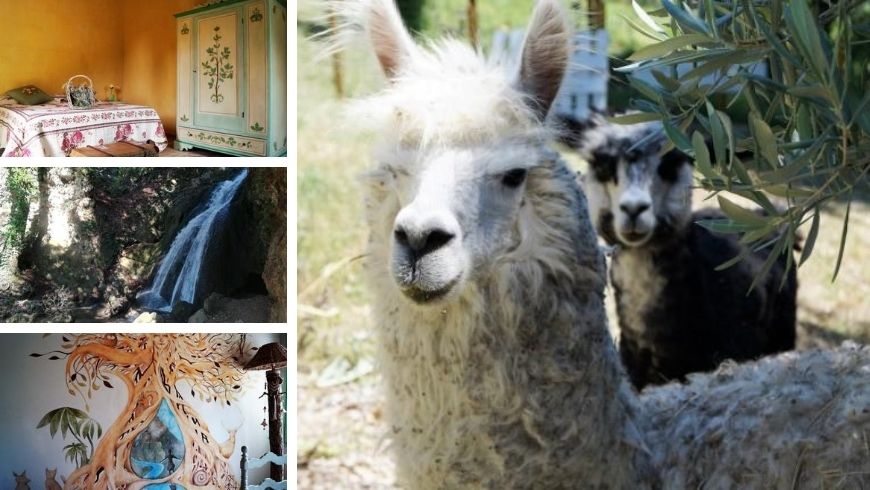 Stay: "Living following nature" is the B&B il Sentiero Nel Bosco philosophy. A good place where you can stop to take a rest near the best towns in Umbria.
Why: choose this route and enjoy the wonderful nature, tended to become aware and more sustainable.
3. Cammino di San Benedetto Umbria and Lazio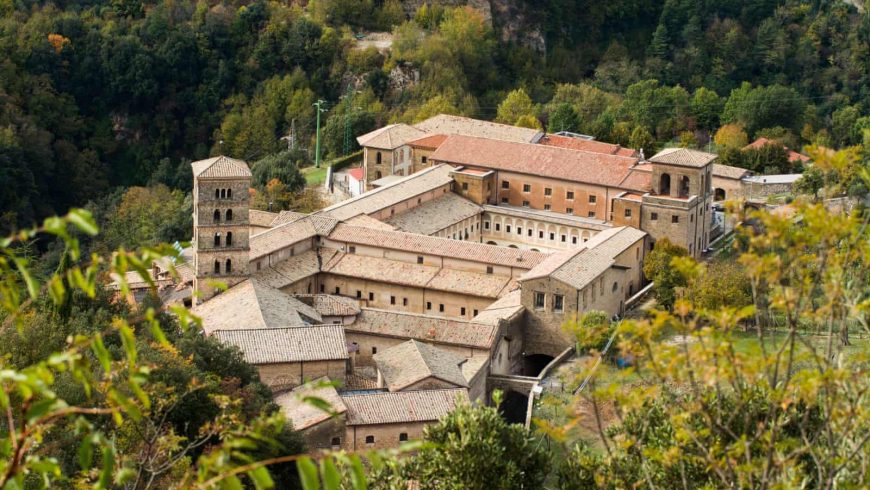 If we want to move from Norcia to Montecassino, we can make the incredible 304 km route. Furthermore, the journey remembers the St. Benedict's life, starting from the Abbey of Subiaco.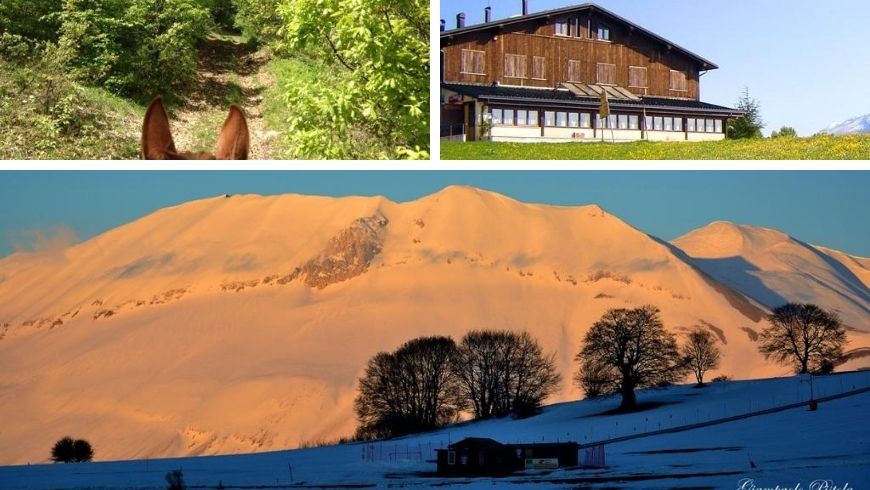 Stay: On the Pian Grande near Castelluccio di Norcia nestled in Sibillini mountains, we can find Rifugio di Colle le Cese. The perfect green choice to take a rest during the walking tour.
Why: for all of those who like mysterious monasteries and ancient towns, following the green Apennines.
4. Via degli Dei Emilia-Romagna and Tuscany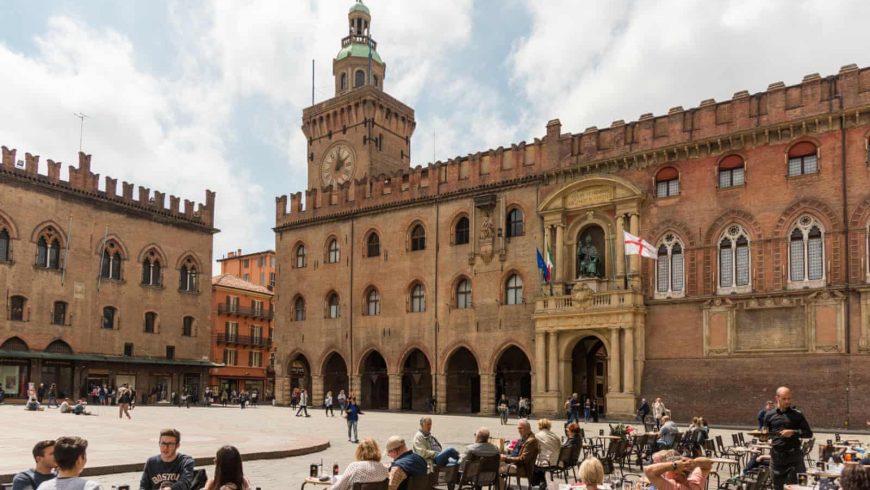 La via degli Dei is one of the oldest walking tours in Italy. It links Piazza Maggiore in Bologna, to Piazza della Signoria in Florence. This is a shared line from Etruscan times to Roman ones.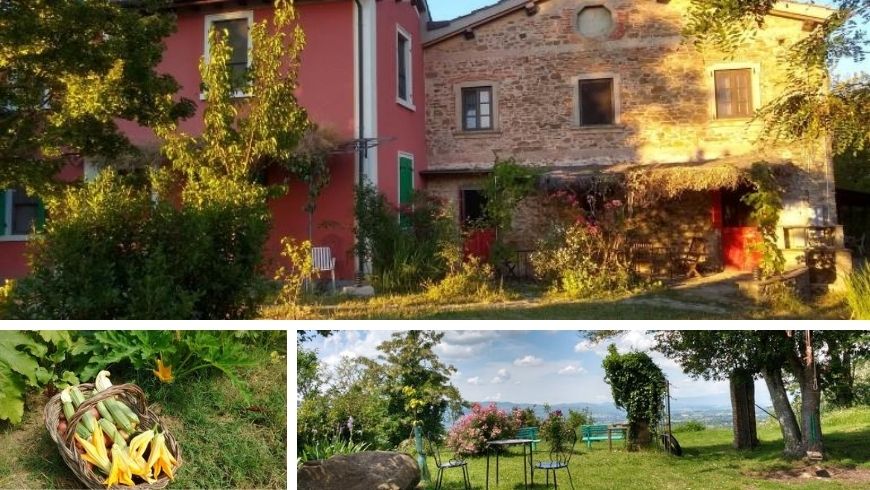 Stay: Tertulia Farm welcomes all the travelers with its breathtaking landscapes. The magic place offers a full experience in nature and sustainability.
Why: this is not a pilgrimage only, but a blast from the past of the most ancient Italian society.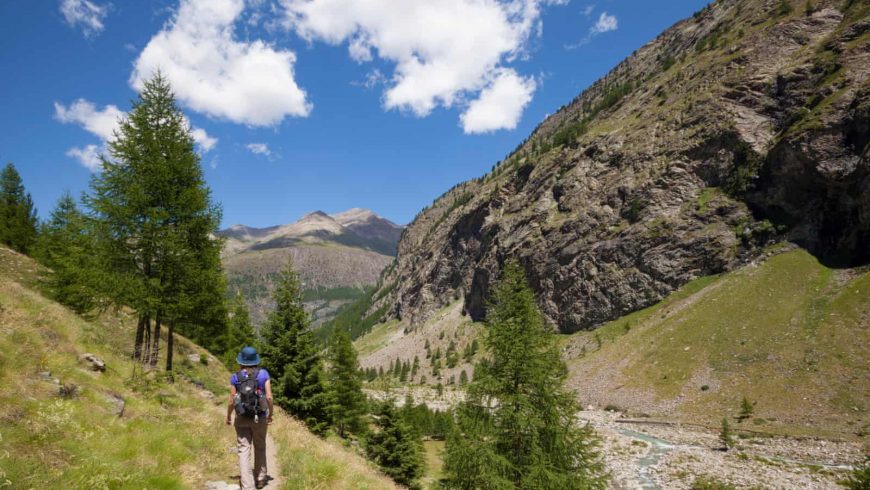 1000 km is the distance between mountains of Valle D'Aosta and Rome. This is just a part of the long route that links Canterbury to Jerusalem.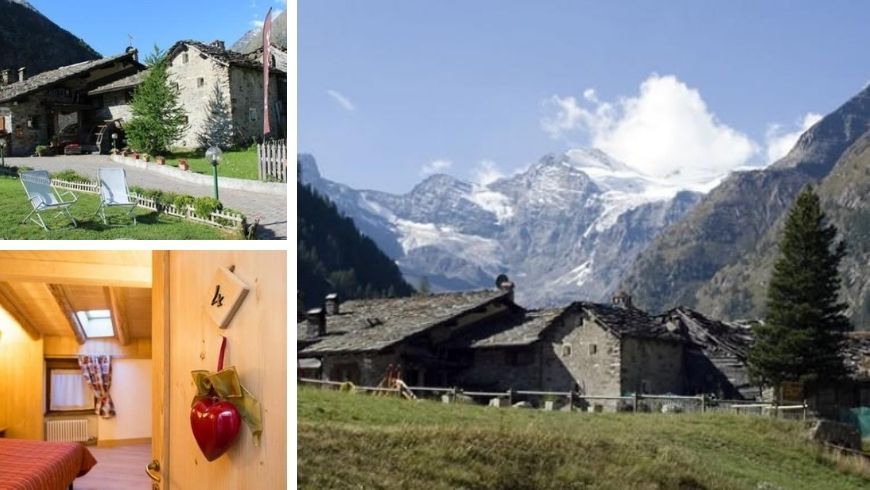 Stay: Hotel La Barme is the representative of Ecolabel in National Park of Gran Paradiso. Furthermore, here you can enjoy typical cuisine of Valle D'Aosta with a wonderful mountains' view.
Why: in case you want to admire all Italian landscapes and take a rest in Roman hot springs.
6. Cammino di Oropa Piedmont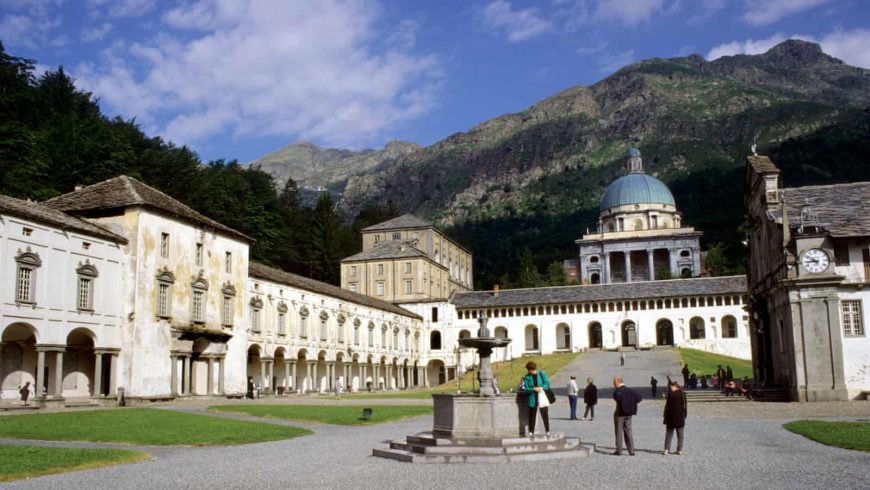 Let's have a look to 62 km from Vercelli to basilica in Oropa. Especially, the fascinating Alps host the black Madonna carved by St Luke, probably dating back to the fourth century.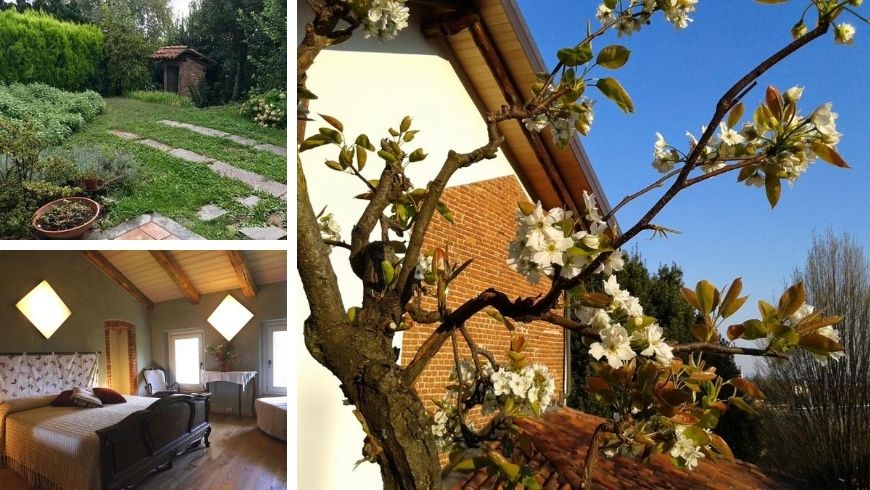 Stay: in the heart of Biella arises B&B Cascina Belsito. Serenity and nature lay down the law due for attention to green practices.
Why: lush pastures and woods await all travelers who want a low impact trip.
7. Via Romea Germanica South Tyrol to Lazio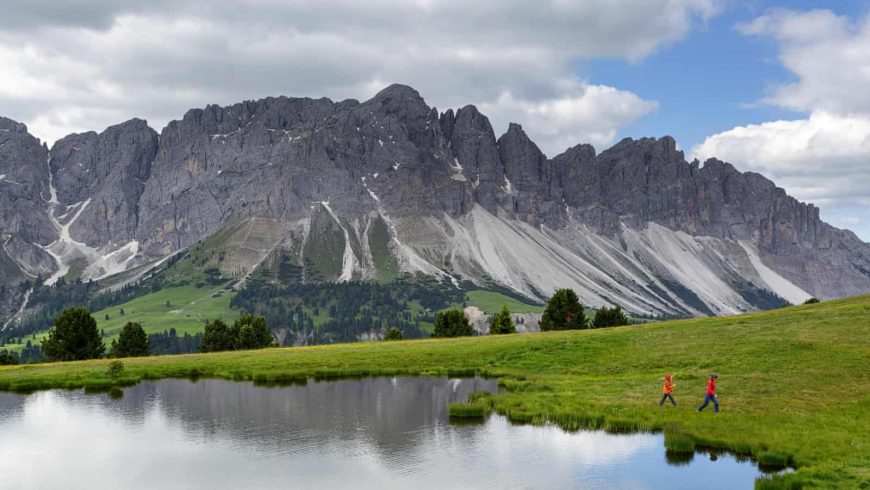 Firstly, for this slow travel we have to start from Germany, cross Austria and then reach Rome. This is a journey based on story from Abbott Alberto in 13th-century.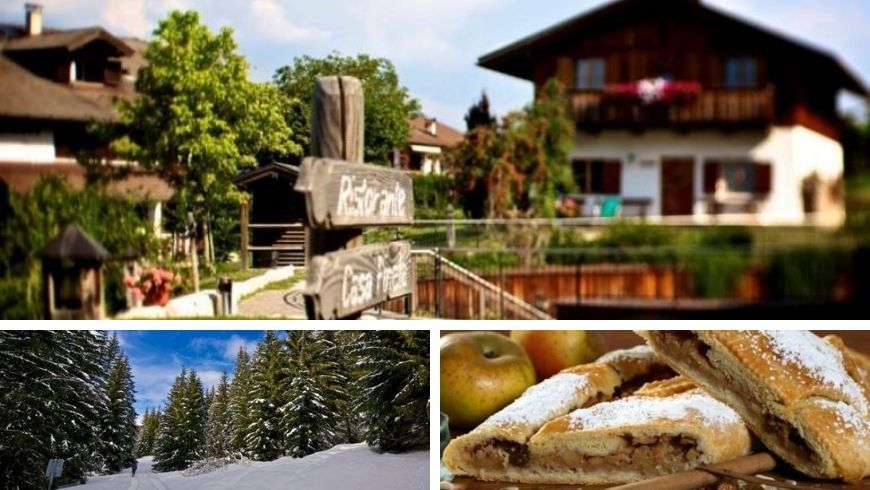 Stay: Pineta Natural Chalet is a beautiful eco-sustainable hotel in Trentino, it offers a big wellness center next to Dolomiti. An ideal lodge to relax and enjoy mountain landscapes.
Why: above all, you can cross the Brenner Pass, travel by Bolzano, Trento, Padova and Ferrara and then get lost in Via Francigena.
8. Cammino Celeste Friuli-Venezia Giulia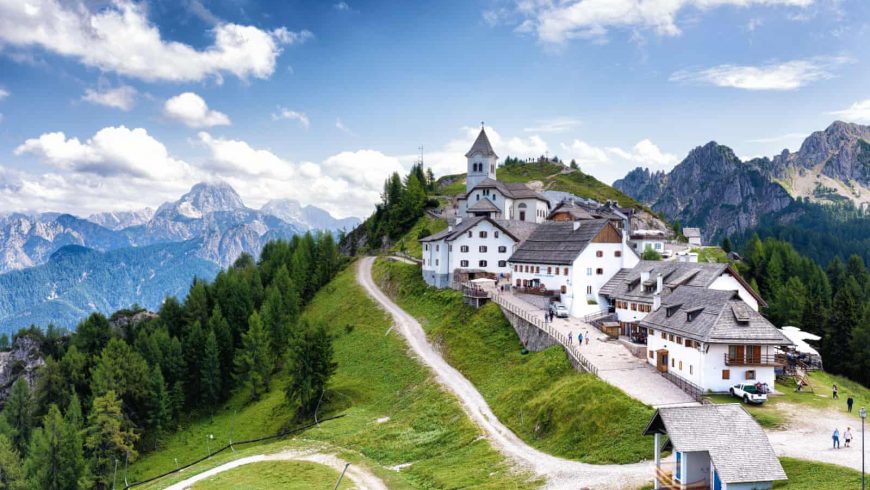 A walking tour below the Italian and Slovenian sky. Indeed, the starting point is the sea city of Aquileia the destination a church on mountains near Tarvisio.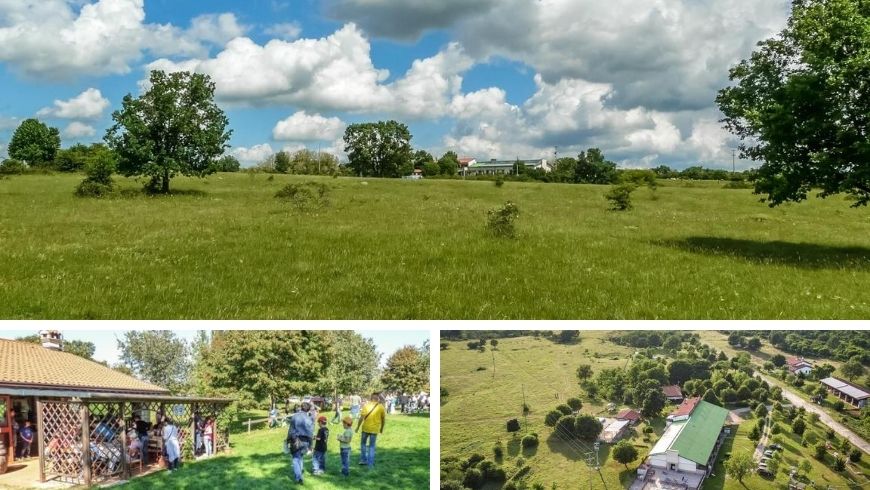 Stay: if you need to rescue energy the best place ever is Bio-agriturismo Parco Rurale "Alture di Pollazzo". Here you can enjoy healthy food deriving from local and eco-sustainable products.
Why: Altogether, the beauty of mountains and linguistic cultural mix from Italy to Slovenia give emotions to all brave travelers.
9. Magna Via Francigena Sicily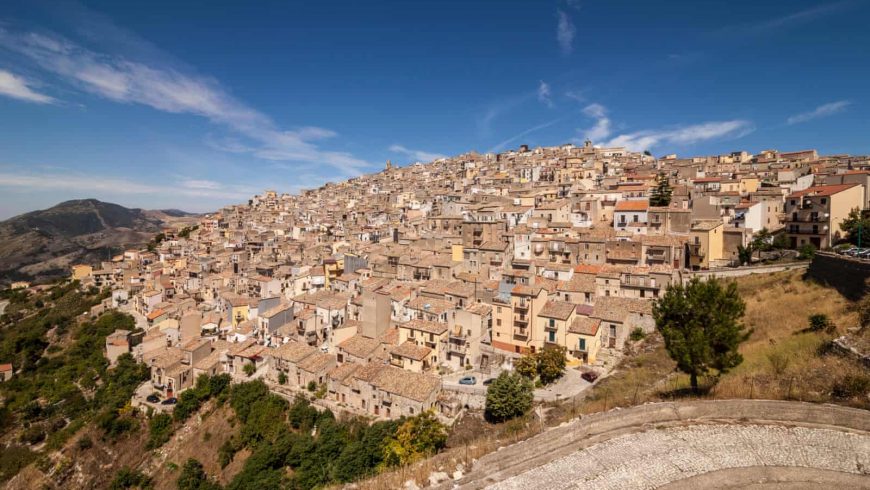 Have you ever moved from one side to other of Sicily? This is the perfect slow travel from Agrigento to Palermo. Overall, the discovery of island and its history last 183 km through little towns that make the Sicilian landscape unique in the world.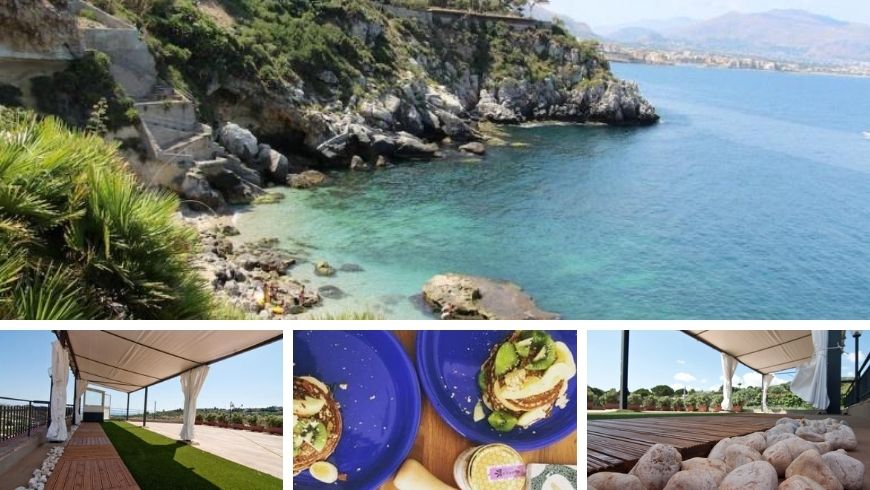 Stay: B&B eco-friendly in Casteldaccia is surrounded by olive and lemon trees. The facility welcomes all tired travelers with breakfast prepared with local products, and an incredible view on Sicilian sea.
Why: briefly, this is for all of those who love the cuisine of Sicily and nature
10. Via Peuceta Apulia, Basilicata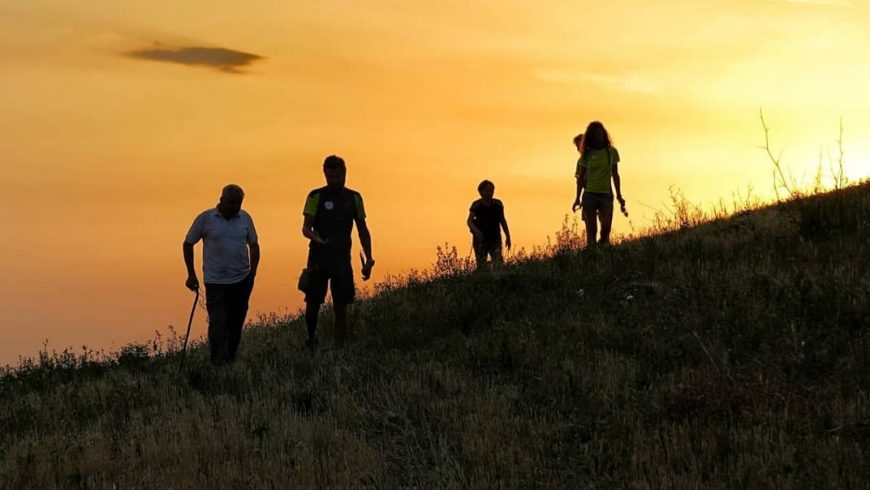 A part of the wonderful Cammino Materano is Via Peuceta. A route that links two regions and cities Bari to Matera. The Apulian landscape with its olive trees counts 170 km of route.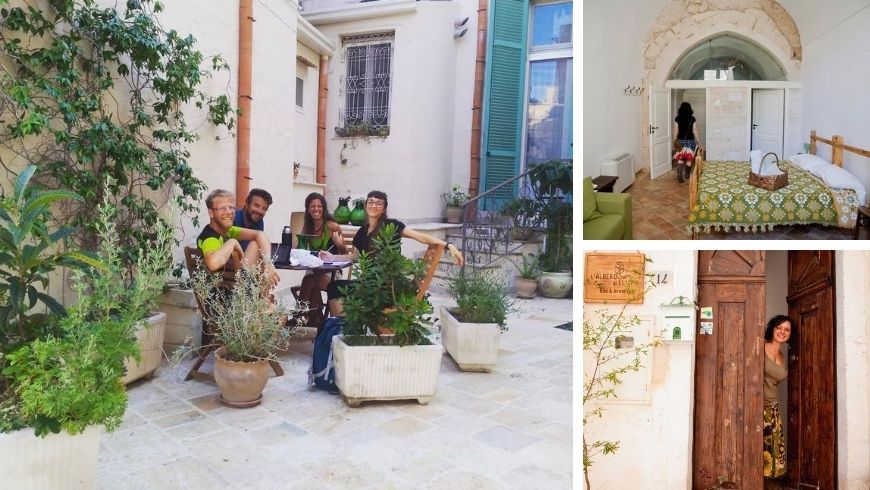 Stay: between Sassi di Matera hides Albero di Eliana a B&B nestled in livid rocks. Furthermore, this place promotes a sustainable tourism giving value to its land and history.
Why: To sum up, this tour links cultures and food of South of Italy for the perfect vacation.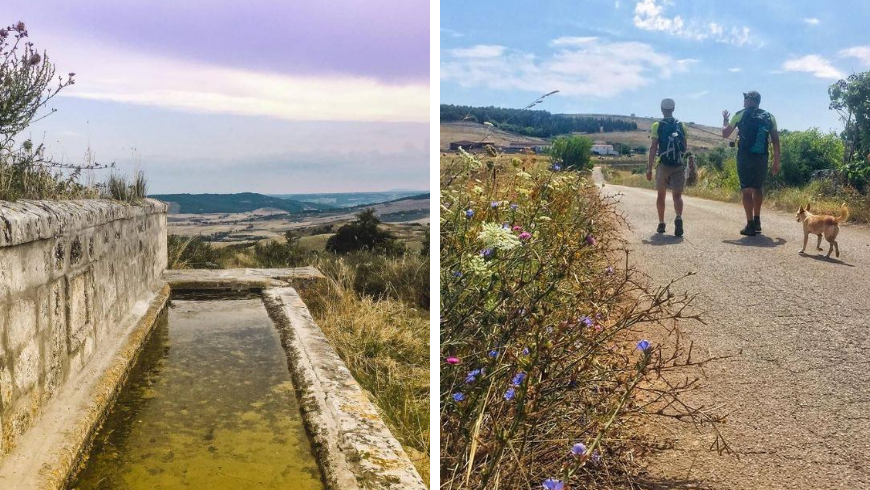 In conclusion, a slow travel or a walking tour, is one of the greatest adventures to live. Walking down Italy will make us part of the big change born to escape responsibly.