Valsugana is the first destination in the world to have received the prestigious certification by the Global Sustainable Tourism Council. From hospitality in a mountain hut to the possibility of adopting a cow… Let's discover the uniqueness of this Trentino valley.
The territory of Valsugana offers wonderful landscapes. This valley of south-eastern Trentino enchants with its bathing lakes nestled in the mountains, which are suitable for swimming from June to October. So you can have the enjoyable feeling of a seaside holiday without giving up the charm of the mountains.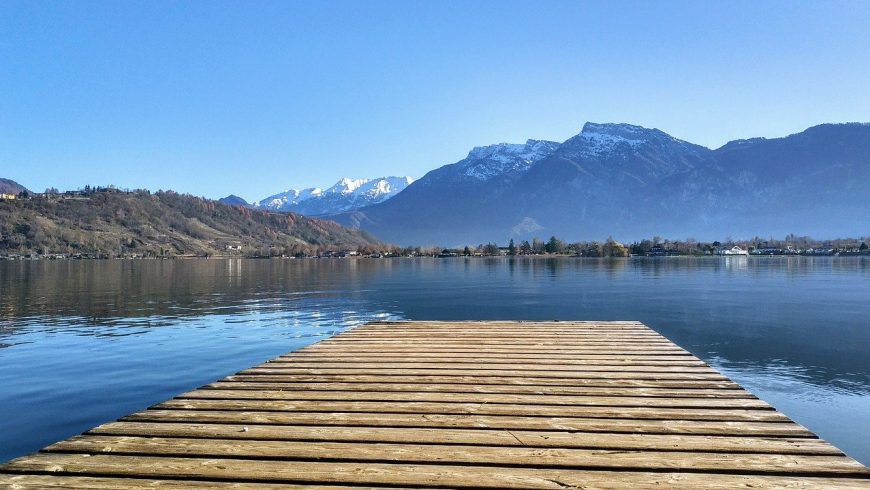 Suganertal in German, Valzegu in Mocheno and Obarlånt in Cimbrian… The Valsugana has something for everyone. From relaxing lake days to exciting mountain hikes, you can discover the rich history of this valley. And you can do it in an eco-sustainable way.
The only sustainable destination, according to the GSTC
Among the strategic goals of tourism activities, Valsugana has directed its work towards sustainability. After years of effort, this path has been rewarded with the GSTC certificate. This non-profit association represents several members worldwide and aims to manage global standards for evaluating the sustainability of tourist destinations.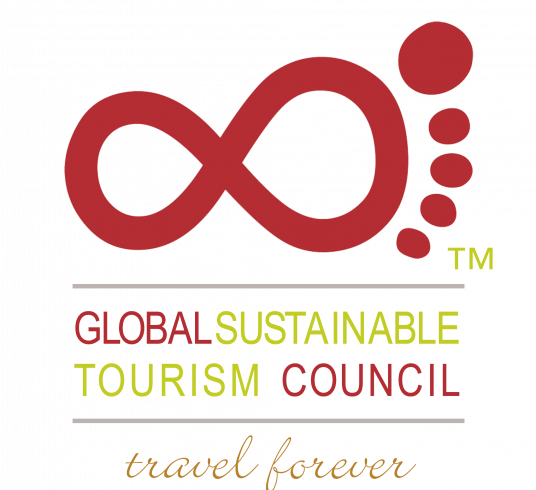 Thus, Valsugana is the first destination in the world to meet the 17 Sustainable Development Goals defined by the United Nations. Among the various initiatives implemented, those that stand out most are:
"Giovani Ambasciatori del Territorio" (Young Ambassadors of the Territory): raising awareness of sustainability issues through courses in close contact with nature, addressed to young people in Valsugana;
"Plastic free" meetings: events where the focus is on protecting the environment;
"Vacanze in Baita" (Holidays in a Mountain Hut): an association that has recovered a group of traditional uninhabited houses, making them available to tourists looking for a stay in the mountains without giving up modern comforts;
"Adotta una Mucca" (Adopt a Cow): original initiative born to introduce the territory and what it offers to tourists, through the adoption of a cow and the possibility to assist the processing of its milk and to taste its products.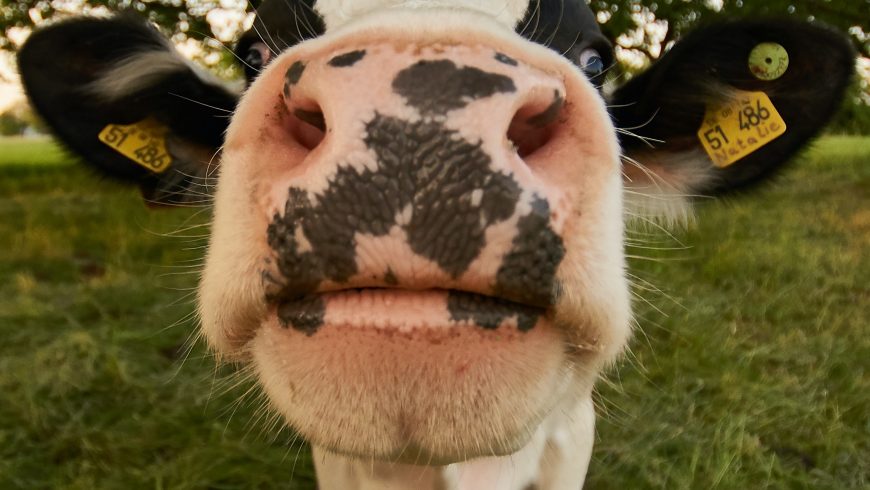 The lakes of Valsugana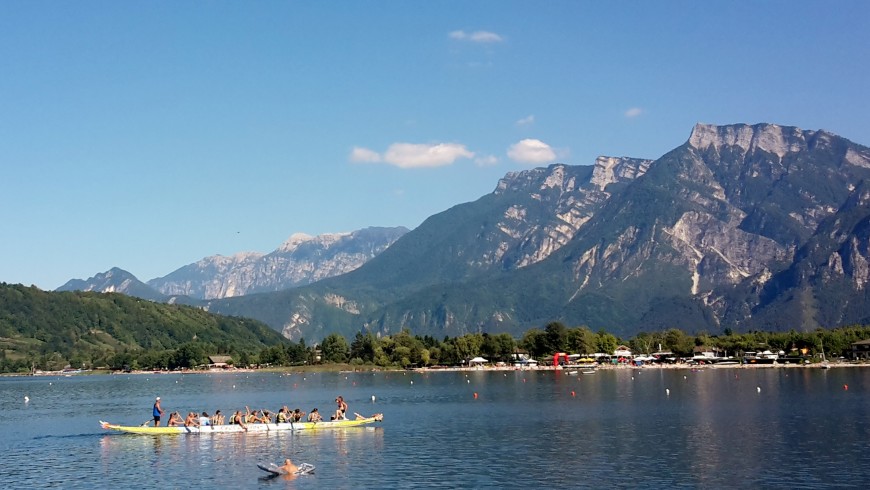 In Valsugana there are countless ways to spend an unforgettable holiday. First of all, you can enjoy the sun on the beaches of the Lakes of Caldonazzo and Levico. These lakes have once again this year been awarded the international Blue Flag by the Foudation for Environmental Education (FEE). In particular, Lake Caldonazzo is one of the warmest lakes in Southern Europe thanks to its position. Moreover, it is the largest lake belonging entirely to Trentino. It is a natural gym where you can practice various water sports such as stand up paddling, canoeing, water skiing, and sailing. Instead, in the quietest Lake Levico you can take pleasant electric boat rides. Then on the eastern shore of the lake you can find Levico, a historic town where you can pamper yourself in its renowned thermal baths.
Valsugana by bike
With the cycle path of Valsugana, it is possible to move without a trace from Lake Caldonazzo to Bassano del Grappa. For bike lovers it is a real paradise, where nature and culture combine in 80 km between the Trentino and Veneto regions. The route is mainly flat, therefore suitable for all those who want to spend pleasant hours dedicated to sport.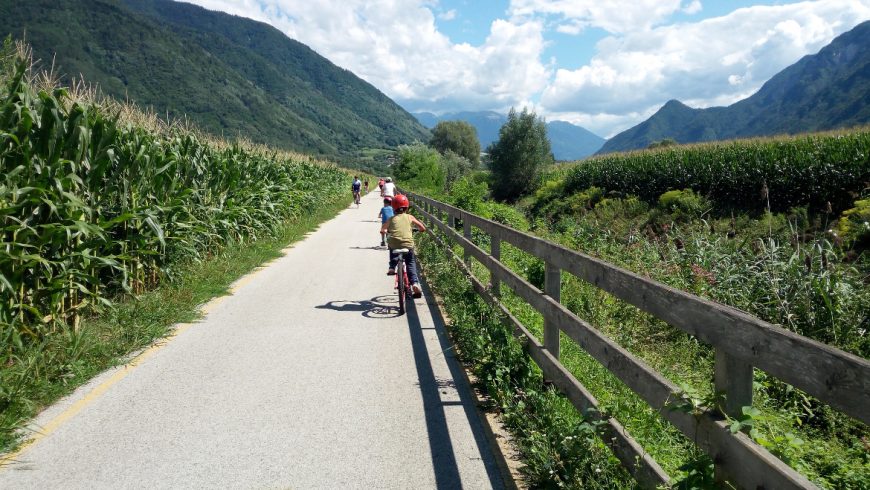 For more experienced cyclists, Valsugana offers several mountain bike itineraries with different degrees of length and difficulty. In fact, as many as 300 km of mountain bike routes are available at high altitude. Among the most challenging excursions, we recommend the Cima D'Asta tour, which leads to a wild mountain area. Moreover, Valsugana is part of the Dolomiti Lagorai Bike circuit, a series of routes along 1000 km tracked with GPS.
Hiking in altitude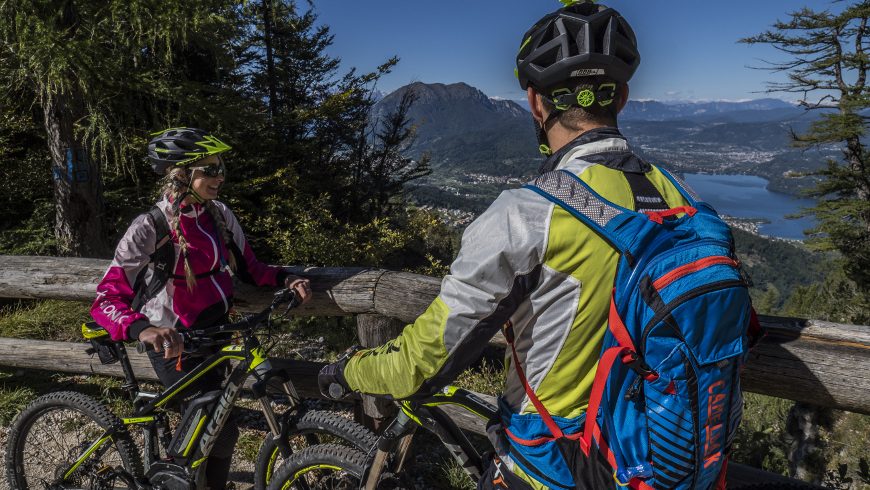 The majestic Lagorai Chain is crossed by the paths of the Società degli Alpinisti Tridentini (SAT), an association operating in the alpine province of Trento. To explore different peculiar corners of the territory, there are trekking excursions that start from an hour up to 4-5 hours of walking. It is worth discovering not only the alpine vegetation and fauna, but also military routes of the First World War. In addition, you can visit the Conca del Tesino, surrounded by the Lagorai, to discover the history of the statesman Alcide De Gasperi and much more.
Not to miss in Valsugana: Arte Sella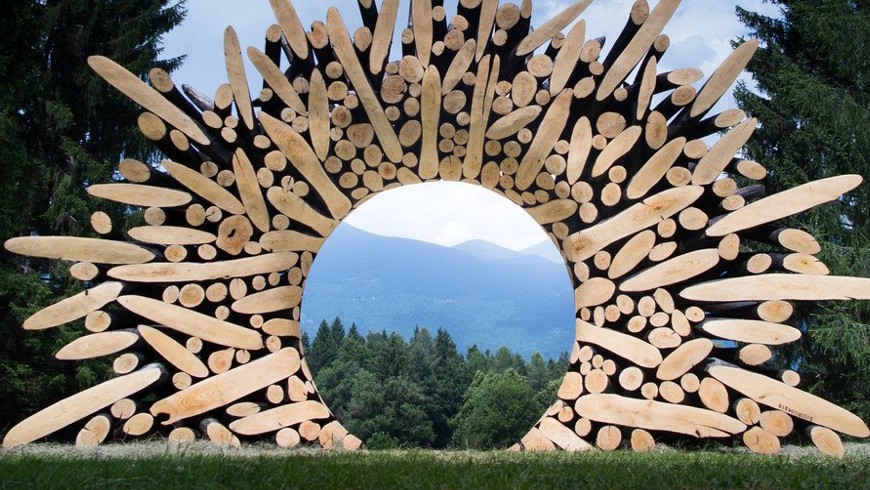 Lastly, Valsugana is also art: not to be missed is Arte Sella, a contemporary art exhibition immersed in the woods. Here you can observe incredible works created with natural materials, in the Land art style.
Refuges, Alpine huts and B&Bs
Finally, we recommend 5 sustainable accommodations to experience an alpine adventure in the name of nature at 360 degrees.
B&B Casa sul Lago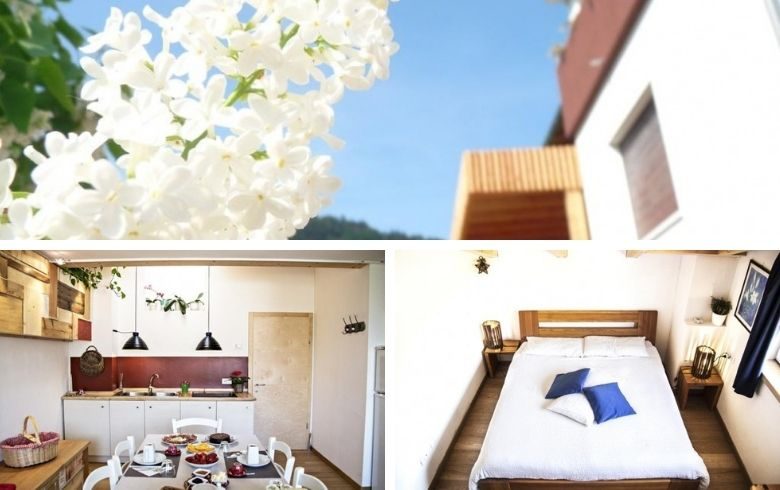 Casa sul Lago is an eco-friendly B&B located 200 metres from Lake Caldonazzo, which can be reached on foot with a nice walk. You can choose between 3 rooms with private bathroom, located on the second attic floor of the house of Alessandra and her family. You will  also taste organic/biodynamic breakfasts with local products from the solidarity purchasing group in which the family collaborates.
B&B Agritur Airone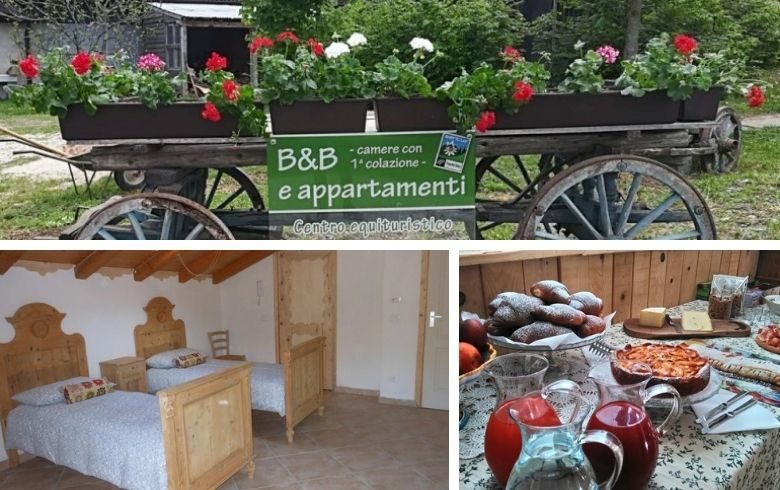 The B&B Agritur Airone offers rooms furnished in pure Trentino style, a typical breakfast both sweet and savoury with zero km products, with a particular attention to organic products. In addition, you can go horseback riding with a qualified instructor at the Airone Equestrian Centre, attached to the structure.
Masetto Egidio ECO-Agritur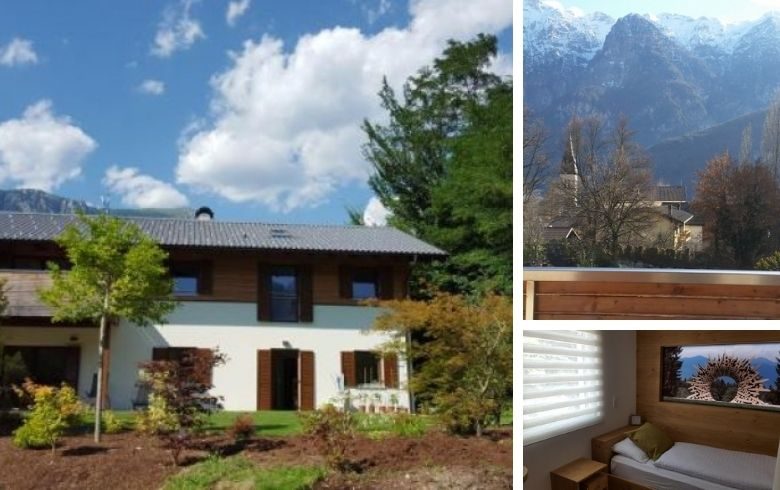 Immersed in the green woods and mountains of Trentino, next to the deer fauna oasis, the water stone museum (granite sculptures) and the cycle path of Valsugana, Masetto Egidio offers you comfort and relaxation thanks to its newly designed construction techniques. In fact, this structure is an A+ energy class that will take care of your well-being.
Odomi Maso and Maso del Fieno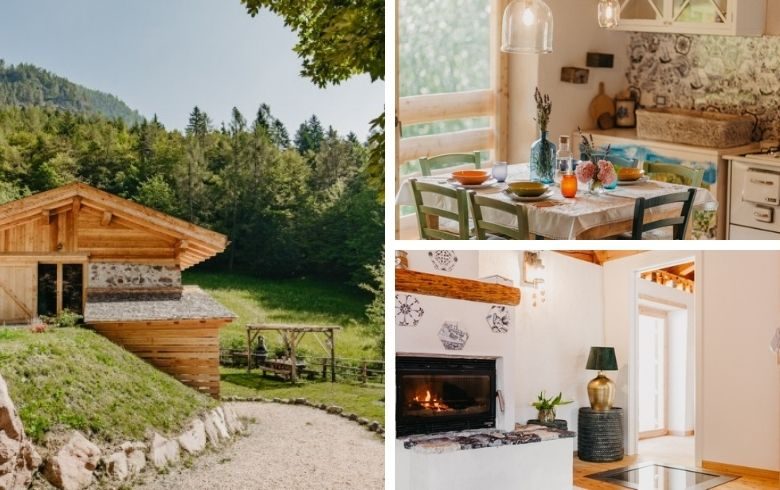 Odomi Maso, located in Sant'Orsola Terme at an altitude of 1200 m AMSL, has 7 hectares of woodland in total privacy and tranquillity. There are numerous programs of activities and excursions in various periods of the year, both for adults and children.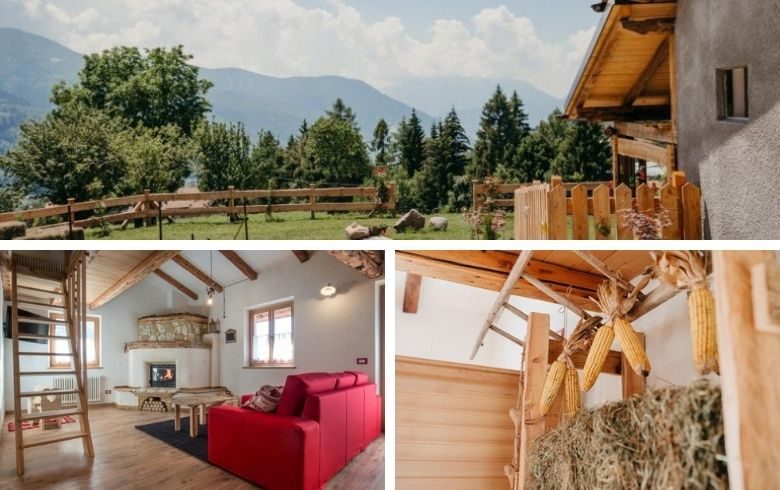 We also have another farm two kilometres away and it is called Maso del Fieno. Here the property has been restored in an eco-sustainable way, with the use of hay as a warm welcome. Furthermore, in the area you will find numerous eco-tourism itineraries: routes for hiking, horseback riding or mountain biking.
B&B Ai Marchetini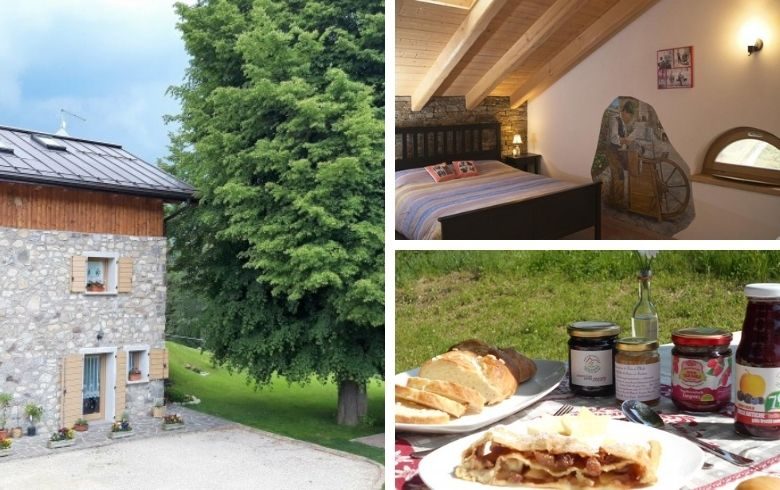 The B&B Ai Marchetini is a small structure in a still intact area in the heart of the Lagorai: the Tesino. This B&B has been completely renovated, with particular attention to the environment. In fact they have installed the heat pump for hot water and heating, all the bulbs are LED and the separate collection in Trentino is a must and well organized for many years.
Cover image: By © Matteo Ianeselli / Wikimedia Commons, CC BY 4.0