If you say museum, children begin to stir. They start imaging long corridors and large rooms where it is forbidden to run and speak loudly. Then they find out that they too love Art if the museum is the right one. A large park, for example, surrounded by forests and mountains. A stroll through nature, like that of Arte Sella, where works of art are installations that you can explore and touch, incredible objects where you can enter, compositions that make you dream and invite to play. Here is a museum that even children can not resist!
Arte Sella: open-air museum where art and nature merge
We arrive in a small valley of Trentino that is called Val di Sella, between 390 and a thousand meters above sea level, half an hour from Trento. The yellow and red leaves of the beech accompany our journey to discover one of the most picturesque open-air museums of Italy. Arte Sella is the home of natural art, the artistic movement that goes back only to the elements of the territory and of nature for their own creations. Where the valley widens, an ancient white stone hut, turned into Tiket-office and Bookshop, welcomes us. It is the beginning of the open-air museum.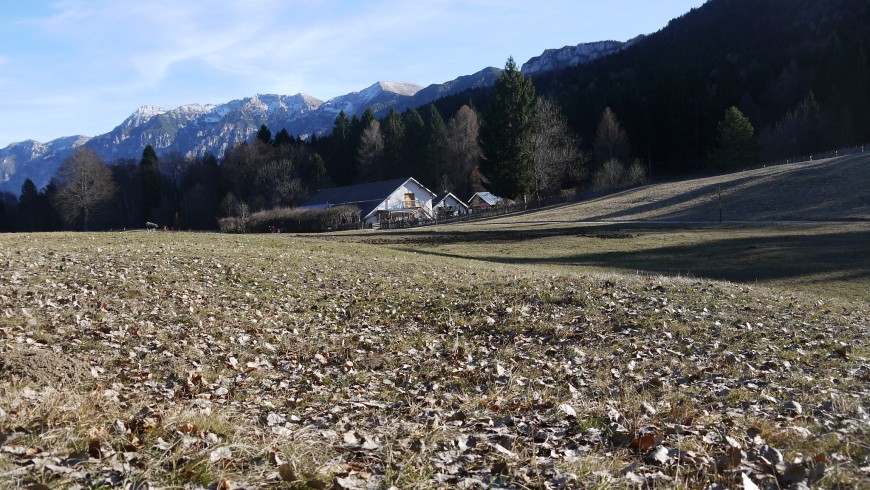 We walk listening to the crunch of leaves underfoot, and at every step we discover a new glimpse that is the background to a special work of art. 58 are the works of natural art along a distance of approximately one kilometer. Stones are turned into stone sculptures, mysterious wooden objects in which you can enter and explore other points of view. Installations with tree trunks that offer new points of view of the forest, huge wooden nests, houses that make you dream children, mazes of branches and leaves.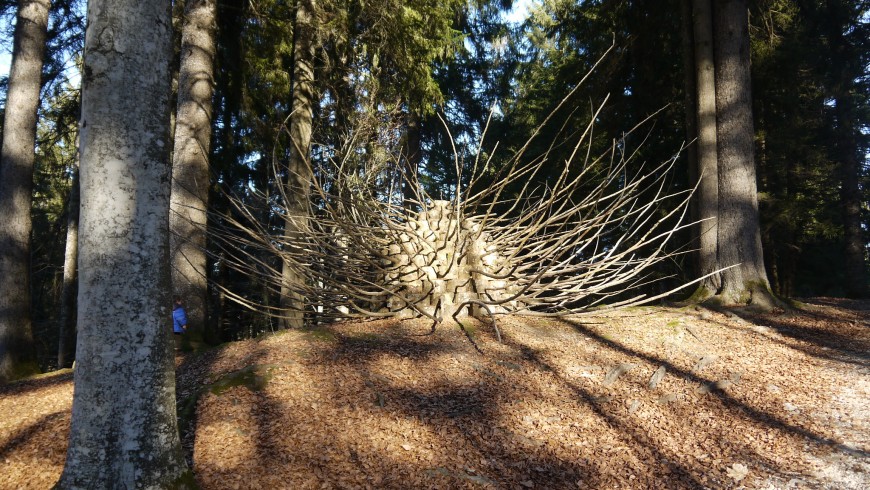 The art blends into nature and into the forest, becoming something alive and changing. In the picturesque Cathedral of Giuliano Mauri, for example, that is the size of a Gothic cathedral with aisles of 12 meters and an area of ​​1220 square meters, the 80 columns of twisted branches have inside them as many hornbeams. Only twenty years from now, the trees will become adults becoming real columns. So the cathedral of Mauri, which is the main attraction of Arte Sella, is a masterpiece in the making.
An open-air museum that makes children dream
For children is a wonderful museum. A path that makes them feel a little like Alice in Wonderland, which makes them dream about fantasy worlds and fairytale landscapes. A wonderful sculpture in which you can enter is the ship that takes them to the moon. A large wooden nest is waiting the arrival of the huge bird of prey that lives, can it be a dinosaur? Each work is a world to discover, to experiment and to explore. This museum is the most beautiful I've ever seen! – Say the children.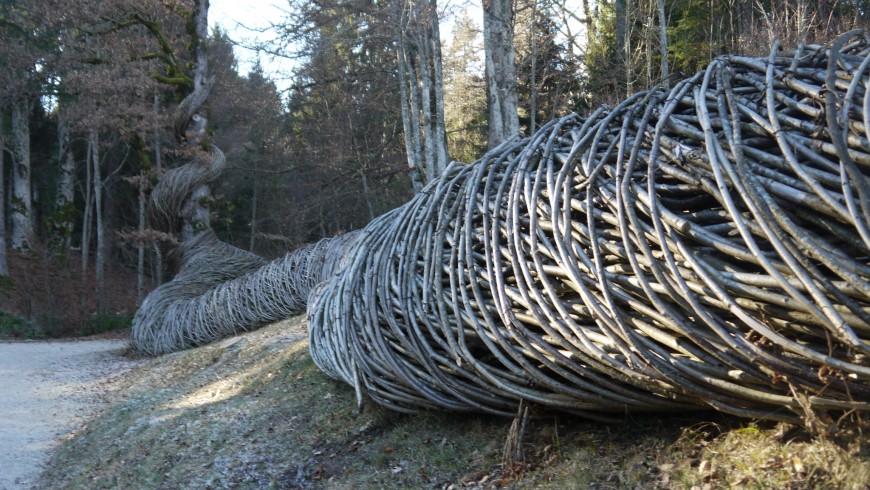 The works are hiding in the woods or climb up the sides of the valley. Surreal, almost magical. They are made of wood, rocks, earth, foliage. The artists recover what they need from the woods.
The works will change with time, following the rhythms of the seasons, they consume along with the nature and the forest. And so, they look like something alive and ephemeral, inextricably tied to the land and to the mountain.
This is why Arte Sella is not a museum but a living thing: a place of meditation, a path to learn and to play, an experience to see nature with different eyes, a place of wonder.
The Arte Sella paths of art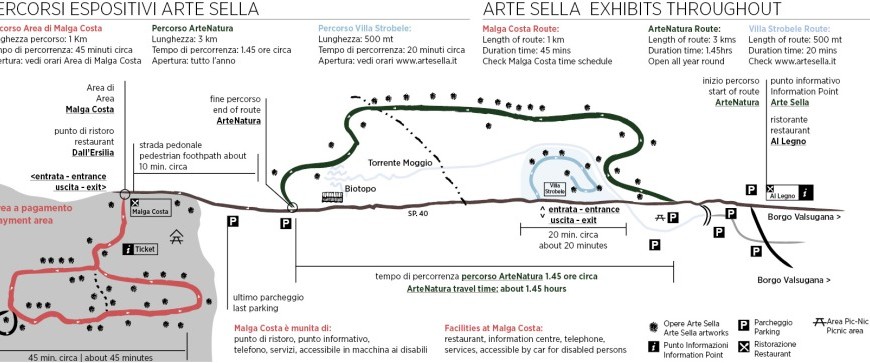 Arte Sella paths are more than one. There is the historical one, made in 1986 by a number of international artists, which today can be visited for free. It's called ArteNatura Path and is drawn in green on the map above. It stretches for about two kilometers near the Strobela bridge over the stream Moggio, in the south slope of Mount Armentera. Gian nests, or stone necklaces that could be worn by a giant, huge wooden sculptures or the figure of a wolf are some of the works to be discovered in this fragrant forest of moss and shaded by majestic trees.
The second path, perhaps the most impressive one, starst from Malga Costa, a rural building that once was used by shepherds, and from there develops in the woods of the Val di Sella. The Malga Costa path, traced in red on the map above, is shorter than that of Art Nature but punctuated by more than fifty magnificent works of art. This second path, which is accessed by paying an entrance fee, is released in the two thousand years. It hosts amazing works of stone and wood, and the magnificent Vegetable Cathedral of Giuliano Mauri.
Finally, you can visit Villa Strobele and its garden to admire other works of art and discover the place where, in 1986, by a group of local artists and visionaries the idea of ​​Arte Sella came to life.
Sustainable tourism in Valsugana
In Valsugana you do not live only by art. For those who want to visit it, their holiday can only be characterized by nature, sport and good food.
Those who love cycling can ride on over 80 km of cycle paths between Trentino and Veneto. In the two lakes of Caldonazzo and Levico, that are  between the cleanest in Italy, you can practice swimming, canoeing and sailing, but you can also relax on the beaches, many of which are also equipped with many games for children. Those who prefer hiking can discover mountain huts, where children can also "adopt a cow".
In Strigno, a few kilometers from Arte Sella, you can stay in a beautiful and eco-friendly farmhouse, built of wood and clay. BLUM offers comfortable rooms with a private bathroom and terrace, and good organic breakfast.