Sigmund Freud fell in love with this Alpe Cimbra edge and used to go on holiday there. We retraced Freud's steps and discovered landscape, tradition, flavours and green experiences not to miss in Lavarone.
Freud considered holidays as a sacred moment of his life. The well-known Austrian psychoanalyst rejected the well-paid requests of his patients and used to travel to Italy in order to discover new landscapes and points of view. He loved mountains, he visited the entire region of Trentino, but his favourite destination was Lavarone. Among the most beautiful conifer woods and the crystal-water lake, the founder of psychoanalysis spent his holidays three times. During some "bright days" he has also written one of his most important work called the "Gradiva".
Freud was attracted by the unspoilt nature of Cimbrian Highlands and from its silence. He used to organize dinners, leisure time, walks in the woods, hiking and swimming in the Lavarone lake.

Nowadays Lavarone is not so different from the little mountain town that Freud known. There are little more than a thousand inhabitants, Lavarone is formed by a set of localities that they used to be a group of country houses. Serge Mucheloni paints tell the stories and traditions of Lavarone and now they are exposed to the municipality house of the town.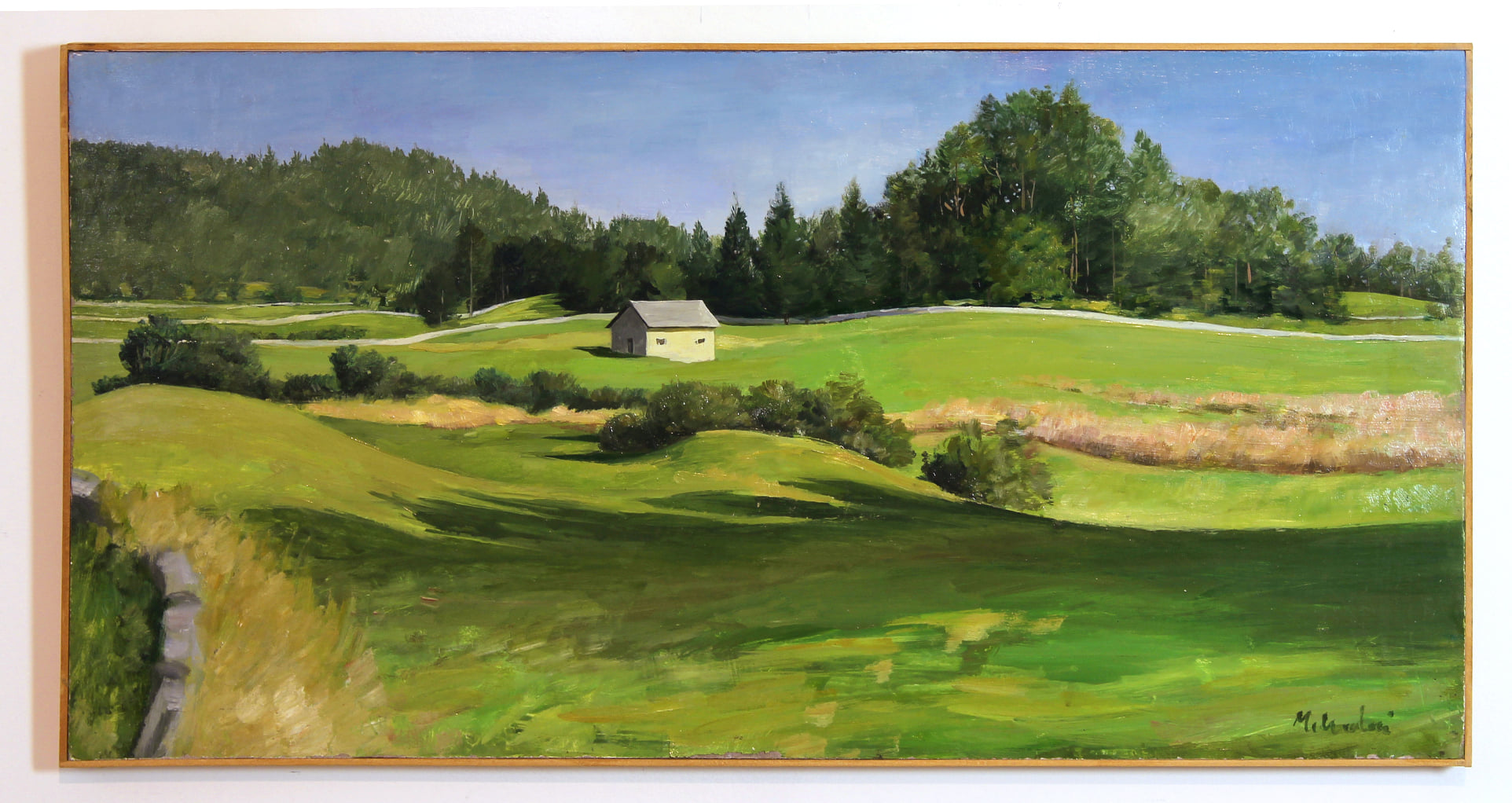 A few days ago, Lavarone has become part of the Alpine Pearls, a set of destinations that encourage sustainability, slow transport and regional Alpine tradition. As Sigmund Freud 100 years ago, you can still enjoy a quiet holiday in the mountains, surrounded by nature, swimming in the lake, and go for a walk in the woods.
Do you want to discover the natural beauty of Lavarone? Here there are 7 green unmissable experiences in the heart of Cimbrian Highlands:
1. Walking in the woods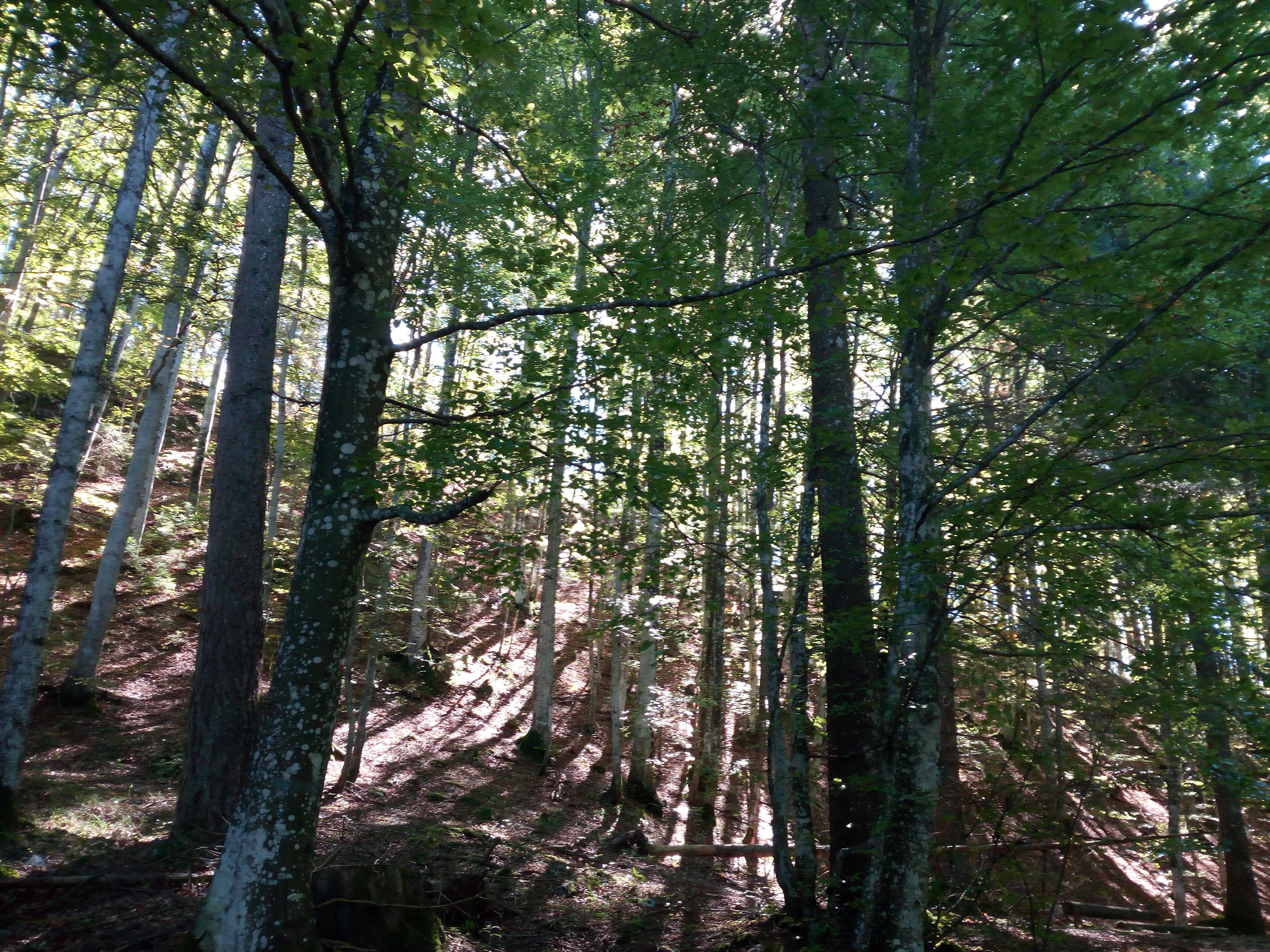 Walking in the woods is good both for your body and your soul: it improves your mood and drives away negative thoughts. Forest bathing is a new trendy experience. In the Cymbrian Plateaus, woods are amazing and you can walk on several paths, suitable both for families with children and expert hikers.
Among the easiest paths that will melt your heart, we recommend you:
The Trees' Breath: a natural and artistic path, similar to the Arte Sella one. Walking in the woods, you can admire wooden sculptures and other artworks.
The Springs Path: it's an ancient path used by pastors to water the cows. Here you can admire six fountains and crystal-water springs.
Chimneys walk: located very close to Belvedere Fortress, it is a short excursion between Nature and History.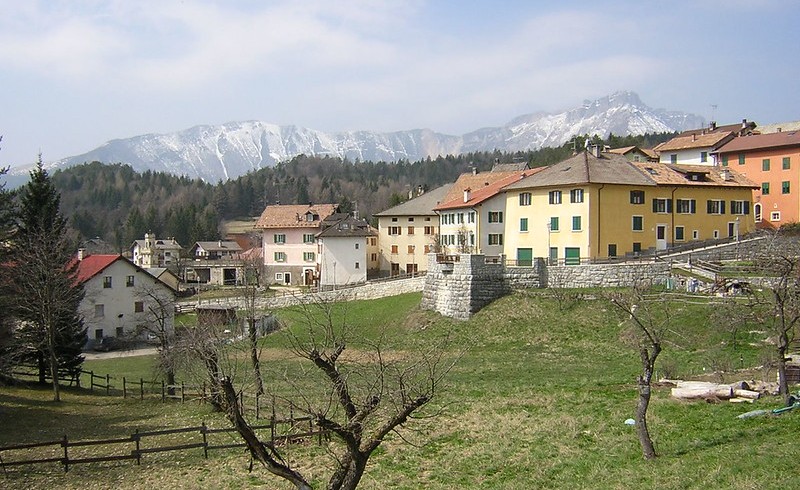 For expert hikers, we suggest:
Vigolana Cornetto: 2.060 metres above the sea level, in the middle of Southern Limestone Alps
Becco di Filadonna: a natural spectacle that you can also admire from every single corner of Lavarone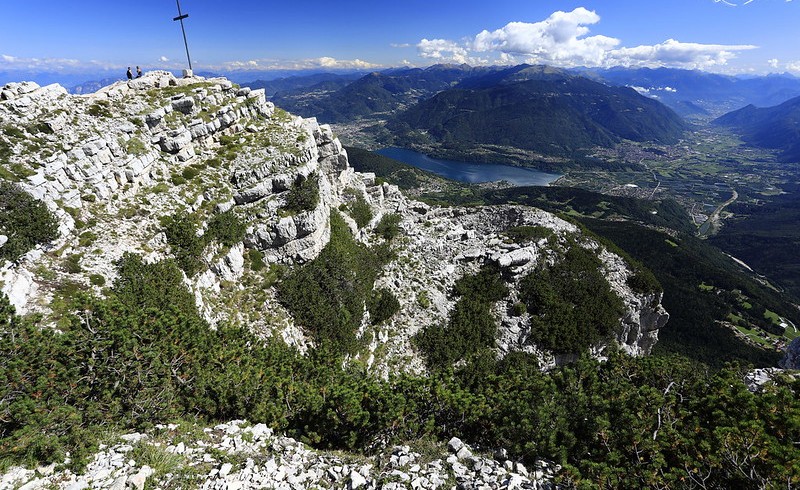 2. Discover the ancient border between Austria and Italy, learning about the Great War
Near Nicolussi, you can walk a short path and reach the ancient Belvedere Fortress. Once, it was an Austro-Hungarian fort and nowadays it was converted into a First World War Museum. Form its strategical position, there's a panoramic view on the Astico Valley, where once there was the border line between the ancient kingdom of Italy and the Austro-Hungarian Empire. The fortress is in good condition and it's possible to visit it inside with an expert guide (for timetables and prices check this link). That's a wonderful journey in the History of this Plateau that was a Great War battlefield.
Moreover, Belvedere Fort is a step in the route so-called 100km of the forts. It's a bike route for those who love mountain bikes. It is divided into 3 ring circuits. You can ride and enjoy the mountains and history.
3. Taste local honey
In Tobia, near Gionghi, there is a honey paradise: The House Museum dedicated to Bees and their nectar. From pollination to honey jars: a guide will explain to you all secrets about the efficiency of those little insects that are so important for the environment and for human life. What's more, the House of Honey also offers activities for children and schools. You can taste several honey varieties and learn something new.
4. Relax on Lake Lavarone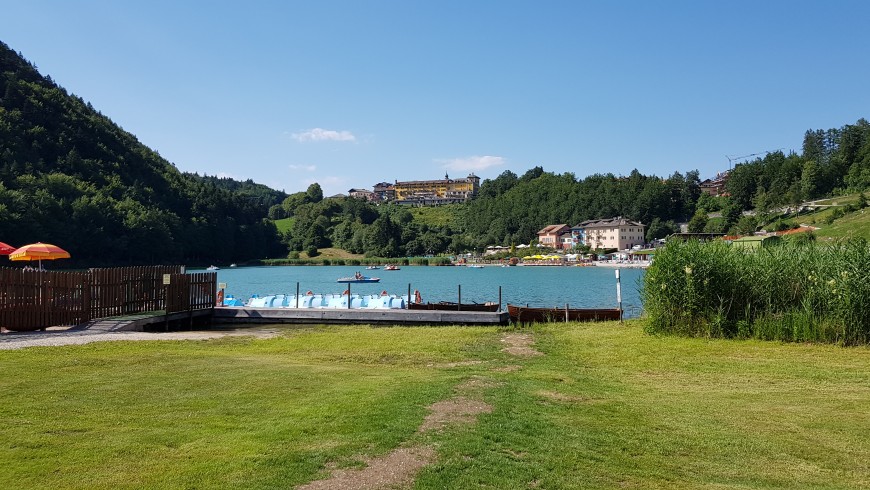 The main attraction of Lavarone is certainly its famous lake, that also has won an Italian award for its clean waters this year. It's a perfect destination for those who need to take a break and swim in its water to recharge their batteries. During the winter season, the lake turns into a big ice-skating rink, surrounded by a magical snowy landscape.
Not everyone knows that the lake is not the only green area to relax. Indeed, in the village of Cappella, there is an enormous playground, called Palù Park. An amazing green area complete with several rides for children. There is also a skate park and during the summer kids can also jump on trampolines.
5. Enjoy Vezzena cheese directly from the "malga" to the table
In Cappella there is an ancient cheese factory of the Highlands and Vezzena, which produces high-quality cheese and has the Slow Food certification. Some of their products are organic and everything is km 0!
This cheese factory is special because it often organizes events in the afternoon or evening to explain all the secrets and phases to make excellent cheese. During these events, you can feed cows and taste the most famous cheese of the Plateau: the so-called Vezzena di Lavarone. If there are no events, you can also book a special reservation to visit the entire cheese factory. Help this local company and taste their organic products.
How to make cheese – Photo by Camilla Tecchio
A calf during the dimonstration of the cheese factory – photo by Camilla Tecchio
Milk a cow – photo by Camilla Tecchio
6. On the snow in Bertoldi
The ski lift starts in Bertoldi, a small village between Azzolini and Gionghi, and it ends in Malga Laghetto or Vezzena. Lavarone offers more than 30 km of ski slopes in a suggestive ski area. During the winter, there are plenty of skiers that love sports and shelters or cabins where to take a break and taste local Trentino dishes. The most famous ski slope in the area is Avez del Prinzep, a large and long downhill surrounded by fir trees. Indeed, here you could admire the highest white fir tree in Europe, but last autumn it was cut off by a gust of wind.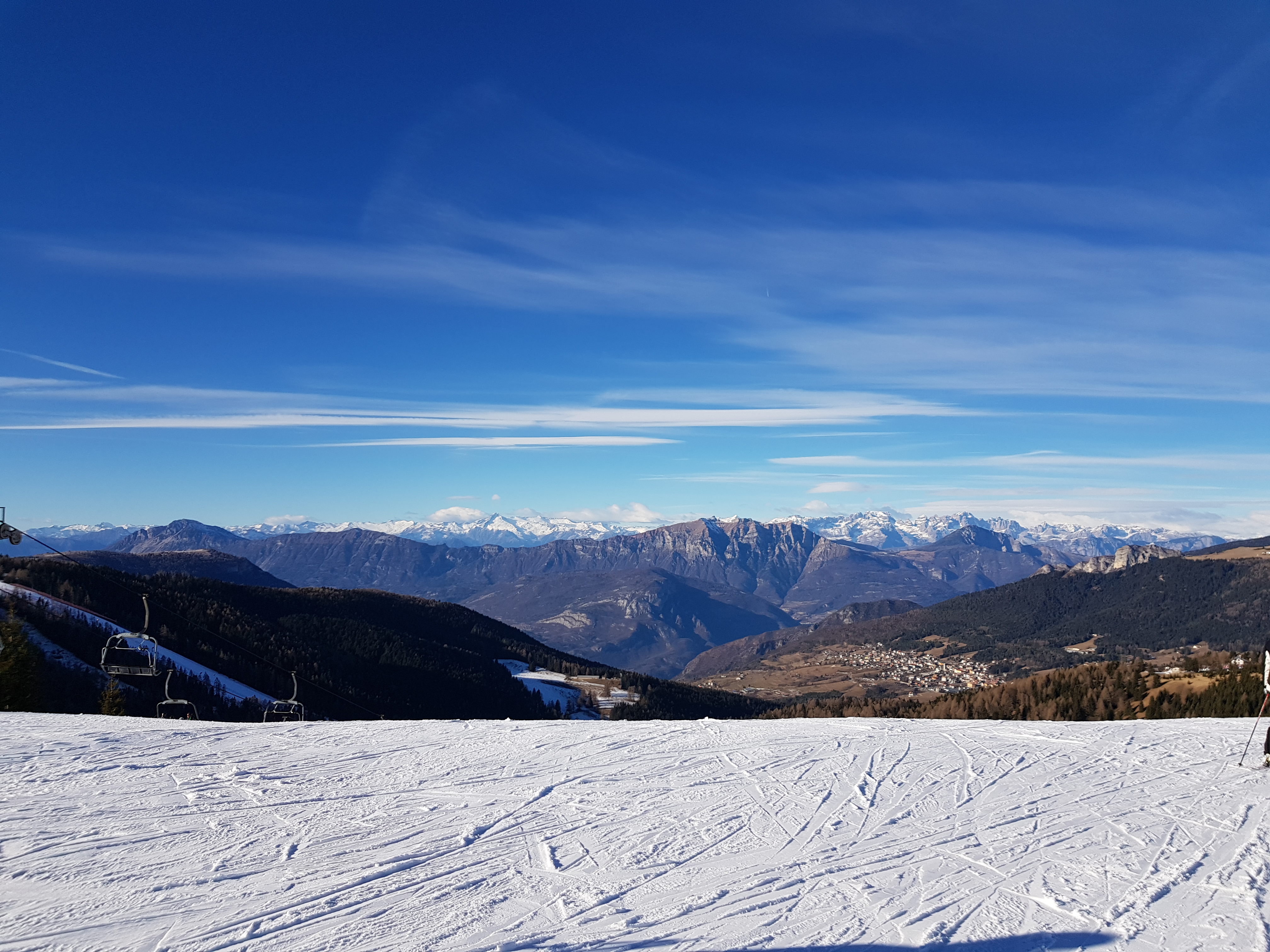 Photo by Pamela Saunders via Flickr
Tablat slope, Lavarone – photo by Camilla Tecchio
In Lavarone there are also attractions for those who do not like so much skiing. For example, the slope of Millegrobbe is perfect for those who prefer cross-country skiing.
During the summer, Bertoldi's ski lift and its Tablat slope turn into a fantastic Bike Park Lavarone, for those who love adventure and want to try an adrenaline rush in mountain bike.
7. Green accommodation
Slow life in the mountains is better if you sleep in a small family-run accommodation, in a mountain pasture surrounded by woods or in a characteristic sustainable Bed&Breakfast!
In Nosellari small village, Mignon Hotel offers a breath-taking view, it is near wonderful green meadows where several chamois families live. The hotel provides every kind of comforts for its guests, especially juicy Trentino traditional dishes.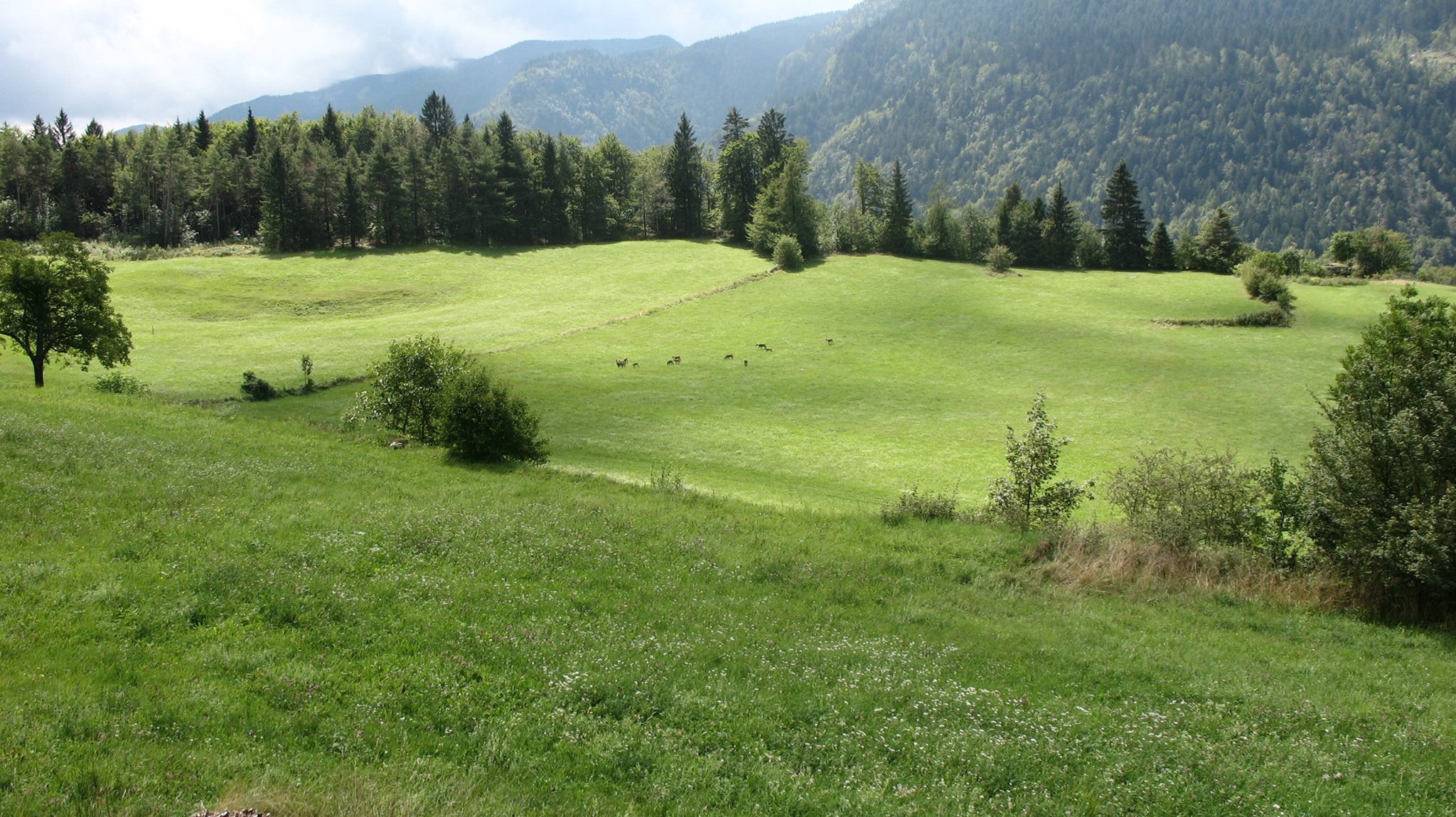 What are you waiting for? Book your stay in the mountains with Ecobnb and discover Cimbrian Highlands and Lavarone.
Cover image: Becco di Filadonna from Lavarone, photo by Tommaso Croce on Flickr