Croatian pristine coastline is sure to surprise you with more than 1,000 islands. Among these, some are very popular, like Hvar and Brač, some are small and uninhabited, but all of them are beautiful and perfect to suit all tastes. If your ideal destination is one of the far from the crowds, lesser-known islands in Croatia, discover our favourites: 6 peaceful islands off the beaten path.
Lastovo island. Source: Lastovo nature park
Island Iž
Island Šolta. Source: Šolta tourism board
Sustainability and friendliness on Rava island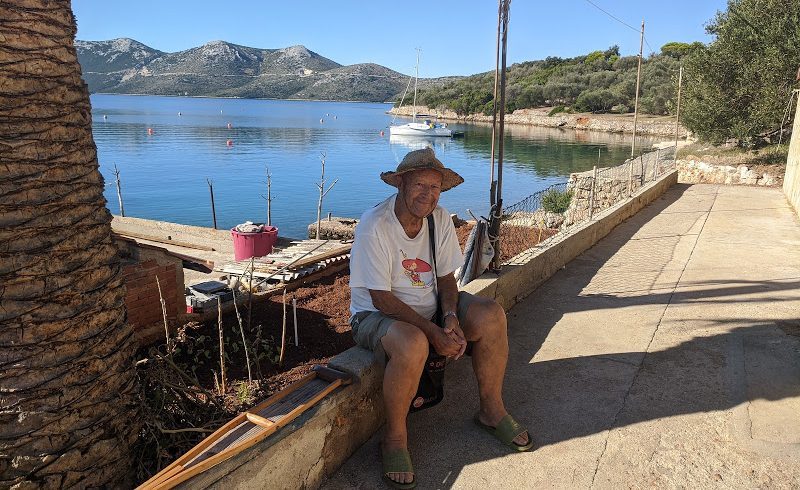 The first of our lesser-known islands in Croatia is Rava, a small island in the Zadar archipelago, nestled between the islands of Iž and Dugi Otok. It can be reached in about 2 hours by catamaran or ferry from the city of Zadar. This flourishing island features thirteen wonderful and sheltered bays and over 15km of coastline. Here, you can experience a truly sustainable lifestyle in Rava's two small villages, Mala Rava and Vela Rava, and meet the friendly, inspiring residents. Make sure to taste hand-made local products, better still if in a charming tavern (or Konoba), surrounded by olive and pine trees and pure crystal blue sea.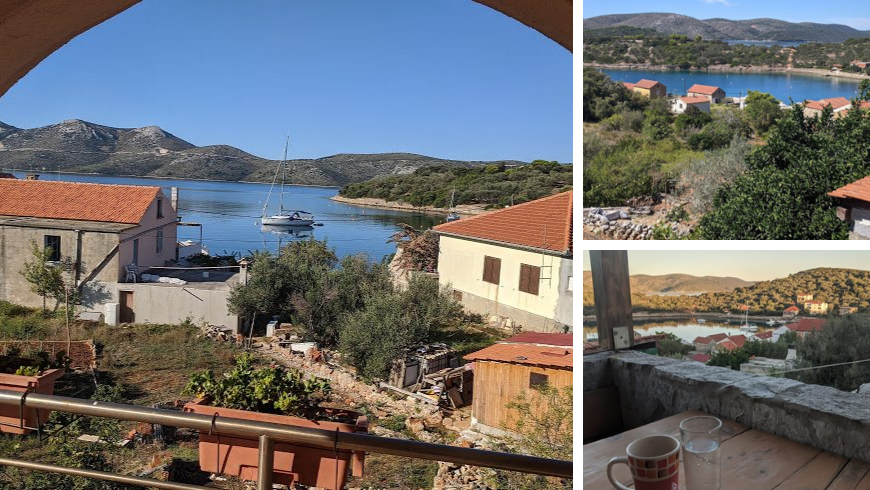 Colorful and laid-back vibes on Island Iž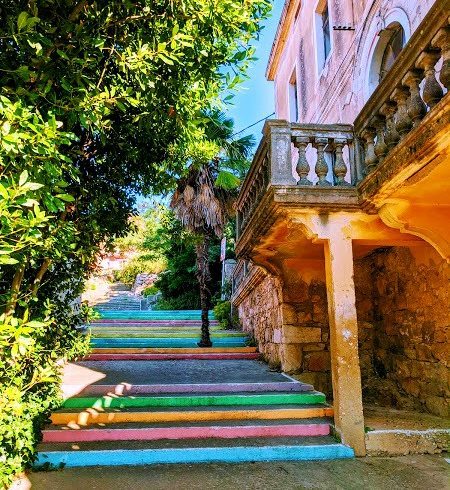 Another gorgeous island in the Zadar archipelago is colorful Iž, located between the islands of Ugljan and Dugi Otok. The island houses two charismatic villages, Mali and Veli Iž, respectively a fishing port and a haven for holistic retreats. You will find many hiking and cycling routes, all offering breathtaking scenery. Iž will welcome you with its unspoilt lush nature and its peaceful atmosphere, allowing you to take an unhurried, relaxing break from everyday stress.



Sports and delicious cuisine on Šolta island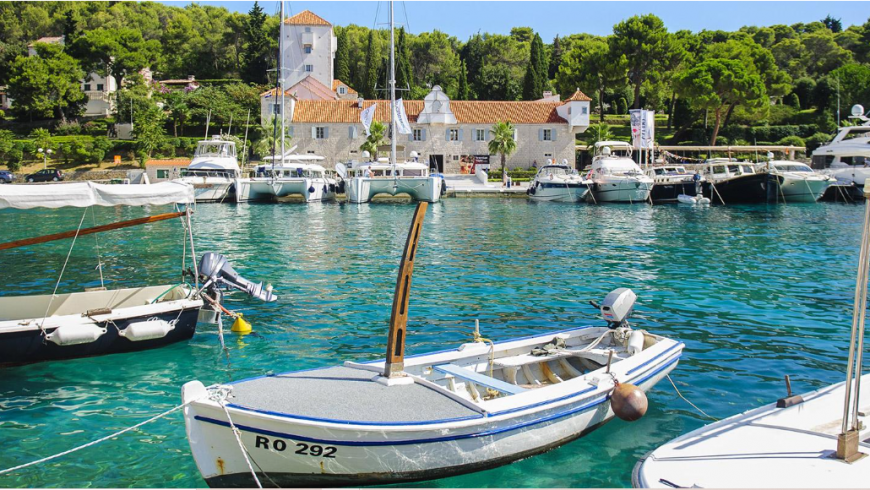 The island of Šolta is located near Split, and it's efficiently connected to the city through multiple ferry lines and a speedboat line. In less than an hour ride through the crystal-clear sea, you will get to this gorgeous island, a true treasure for boaters, hikers, and cyclists, but perfect for scuba diving and sea kayaking as well. Make sure to taste some delicious local specialties! Discover the local extra-virgin olive oil and mouth-watering desserts such as carob cakes, fritters or paradižot, and accompany your heavenly meal with the famous Dobričić red wine, made from indigenous island grapes, making it a unique wine variety in Dalmatia.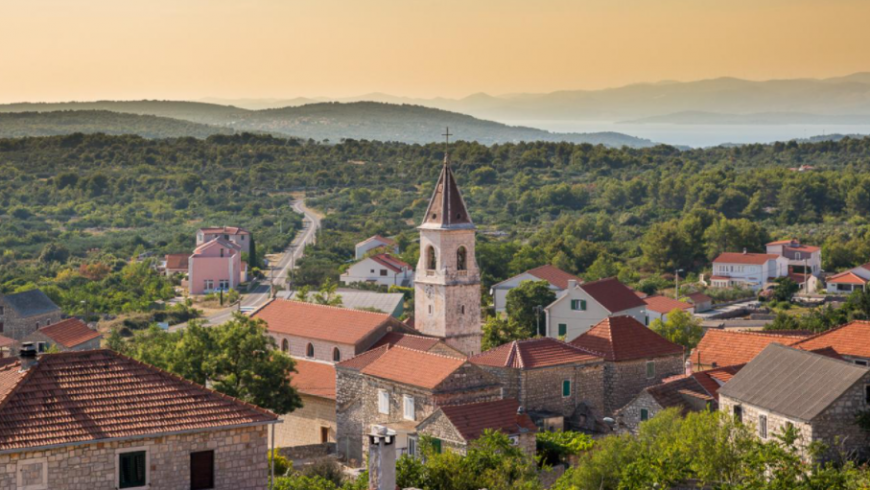 Source: Šolta Tourism Board


Eco-friendly accommodation on Šolta island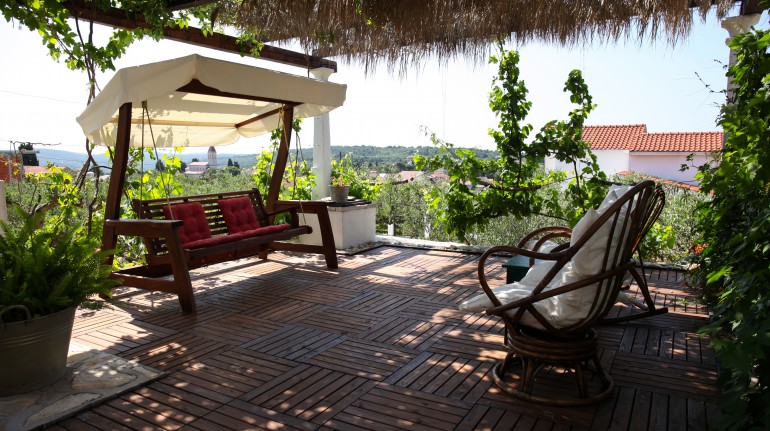 Bee the change you want to see in the world. Yes, you read that right! Spend a night in Tvrdic Honey eco Apartments, and discover this ecological, plastic-free accommodation, which follows a zero-waste approach and features a beehive and an organic "U pick garden". You can learn all about the local island lifestyle, traditional cuisine, and even honey recipes! Indeed, you can visit a real beehive, join the beekeeper at work, and learn how to make your own honey.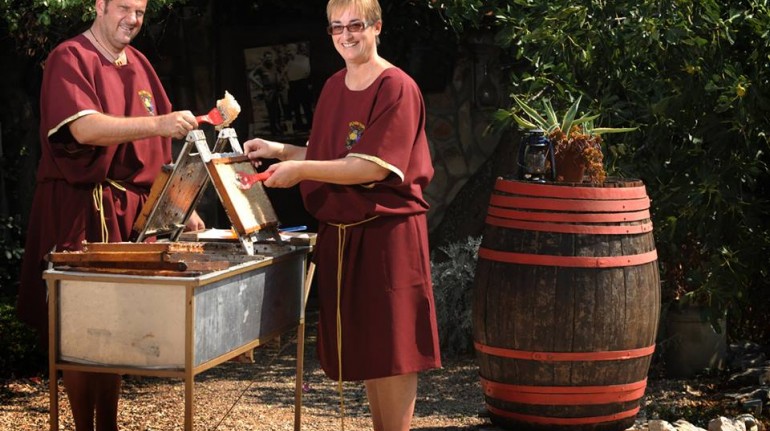 Peaceful and car-free island Silba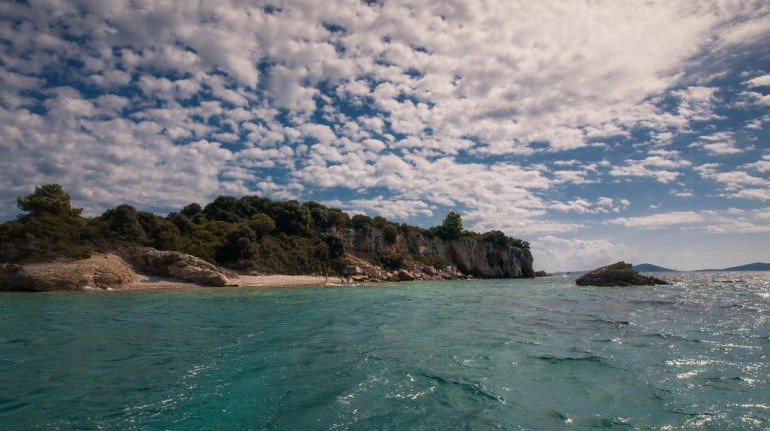 Take a ferry from Zadar or the town of Mali Lošinj and discover the silent beauty of Silba, an island in the Zadar archipelago. Don't forget to leave your car on the mainland, because on Silba, also known as the pedestrian island, cars are not allowed. The most significant attraction is Toreta, a hexagonal tower with an external spiral staircase. Legend has it that it was built in the 19th century by captain Peter Marinić, as a memory to sorely missed love. On the island, you will be filled with a sense of freedom of the body and spirit. 


Toreta
Eco-friendly accommodation on Silba island
You will not find hotels on Silba. However, you can enjoy the locals' warm hospitality at Silba Eco Otium, a pet-friendly B&B, offering delicious breakfast with smoothies and organic local products. All rooms and apartments are charming and comfortable, and there's a spacious garden, perfect for yoga lessons.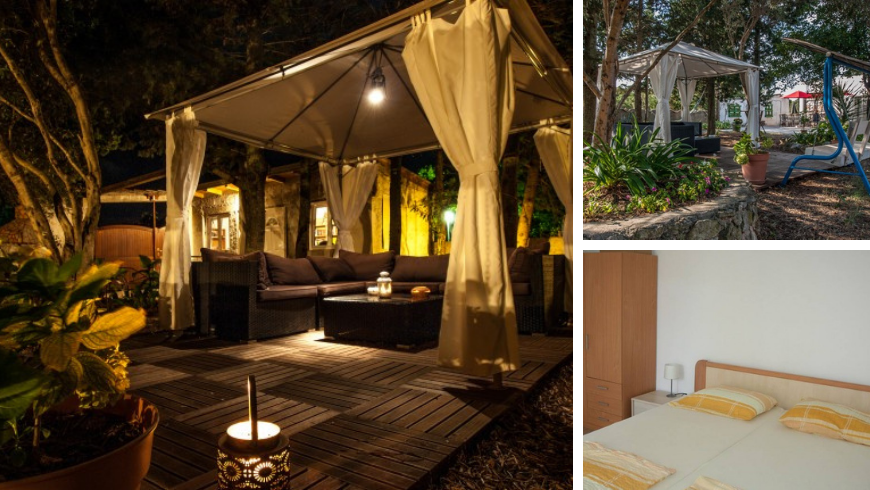 Pure nature indulgence on Lastovo archipelago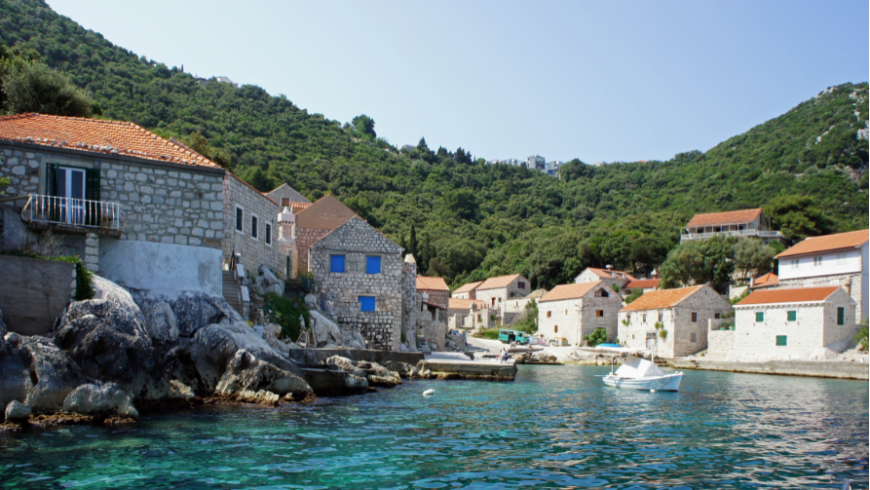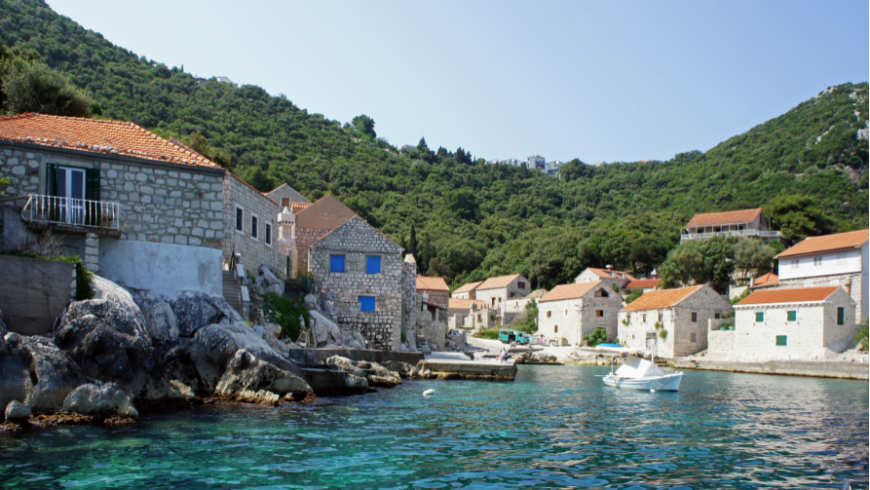 The Lastovo islands are a part of the outer group of southern Dalmatian islands, near the island of Korčula. The 46 islands that make up the archipelago are among the sunniest islands of the whole Adriatic Sea. In 2006, the Lastovo archipelago was declared a nature park. This makes it the perfect destination for an undisturbed retreat in nature, combined with activities such as cycling, hiking, diving, and stargazing, or visiting the numerous viewpoints and stunning lighthouses.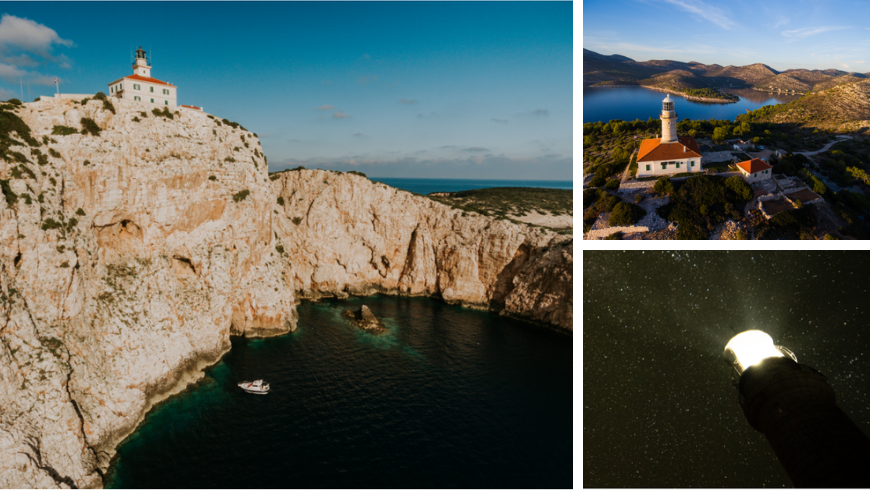 Amazing landscape on Drvenik islands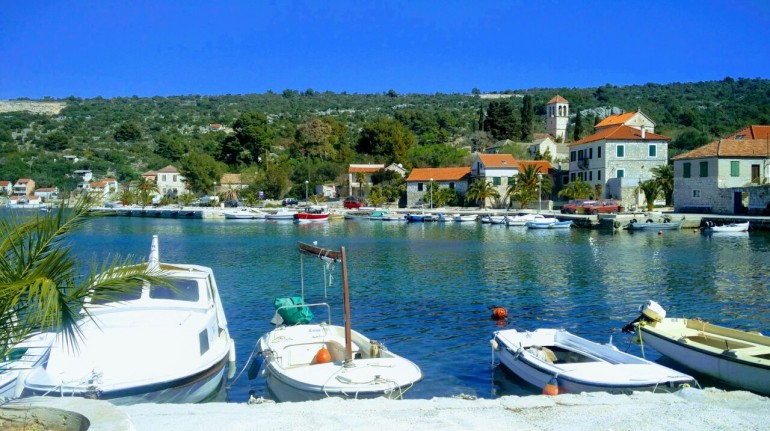 Drvenik Veli and its smaller brother, Drvenik Mali, are two hidden pearls in the cluster of Middle Dalmatian islands. They are well-connected with the fascinating town of Trogir and easily reachable by ferry. Both of them are renowned for their flourishing typical Mediterranean vegetation, sandy beaches, and incredibly clear blue lagoon. A true hidden gem for a special, unforgettable vacation!

Drvenik Mali. Source: wikimedia
Drvenik Veli. Photo of b.roveran on wikimedia
Eco-friendly accommodation on Drvenik islands
Live like a local at Holiday home Paronda. A peaceful house with sunny, spacious rooms and a fully equipped kitchen. This accommodation is child and pet-friendly, with an organic garden in which you will be able to pick fresh vegetables for your organic supper.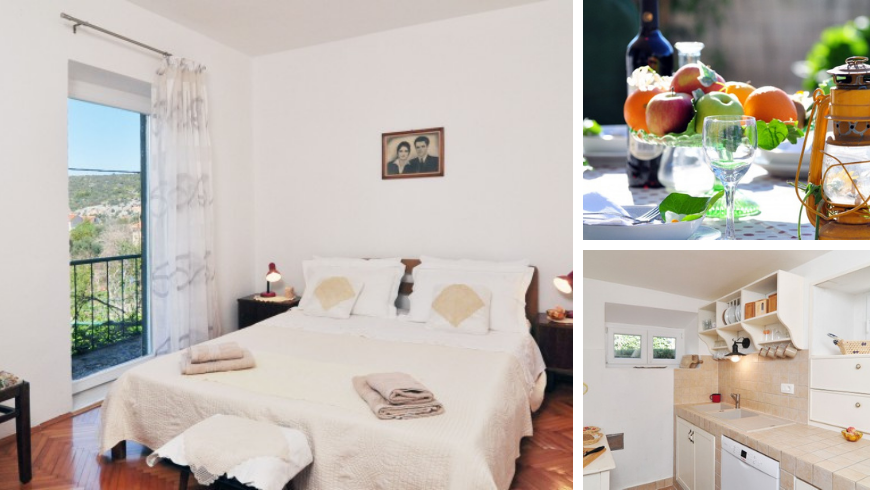 Don't settle for the most popular and touristy destinations. Choose the best for your holiday and discover the mesmerizing, lesser-known islands in Croatia!
Cover image: Šolta Island. Source: visitsolta.com