According to recent studies, being in touch with nature, even for a few hours, has several benefits on our mental and physical health.
The study, carried out by researchers at the University of Exeter in the United Kingdom and published in Scientific Reports, involved about 20 thousand people who spent some time in contact with nature. After a careful analysis of the results, it was found that all those who had spent at least 120 minutes a week in nature, had psycho but also physical improvements. That's a thing we all should do: from 10 to 60 minutes per day are enough to start noticing relevant results.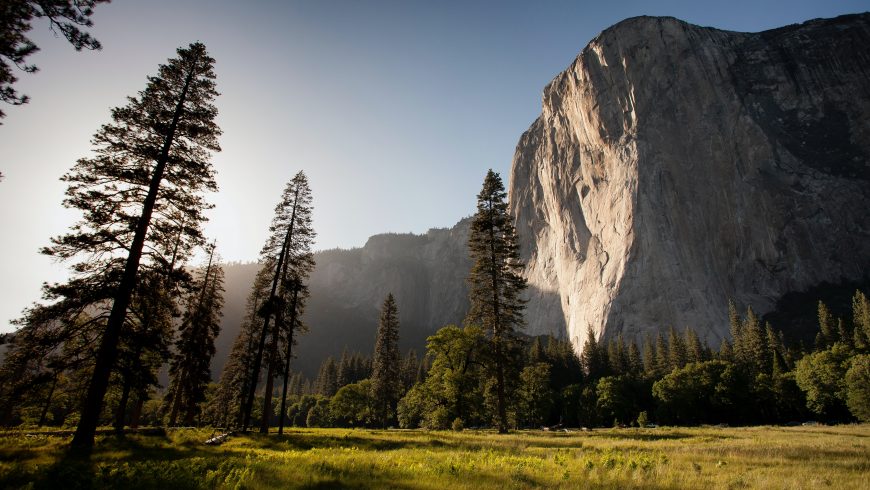 10 ideas for your next escape in Nature
Boosting both your mood and your attention span are only two of the main benefits of being in contact with nature. So, why don't you start planning your eco-vacation? Here you are, 10 special eco-friendly locations where you can relax and switch off.
1. Here you'll sleep on a bed of straw, in an oasis of biodiversity
In this magnificent bio-farm in the province of Lecco, 40 km from Milan and 20 from Como, you can enjoy a holiday in the unspoilt nature of a WWF oasis for biodiversity. The ancient village offers you the chance to sleep on a bed of straw or in a room immersed by the colors of the peonies. In the bio-tavern you can also enjoy local and vegan menus.
2. Live a vegan experience
Discover this organic and vegan farm is the right place. As a matter of fact, you will be immersed in the enchanting landscape of the hills of Recanati, in the Marche region. You can also enjoy delicious outdoor lunches based on organic and local products.



3. Find some relax in a botanical garden
This is a charming residence from 1500. Here, you can find twenty thousand square meters of botanical garden. Also, this facility reduces energy waste, uses eco-friendly cleaning products and saves rainwater. There's also a special spa, with a particular kind of aloe, biologically grown by the owner.



4. Here you can enjoy the atmosphere of a typical farm
A beautiful farm in the ancient village of Premione, surrounded by the nature of the Adamello Brenta Nature Park, in Trentino. As a matter of fact, this wonderful place boasts two beautiful panoramic terraces, a living room with fireplace and safe parking for bikes.



5. Perfect for those who want to experience a wellness holiday
If you want to get away from everyday stress and look for a wellness holiday to relax, this hotel is suitable for you. It is, in fact, characterized by nature and tradition. They also give the chance to organize excursions in South Tyrol.



6. Live an experience in an ancient farmhouse
In 2011 Cascina Rodiani was born. It's a hotel with low environmental impact. In addition, it is located on the top of the Mount Drezzo, surrounded by a magnificent hilly landscape, within the Spina Verde Regional Park of Como.



7.  Stay in a village surrounded by the mountains
Sagna Rotonda is an eco-sustainable village, located in the unspoilt nature of the Piedmont mountains. Initially it has been abandoned for years, however, it was subsequently recovered in an eco-friendly way, taking into account the historical value of the ancient buildings and adding new eco-friendly energy sources.



8. Unforgettable Glamping in Tuscany
Near the Mount Amiata, in the unspoilt valley of the Fiora river, there is this small farm, which is a glamping center. As a matter of fact, Podere di Maggio is an organic farm surrounded by a fabulous landscape, in one of the most beautiful areas in Tuscany.



9. Enjoy some relax with a sea view
This accommodation is just 8km away from Noto and 450 meters above the sea level. What's relevant is that here you'll find silence and inner peace, thanks to its sorrounding environment. So, forget about the chaos of the tourist destinations. On the contrary, enjoy a unique panorama of the Mediterranean and the Ionian Sea right from your balcony.



10. Try the tasty organic food
Settecentoalberi is a beautiful organic farm, surrounded by a large garden full of trees. It is located 2km far from the center of Noventa in Piave and also, it is only 22km away from Jesolo. All rooms are furnished with natural materials and have wooden floors with a private bathroom. In addition, they offer cooking lessons to learn something more about the local tradition.



We gave you the chance to discover some beautiful places, all around Italy. Places where peace and silence are the main elements. Which one do you think will be your next destination? Book a stay and tell us everything about your trip!
Cover photo: Riccardo Chiarini via Unsplash