There is a very special place in Liguria, a magical location that feels like freedom. On the banks of a stream, you can experience a natural vacation, where you can rediscover the beauty of the essential, the pleasure of lying in the sun, reading a good book when it's raining outside, walking barefoot in the green.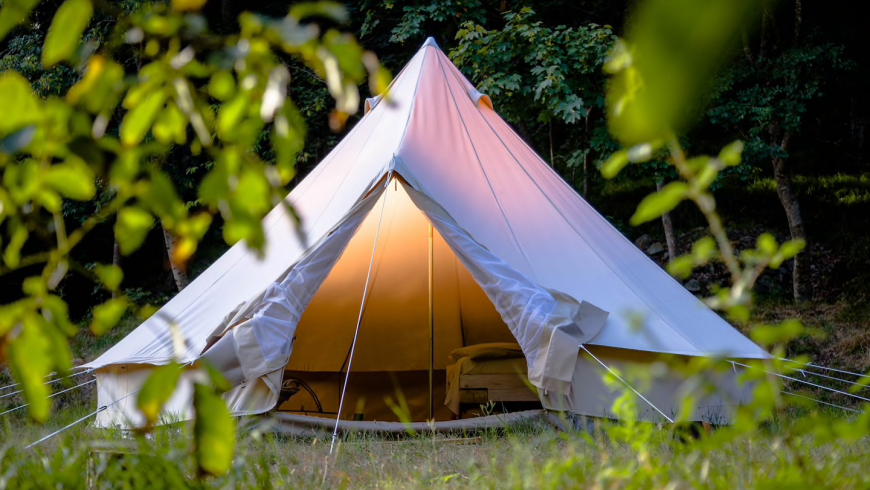 Here you can sleep in one of the two white circular tents, made of cotton with wooden platforms that can each accommodate up to 4 people. But perhaps defining them as tents is an understatement: a surface of 25 square meters furnished with few pieces of furniture, original Moroccan and Syrian carpets, fine fabrics and comfortable cushions, for a natural and romantic atmosphere. The light architecture has been chosen both to respect the environment and to make you experience outdoor spaces to the maximum: everything is an invitation to rediscover a connection with the earth, the sound of the river flowing, with the surrounding trees and rocks.


There is also a natural SPA: in the garden surrounding the tents you will find a beautiful and romantic bathtub, inside the wood-heated river water, perfect for a deep refreshment for your soul. You will be able to savor the joy of a bath without borders, under the stars or by day, alternating it with the fresh waters of the river, right where it seems to form a pool: a very particular and natural calidarium-frigidarium system.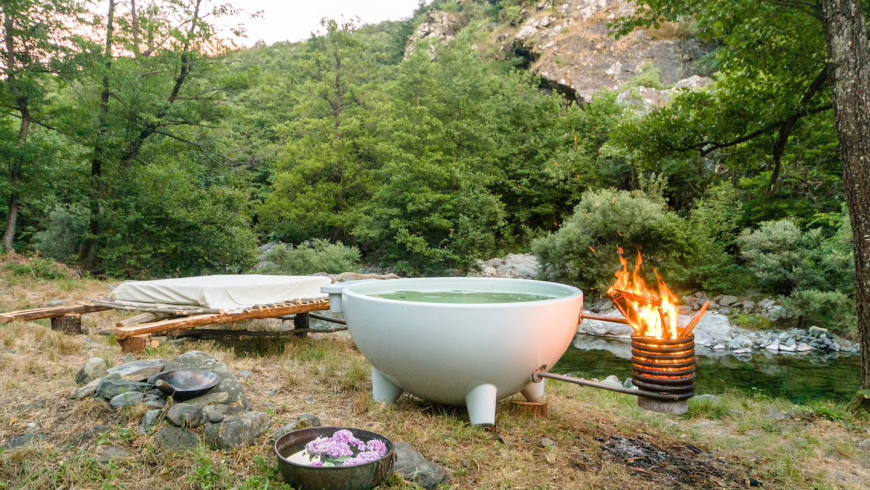 But this location is not only perfect for trying an unforgettable glamping experience, in this idyllic setting where nature and simplicity surround you, you can also organize small events such as ceremonies and weddings, with a maximum of 25 guests, and experience all the charm of a party in nature, in a place outside the ordinary where everything is simple, but always cared for in every detail. The location is also available for yoga retreats, which can also include the use of a hanging tent, and if you think about it, is there a better place to do a yoga retreat?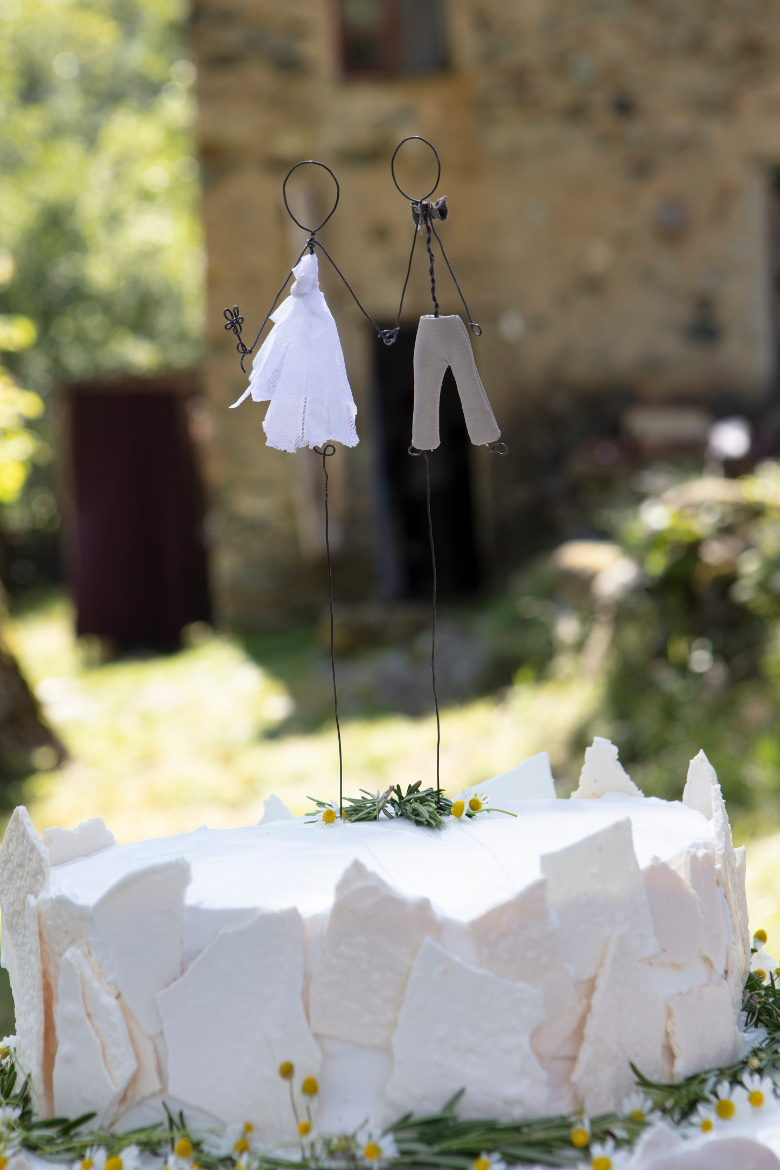 Around, a little-known Liguria to be discovered. We are in the municipality of Tiglieto, which is part of the Beigua nature park, a territory to explore on foot and by bicycle through the countless routes that pass through the hills that separate the sea and the Ligurian mountains.