Are you searching for a quiet place to attend or organize yoga retreats, music, or cooking workshops? Do you like picking mushrooms or learn about organic orchards? Choose the idyllic Ekodrom Estate!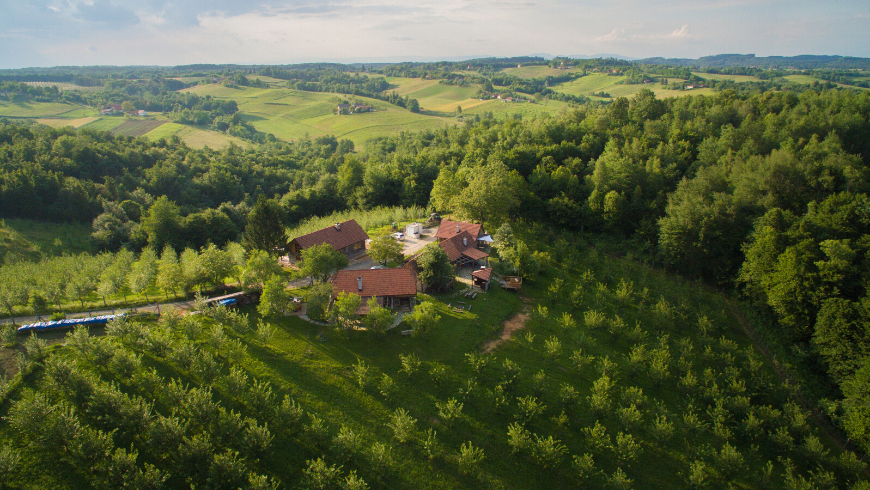 The Ekodrom Estate is located in continental Croatia, only 70 km from its capital, Zagreb. The estate is located in an isolated and very quiet area with no traffic. So, this is your place if you desire peace and relax.
When you arrive at the Ekodrom Estate you can find three wooden holiday houses for rest: the Mandala House, the Plant House, and the Sparrow House. Moreover, there is one bigger common space which is used for activities like different retreats or workshops.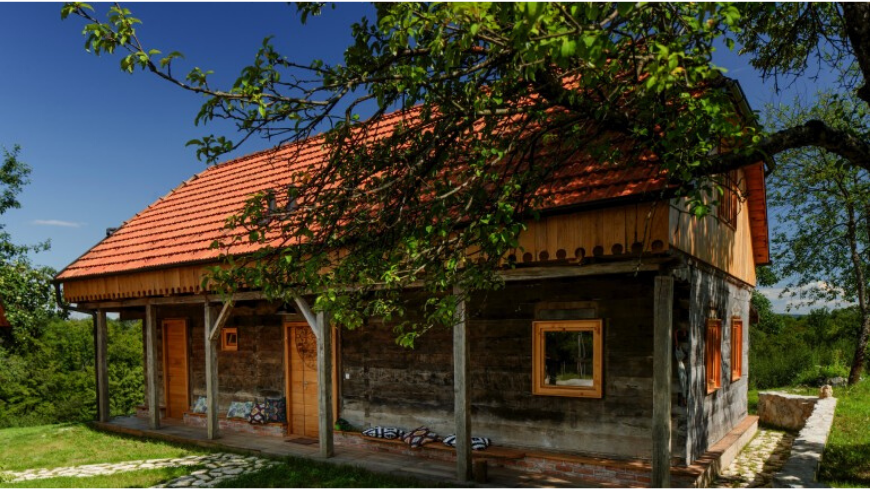 Plant House at the Ekodrom Estate
Sparrow House at the Ekodrom Estate
Also, these eco-cottages are just 24 km from Karlovac, a very interesting city in central Croatia. The Croats describe Karlovac as grad parkova (the city of parks) and grad na četiri rijeke (the city on four rivers) for its many green areas and rivers, of which Mrežnica, Korana, and Kupa flow through the center of the city.
Photo by Benjamin C from Pixabay
A Karlovac park. Source: Wikipedia.
Would you like to know Marko, the owner of the Ekodrom eco-cottages? He is a fantastic eco-host who truly thinks we can travel and, at the same time, taking care of the resources and the environment.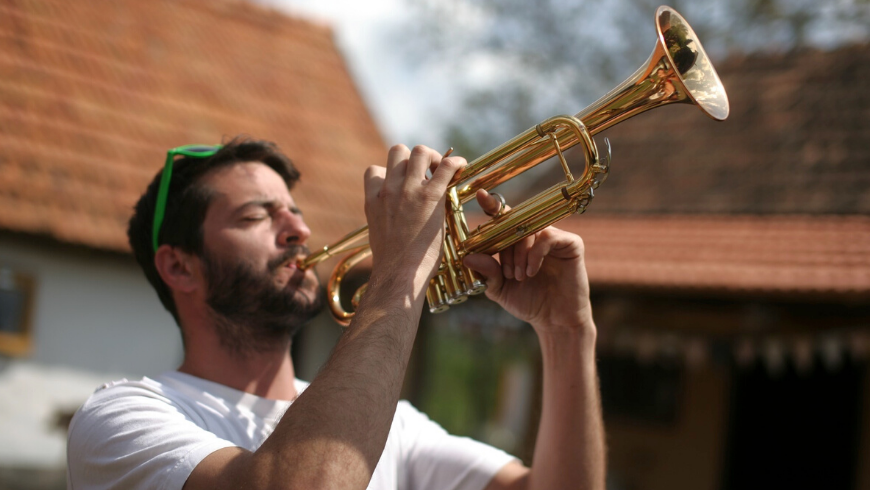 What makes your hospitality a green and healthy place to stay?
The idyllic Ekodrom Estate is surrounded by organic orchards and forests. It is a perfect place to find peace, silence, and reconnect with nature. When we started Ekodrom project, we wanted to keep the authenticity of the estate but make it suitable for a "modern traveler". Indeed, we believe that this kind of traveler knows how to appreciate sustainability and avoid demanding for services that are not healthy for the environment or the local community.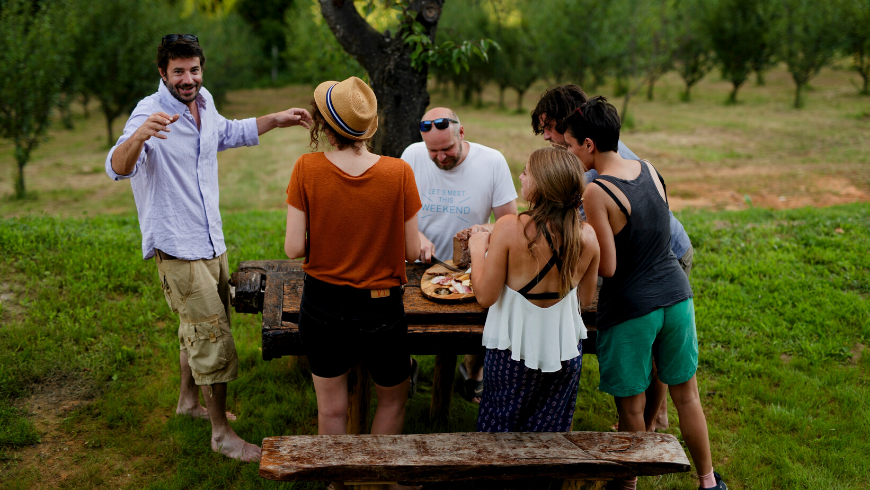 What are the 3 attributes that make your eco-cottages unique and special?
Isolation
Design 
Creativity 


Undoubtedly, our place is located in the midst of nature with no traffic and no people. A lot of love and effort was put into designing the houses and choosing the right solutions. Most of the old material during the renovation of the houses was later reused for different kind of furniture or exterior details.


Also, we like to stay creative and always adding something new, either in the accommodation sense or like an offer to our guests. Indeed, we are open for cooperation for different retreats and workshops: yoga retreats, cooking or music workshops, team-buildings, artistic residencies, …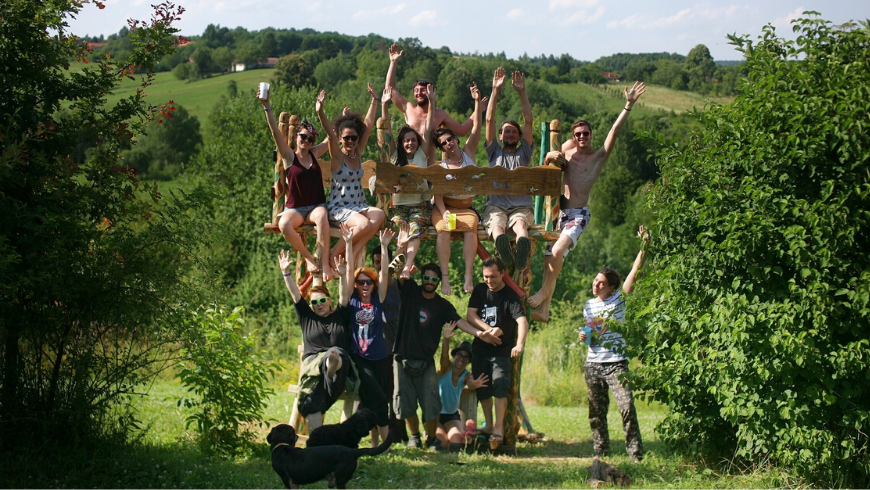 Why do you want to host the eco-travelers?
Everybody must understand that without sustainability, our future will not be good. So, taking care of resources, local communities and the environment should be on top of everyone's list. Our slogan is "All you need is less" and it is very satisfying to be on the same page with our guests regarding our way of thinking.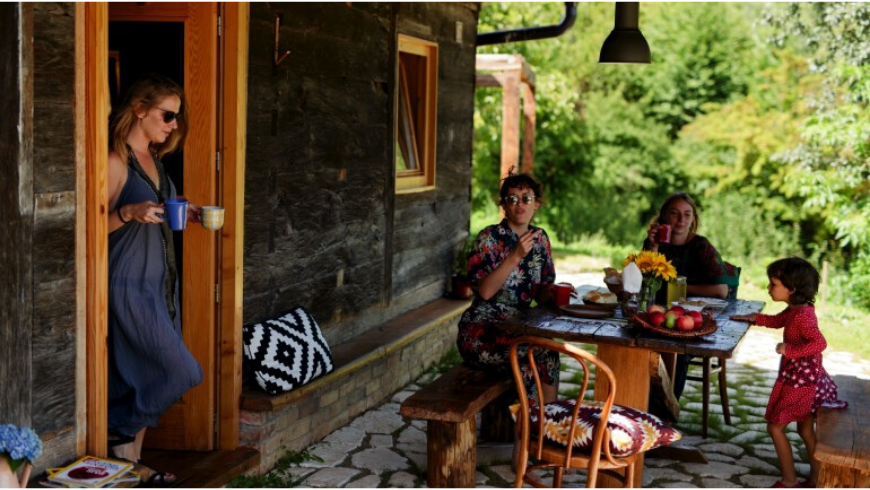 Which hidden gems can be discovered near your Ekodrom Estate?
There are some really nice places to see close to Ekodrom Estate. For example, you could appreciate visiting the Rastoke village, hiking to Petrova gora monument, swimming spots on Korana and Mrežnica river. Something more?! You can immerse yourself in Plitvice Lakes National Park.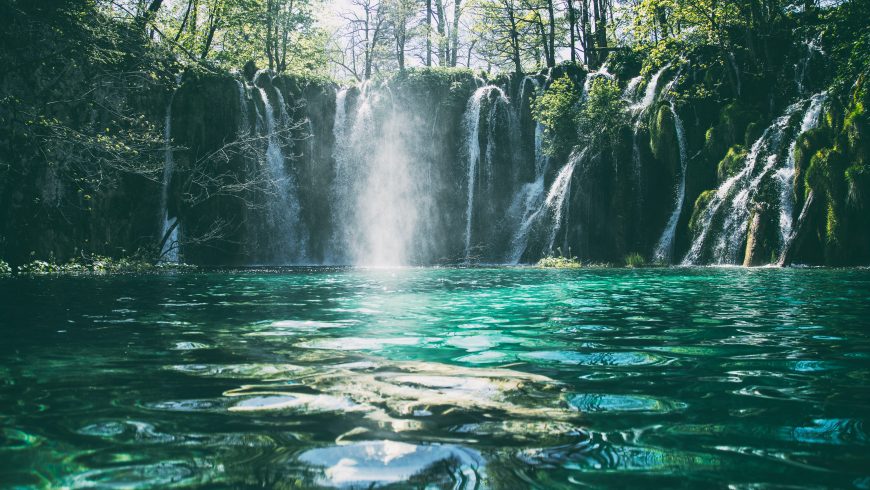 At the same time, we are also encouraging our guests to stay here and enjoy the beauty of nature. A simple walk through a forest with searching for mushrooms, lying and reading in a hammock, have a bath in the hot tub, bird-watching or just preparing some delicious food is a great thing to do while you are on vacation.