Croatia is mostly famous for its sea, islands, and beaches, but there is a lot more to discover on the continent. If you are dreaming about staying in a tiny house embraced in nature, with a barbeque, fruit garden, and playground for your kids… Na Okić is the forest oasis perfect for you!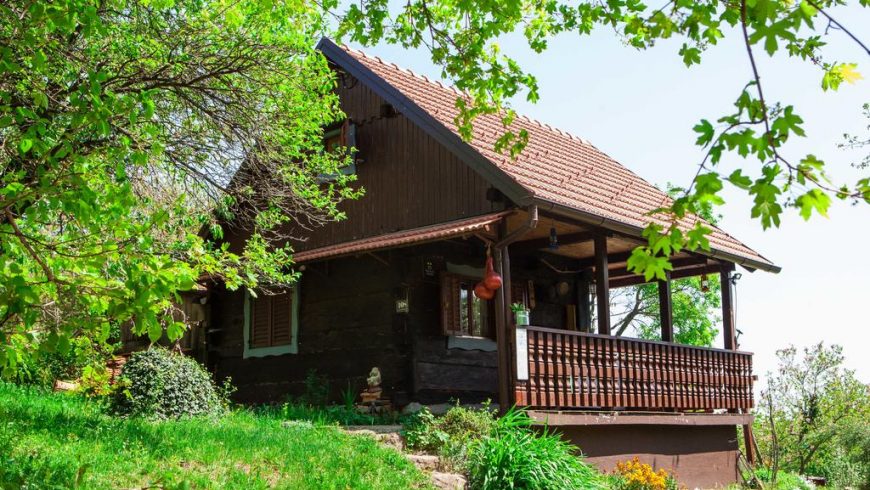 This private oasis is a little piece of heaven on Earth just for you and your family! It is located only 30 minutes from Zagreb. Here you can easily relax, rejuvenate and unplug in a secluded tiny house with a big yard. Moreover, the property is surrounded by lush greenery of forests and hilltops of the Žumberak Nature Park.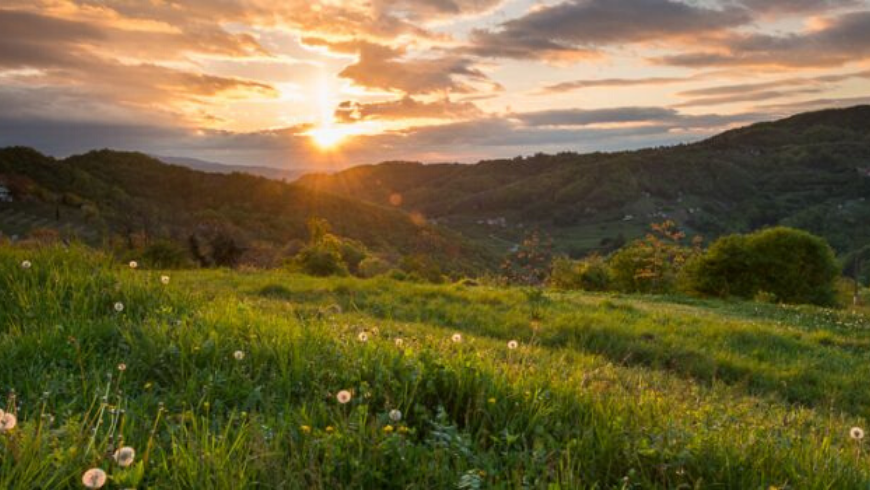 This traditional 100-year-old tiny house consists of a living space with a kitchen and a bathroom with a shower. The cabin has a rainwater-in-pipe system (both hot and cold), while drinking water is available from a water dispenser.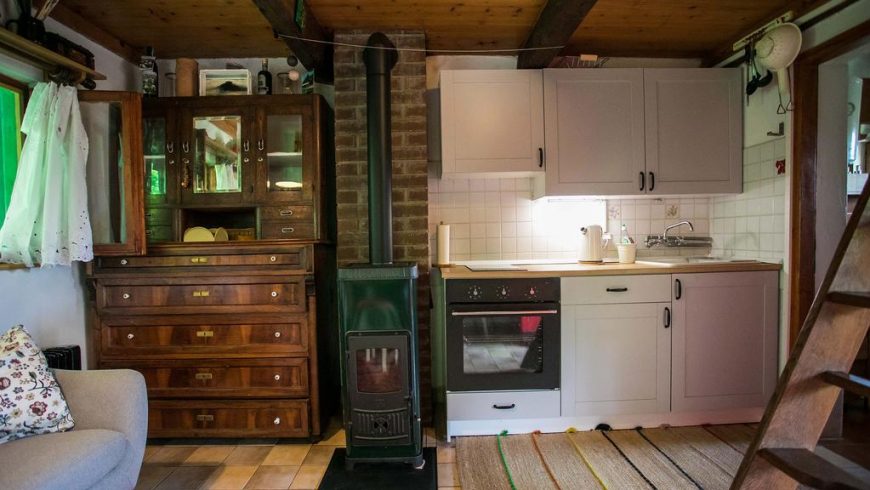 Stairs that are specially designed for tiny spaces, lead to a romantic sleeping loft. With the king-size bed in the middle and 2 mattresses on the platform under the slope. It is ideal for a couple in search of romance, a family with kids, or a group of friends. The loft has a small balcony with an amazing view of the valley and Zagreb in distance.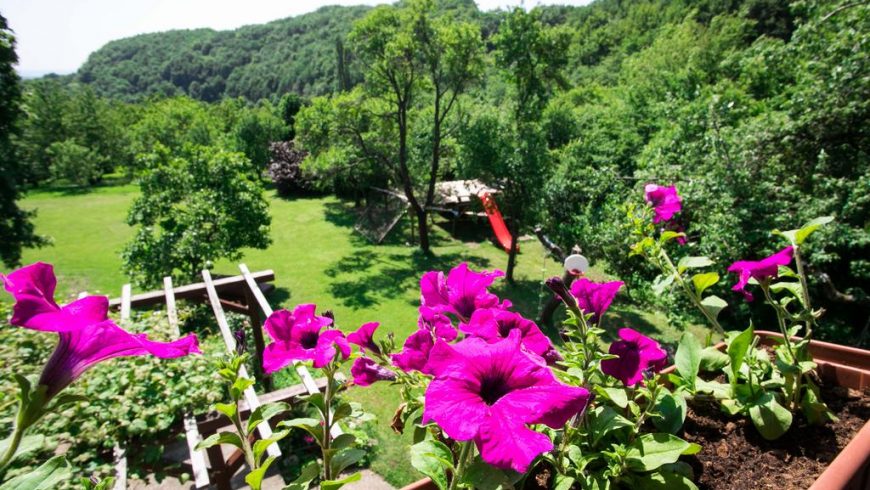 Zrinka, your host, and her charming family are added value of Na Okić tiny house, full of love and kindness. Plus, they all are splendid eco-hosts!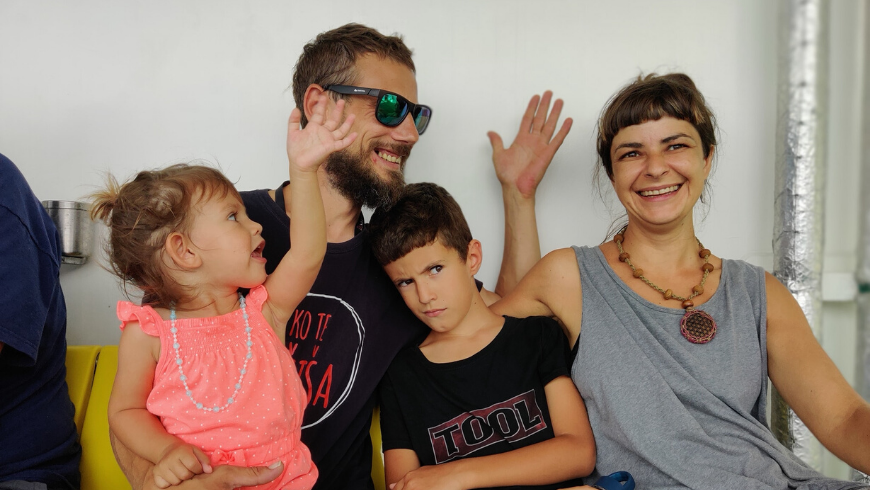 What makes your hospitality a green and healthy place to stay?
We are green people both inside and outside. Our cabin is located a little bit off the track, hidden in the green forests of the Žumberak Nature Park, a protected area in the northwest of Croatia. So, any new building is not allowed here. In our case, the property is has been inherited by the family for generations. The accomodation is named after Okić, its old town, now ruins, on the nearby peak of Okić.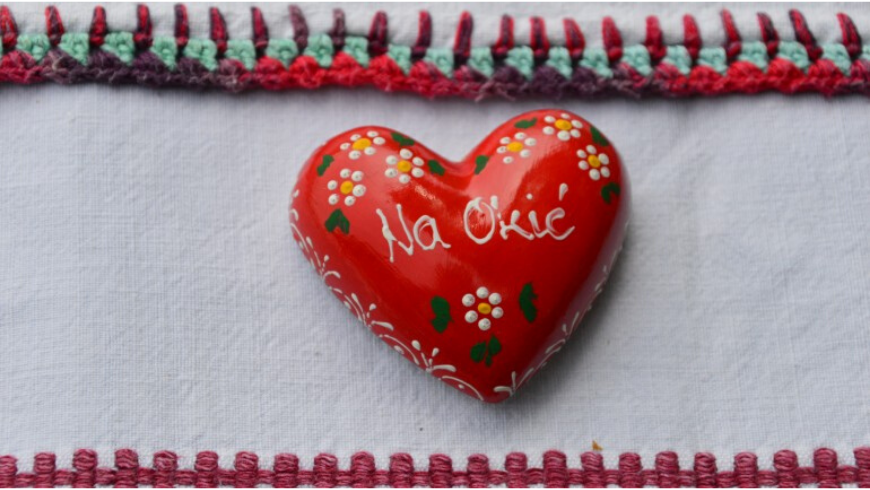 Our cabin is a wooden, really old, traditional continental-Croatian style, tiny house. The interior is compactly and efficiently designed for the most space usage. We recycle and upcycle everything!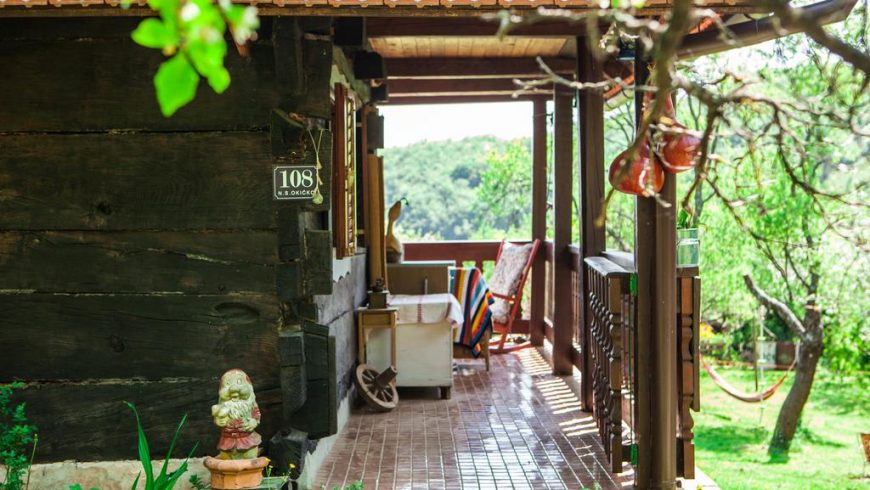 For example, we had some cupboard and cabinets from the last century that perfectly fitted in our cabin and now are really useful. Another original idea?! We recently upclycled an old oak plank which we got from a local guest: we have been able to make a breakfast bar out of it! And it works great because it saves up much more space.


Our infrastructure is basic, we collect rainwater from the roof in the tank which is in the house taps. At the same time, we also ensure drinking water from nearby spring in the forest. Heating is on the woodstove with local woods. We use only organic cleaning products and toiletries. Moreover, we encourage recycling: indeed, we have a recycle point by the house and the compost pile.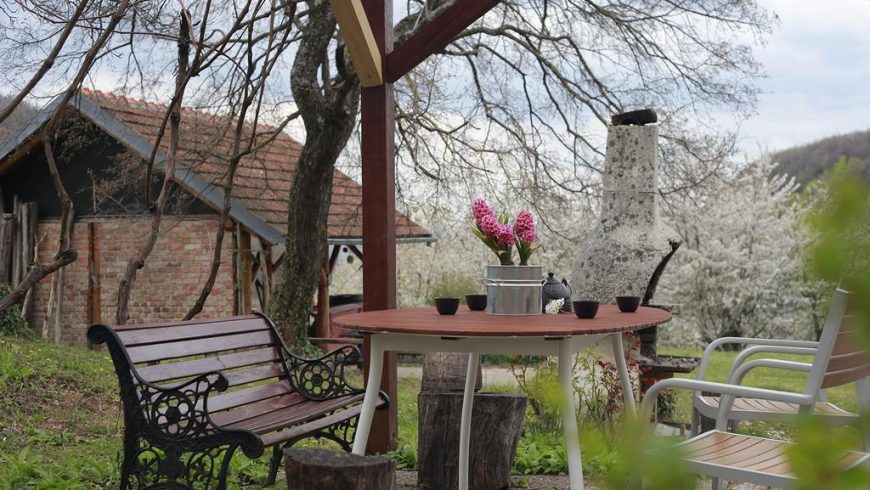 What are the 3 attributes that make your Na Okić forest oasis unique and special?
A getaway with full privacy, peace and quiet
Spacious lush backyard with open summerhouse and green forests and nature all around
Hiking trails from the doorsteps with great viewpoints.
Na Okić: in the middle of the forest
Old town Okić. Source: samobor.hr
Why do you want to host the eco-travelers?
Nature is in our blood. Me and my family, we love traveling, finding unique spots, and spending our free time outside. We believe it is important to study nature and forest around us and to learn how to use its fruits. Ivan, my partner, is a certified permaculture designer; while my family has always worked in the world of gardening, wine making, and beekeeping.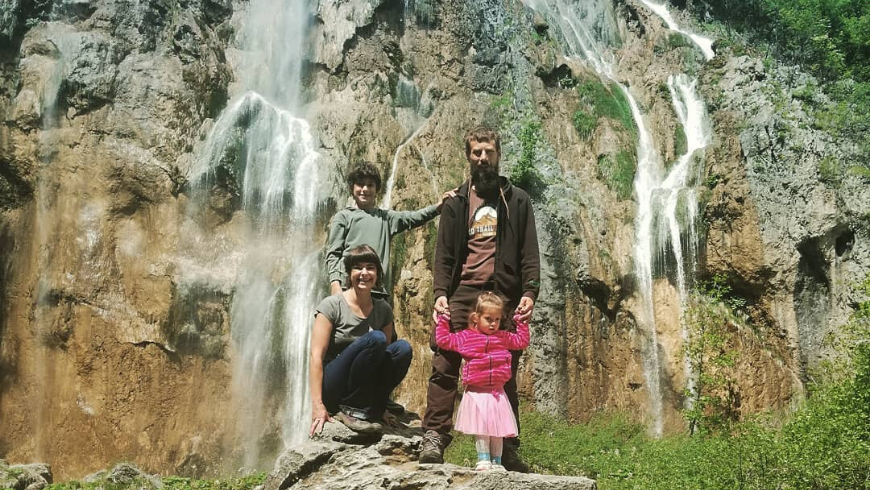 Sustainable living is something we lean towards, so sustainable tourism came as a logical answer. Ecology and sustainability are still recent trends in Croatia, so it is mostly on us as individuals to make the best what we can do.
Which hidden gems can be discovered near Na Okić tiny house?
Our cabin is on the hiking routes so you can hike to the old ruins of Okić through the educational trail "Okićnic". Otherwise, you can reach the peak of Plešivica mountain where you will be rewarded with the best views. Actually, Okić is situated on Plešivica mountain which is also famous for its vineyards and sparkling wines: that is why it is often called the ''Croatian Champagne region".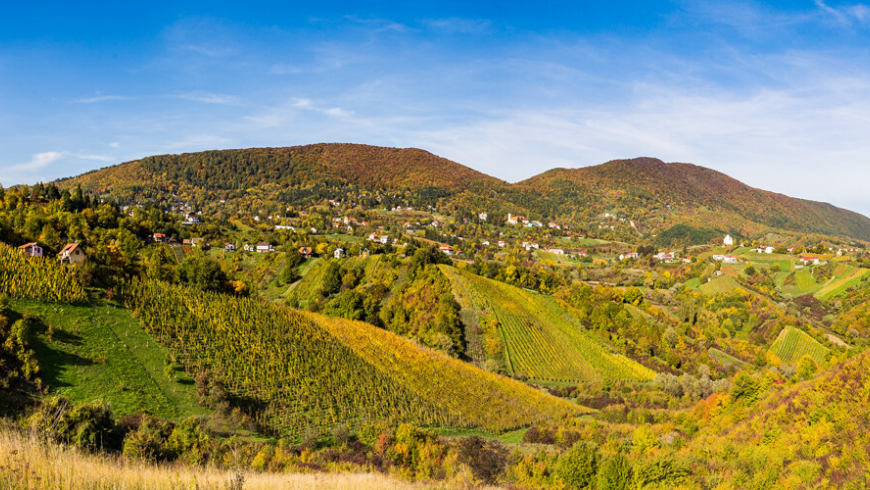 Around this place, you can find many cozy, family wineries and restaurants which we really like to support. It is still an undiscovered gem of Croatia. Little bit further to the south you can visit Mrežnica or Korana river for some summer refreshment on the massaging waterfalls and hidden river beaches.
Its time to shake off your lockdown dust and get wild again! This lovely forest oasis is waiting for you and your family!
Vineyards on the Plešivica mountain. Source: plesivica.hr
Grapes from the Plešivica mountain. Source: plesivica.hr
Plešivica mountain. Source: plesivica.hr