Croatia has a very rich variety of natural attractions: pristine woods, crystal-clear waters, waterfalls and islands. Let's start to see the most beautiful Natural parks.
In Croatia there are places where you can breathe the pureness of an untouched nature. See woods and crystal clear lakes. Listen to the sound of waterfalls and enjoy the smells of the trees. Croatia is the place for those who want to go to relax, find a real peace of mind.
Between the shiny coasts and the vineyards and olive groves of the outback, this country keeps some wonderful natural parks.
Cant'wait to see what are the 5 most beautiful Natural Parks in Croatia? Here we are.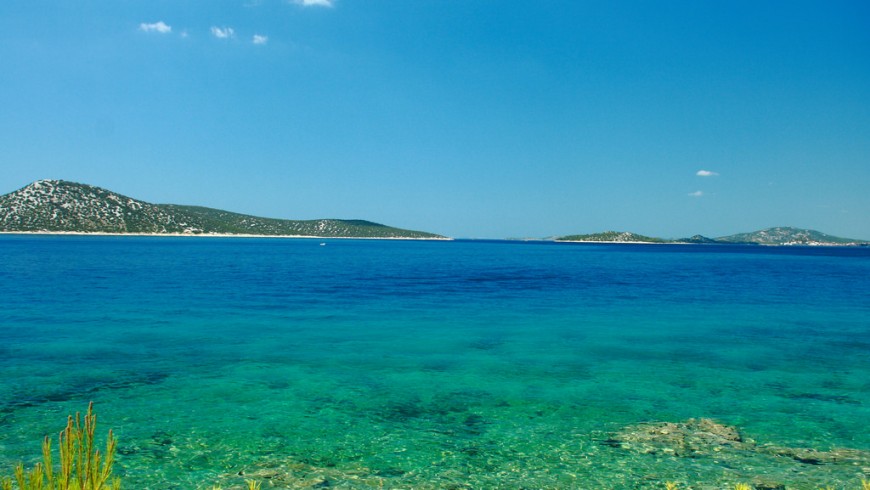 1. Plitvice Lakes Natural Park: the paradise of Croatia
Plitvice Natural Park is made of 16 emerald lakes, from which lots of watercourses lead to an incredible series of waterfalls. All around forests with luxuriant vegetation and an active wildlife. Plitvice Park is very big, at least 3 days are needed to visit it all. There are several trips you can choose, from a pleasant walk to a trekking of 18 kilometres and more, depending on the duration of your visit and physical preparation. The visual impact of  the colours of this place is so impressive that a permission is needed to shoot and take photos for commericial purpose. Every season here is a unique experience, with vegetation as a protagonist, changing colors like a chameleon.
Plitvice National Park is open year-round and is not far from Zagreb, the capital. Here you can find some more information on timetables and prices.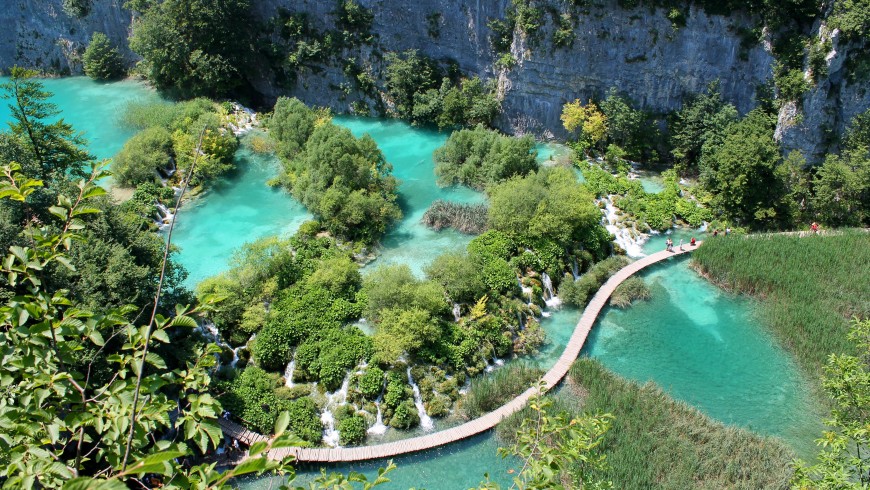 Our green advice: you should try to visit this marvel of Croatia in winter. At this time frozen lakes and waterfalls make everything look silvery. Snow gives the magic. The tourist flow is reduced to the minimum and silence is dominant. In other words there's no more impact on wildlife and you can enjoy an outstanding peace and serenity. Moreover hotel prices will be surely lower.

2. Northern Velebit National Park: preserver of biodiversity
Sjeverni Velebit nature park is the largest mountain range of Croatia. The whole range is a "nature park" and within there are two national parks Northern Velebit and Packlenica. Since 1978 it is included within UNESCO in the World Network of Biosphere Reserves, testament to his fundamental role in the conservation of biodiversity. The whole area of the park has a complex landform as well as a spectacular view of  the Adriatic sea. Those mountains are characterised by sedimentary rocks, limestones, dolomites. For this reason in the southern part of Velebit there are lots of  caves, like Cerovac caves which maybe the most important of Croatia.
The park is criss-crossed with mountaineering trails. To reach the park the most used checkpoint is in the city of Otocac, which is accessible from Zagreb-Split motorway. A ticket is needed to enter the park. Here you can find useful info about opening hours and tickets.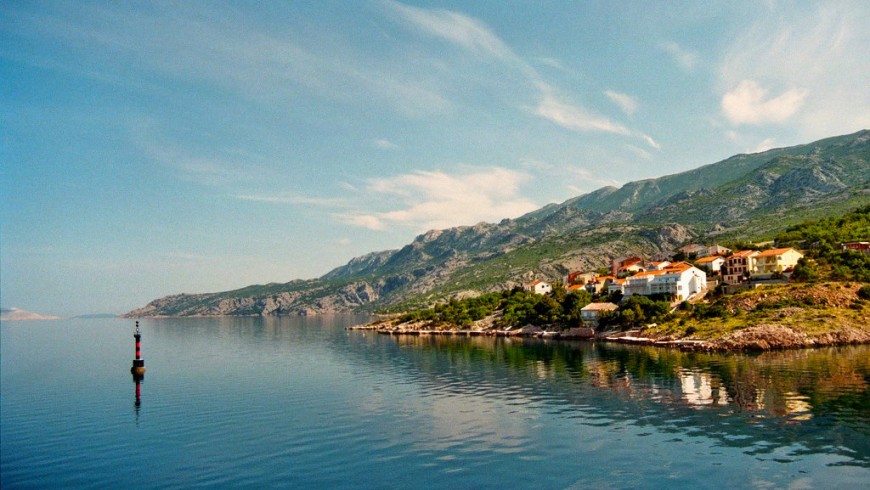 Our green advice: this park is a jewel that needs to be mantained. For this reason if you're searching for a place to stay,we suggest to choose an hotel nearby (ecofriendly, why not?). So that it will be possible to reduce your travel to reach the park and CO2 emissions as well.
Not to be missed: Zagreb, the capital of Croatia is not far from the national park. Is one of the less-known capitals in Europe and is still partly untouched by mass tourism. With its cultural and architectural heritage it's the transit area between Central Europe and Adriatic Sea. This city is surely worth a visit.
3: Kornati National Park: 'Polynesia' of Croatia
Kornati Natural Park is a unique natural wonder and landscape in the Mediterranean Sea. It's located off the coast of Dalmatia and it's the archipelago with the highest number of islands in the Mediterranean. It was declared a National Park in 1980, protecting islands and their marine surroundings. Kornati is the biggest island and it occupies 2/3 of the archipelago itself. Its small medieval tower dating back to the sixth century it's one of the symbols of the archipelago.
The park is silent, well-set, clean and mostly unhabited. Air is scented with flowers and essences. The perfect place for travelers keen on sea, nature and silence.
To visit this marvellous part of Croatia you'll need some transportation. It's possible to use private boats or small ferries that set sail from Zadar, Sibenik, Murter or Biograd. The authenticity of this vacation is indeed to discover the sandy beaches and hidden coves.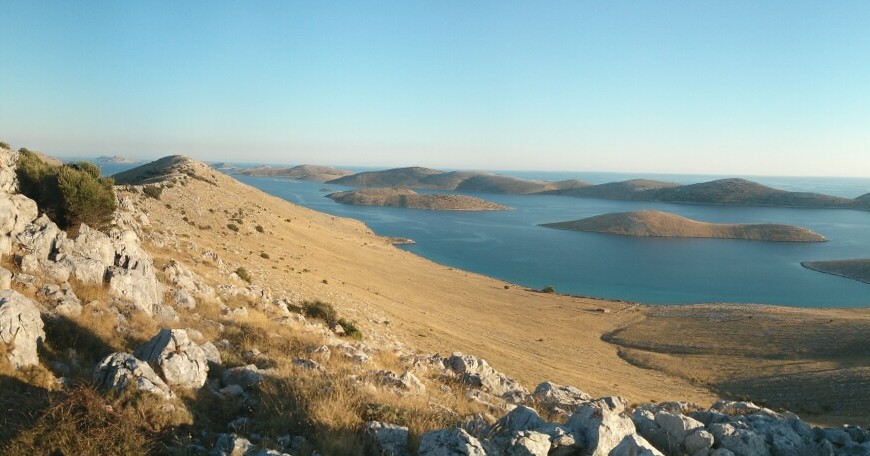 Our green advice: if you're searching for an enviroment friendly place to stay, near the city of Zadar there's a house that could be the perfect for you. Olive garden Paljka is few kilometres far from the beaches. Surrounded by natural parks this beautiful eco house, offers the chance to live totally away from turistic flow. Furthermore, most of the food is produced directly there.
4. Krka National Park: most beautiful waterfalls of Croatia
Krka Natural Park is among the most beautiful parks of Croatia. It extends on an area of 110kmq, it was founded in 1985. The name comes from Krka river, which is 70km long and forms 7 breathtaking waterfalls on its path trough the park. The biggest one is Skradinski Buk. With a width of 100 m it's divided into 17 smaller waterfalls and its one of the most attractive parts of the park.
You can see them thanks to a network of paths and bridges that enable comfortable and safe walking. The track takes about an hour, and you can find some unexpected surprises. A series of renovated mills, that have been using the power of the river for centuries and have now become small souvenir shops, restaurants or museums. Anyway the fascinating vegetation will follow you throughout the whole tour.
The park is accessible from the town of Lozovac or by boat from the river. If you need some more information about timetables, prices and road links, click here.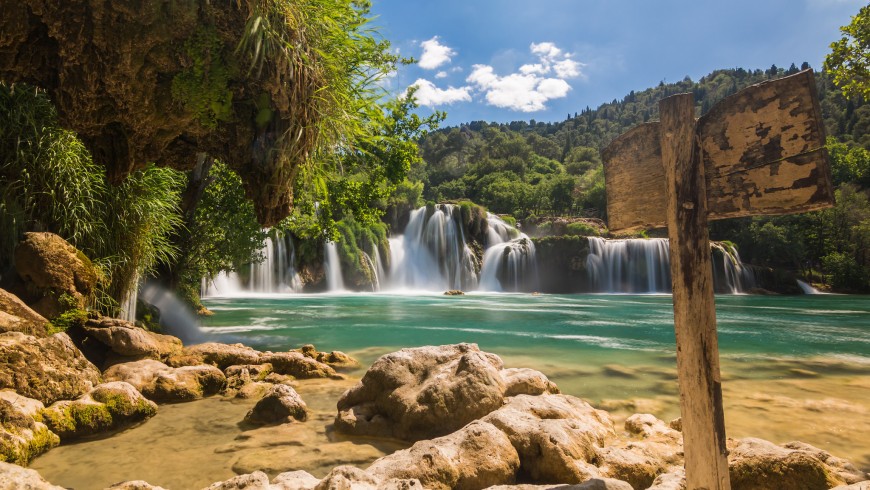 Not to be missed: as soon as you reach the surroundings of the park you could take some time to visit Sibenik, a good starting point to visit Kornati Islands. Sibenik offers multiple artistic sites: museums, cathedrals, fortresses. It's just a unique occasion to discover one of a thousand beauties of the Adriatic sea.
5. Mljet Natural Park: a dive trough woods and sea
Mljet island is the southern of the big islands of croatia and its divided from the city of Peljesac on the Mljet channel. This channel have a peculiarity: whith the turn of the tide water change colour from turquoise to violet…a spectacular view! The park borders two salt lakes loved by bathers, Veliko and Malo Jezero. In the middle of Veliko lake is located the small island of Melita with the Benedictine monastery erected in the 12th century.
The history of Mljet has mythological roots. Its believed that it is the legendary island Ogygia where Ulisses was held captive by the nymph Calypso.
The island is almost entirely covered by Aleppo pine and holm oak woods.   Thanks to its wilderness, Mljet park has a very rich fauna. You can get through the park both by boat or by foot from the villages Pomena or Polače. The paths are accessible also by bike.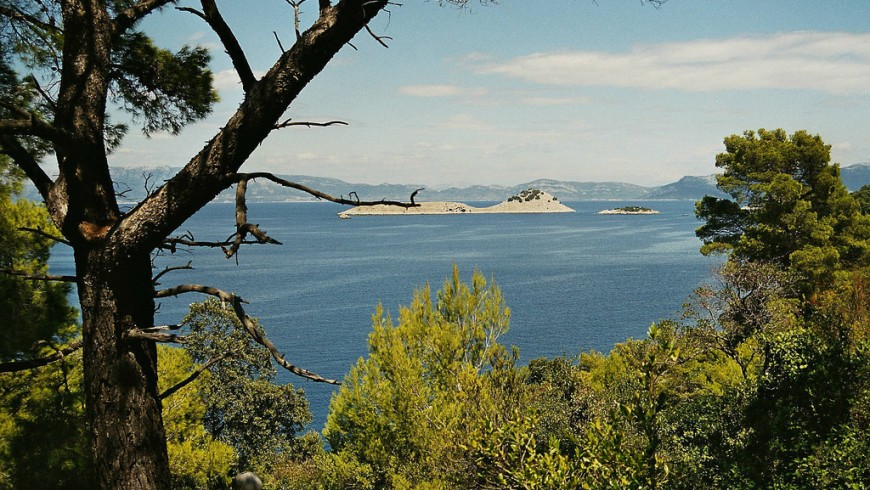 Our green advice: for those who love trekking, the park is encircled by well-marked paths. The most suggestive is the one that reaches highest peaks Veli, Gradac and Mali Gradac a passing by the caves in the hinterland. A really halthy expererience for both you and the environment.
If you're searching for a pòace to stay Carob Tree Apartments could be the place for you.
Not to be missed: if Mljet is your destination, you can't miss Dubrovnik, pearl of Adriatic. This marvellous city is the most visited place in Croatia, toghether with Plitvice.Romantic, magical its a meeting place for various cultures and styles. Venetian, gothic, baroque. This city it's like a postcard that will surely become one of your best memories of Croatia.
Cover Image: Laghi di Plitvice, ph. by Pascal Habermann, via Unsplash