Discover with us the best eco-friendly villas in Dalmatia in 2020, with the guarantee of Dalmatia Green certificate.
Villa Milton, Hvar island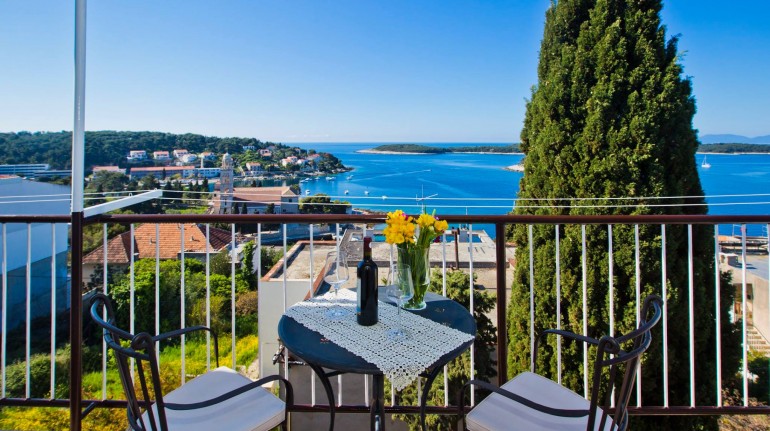 Villa Milton is in the center of island Hvar, 5 minutes walking distance from harbor and beach. The house is in the middle of olive trees and domestic plants. The surroundings are very quiet, and ideal for those who love to relax. Villa Milton, with garden, offers fully-equipped accommodation with terraces mostly overlooking Pakleni Islands.

Source: ecobnb.com

Luxury Villa Harpocrates, Hvar Island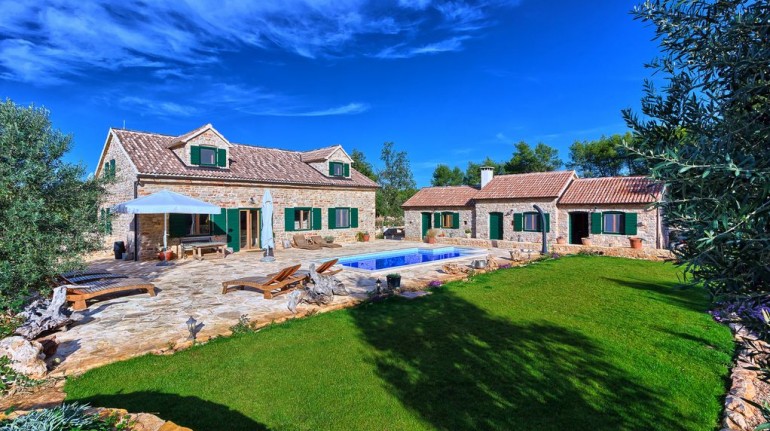 Villa Harpocrates is situated between Vrboska and Stari Grad, on the sunny island of Hvar, near the villages Mudri Dolac and Basin. This gorgeous estate is 800 meters away from the sea and placed on a property of 8500 m2. And villa Harpocrates is named after the Greek god of silence. Therefore guests of the villa will find complete privacy and total peace and quiet.

Source: ecobnb.com

Apartments Villa Šibenik, Primošten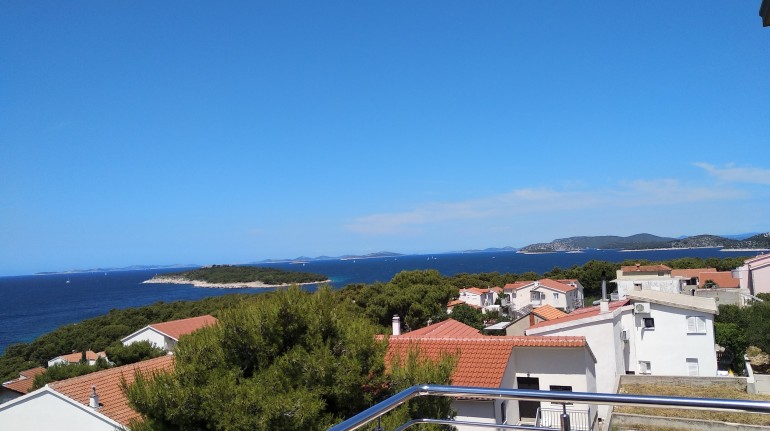 Villa Sibenik is located on the Bilo hill, a peaceful place 5 km away from the center of Primošten, and 20 km from Šibenik town. Here you will find modern and cozy apartments with outstanding sea view and secured parking lot. This is the perfect place if you are looking for a piece of paradise, away from the crowd. You can walk near the sea, or up to the hills in the "old village", where you can visit Baculov door, Jurlinovi dvori and other places. In addition, you can make a lot of excursions to the national parks.

Source: ecobnb.com

Traditional Dalmatian house Home Sweet Home, Vrsine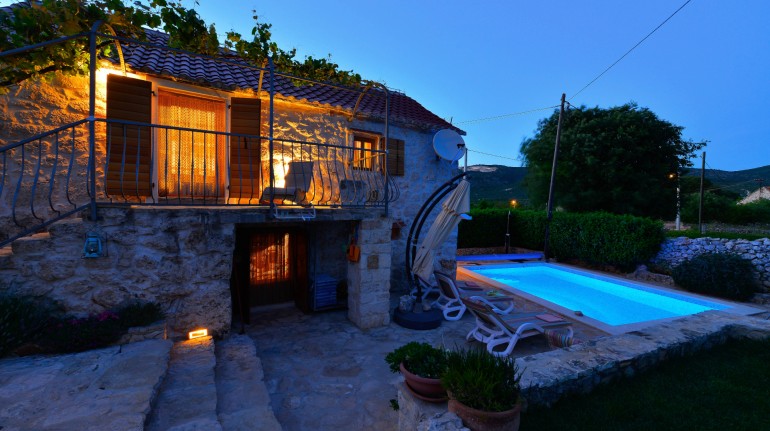 Among the best eco-friendly villas in Dalmatia, we find Home Sweet Home.  This is a 100 years old restored eco-friendly stone house, located in Vrsine village in the hinterland of the Trogir. Here, 1 km away from the seaside in a peaceful green location, you will find authentic local experience, difficult to find elsewhere. Home Sweet Home is an oasis, far away from the noise and tourist crowd.

Source: ecobnb.com

Villa Logan, Kaštel Stari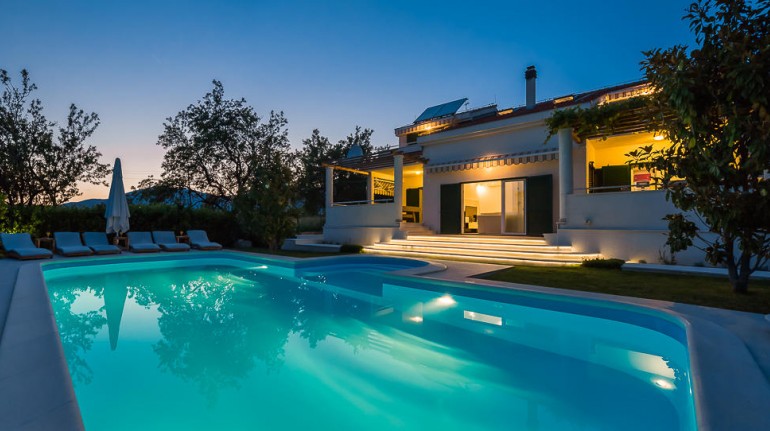 Villa Logan is located in Kaštel Stari, between Split and Trogir. The Villa has sea and mountain views and only 1500 meters away, you can swim in the sea and sunbathe on the beach. While staying here you can visit Kaštela Riviera, specific because of the fact that it developed around 7 settlements or around castles.

Source: ecobnb.com

Eco-friendly Villa Pod Borom, Hvar island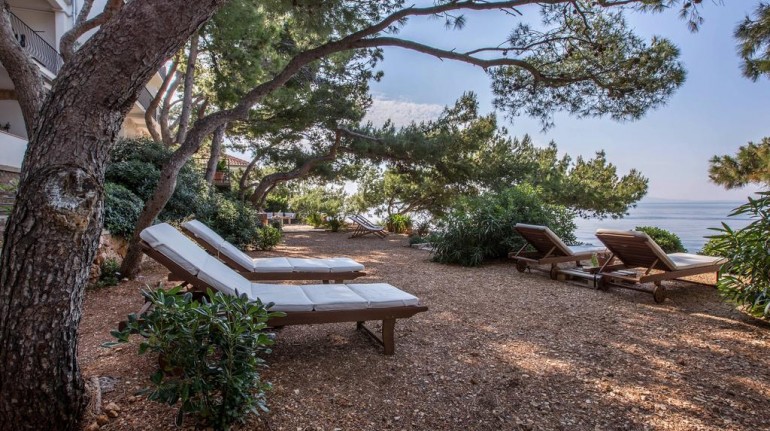 Situated on the shore only 15 meters from the sea, Villa Pod borom is a family house on the south coast of the island of Hvar. Enjoy the charms of this small fishing and winegrowing place, far from the traffic, industry, and hasty way of life. Here you will find people who still produce olive oil and wine from strictly ecologically cultivated vineyards. They proudly grow grapes Plavac Mali and Pošip, faithful to family tradition.

Source: ecobnb.com

Yoga & Wellness Villa Anadi, Čiovo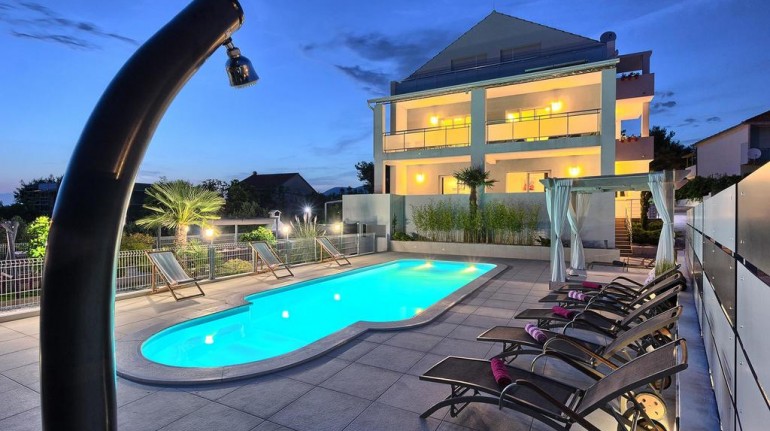 Villa Anadi is located in Okrug Donji, only 11 km from Trogir old town (UNESCO protected medieval city). This is a peaceful Villa with an eco-friendly pool and a large green garden, ideal for yoga and meditation retreats. Villa Anadi is only 200 meters from the sea and pebble beach, with a lot of shade.

Source: ecobnb.com

Villa Vinea, Prapatnica
Villa Vinea is a peaceful eco-friendly Villa in the Dalmatian countryside. Villa Vinea offers a quiet and healthy countryside break with an organic vineyard. Discover hike and bike trails in its surroundings with stunning views. In April and May, everything is blooming, and here you can relax or join the family in planting a vegetable garden. If you want to feel the wine culture, in September and October, you can take part in one of the family's oldest grape harvesting traditions!

Source: ecobnb.com

Lilly's Cozy Cove, Tisno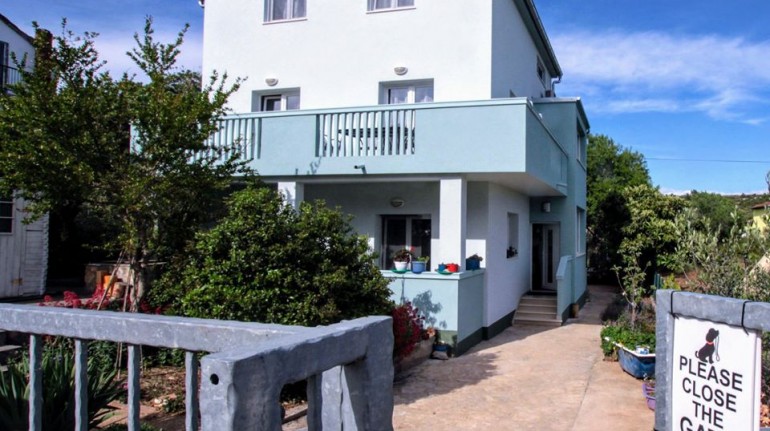 Lilly's Cozy Cove in Tisno is located on the Adriatic coast, close to nature trails and beaches. If you are in search of an active vacation, you can explore the nearby magic coves and other hidden treasures of nature by biking or hiking tours. Tisno is a relaxing small-town, with a slow pace living, within a walking distance from Lilly's Cozy Cove.

Source: ecobnb.com

Apartmani Gojević, Vodice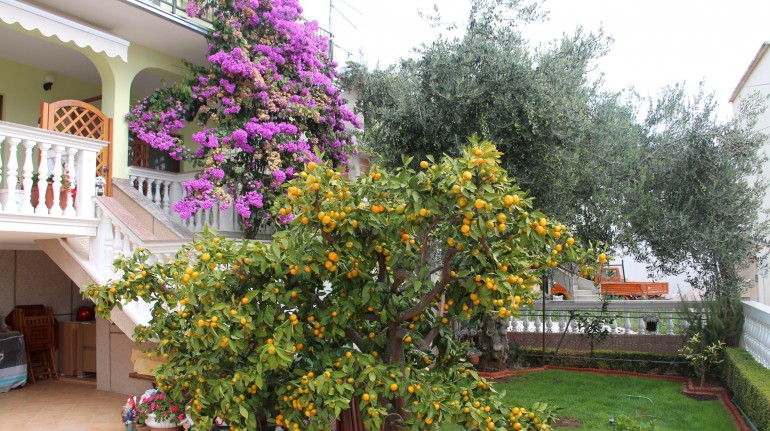 Apartmani Gojević is a green oasis in Općina Vodice. You can reach, by a short walk, the beach, the town center, and stores. During your stay, you will find all the comfort and coziness to feel like your own home.  This place is pleasant for families with children.

Source: ecobnb.com

Choose a sustainable way to travel and discover Dalmatia. Enjoy Mediterranean fresh air and healthy local food! Luckily, you can do it in harmony with nature, places, and people!