Enjoy a relaxing holiday to restore your serenity. This summer choose Home Sweet Home –  the most exclusive eco-friendly villa in Dalmatian Hinterland.
Post COVID Tourism: The amazing story of resilience
There is a famous quote from Napoleon Hill, the best selling author of Think and Grow Rich, saying that »every failure brings with it the seed of an equivalent success.«  Mrs. Irina Salvezani, the owner of this charming eco-friendly villa in the hinterland of Trogir represents such an inspirational story of resilience in these challenging post-pandemic times.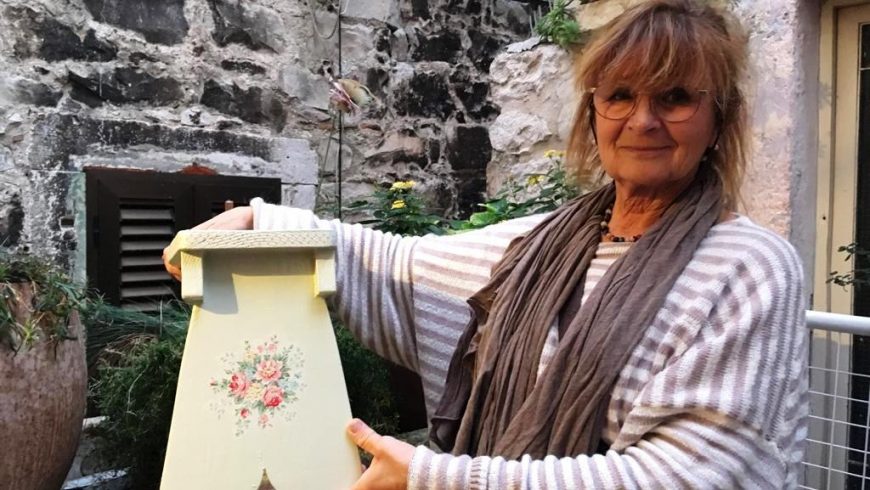 She is a passionate ambassador of green tourism and has built an innovative sustainable business model that provides not only a healthy getaway to her guests but also nurtures the local community in many ways.
Villa Home Sweet Home is located in the sleepy village of Vrsine, where you will find plenty of privacy and quiet whilst being only 2km away from the coast and 10 minutes drive from Trogir – UNESCO protected world heritage site.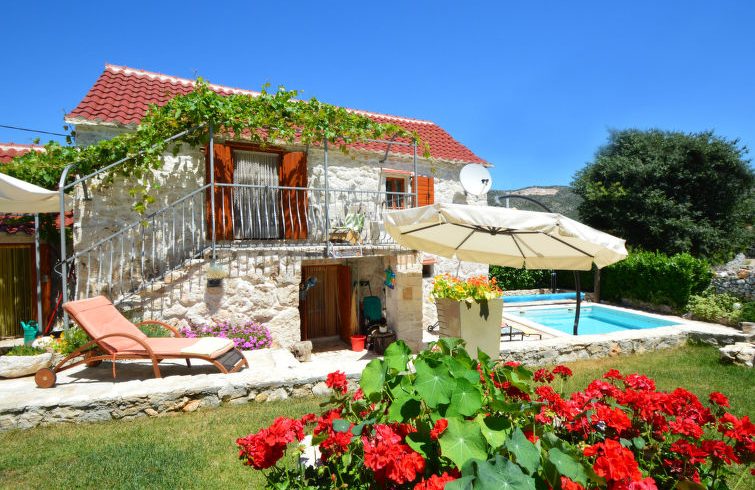 Complete privacy to fully unplug and recharge
"In our charming countryside home, we have never stopped living safely and in peace", says Irina. If you really want to unplug, this independent property is providing everything you need for relaxing escape with your family & friends. You will spend your holiday in a spacious stone villa with an independent entrance and a private equipped space, in the garden or on the balcony.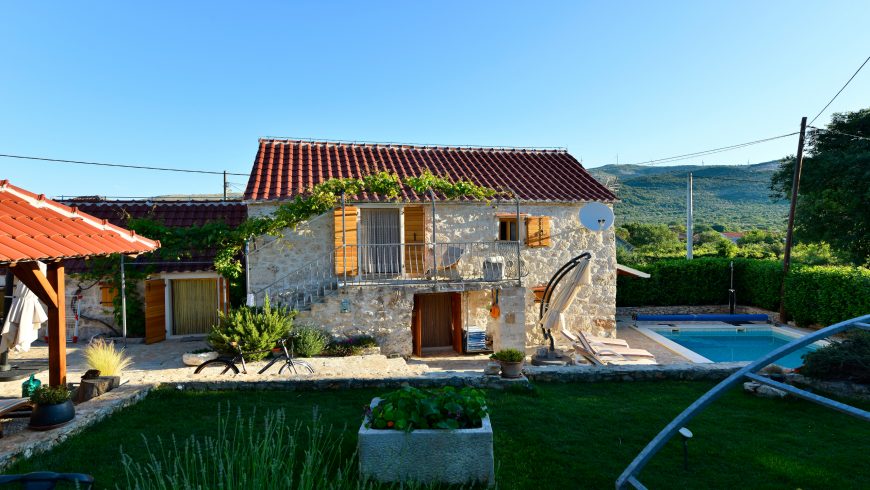 Dog-friendly paradise
As a dog owner, you are probably facing a challenge to find a dog-friendly holiday destination, accommodation rental, and a beach. Don't leave your best friend at home! Home Sweet Home is a friendly lodging when traveling with dogs.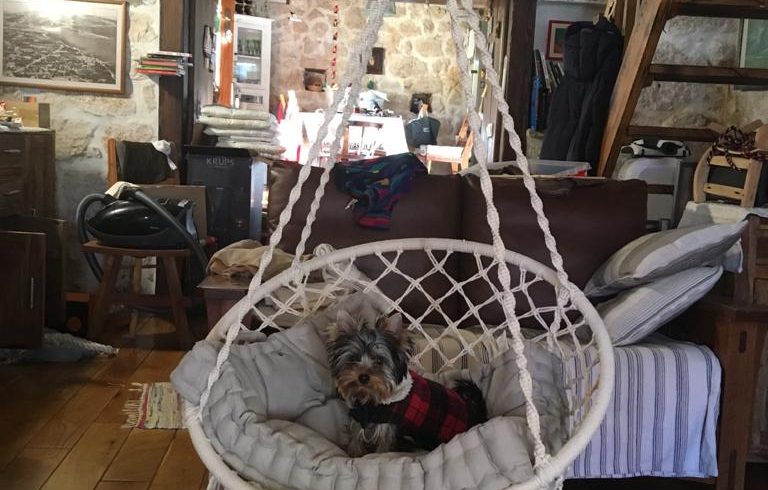 Green,  clean & safe environment
Here coronavirus positivity cases have never been recorded since the beginning of the emergency. One more reason to feel safe.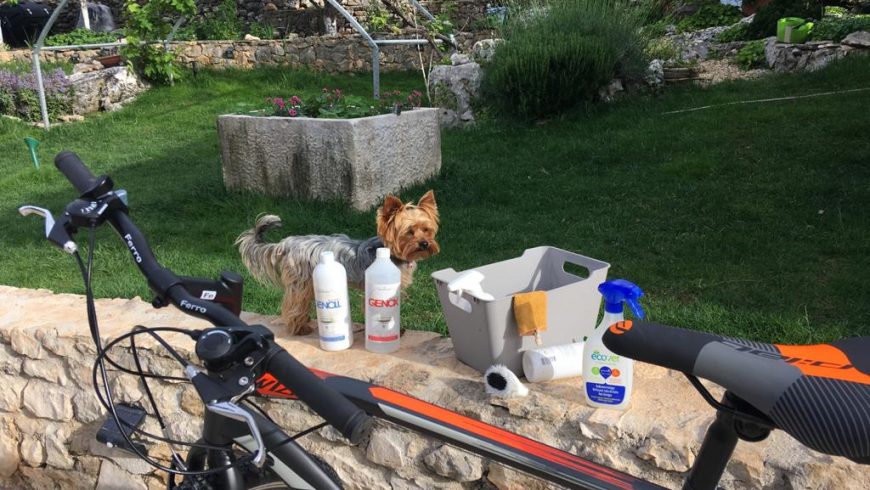 We use only eco-friendly cleaning products from quality brands and have always followed sanitizing and safety procedures, ever since we opened our eco villa.  And now more than ever this aspect has become important and essential for us. Consequently, we have adapted the cleaning procedures indicated by national authorities and by the World Health Organization, to ensure you a healthy carefree stay.
100% pure local experience to have in your lifetime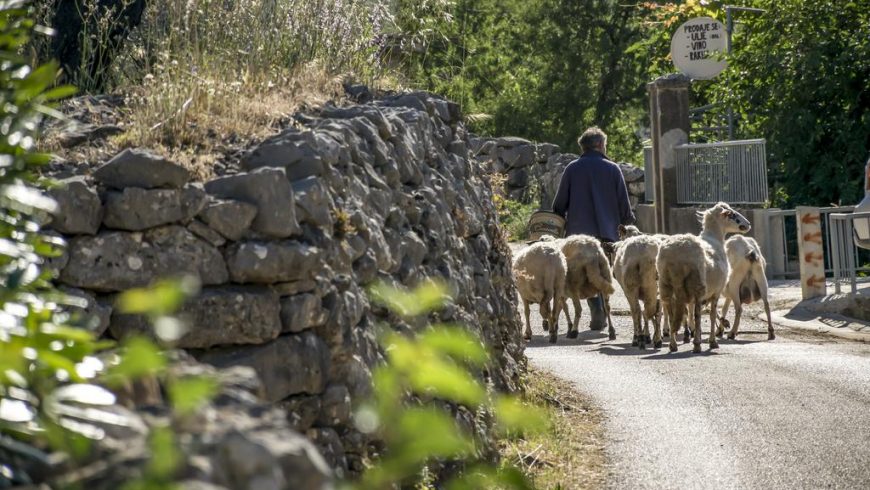 Down the road from our property, there's restaurant "Konoba Donja Banda" who proud themselves on offering organic and locally sourced food and wine. They're famous for their "peka", cooked in their large outdoor wood-fired ovens. Local merchants like bakers and fishermen pass through the village every morning, just listen out for their car horns if you wish to buy any local produce!
Konoba Donja Banda
Peka
Local craftsmanship at its finest

The house itself was a traditional Dalmatian farmhouse and was kept in its original form during the restoration to proudly showcase local craftsmanship. This is one of the key attributes that make our eco villa unique and special.
From old abandoned farmhouse
to restored traditional farmhouse
During the restoration, we have preserved the original structure of the house and one of its most impressive features – its stone walls which are almost 1m wide. They keep the house cool in the summer and warm in the winter. We used exclusively natural materials in and around the house, and eco paint on custom made elements.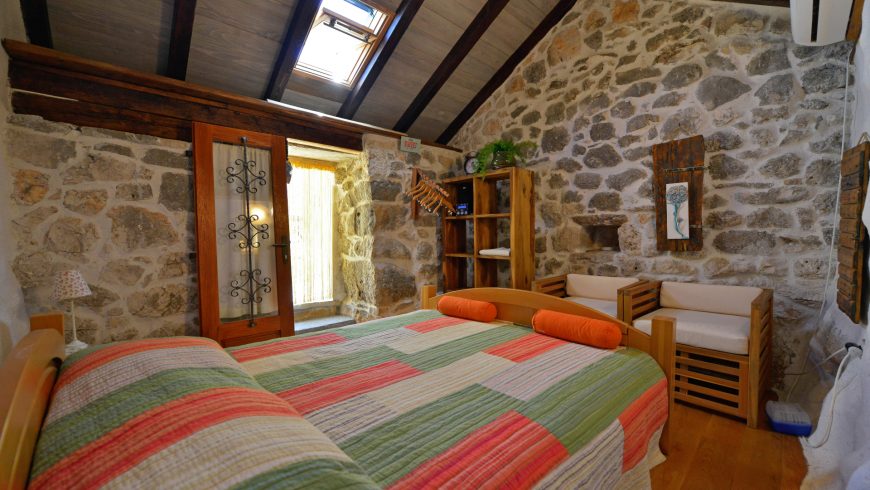 Passionate about sustainability
We have worked hard to create a place where you can holiday and connect with nature and feel the authenticity of the village life. We turn food waste into compost, which helps our organic garden grow and bear organic fruit and vegetables. The garden is lovingly maintained throughout the year, without any use of pesticides. Our showers and water taps have filters to control and reduce water usage.


Personal philosophy: »Back to basics«
Our primary goal was to create a self-sufficient sustainable estate and to create a place where "back to basics" can be done in a way that respects and preserves nature. We live by the mantra "reduce, reuse, recycle" and our wish is that in our own small way we're ensuring the preservation and regeneration of our beautiful Dalmatian countryside.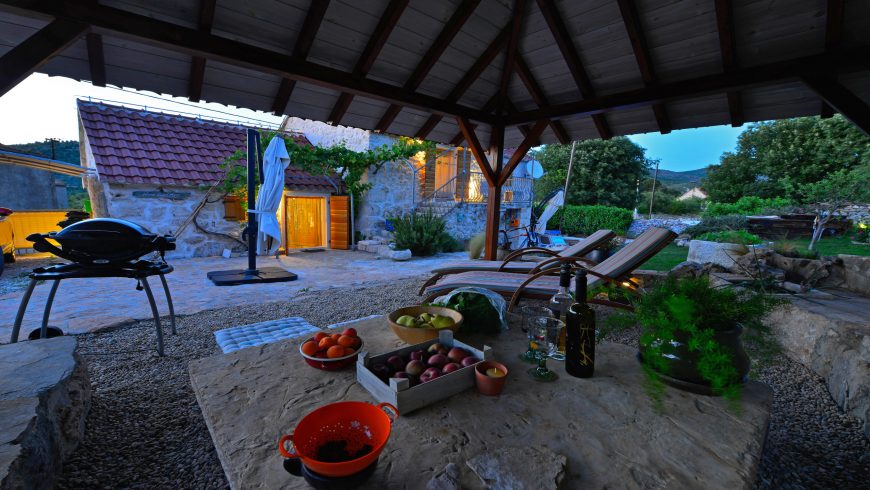 Certified eco-quality
Vila Home Sweet Home was awarded the prestigious international Green Key label that certifies responsibility towards the environment and the local community. It is also a part of Dalmatia Green certification program for eco-friendly accommodations in Dalmatia.
Dalmatia Green certificate
Green Key certificate
We love to connect with like-minded people to exchange and share knowledge on how living and traveling can be done in a more sustainable way.
Delivering a more positive impact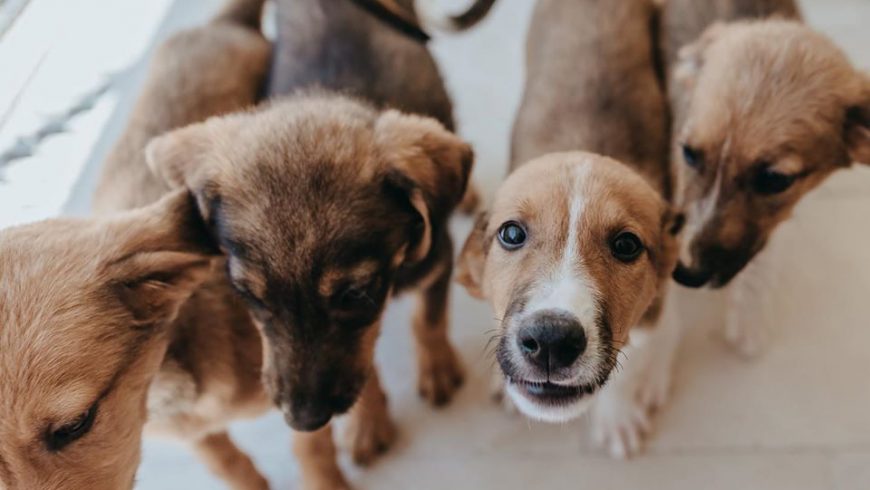 We encourage our guests to shift perspective about the way they travel, to feel enriched, and deliver more positive impact. From every reservation, we donate 2% to Animal protective foundation in Split. We see tourism as the source of good and this is how we are helping shelter animals to get good care and find a loving home.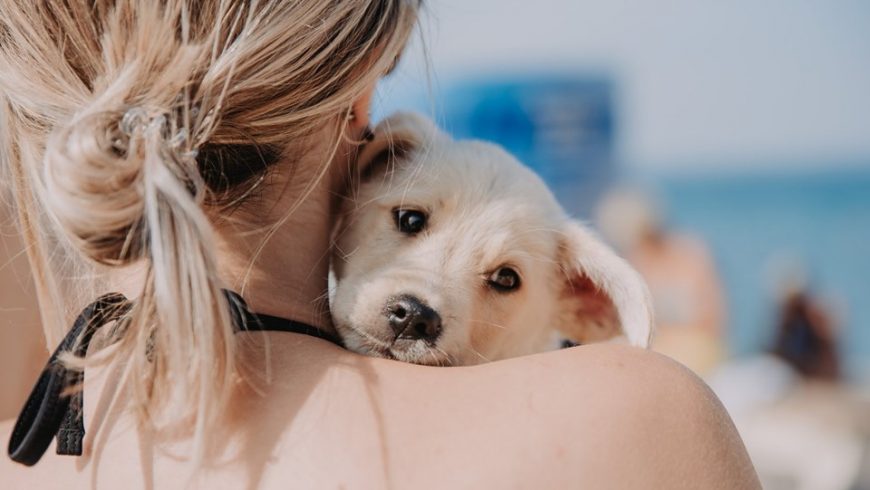 Did you enjoy this story and feel inspired to book your stay at eco villa Home Sweet Home? You are sure to be blown away by this gorgeous video!