Eating ecological products offers a healthier perspective of life. Everything that you introduce into your body has consequences for your health, for this reason, organic has become the lifestyle choice of many people. Discover with us the best ecological products for green, healthy, joyful, and conscious travelers in Istria. 
But first…..What is an ecological product?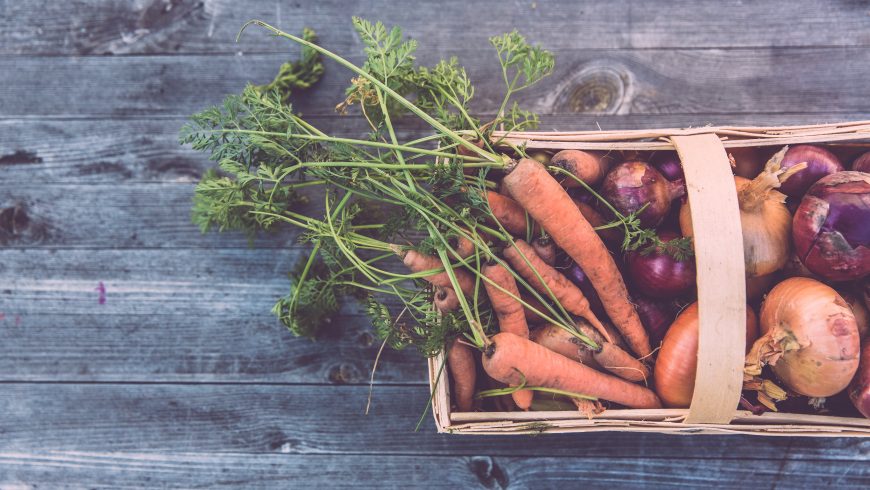 Ecological products derive from organic farming, which uses natural fertilizers and techniques that exclude the utilization of chemical pesticides. An ecological product is a product manufactured and labeled in accordance with the provisions of the Ecological Production of Agricultural and Food Production Act. Here are the top certified producers from Istria who sell their products on their doorstep:
Why organic agriculture in Istria?
Organic agriculture takes advantage of the natural fertility of the soil with limited interventions and promotes the biodiversity of domestic species (plants and animals), excluding the utilization of synthetic chemicals, and genetically modified organisms (GMOs).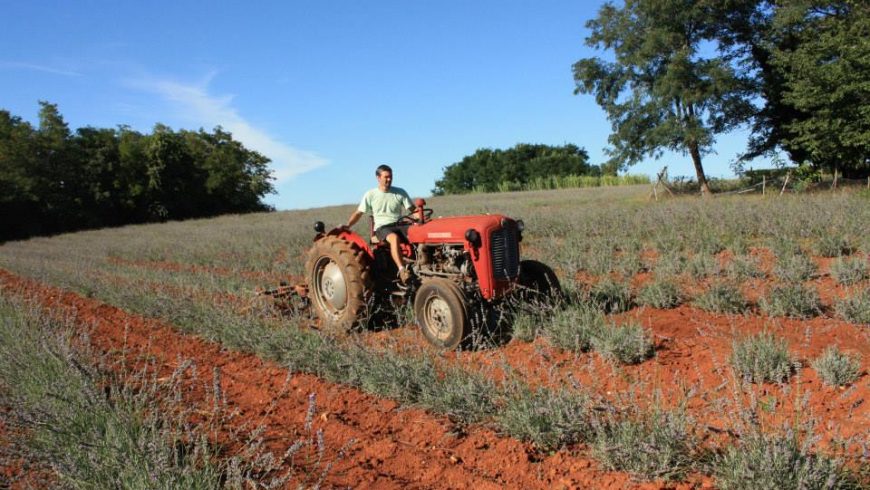 Top ecological products to taste in Istria:
1. Organic Olive oil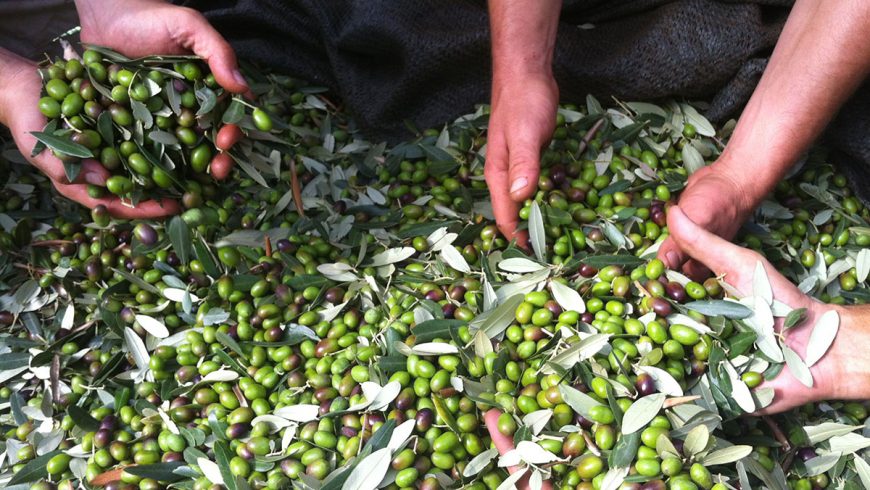 Studies show that olive oil is beneficial for various infections and infectious diseases. Best of all, it's a natural food source that is readily available to everyone and comes with no side effects.
In Flos Olei – the first international extra virgin olive oil guide, Istria has been declared the best olive oil region in the world in 2019, for the fourth time in a row! This amazing destination where olive oil has been produced for more than 2000 years, is home to over 15% of the best extra virgin olive oil producers in the world.
Certified extra virgin olive oil producers in Istria:
Mate Olive Oil, Zambratija (Savudrija-Salvore)
B10, Grožnjan-Grisignana
OPG Belović, Brtonigla-Verteneglio
OPG Chiavalon, Vodnjan-Dignano
Clai, Krasica (Buje-Buie)
OPG Eliksir, Buzet-Pinguente
Farma Jola, Frančeskija (Savudrija-Salvore)
Ipša, Livade (Oprtalj-Portole)
Valencano, Vodnjan-Dignano
Kabola, Momjan-Momiano
OPG Ivan Kadum, Buići (Poreč-Parenzo)
OPG Komić, Vodnjan-Dignano
Cadenela, Vodnjan-Dignano
OPG Mitton, Bale-Valle d'Istria
Stancija St. Antonio, Vodnjan-Dignano
Olea Prima, Vodnjan-Dignano
Ursaria, Vrsar-Orsera
Buscina, Umag-Umago
2. Craft beer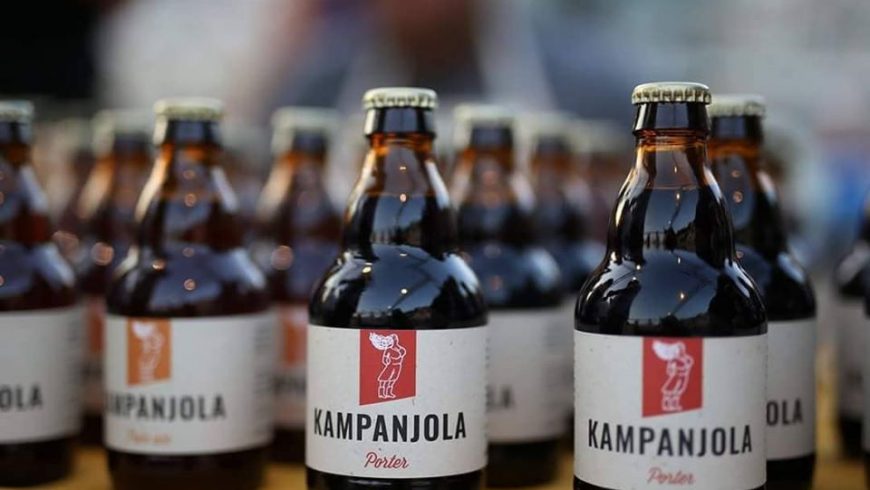 You can taste Kampanjola craft beer. This is a beer with a strong aroma. Their brewers love to be faithful to ecological products. Visit Svetvincenat and try the famous Kampanjola craft beer!
3. Organic Wine

Organic wine grapes are becoming more and more popular. They are much healthier and produce heartier skins and higher concentrations of all of those good for you anthocyanins and antioxidants, including polyphenols and cardio-friendly resveratrol.  Certified organic wines also have less sugar on average and don't contain potentially harmful cellar additives such as flavoring agents or caramel coloring.
For the cultivation of vineyards, only copper and sulfur are used and all synthetic products are banned. Even in the cellar, completely natural treatments are carried out.
Certified organic wine producers in Istria:
Giorgio Clai wines, Krasica (Buje-Buie)
Kabola, Momjan-Momiano
Ipša, Livade (Oprtalj-Portole)
4. Organic Honey and other bee products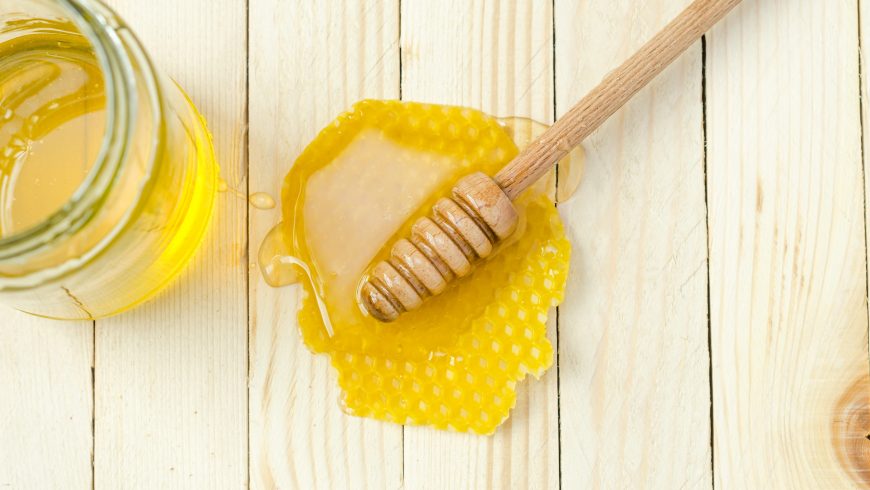 Beekeeping has always been present on the Istrian peninsula, where the honey comes from the clean pastures, fields, and forests of central and northern Istria. Organic High-Quality Honey is rich in antioxidants that have been linked to reduced risk of heart attacks, strokes, and some types of cancer.  Embark on the honey path and meet the organic beekeeping families and buy their homemade honey products such as honey, bee pollen, propolis, beeswax, and royal jelly.
Certified organic honey producers in Istria:
OPG Sirotić, Buzet-Pinguente
5. Organic vegetables from the untouched Protected Area
You could visit OPG Siljan Organic Farm in Valbonasa, 4 km south of Pula. They produce organic vegetables and strawberries for over 15 years. The total production is carried out on 2.5 ha, of which 1000 m2 is protected area.
Other producers of certified organic vegetables in Istria:
OPG Farina, Višnjan-Visignano d'Istria
OPG Chiavalon, Vodnjan-Dignano
OPG Dorijan Siljan, Pula-Pola
6. Organic figs
Figs have been popular in Istria for centuries. They are both tasty and nutritious. In fact, recent studies have shown that they may be helpful in treating a range of medical concerns, from diabetes to eczema. 
Source: OPG Ivan Kadum Korta Gira
Source: OPG Ivan Kadum Korta Gira
Producers of certified organic figs and other fruits in Istria:
OPG Komparić Marko, Marčana
Ursaria, Vrsar-Orsera
OPG Ivan Kadum, Buići (Poreč-Parenzo)
7. Organic Flour and Cereals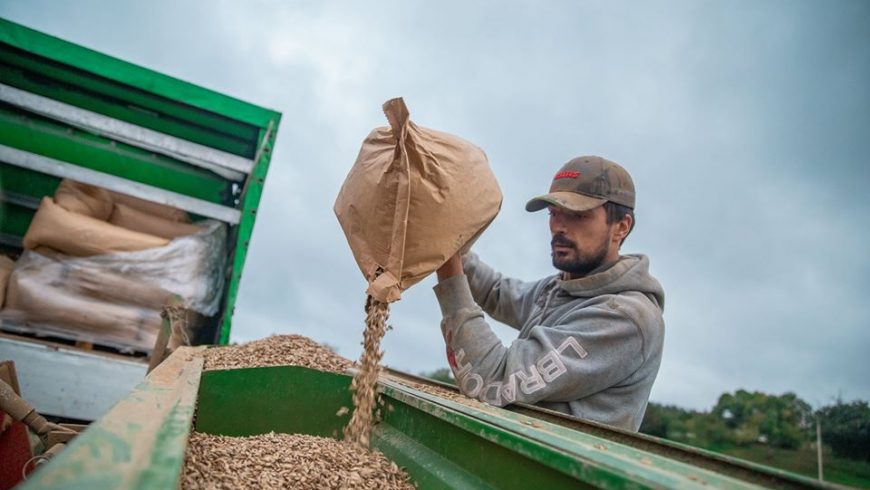 Taste cereals and corn of the highest quality produced by OPG Maretic. Their products are 100% natural. Cereals and corn are of an autochthonous Istrian variety, which can be sown every year.
8. Bio olive leaf tea with antivirus properties
Produced from the leaves of organically grown olive trees and has a pleasantly mild, aromatic, slightly bitter, green taste. Olive leaves contain some extremely important bioactive ingredients, including oleuropein which has antibacterial properties, antivirus properties, and antimycotic properties (fungal infestation).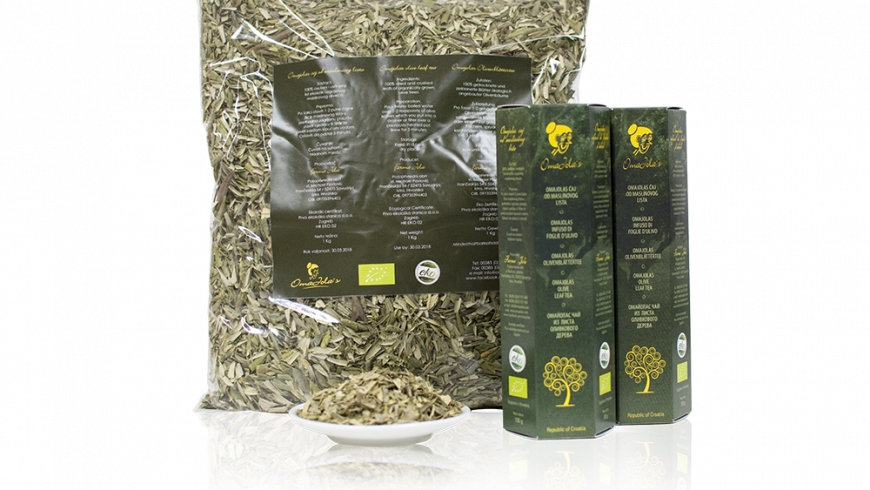 9. Industrial hemp products
Hempseed oil contains no additives and is a popular remedy with curative properties ranging from improving acne to treating cancer to slowing the progression of heart disease and Alzheimer's.
Producer of certified industrial products in Istria: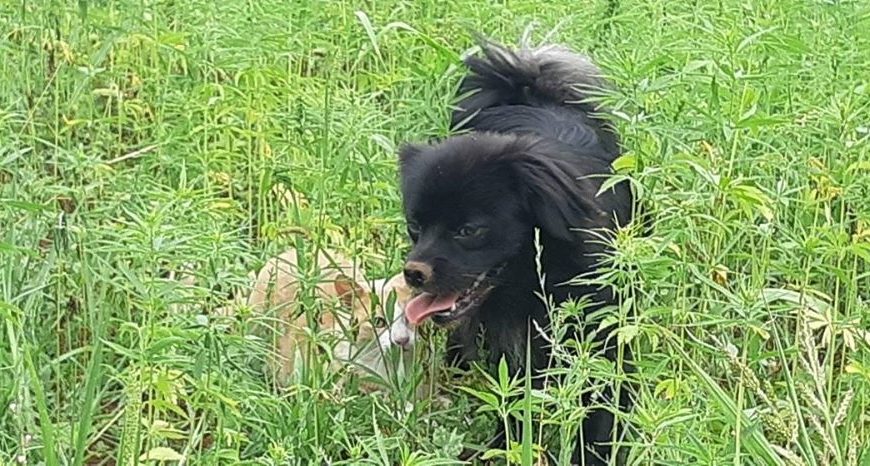 10. Medicinal and aromatic herbs – the scent of aromatic Istria
Herbalism in Istria is growing. Abundant nature offers numerous aromatic herbs and herbal gardens are becoming a must for eco holiday homes. Ancestors who lived here learned to recognize and consume selected medicinal and aromatic plants for food, medicine, and beauty products.
Istrian aromatic products such as immortelle and lavender essential oils. hydrosols, eco soaps are gorgeous for your beauty rituals and aromatherapy of your home.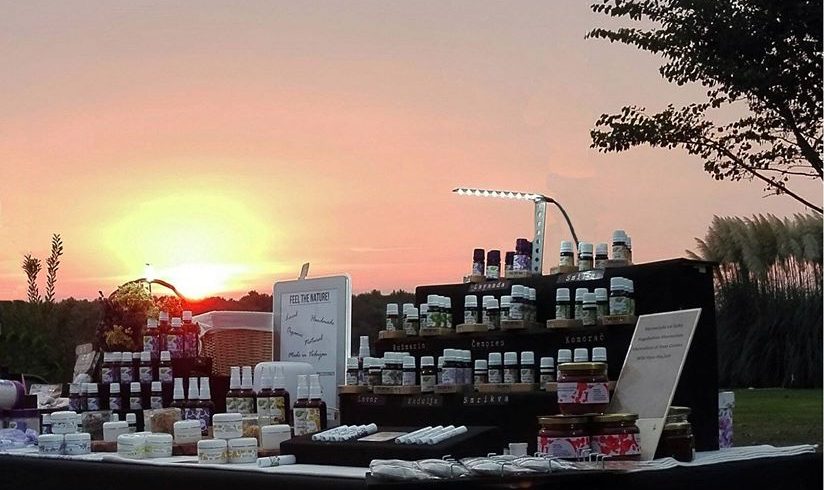 Producers of certified aromatic herbs and beauty products in Istria:
Aroma Istre, Musalež (Poreč-Parenzo)
OPG Komić, Vodnjan-Dignano
OPG Mitton, Bale-Valle d'Istria
Order online & Get a taste of Istria in your own home
If you would like to taste the ecological products from Istria, you can also visit the Web Farmer's Market and order your selected products online.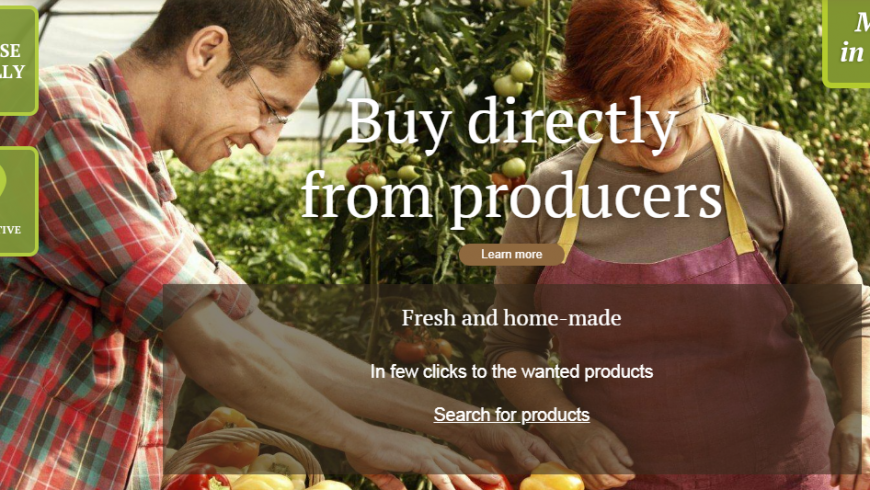 Cover image: B10 extra virgin olive oil