Now more than ever you must find your oasis for a peaceful and healthy escape. Inland Istria is awash with idyllic charm, everything from the architecture to the landscape is equally captivating and inviting. Eco Villa Gašparini is located in a small village of Cerion, near Višnjan – one of the most authentic old towns in Istria, with a real taste of historical heritage. It's ideal for families and friends searching for a relaxed setting in a rural ambiance.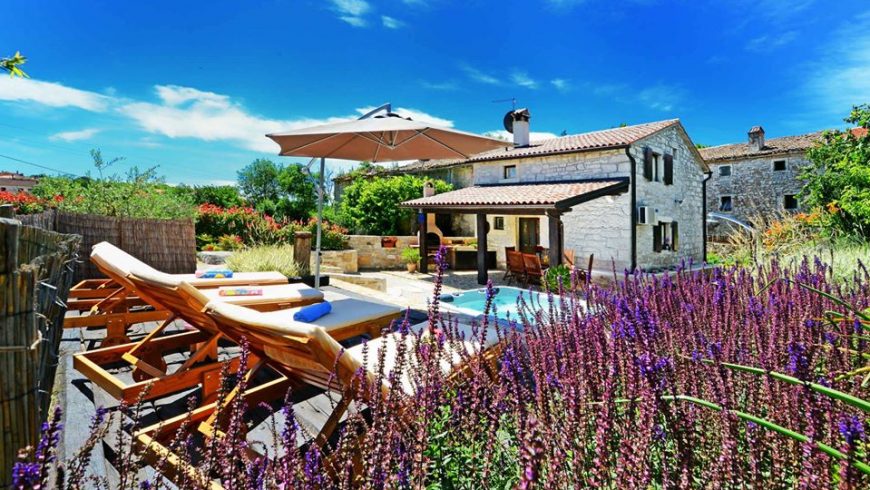 This eco-friendly villa in Istria is not only providing a healthy place to stay but also the iconic Renault 4 and some bicycles, to explore the surrounding villages in a unique retro style. From here, everything in Istria can be easily reached within a few minutes to a 60 minutes drive.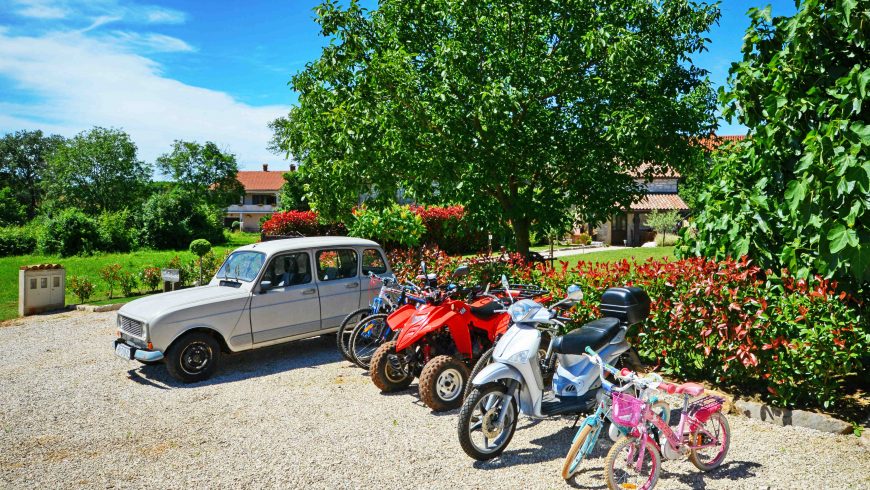 The owner of the eco villa, Nataša Ravnić is constantly inspiring locals to become more conscious and make their lifestyle greener. She is radiating positivity and the entire place is abundant with good vibes. Meeting her can be such an inspirational experience for sustainable travelers.
Why do you want to host eco-conscious travelers at eco Villa Gašparini?
For me, this is a chance to share my way of thinking and living with guests.  At that moment I feel like I'm sharing it with the entire world. Simply, I feel happy when treating people, animals, plants and everything on our planet as I would like to be treated.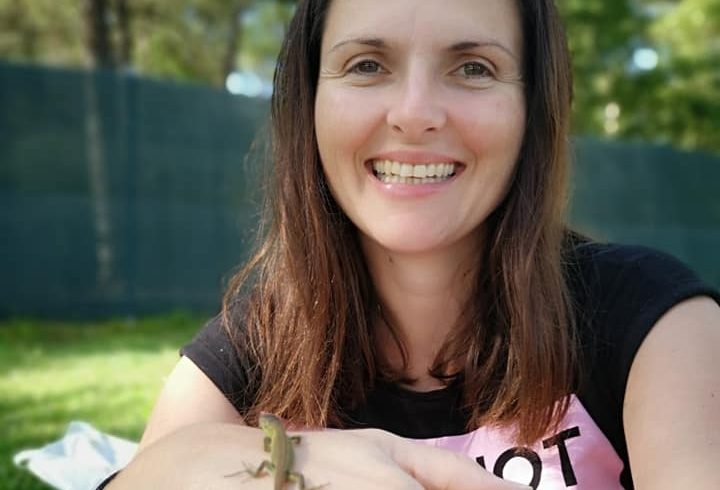 What are the 3 attributes that make eco Villa Gašparini so unique and special?
1. High personal touch
I believe that the biggest difference between eco Villa Gašparini and other accommodations is actually in our belief that it isn't only a place to sleepover, but a second home when you're away from your own home. We give our guests our undivided attention. If there is anything we can do to make somebody's special wish to come true, we do it with great pleasure.
2. Organic garden for plant-based meals
We are also very proud of our organic garden in which we grow different sorts of fruits and vegetables. The garden is available exclusively to our guests and I personally take care of it with lots of love.  There are no herbicides, pesticides or similar things what so ever. Guests can enjoy a fresh and healthy diet, detox their body and feel good.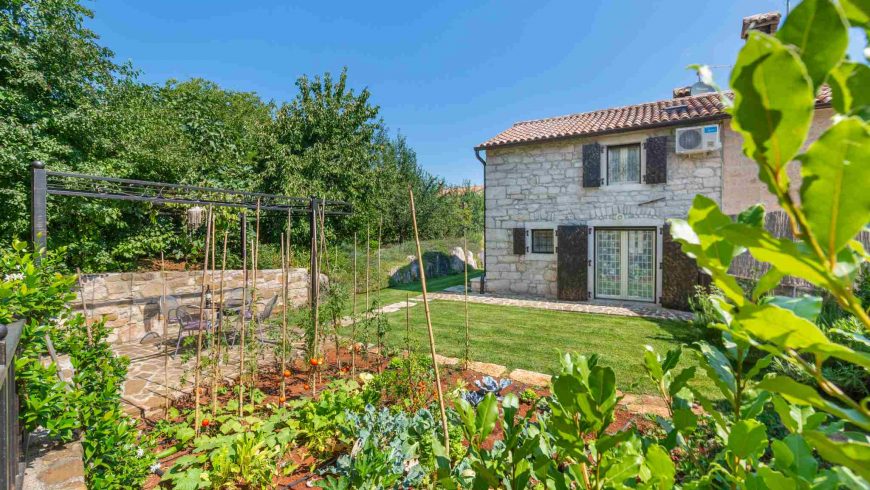 3. Iconic Renault 4 for the unforgettable moments
A unique way to explore Istria's hidden gems and make awesome Instagram photos is by Renault 4. Driving around our gorgeous region is a revelation, and a great way to see as much as possible.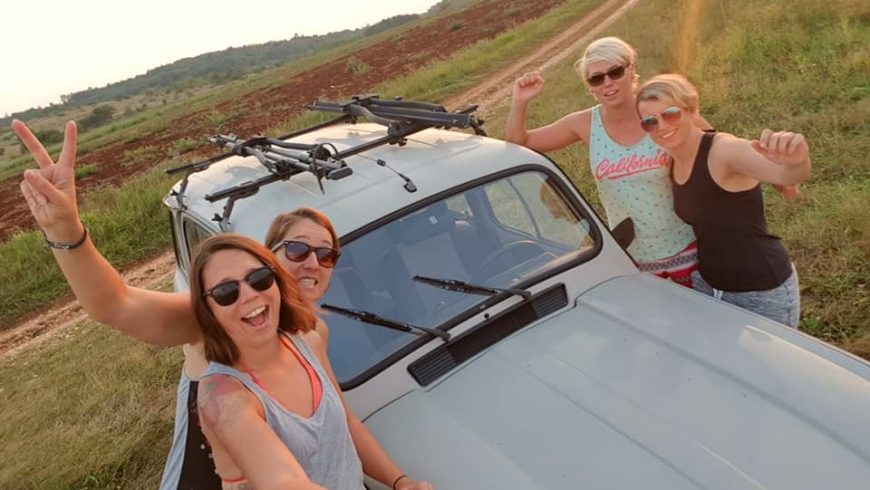 Which eco experiences in your surroundings do you recommend?
A visit to the dreamiest lavender farm in Istria
We always suggest our guests to take a tour to a lavender farm in Deklevi where one can take aromatherapy walk among the fertile lavender fields, have a picnic, as well as taste and buy lavender products.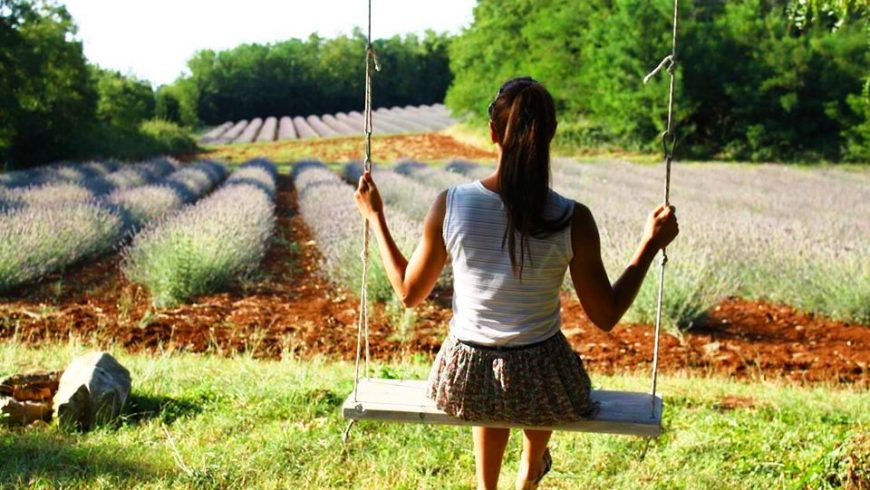 Shopping for authentic local souvenirs
A visit to the ecological farm Farina is a great option, where guests can select among various honey products and such lovely souvenirs, as well as organic vegetables.  Why not buy a pack of delicious raspberries, eat them and rejoice in nature?
Source: Eco farm Farina
Source: Eco farm Farina
Source: Eco farm Farina
The colorful eco markets that take place on specific dates during the season/year in Rovinj and Pula also represent a fantastic experience for travelers eager to taste authentic Istria. We encourage them to take along their eco-friendly bags.
Source: Institute for agriculture and tourism Poreč
Source: Institute for agriculture and tourism Poreč
Which hidden gems can be discovered near the eco Villa Gašparini?
To discover lesser-known locations in a green way, we offer our guests bicycles in several different sizes free of charge, as well as some basic cycling equipment. We recommend them to:
Cycle to the vibrant natural water spring Badavca
Our guests can take a walk or cycle to the water spring Badavca, located about 1,5 kilometer from villa Gašparini. There is a mystical »sun clock« to be seen and historical monuments written in an old Croatian letter called Glagoljica. It's a popular place for bohemian poets and writers, truly a perfect spot to sit down, relax in nature and return to one's senses.

Source: central-istria.com
Source: Wikipedia commons
Feel the soul of Karojba village
From Badavca water spring guests can continue their path to Karojba – one of the most authentic villages in Central Istria that witnessed important historical moments and continue the Path of Parenzana.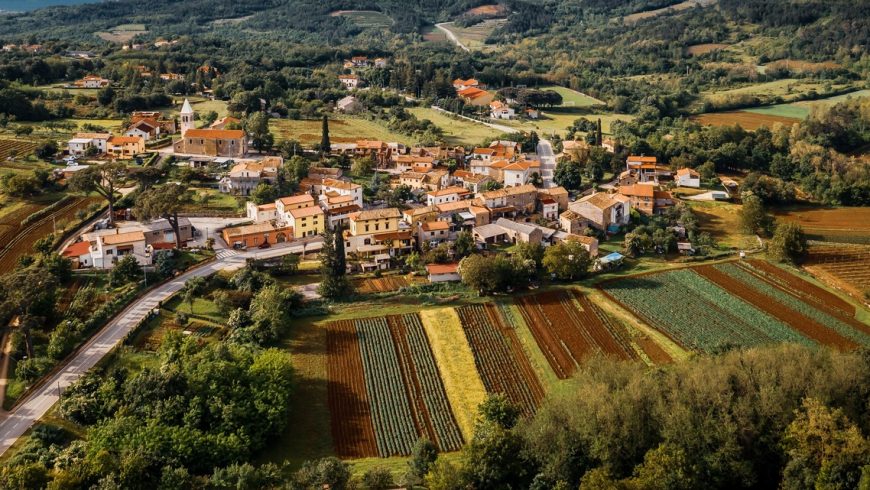 Indulge in the ultimate village life experience in Central Istria
Our guests can make a circle through the villages of Rapavel, Anžići, Kurjavići, and Prašćari where they can see lots of domestic animals freely walking around in the open fenced area.

Source: Croatia.hr

Discover the ancient legend of invisibility
Approximately 10 kilometers from the Villa is the largest and deepest karst swallow hole in Istria, called Sopajac or Veli dol. The legend says that, after a special and precise ritual at the bottom of Veli dol, one can become invisible.

What makes eco Villa Gašparini such a green and healthy place to stay?
First of all, we welcome our guests with natural homemade products such as seasonal vegetables, fruits, eggs, marmalade, cakes, etc. We only use cleaning products with eco certificates. Outdoor we have a solar shower. We have used old pieces of furniture and redesigned it instead of buying a new one. We do our best to buy durable products made of natural materials.

Welcome gifts for eco guests

Our villa is equipped with energy-saving lights and water flow reducers. All of the usable garbage is being separately collected and taken care of so it could be recycled. There is also a composter for organic leftovers so that our guests can contribute to the tourism that is less harmful to the environment. 
Eco-friendly interior design

As a result of our efforts to live in harmony with the Planet, we have also received the Eco Domus certificate, a prestige label for green hospitality in Istria that guarantees our social and environmental sustainability.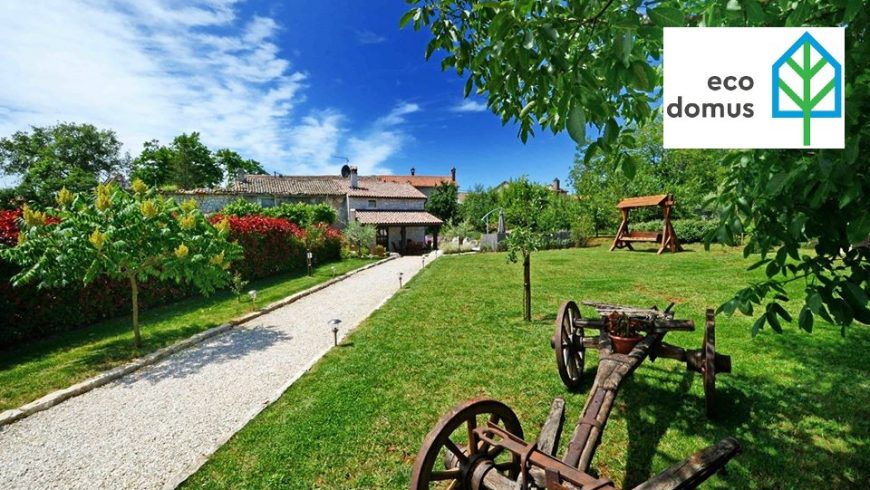 Get back in touch with nature and the things that really matter to you. Recharge your body & mind and indulge in totally inspirational eco-activities with your loved ones. Visit Central Istria and book your healthy getaway now!