From Alps to the Italian Appennines, 3 ideas for a family-friendly green vacation. Not the usual hotels, but unique places where you can enjoy the silence, meet new special people, discover the territory and experience something really authentic. We have received this lovely letter and we have decided to share it with you, together with our suggestions for a different holiday, in harmony with nature.
Armando, Noemi and their little Samuele, wrote this letter to us in order to get some advice about a green vacation in Italy.
"Hi!

We are a young couple: Armando and Noemi, both of us are 27 years old, and the little Samuele, 21 months old. We live in Pesaro, a beautiful city between the sea and the hills.

We are writing to you because we feel very close to your way of living and promoting tourism. We wanted to go on vacation from the 4th to the 8th of September, and we are looking for a place where we can take walks, share opinions with local people, enjoy the silence (when the baby sleeps…) and taste whatever is typical of the place, and maybe even help with the culinary and extra activities.

What options could we find in Valtellina, in the Tuscan-Emilian Appennine or in Alto Adige/South Tyrol?

We usually stay in hotels, but also hostels, parishes, with a backpack and very willing to know new things and make new experiences. We also tried some woofer experiences.

This year we would like to try something different…the idea was a half-board B&B, but in a cabin or in a structure run by a family.

Thanks and congrats for your website and the amazing idea you created…

Armando, Noemi and Samuele"
Thank you for this inspirational letter filled with ideas. Silence, meeting with local people, walking, searching for eco-sustainable lifestyles are the keywords for an eco-friendly vacation, which Ecobnb tries to recommend. Even better if it's in Italy, far away from the most famous tourist destinations. From the Alps to the Appennines, here are some ideas for a green vacation: sustainable hospitalities not to be missed, together with suggestions for slow itineraries, which are perfect to enjoy nature.
1. Ideas for a green vacation in Alto Adige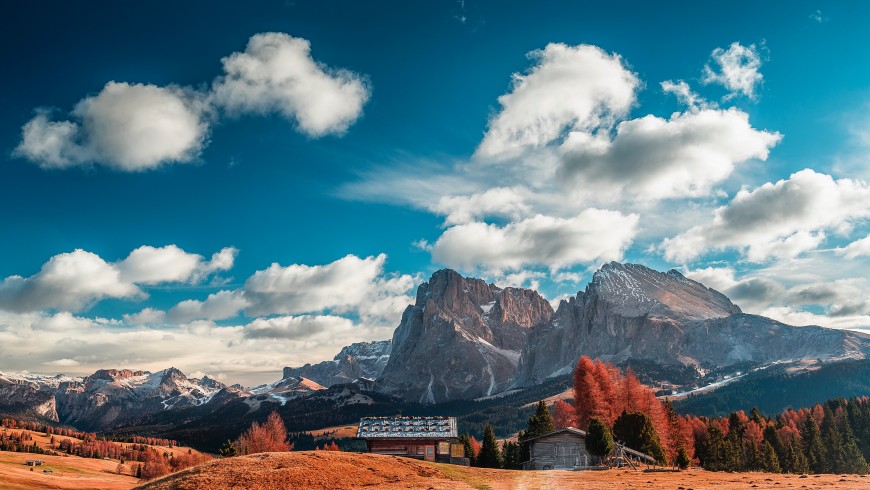 In Alto Adige, particularly on the outskirts of Bolzano, there are many green ideas for your vacation and you'll find yourself spoilt for choice. A paradise of old cabins and ecological B&B surrounded by mountains will spread in front of your eyes leaving you pleasantly surprised.
On Ecobnb you can find a map for green hospitalities that you can filter according to your preferences. Choose what kind of structure you want, a house, a B&B, an agritourism or a hotel, what kind of services you'd like to find in your cosy accommodation. And not just that, you can also choose the eco-sustainable criteria that your choice will have to follow and the theme which is closer to your heart. Are you a family? A group of friend? Do you wish to move around by bike, on a horse or on foot? Every alternative is possible.
The green structures suggested are almost always located in magical places, where you can walk and relax while cradling your baby and listening to the sound of wind passing through the leaves, and smelling the scent of the wood. For example, near Bolzano, you can find the Schatzer Apartment, an eco-house immersed in the wonders of the Dolomites, in Funes Valley, where the house owner will walk with you through incredible itineraries and paths in the nature. In Funes Valley, you can find Puez-Odle's Natural Park, which is great for taking stress-free strolls among the trees. For the bravest ones, there is also the Odle tour, a suggestive 8 km long excursion among mighty mountains and breath-taking views.
2. Green vacation on the Tuscan-Emilian Appennines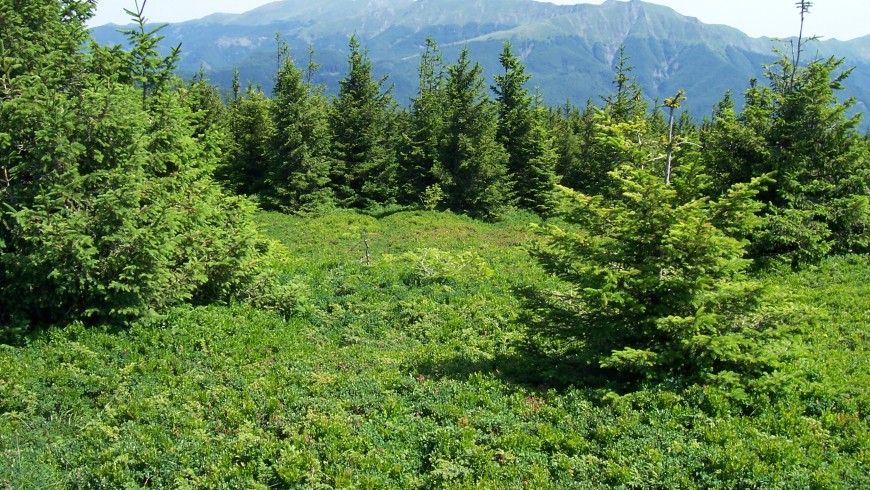 The Appennine is the perfect destination for those who are looking for wild nature, authentic and untouched places, meaning not very touristy (and often even more affordable). The Tuscan-Emilian Apennine offers various possibilities to find an eco-accommodation, for a holiday in complete harmony with nature.
For example, inside the National Park of the Tuscan-Emilian Appennine, you will find the cozy Sacreterre Room and Breakfast, in Parma province, perfect for your green holidays. Situated in a panoramic position, 500 meters above sea level, it is the ideal starting point for walks in the woods, with enchanting views over the Parma Valley.
Sacreterre Room & Breakfast
natural pool
room
For an experience full of history and traditions, la Corte di Woodly is the most appropriate accommodation: an ancient tower house from the 17th century, a few kilometers from Parma, which has been rebuilt following eco-sustainable criteria, where you can taste delicious biological breakfasts and walk on the hills discovering ancient castles, Rivalta's barboj (little natural vulcanos) and suggestive badlands.
An itinerary not to be missed: L'Alta Via dei Parchi, an enchanting 500 km long itinerary, which follows the Appennines' ridgeline, it is also possible to just walk some parts of the path for a shorter but still intense experience. By clicking on this link you can read about an itinerary proposal organized years ago by Ecobnb, which you can also revisit autonomously building on our experience!
3. A vacation in Valtellina, between agritourism and B&Bs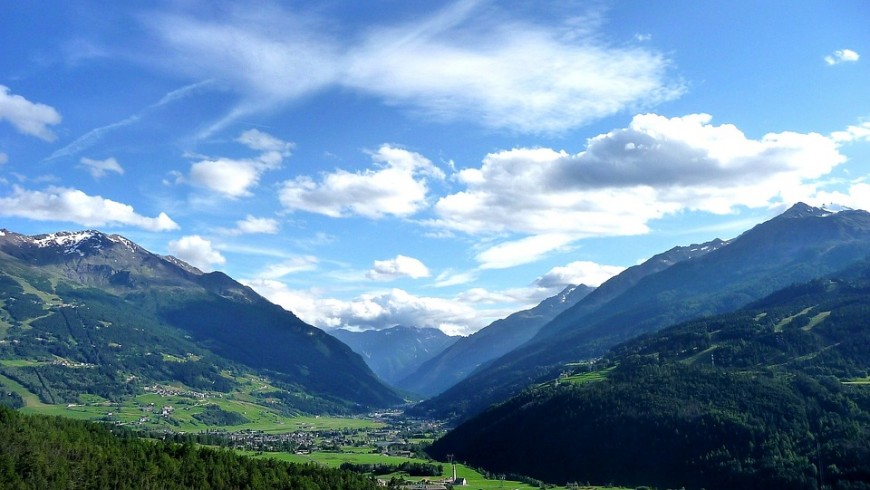 The amazing alpine region of Valtellina is not lacking in green structures and accommodations ready to welcome you. Near Sondrio, you can choose among many mapped opportunities, and discover the real essence of the valley, among typical gastronomic products such as bresaola, pizzoccheri, local cheese and apples, not to mention high-quality wines, especially the red ones.
Valtellina offers many itineraries and excursions and contains Lombardia's part of Stelvio's National Park, one of the oldest natural parks in Italy. Furthermore, in Valtellina, there are also many hot springs, where you can relax and enjoy the silence.
In Sondrio, the B&B Via Paradiso, located in the old town of Ponte in Valtellina, is perfect for a young family like Armando, Noemi and Samuele, as it is in a great position to visit the town and reach the old town center, perhaps for a walk after lunch to put the baby to sleep surrounding him with a relaxing atmosphere and silence…
An itinerary not to be missed: for your slow mobility by bike, the cycle/pedestrian path Terraced vineyard Route, from Sondrio to Chiuro, is perfect for families who want to enjoy a little bit of fresh air among the urban and green wonders of Valtellina.
Do you also want to try a different vacation just like Armando and Noemi and get to know better those local realities full of surprises and stories to tell? If you have some destinations to suggest or experiences you want to share just leave a comment below!
Cover Photo by Alberto Casetta via Unsplash