Are you searching for unique experiences living as a local and discovering and feeling the responsible travel? In Slovenia you can enjoy exclusive boutique adventures based upon sustainability and local identity. Here are 6 genuine recommendations under the brand Slovenia Unique Experiences: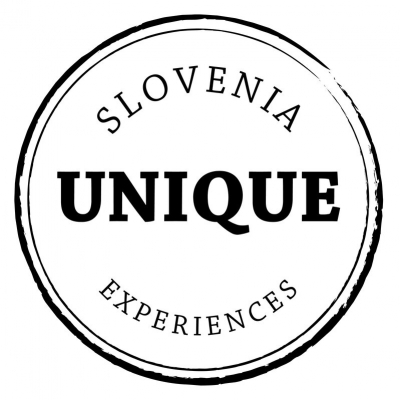 1. Raise your adrenaline with mysterious kayaking and cycling in the underworld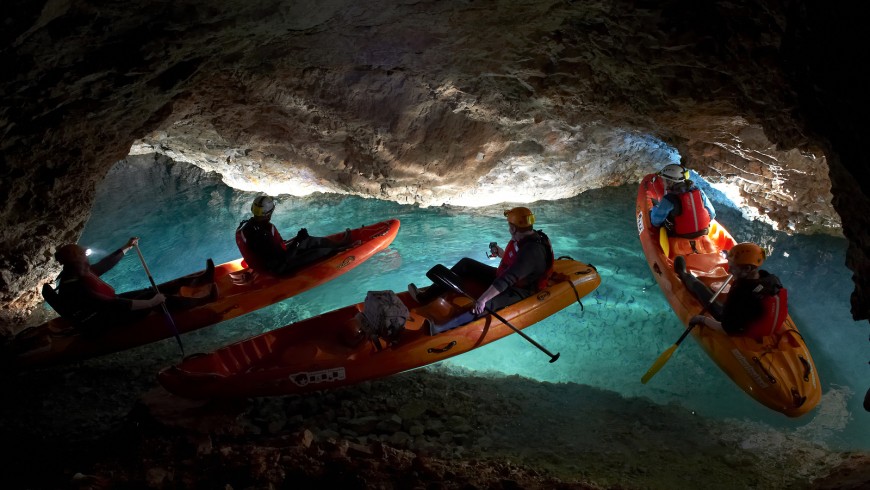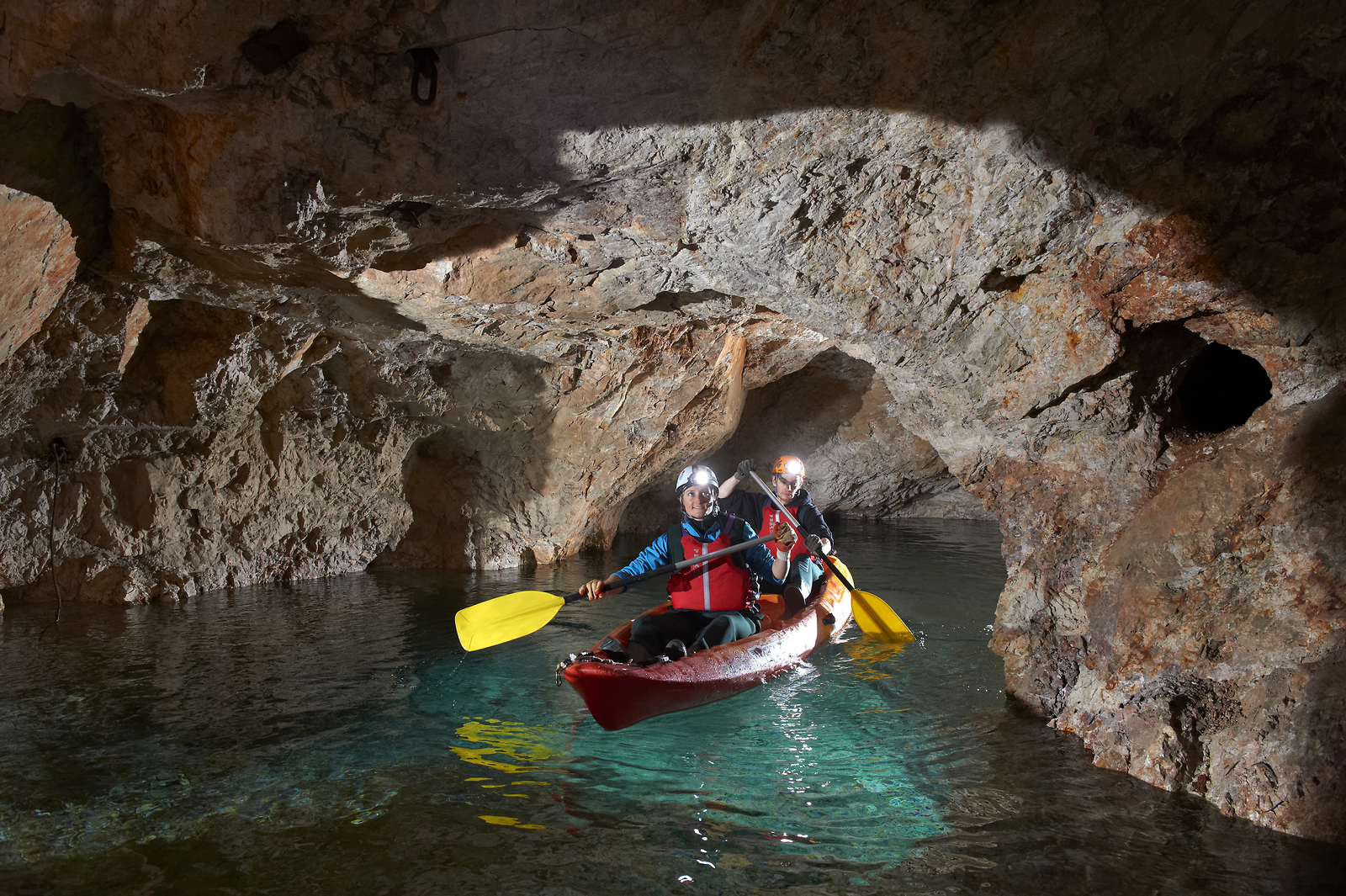 Prepare to experience unforgettable adventure and complete darkness in the abandoned mining tunnels. Discover the 5 km long underground cycling route under Mount Peca. You'll be led by a professional guide and equipped with helmets and flashlights. If you prefer kayaking, you can discover the underground labyrinth of flooded excavation sites that seem like magical underground lakes.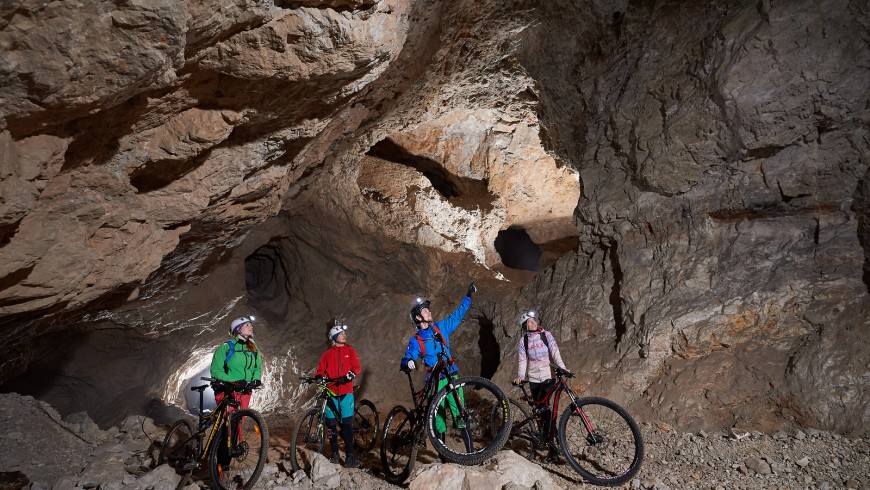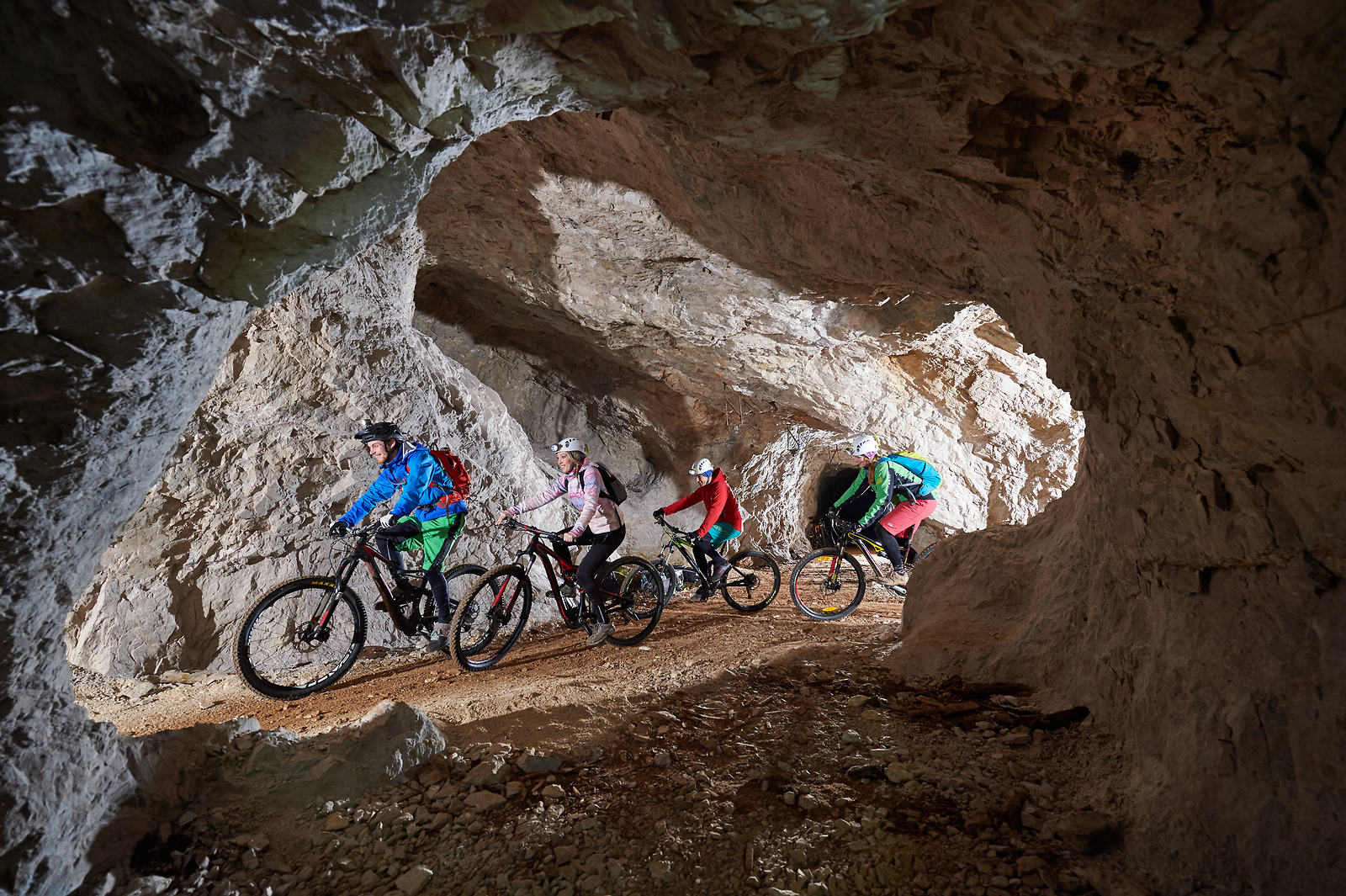 Photo credit: Tomo Jeseničnik for Slovenia.info
Source: Slovenia.info
 Where to eco-stay?
Koroš is a bike-friendly rural ecohotel with ten rooms. It is an ideal place for mountain biking and other adventures taking place in the surrounding forests and mountains in Koroška region.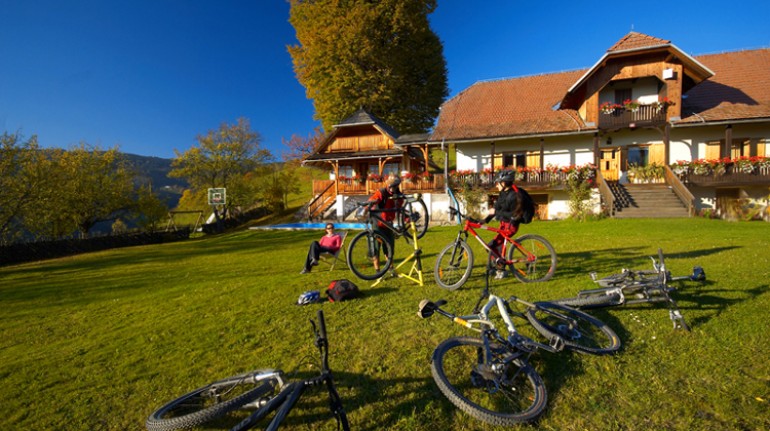 2. For unique experience spend a day on Fonda fish farm with the best sea bass in the world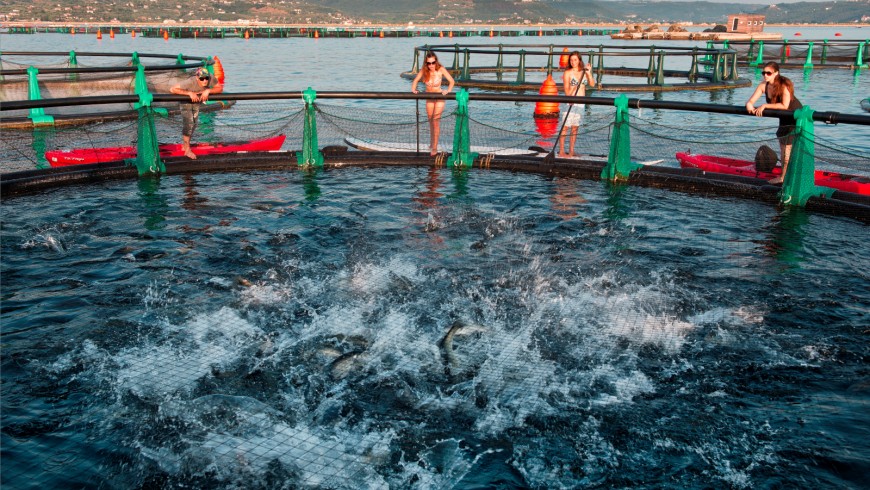 Photo credit: Arne Hodalič
Photo credit: Arne Hodalič
Not all fish farms are producing low quality fish and devastate the environment.  Fonda family is a fabulous trendsetter imposing new rules in the fish industry. Learn more about Fonda sustainable fish farm in Adriatic Sea with extreme care for the environment. They are dedicated to breeding premium and utmost healthy Piran sea bass. It is located in the heart of the fishing preserve and the Sečovlje Salina Nature Park.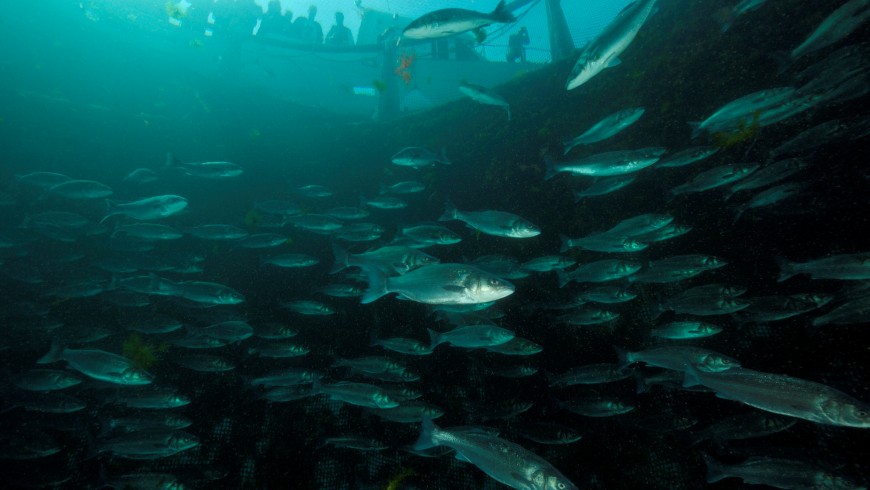 Take a kayak, SUP or boat trip and indulge in traditional manual work. Incomes from the eco tours are invested in the finest fish feed to support fair trade, local economy and maintain the highest quality of the sea bass.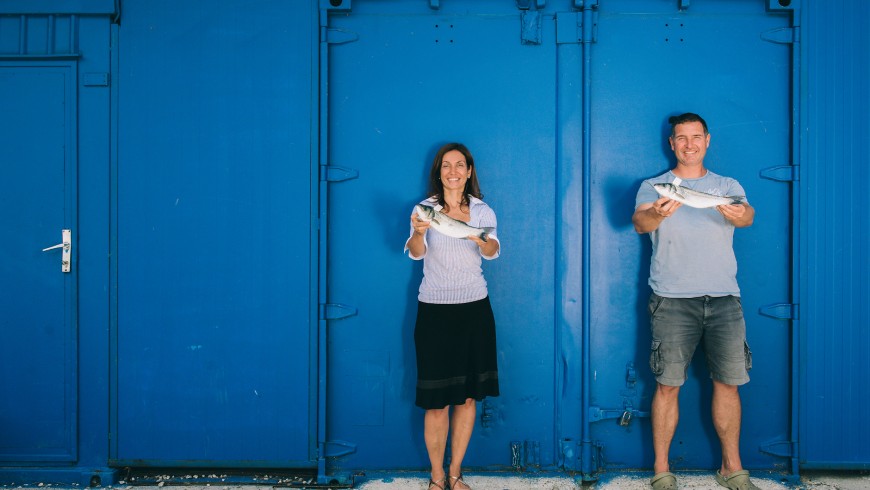 Where to eco-stay?
Pacha Mama Pleasant stay guesthouse and apartments are build by travellers for fravellers. Located in a charming Piran next to Tartini Square. Find them in the shadow of the town's bell tower near one of the first city gates from the 13th century. You can choose among modern and fresh rooms, decorated with woods and lots of travel photography.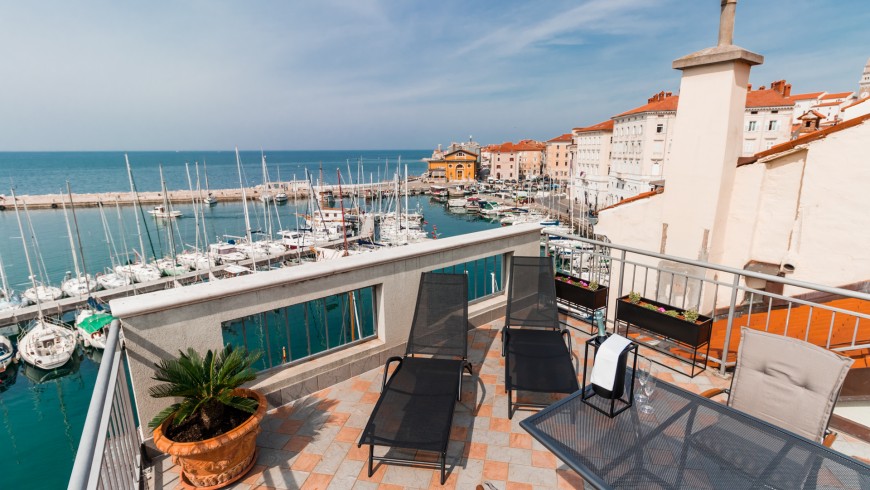 3. Attend worry-free wildlife holidays with social impact
Visit some of the amazing spots in southern Slovenia and closely observe beautiful landscape, butterflies, flowers and forests. Sleep in a traditional rural accommodation where you'll not be disturbed by traffic noise and eat delicious locally produced food. With wildlife break you will not only experience fascinating ecotourism walking tours but also contribute to the nature conservation project and well-being of the locals.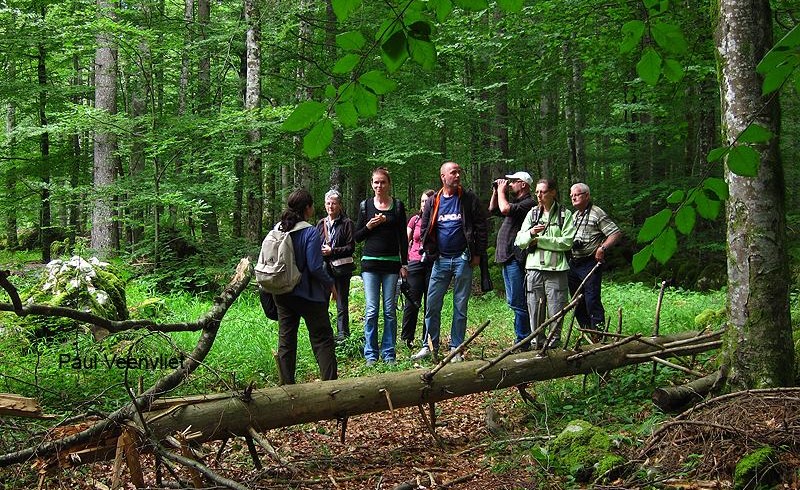 Source: Nature in colour

Where to eco-stay?
Imagine stepping through an ancient door, to enter the Dormouse house where time stood still. It looks like a museum, but it isn't. Instead, this 230-year-old farmhouse is fully restored and adapted to rent to visitors who like to have a unique experience in Slovenia in the 21st century.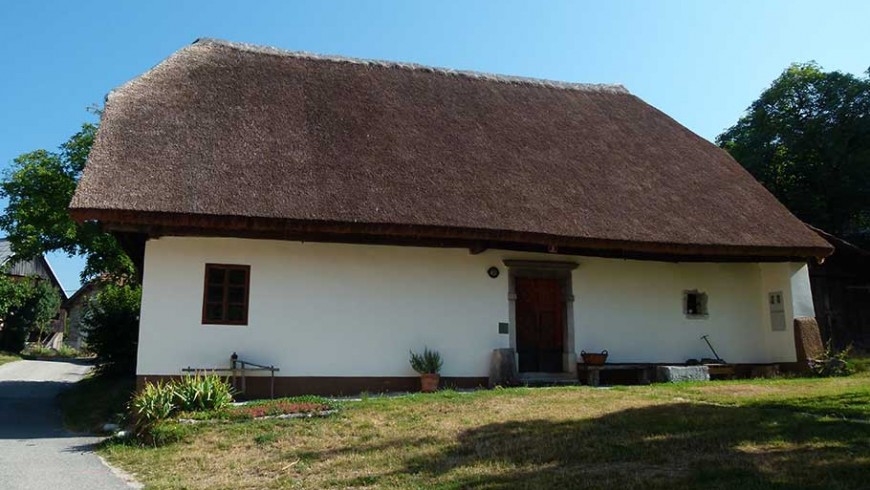 4. Discover the trail of indigenous olive tree sorts in a vintage style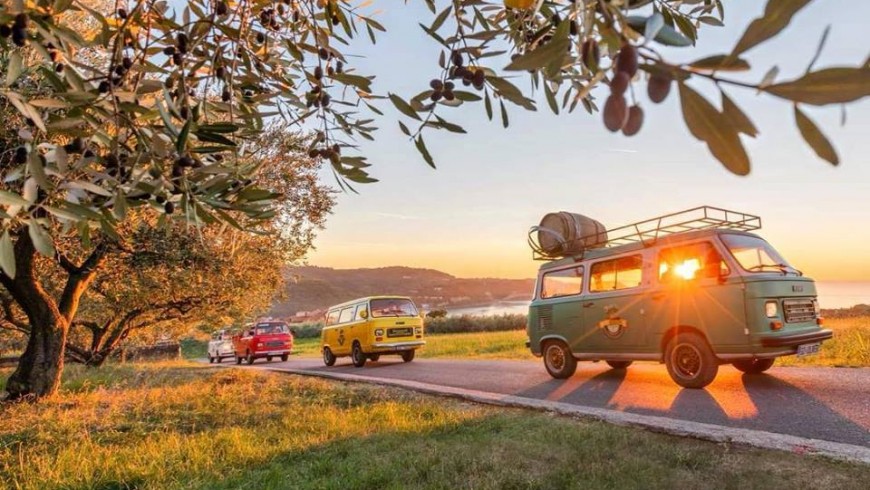 Source: Lisjak olive oil

If you love vintage style, you can attend an educational journey following the trail of old indigenous olive tree sorts, which grow at the most beautiful scenic-view locations around the Slovenian coast and the Istrian countryside. Lisjak family is passionately dedicated to extra virgin olive oil production for generations. They will tell you a story of olive oil on absolutely unique place at the edge of the sea-side cliff in Strunjan Nature Reserve.
Where to eco-stay?
Istrian stone houses Padna are two authentic stone build holiday houses located on the verge of a charming old village Padna just 20 min drive from Slovenian coastal towns. Enjoy breath taking views from the houses in the heart of Šavrini hills, surrounded by the old olive groves.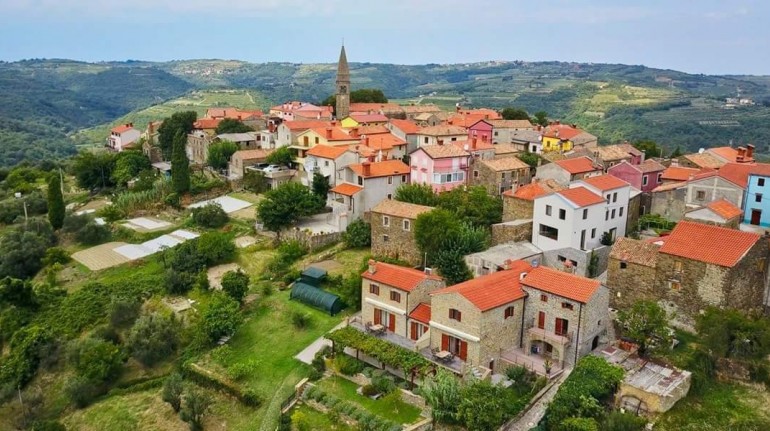 5. Listen to the old soldier's story from the Soča (Isonzo) front
It is hard to imagine that Soča Valley – this stunning emerald paradise once was one of the bloodiest frontlines of the World war I. Experience authentic story that will be told first-hand by the soldier. He will guide you through the open air museum, tunnels and heritage of the former battlefields. Feel the untouched nature, where more than ten nations fought during the Great War. The message of this educational experiential tour is what war is and why we must not fight ever again.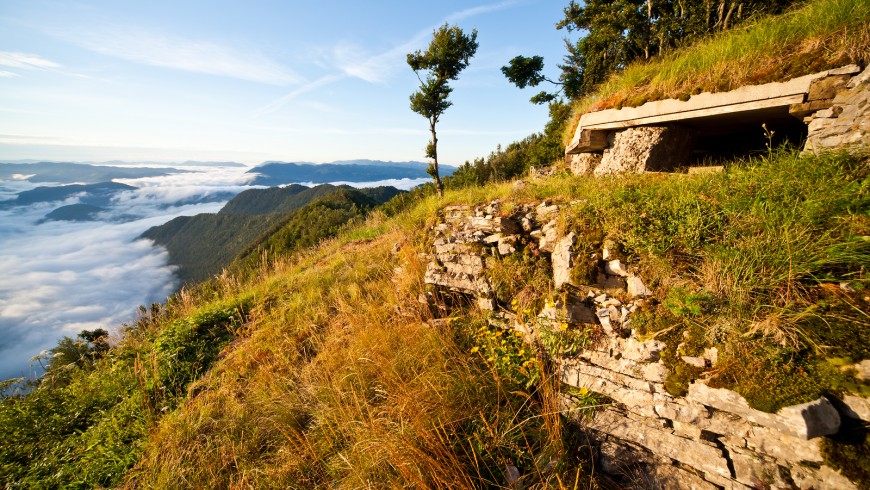 Source: Slovenia info
Source: the Kobarid Museum
Source: Jošt Gantar for Slovenia.info
Where to eco-stay?
Eco house Furlan is located in a small village Sužid, only 3 km away from Kobarid with the most beautiful view of mountain Krn. It's situated in the middle of Soča valley – an outdoor paradise for sports enthusiast as well as for historical and culinary exploration.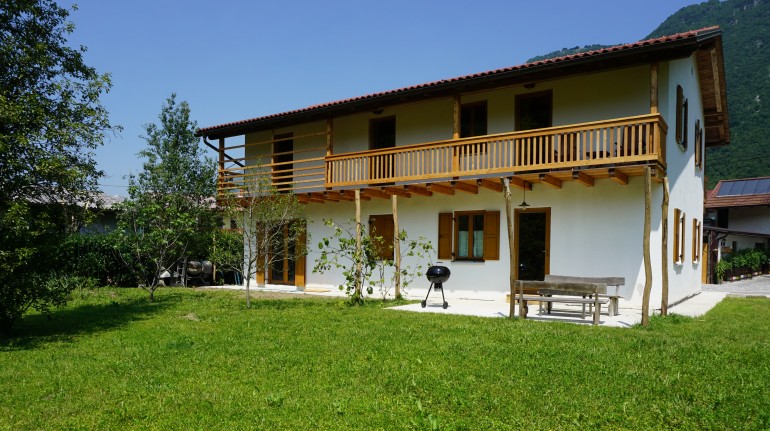 6. Cycle with moustache cultural tour around Ljubljana
Are you looking for immersive and unique experiences? Cycle through the most beautiful streets of Ljubljana and feel the lifestyle of an Architect, Writer and a Painter who styled Ljubljana 100 years ago as great national artists. Explore their creative power, the secrets of the city and the features of the Slovenian character.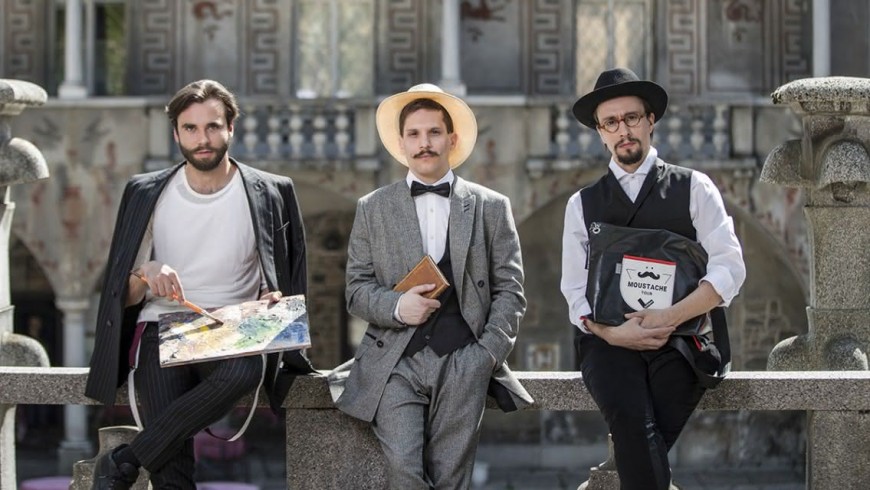 Source: Slovenia.info

Where to eco-stay?
Bio apartments Trnulja are located in the nature park Ljubljansko barje just 6 km from the city center of Ljubljana. You can reach this organic farm by bicycle, by bus or even by boat and enjoy 100% sustainable living, taste organic culinary delights, buy organic products, relax in wellness and endulge into local experiences.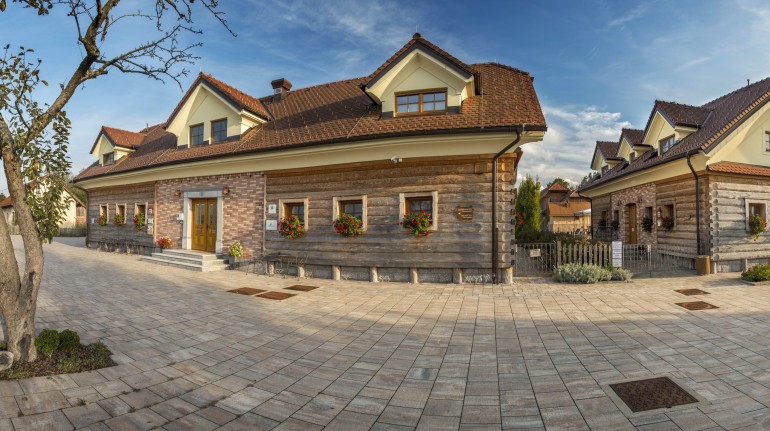 Cover photo: Julia Wesely for Slovenia.info